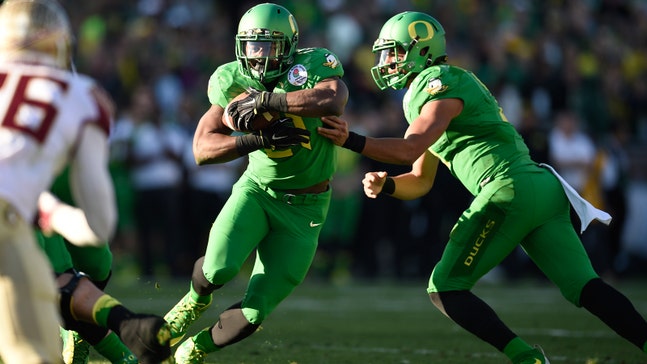 Oregon spent $3.8M on College Football Playoff trips
Published
May. 5, 2015 9:37 p.m. EDT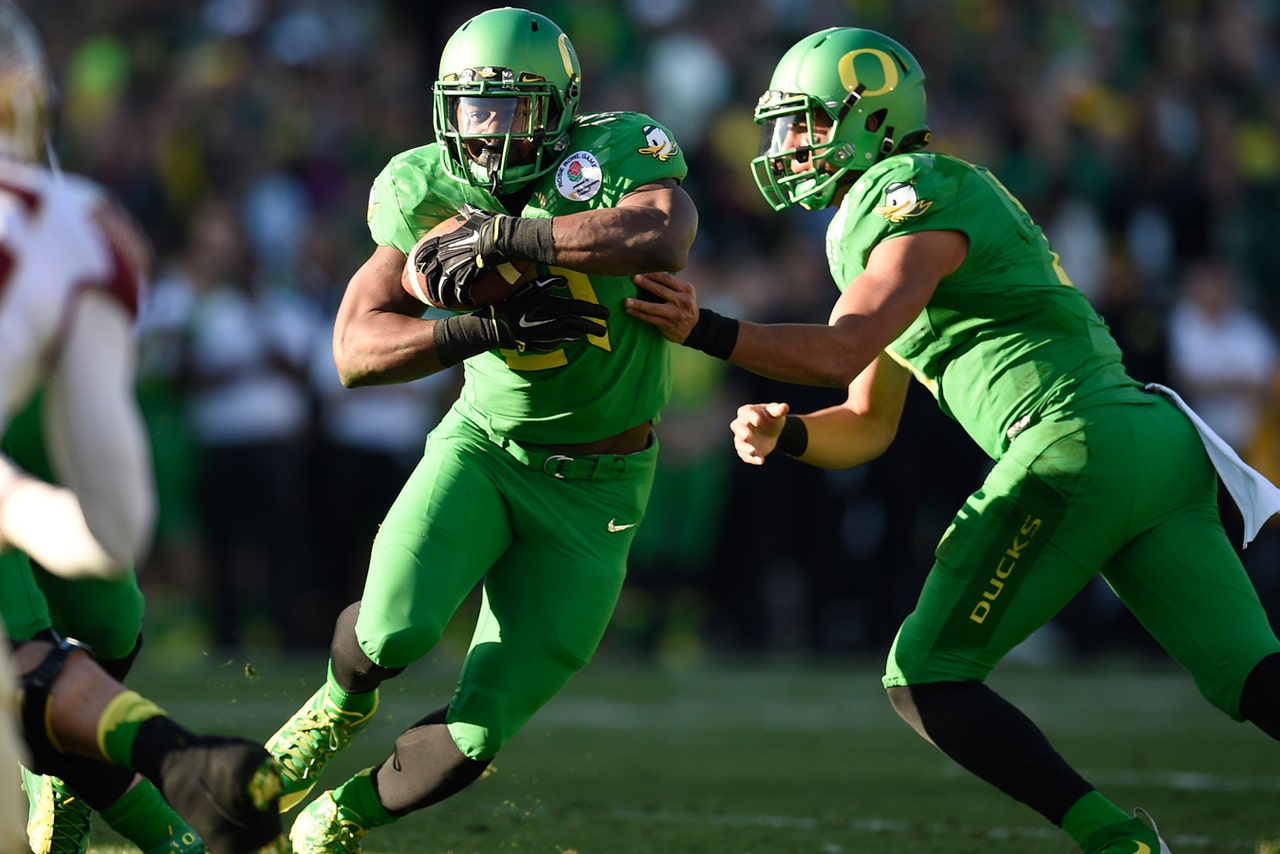 What does it cost for a major college football programs to play in the sports biggest events? Well, Jon Solomon of CBS Sports has the numbers. Hold on to your hats, the numbers are big.
Both Ohio State and Oregon had the honor of playing in both the CFP Semifinals and National Title Game. However, those honors came at a significant cost. Ohio State spent a total of $4.4M on the two trips, while the Ducks spent $3.8M on trips to the Rose Bowl and the Title game.
Here is Solomon's breakdown of Oregon's revenue and expenses:
"Oregon listed a net gain of $1.3 million for two playoff games when factoring $4.9 million in Pac-12 reimbursements and $650,501 in credit card fees for tickets (2.5 percent of sales). The Ducks spent $2.2 million on bonuses not included in the net gain. Oregon reported a net loss of $677,004 for the Pac-12 Championship Game in Santa Clara, California."
Some other notes from Solomon: The Ducks spent $523,146 on food and lodging for the Rose Bowl and $218,664 on food and lodging at the Title game. 639 Oregon-affiliated people traveled to the Rose Bowl and 578 to the Title Game. Additionally, the Ducks spent $2,675 per person in the travel party for the Rose Bowl, which was the least money spent of the four schools. However, Oregon spent $3,644 per person for the Title game, which was $135 more than Ohio State.
(h/t CBS Sports)
Photo Credit: Kelvin Kuo-USA TODAY Sports
---
---