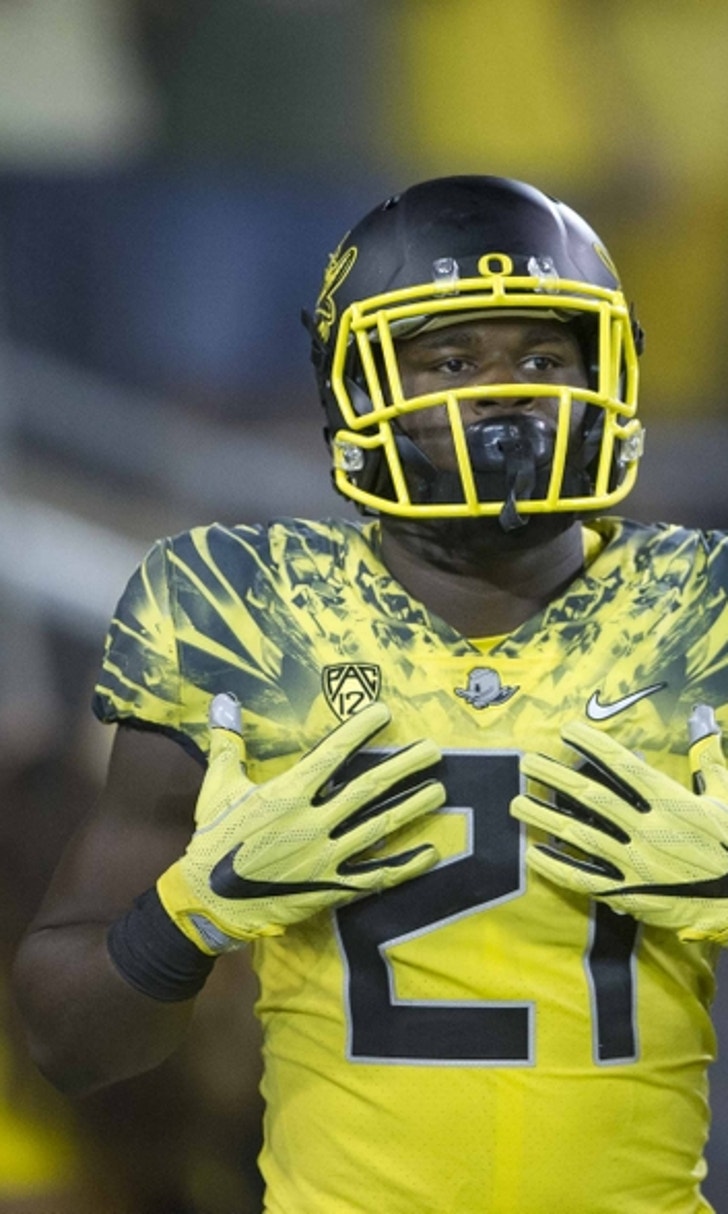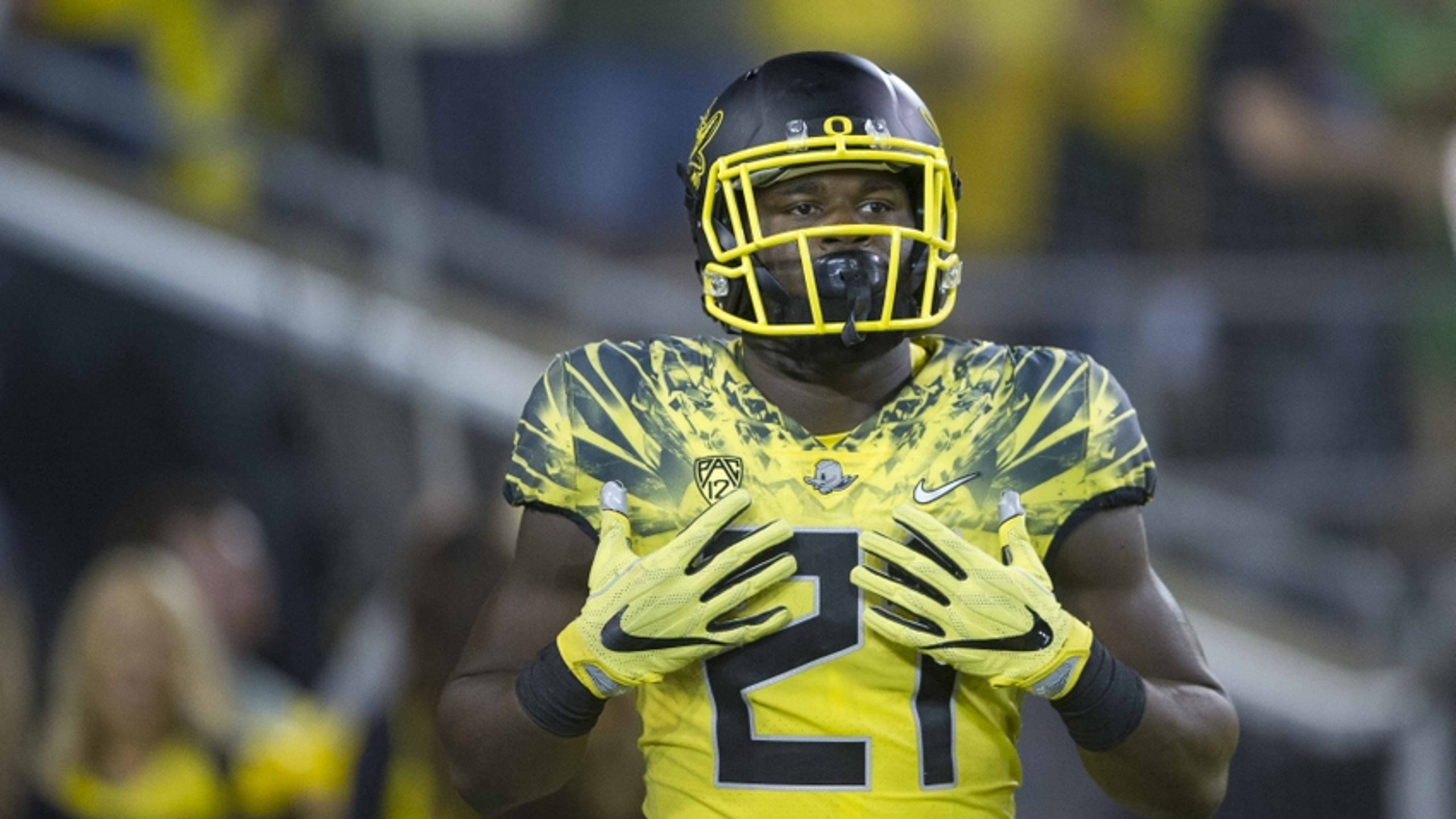 Oregon Ducks Running Back Royce Freeman Deserves To Get Paid
BY Fansided and Justin Phillips/FanSided via Autzen Zoo • December 14, 2016
The Oregon Football team is in transition and Royce Freeman has a decision to make concerning his future.
Royce Freeman will soon make his decision to stay or go. The Oregon Ducks Junior Running Back has shown that he can certainly make it at the next level. He has broken records and set new marks in the University of Oregon Record Books and I believe that Freeman will end up leaving the Ducks to play at the next level.
Before you say, 'but wait – he can do so much this season and we need him back'
Let me tell you – your right. He would be a huge factor in a new Offense built on the Run, at least that was Willie Taggart's style in South Florida that saw success.
Freeman spent part of the 2016 season banged up. He was not himself. He did not have his typical 'burst' till late in the year after a decent Non-Conference start. Even after the 'bye' week when you are going to be at your best for the rest of the year, the Ducks Top Running Back appeared hampered.
Against Oregon State, he needed 161 yards to get to 1000 for the season and he watched as Oregon State Running Back Ryan Nall run for four touchdowns and 155 yards in the Civil War. Let's face the reality of the situation.
Running Back Durability is an issue. With the new Rookie Salary Cap in the NFL, Freeman will be okay if he leaves. He deserves to get paid. He has seen a lot in the College game and deserves an opportunity to be successful at the next level.
In returning to Oregon for his Senior Season, he would clearly take the top spot in the Rushing Record Book from LaMichael James, but he would risk a lot more. An injury can end your season and as we already know, Freeman lost a chunk of 2016 for just that reason.
The Oregon Ducks Running rotation will be a strong point even without Freeman. Tony Brooks-James had a breakout season in 2016 and the Ducks can change pace with Taj Griffin who will be working his way back from a knee injury. I would expect CJ Verdell to also be in the mix in 2017 if he remains committed to the program.
For Freeman, the memories at Oregon are probably bittersweet. From a National Championship to a 4-8 season he has seen it all. I believe it is time for him to take the next step in his career.
It will be a pleasure to watch him on Sundays.
More from Autzen Zoo
This article originally appeared on
---
---