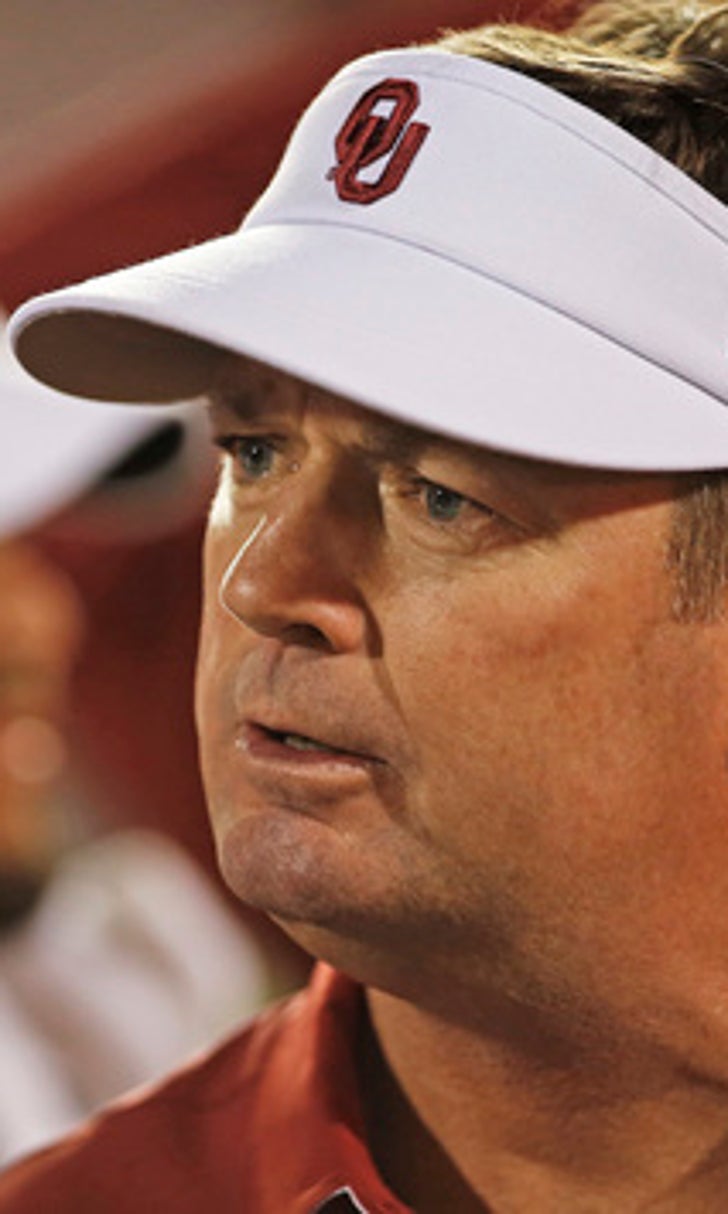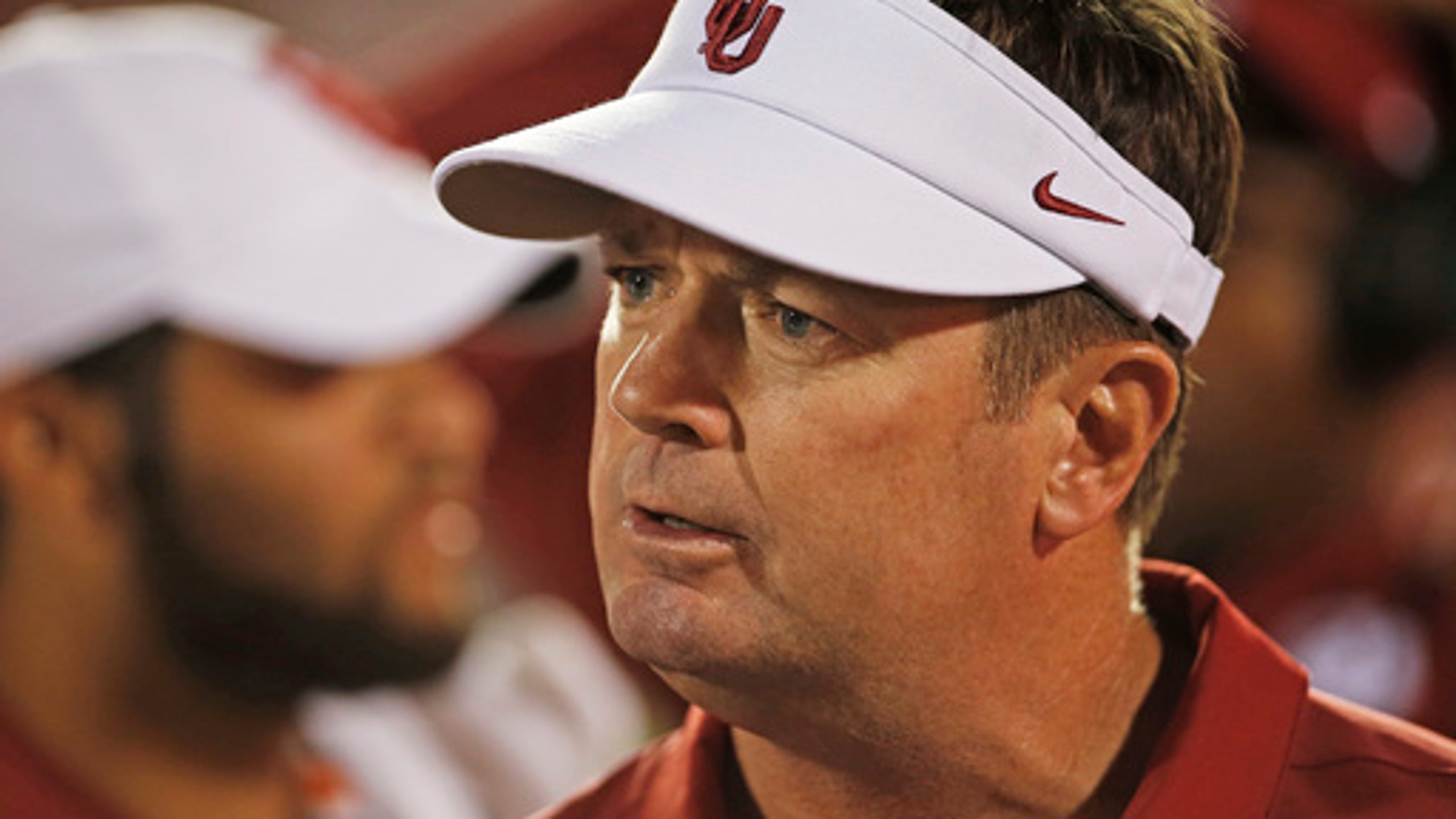 Oklahoma's Stoops edgy about defensive coordinator/brother
BY foxsports • October 24, 2016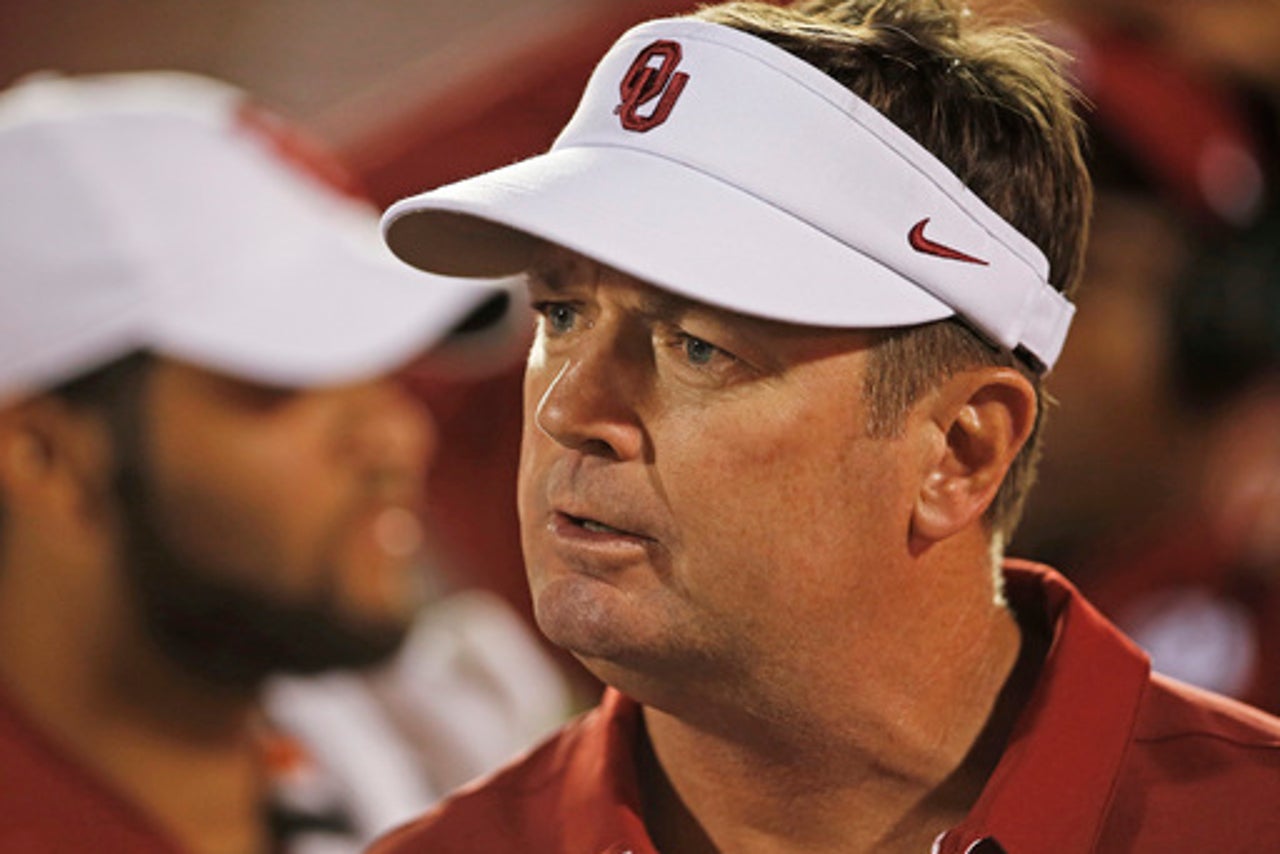 NORMAN, Okla. (AP) Oklahoma coach Bob Stoops was edgy Monday as he fielded questions about his brother, defensive coordinator Mike Stoops.
Oklahoma defeated Texas Tech 66-59 Saturday to remain unbeaten in Big 12 play, but the Sooners surrendered a school-record 854 yards. On a day that the offense put up historic numbers, the defense allowed Texas Tech quarterback Patrick Mahomes to post an FBS record 819 yards of total offense and make a game of it in the final minutes.
Bob Stoops said working through the kinks isn't more or less difficult because he's dealing with family.
''It's business,'' he said. ''You go over it and you study it. But again, it's all of us, too. It isn't just my brother and I. It's also coach Cooks, coach Thibodeaux, coach Kish, everybody in there. Didn't complete a sack, ball caught between the two linebackers, ball caught on a secondary guy. It's all of us together.''
When it was implied that Mike Stoops is protected because of family ties, Bob Stoops disagreed and said Mike Stoops' track record has earned him some leeway.
''That's not true,'' he said. ''It's the same coordinator that also we led the league in every defensive category a year ago, and made it to the final four. We're not running a new defense. He didn't bring in something different. It's the same defense. If it's worked before, it'll work again, and I've got confidence in it. And I'm also part of what we're doing.''
The 16th-ranked Sooners can get their defense back on track when they host struggling Kansas on Saturday.
Perhaps Mike Stoops wouldn't be under such pressure if the previous results from conference play weren't nearly as bad. The Sooners are allowing 40.5 points per game in league play, eighth in a 10-team league. Oklahoma is dead last in the league in pass defense, surrendering a staggering 413.2 yards per game, and are second-to-last in total defense, giving up 532 yards per game.
Then, there was Saturday's display. The Sooners allowed Tech to convert on 20 of 25 third downs.
''It's something that's very discouraging when it isn't what it needs to be and you're not executing the way you need be to or playing as hard or as physical as you need to be,'' Bob Stoops said.
Bob Stoops said Mahomes deserves some credit for avoiding Oklahoma's pressure and exploiting the Sooners' secondary. Mahomes passed for 734 yards, obliterating the previous school record for opponent yards passing in a game of 485 set by Robert Griffin III in 2011.
''We tried four-man rush, we tried three-man rush and we tried five-man rush,'' Bob Stoops said. ''We tried man, we tried zone. We mixed them all up.''
The criticism of Mike Stoops might be even greater had Oklahoma's offense not matched Texas Tech big play for big play. The Sooners also gained 854 yards, second-most in school history. Baker Mayfield threw a school-record seven touchdown passes without an interception and Joe Mixon gained 377 all-purpose yards, second-most in Oklahoma history.
Bob Stoops said confidence on the defensive side is a challenge after an effort like Saturday's, but he believes things will change.
''We have faith in our guys,'' he said. ''We're going to coach them to be better and we believe they will be better.''
---
Follow Cliff Brunt on Twitter (at)CliffBruntAP
---