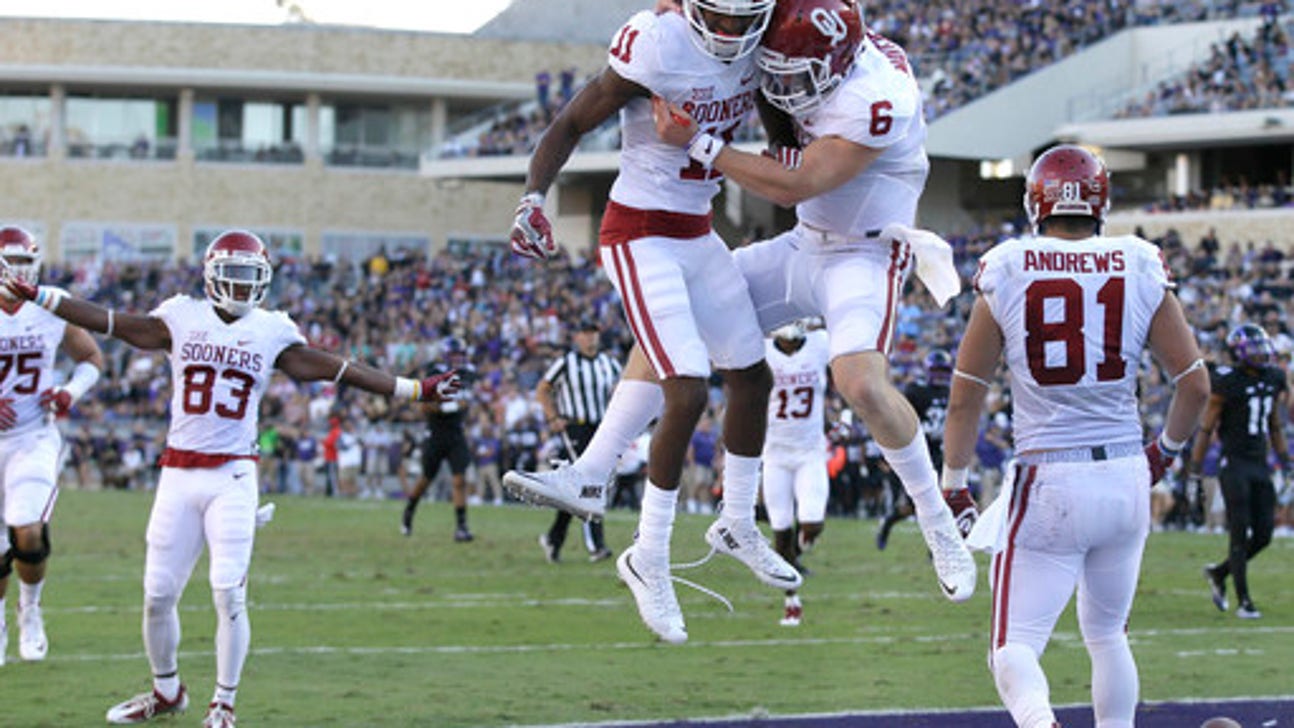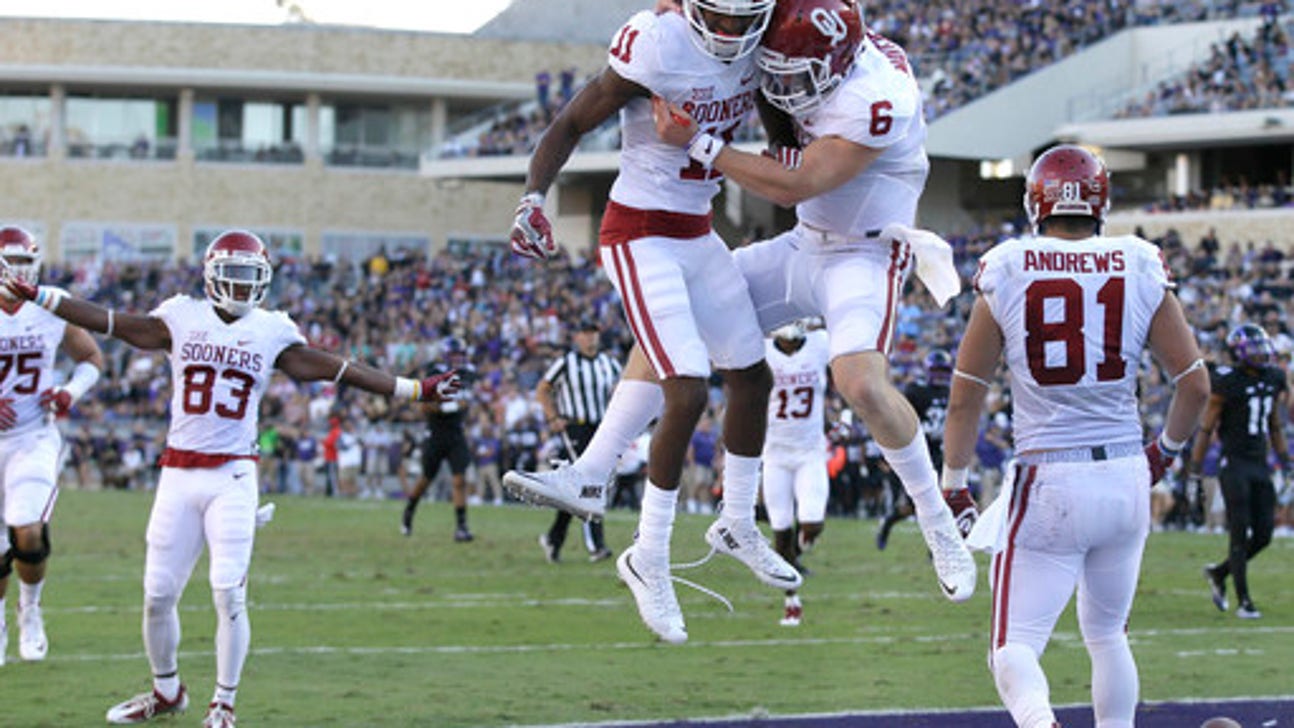 Oklahoma's Mayfield, Westbrook to make final Heisman pushes
Published
Nov. 28, 2016 5:20 p.m. ET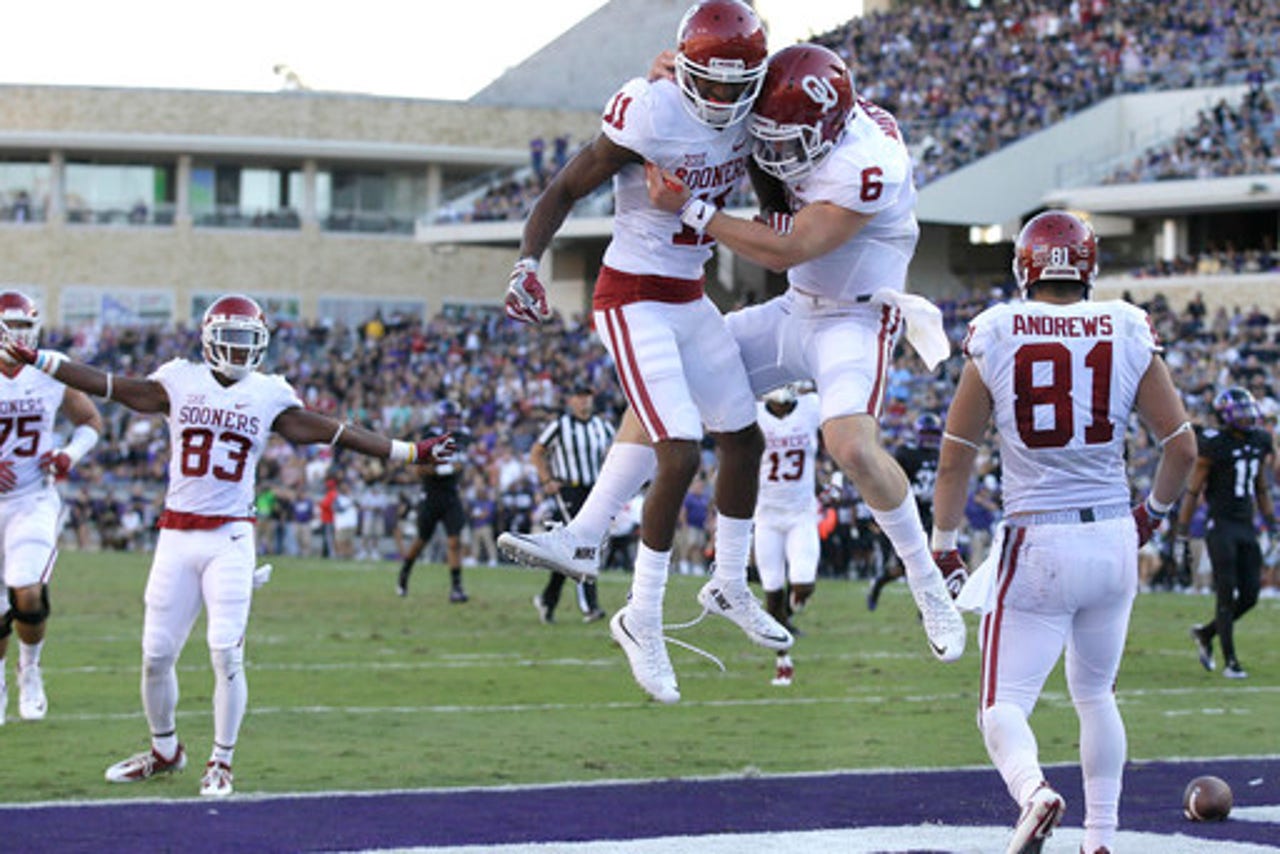 NORMAN, Okla. (AP) Oklahoma's Baker Mayfield and Dede Westbrook will have an ideal stage as they make their final impressions on Heisman Trophy voters.
The seventh-ranked Sooners host No. 11 Oklahoma State on Saturday in what amounts to a Big 12 title game. Mayfield and Westbrook want to take advantage as all eyes will be on just a few games and players during conference championship weekend.
Mayfield's situation was far less favorable last year. Though he and the Sooners were impressive in a 58-23 win over Oklahoma State in their regular-season finale, the quarterback missed a chance to impress voters because the Sooners were idle the next week as conference title games were being played. Mayfield didn't get an invitation to New York for the Heisman ceremony and finished fourth in the balloting. Coaches and players have said they feel the Sooners not playing the final weekend last season played a role in him not being invited.
''We knew he was supposed to be there, just as well as we know it again this year,'' Westbrook said.
This year, the Sooners and Cowboys both were off the Saturday after Thanksgiving, pushing their rivalry game into December. Westbrook said Oklahoma's primary focus is beating Oklahoma State, but the individual honors matter, and he likes the stage.
''Coming out this week, we're going to make a statement to the country by, of course, competing to the best of our abilities against Oklahoma State, and showcasing to the world that both he (Mayfield) and I should be in the Heisman (finalists),'' Westbrook said.
Mayfield, a finalist for the Maxwell and Davey O'Brien Awards, leads the nation in passing efficiency (194.7) and yards per passing attempt (10.9) and ranks second in the nation in completion percentage. He has accounted for at least three touchdowns in all eight Big 12 games to lead the nation's No. 2 scoring offense.
Westbrook, a finalist for the Biletnikoff Award that honors the nation's best receiver, got off to a slow start as he worked through a hamstring injury. He has bounced back with 1,200 yards and 15 touchdowns in eight Big 12 games. His 11 touchdown receptions of 40 yards or more this season match the most of any FBS player in the past 18 years.
Westbrook has said for the past few weeks that Mayfield should win the Heisman. Mayfield said last week that he was flattered when he heard about Westbrook's praise.
''It's humbling,'' Mayfield said. ''Especially coming from a guy like that, as talented as he is. He deserves to be in New York at the end of the year. I'm just trying to get him the passes he needs and the opportunities he can get to get him to that place. It's nice to have the support from your teammates, knowing they believe in you. It gives you a lot of trust.''
Offensive tackle Orlando Brown considers it his responsibility to help Mayfield and Westbrook get to New York.
''It's important,'' Brown said. ''As much as it means to those guys is as much as it means to me. They're not selfish guys. Them winning the Heisman - I'm in it for them. If that's what they want to do, I'm out here every day working hard to put myself in the best position to help them.''
---
More AP college football: www.collegefootball.ap.org and https://twitter.com/AP-Top25.
---
Follow Cliff Brunt on Twitter: www.twitter.com/CliffBruntAP
---