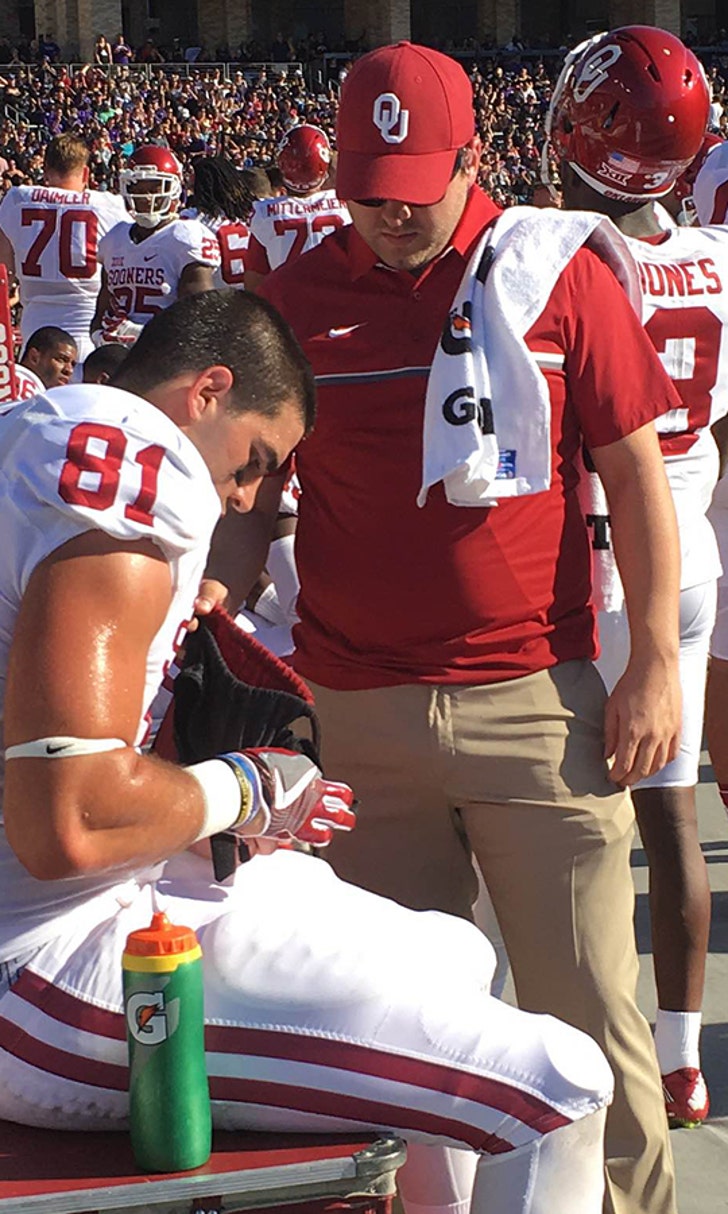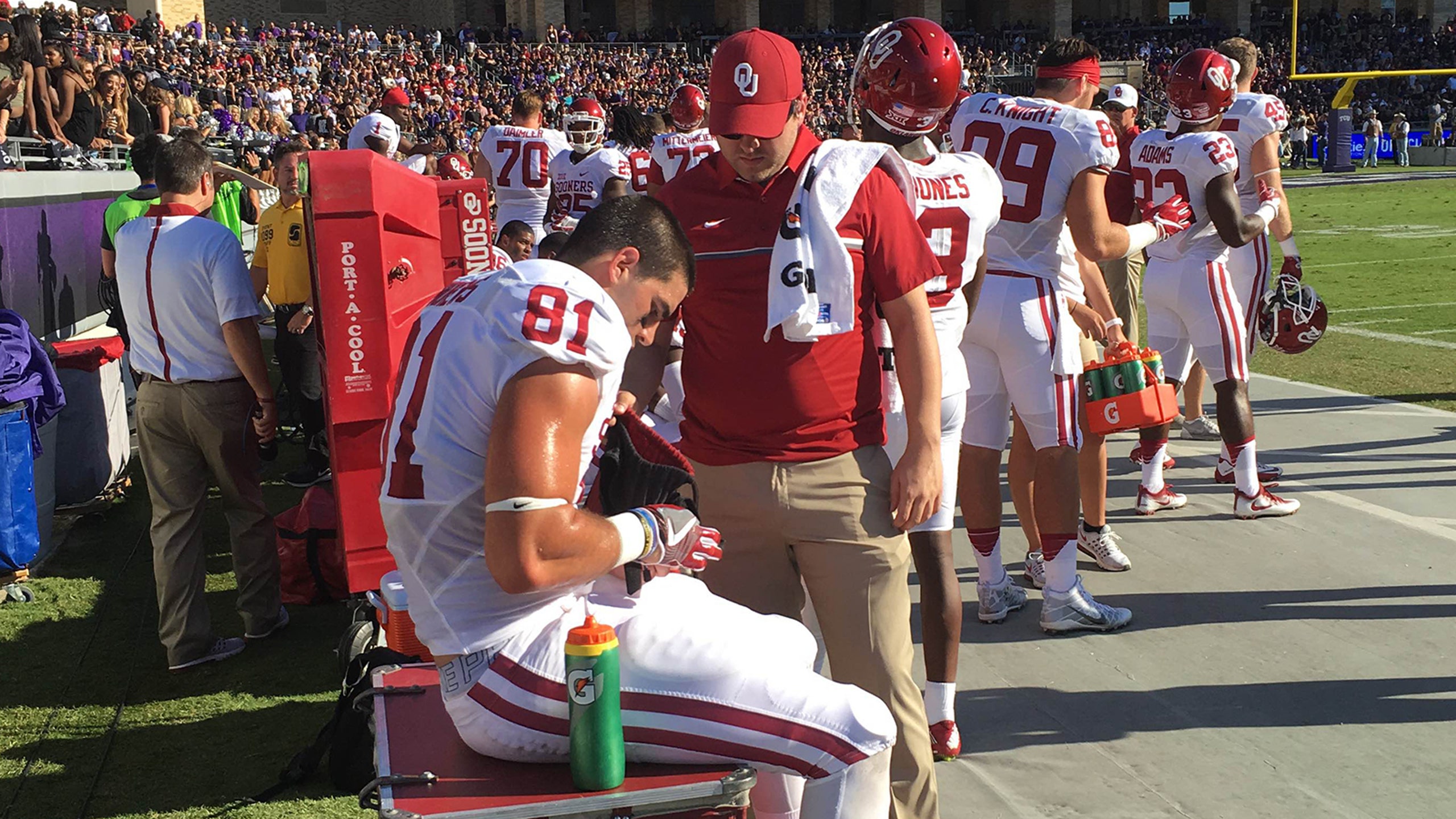 Oklahoma's Mark Andrews thrives despite challenge of diabetes
BY foxsports • November 15, 2016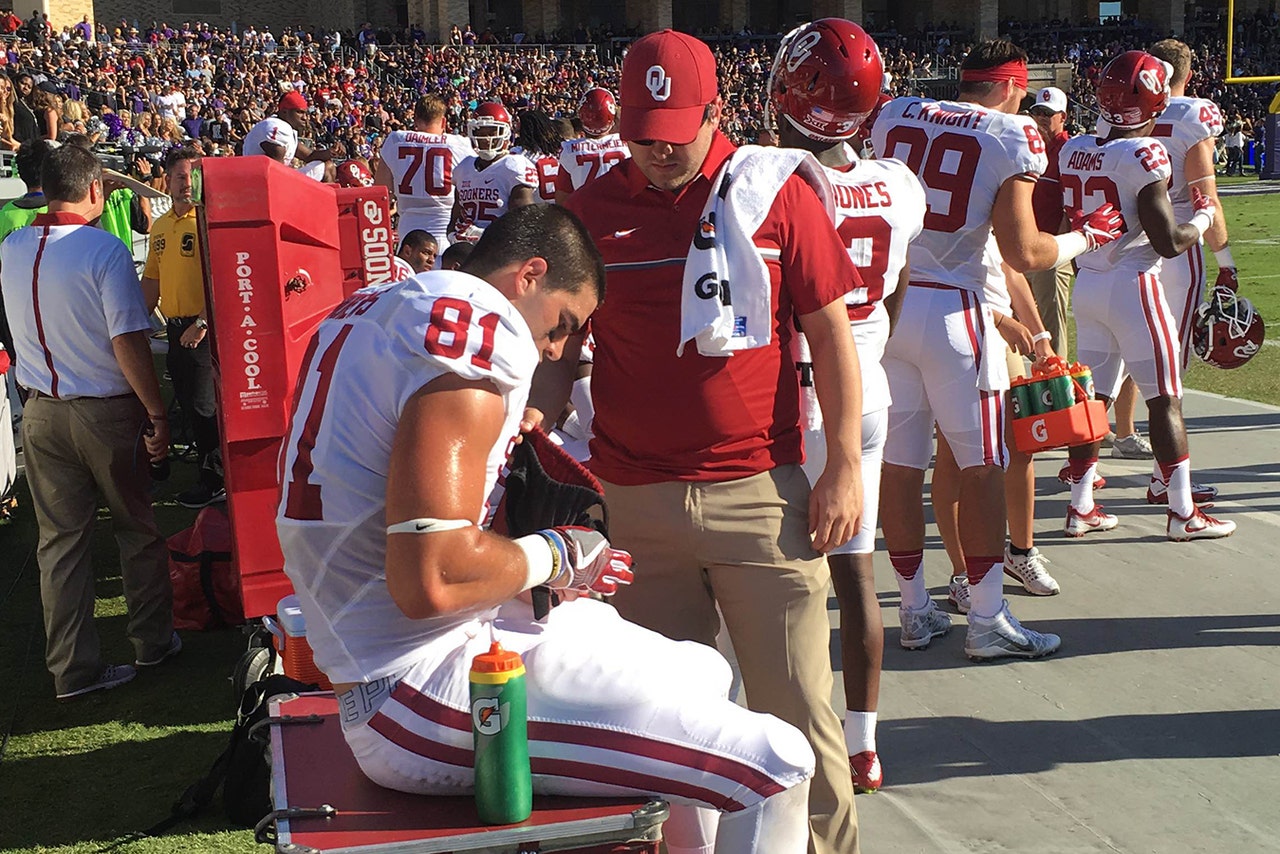 One of the best human interest stories heading into Saturday's Red River Showdown on FS 1 is Oklahoma tight end Mark Andrews, who was diagnosed with Type 1 diabetes when he was nine years old.
Despite the diagnosis, and lifelong battle of monitoring his sugar levels, Andrews refuses to be limited, and his team has played a huge role in his success.
Zach Miller is an Oklahoma graduate assistant, and team staff member, whose primary job is to make sure Andrews' sugar levels stay consistent.
Each quarter, Miller will pull Andrews aside to test his levels.
They do this by taking a small blood sample, and depending on the levels, Andrews will either give himself a shot of insulin or take some glucose gel.
The entire procedure takes about five minutes. I watched them go through the process twice, and it was quite amazing.
Without the help of the Oklahoma staff, the 6-foot-5, 25o-pound redshirt sophomore could easily have an episode of hypoglycemia. Andrews is a wonderful example of pushing through limitations.
Andrews has caught 11 balls for 217 yards (a 19.7 average), including a four touchdowns, one for 64 yards, in four games as his role becomes larger.
Last year, he was a touchdown target for Baker Mayfield and the Sooners with seven of his 19 grabs going to scores.
---
---