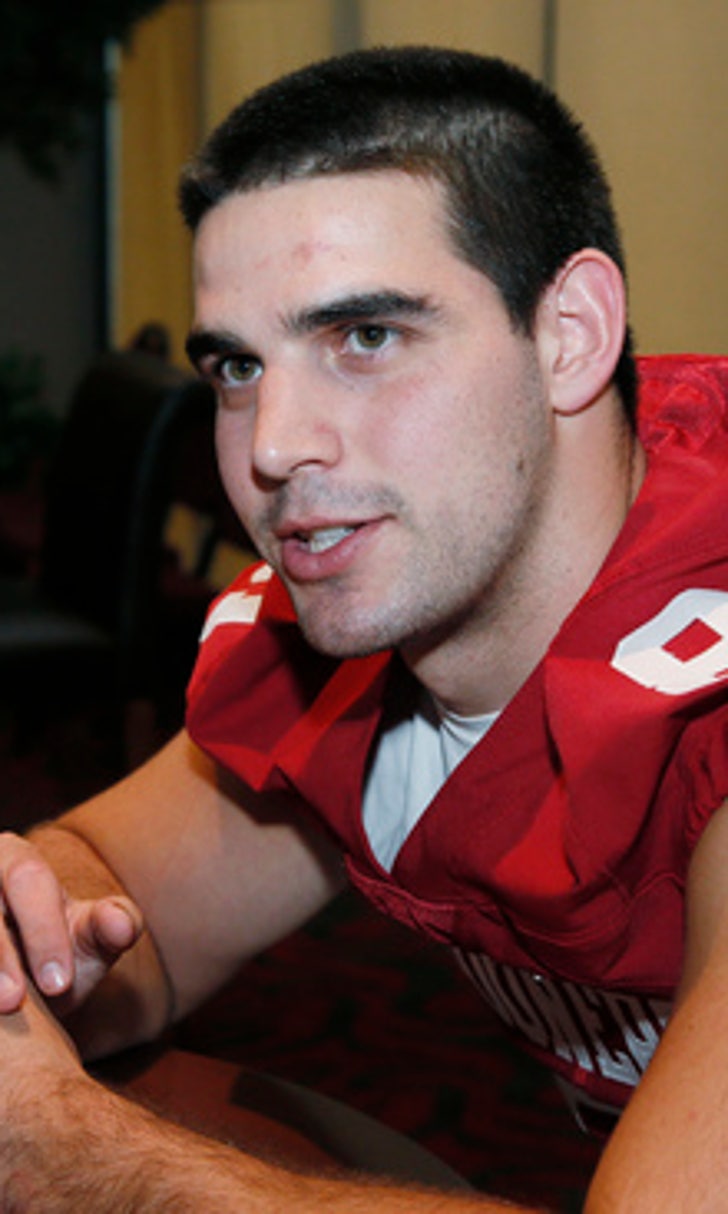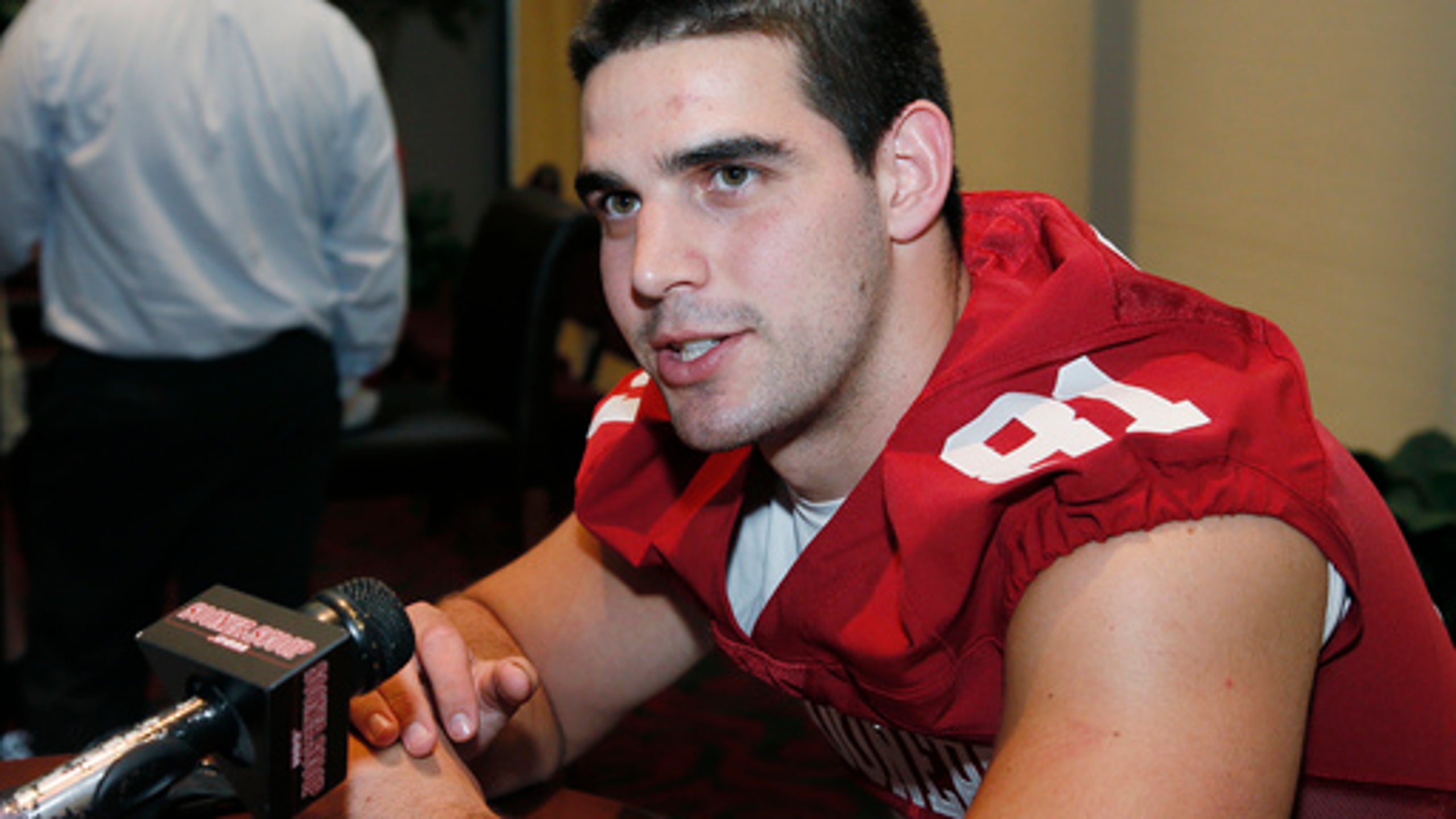 Oklahoma TE Mark Andrews looks forward to bigger role
BY foxsports • September 1, 2016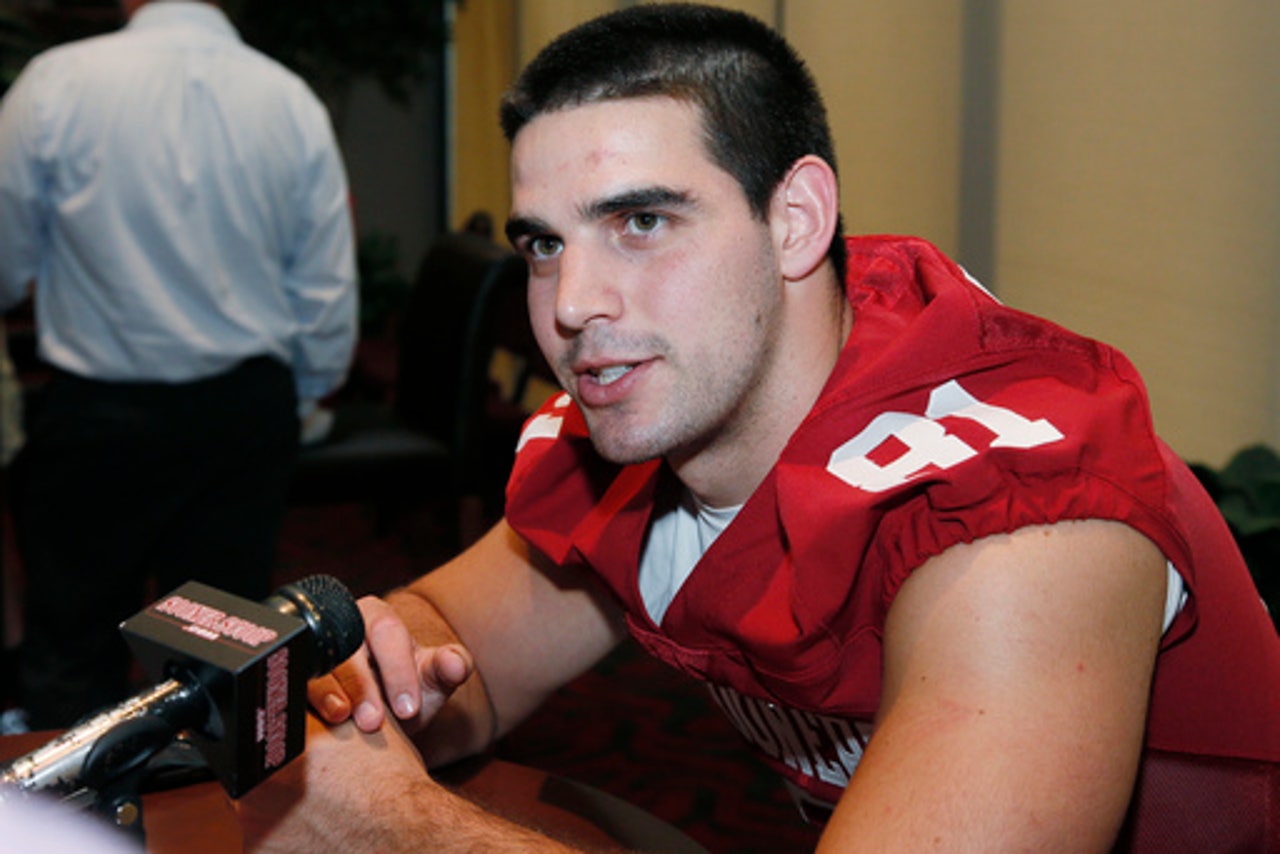 NORMAN, Okla. (AP) Mark Andrews is ready to branch out.
Oklahoma's tight end was mainly a red-zone threat last season, with seven of his 19 receptions going for touchdowns, including five for scores inside the 20-yard line. The returning All-Big 12 performer will get the opportunity to establish himself as more of an all-around player for the third-ranked Sooners on Saturday against No. 15 Houston at NRG Stadium.
''It's going to be a bigger role for me,'' he said. ''It's not just red-zone type of things or special plays. Just being that every-down type of guy to stay in there and be versatile and try to make plays on just regular downs.''
Houston coach Tom Herman is well aware of Andrews' talent.
''I remember recruiting Mark Andrews,'' Herman said. ''I thought he was the best tight end in the country coming out of high school. He's 6-foot-5 or 6-6 with unbelievable athleticism.''
Andrews showed glimpses of being more than just a big target in close last season- he caught a 61-yard touchdown pass against Tulsa and a 55-yard scoring pass against Iowa State. He slimmed down in the offseason, so he may be capable of more long-distance damage.
''Mark has improved his game, too,'' Oklahoma coach Bob Stoops said as fall practice began. ''He's leaned up more. He looks very good right now.''
Oklahoma quarterback Baker Mayfield needs dependable threats to pick up the slack for Sterling Shepard, who now plays for the New York Giants. Shepard caught 86 passes for 1,288 yards and 11 scores last season. Andrews likes the fact that he's getting more chances to work with Mayfield so they can build on their connection.
''I can definitely see from practice - the reps I'm getting, the sort of plays I'm in - there's definitely a difference between last year and this year in terms of what they're saying to me, in terms of what I'm doing,'' he said.
Andrews opened his freshman season last year with four catches for 50 yards against Akron. He caught three passes for a season-high 87 yards and two scores against Tulsa. He hauled in five passes for 46 yards against Kansas and had a touchdown grab in the national semifinal against Clemson.
He was the target in one of Oklahoma's most memorable plays last season. Mayfield escaped the rush, rolled left and considered taking off before stepping back and finding Andrews for a 17-yard touchdown pass.
Andrews said though his production will likely increase, he won't put too much pressure on himself. Dede Westbrook is the top returning receiver, and Jarvis Baxter, Jeffery Mead and Geno Lewis, a transfer from Penn State, are among those who will help carry the load.
''I think everybody does want to be the go-to receiver, but at the same time, you have to realize the talent that we have around us,'' Andrews said. ''There's a ton of good playmakers. That's just a credit to the athletes that we have. I think the ball's going to be spread around pretty well. Baker does a terrific job of not just throwing to one person.''
---
Follow Cliff Brunt on Twitter (at)CliffBruntAP
---