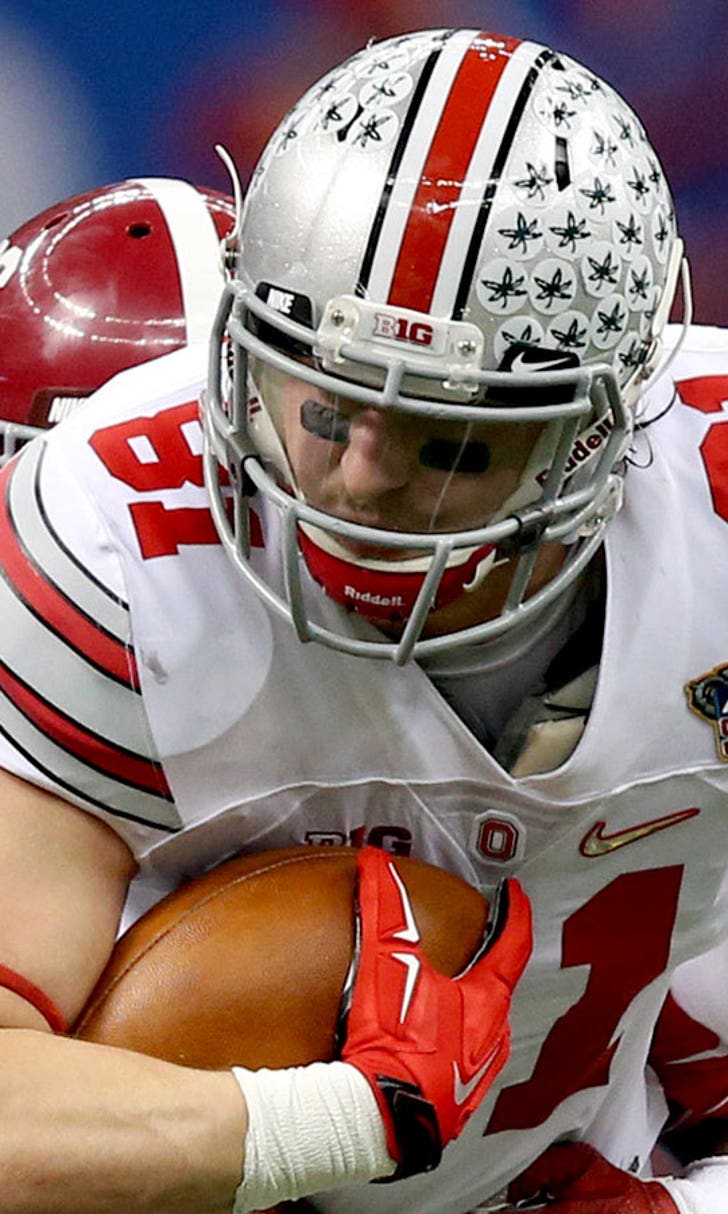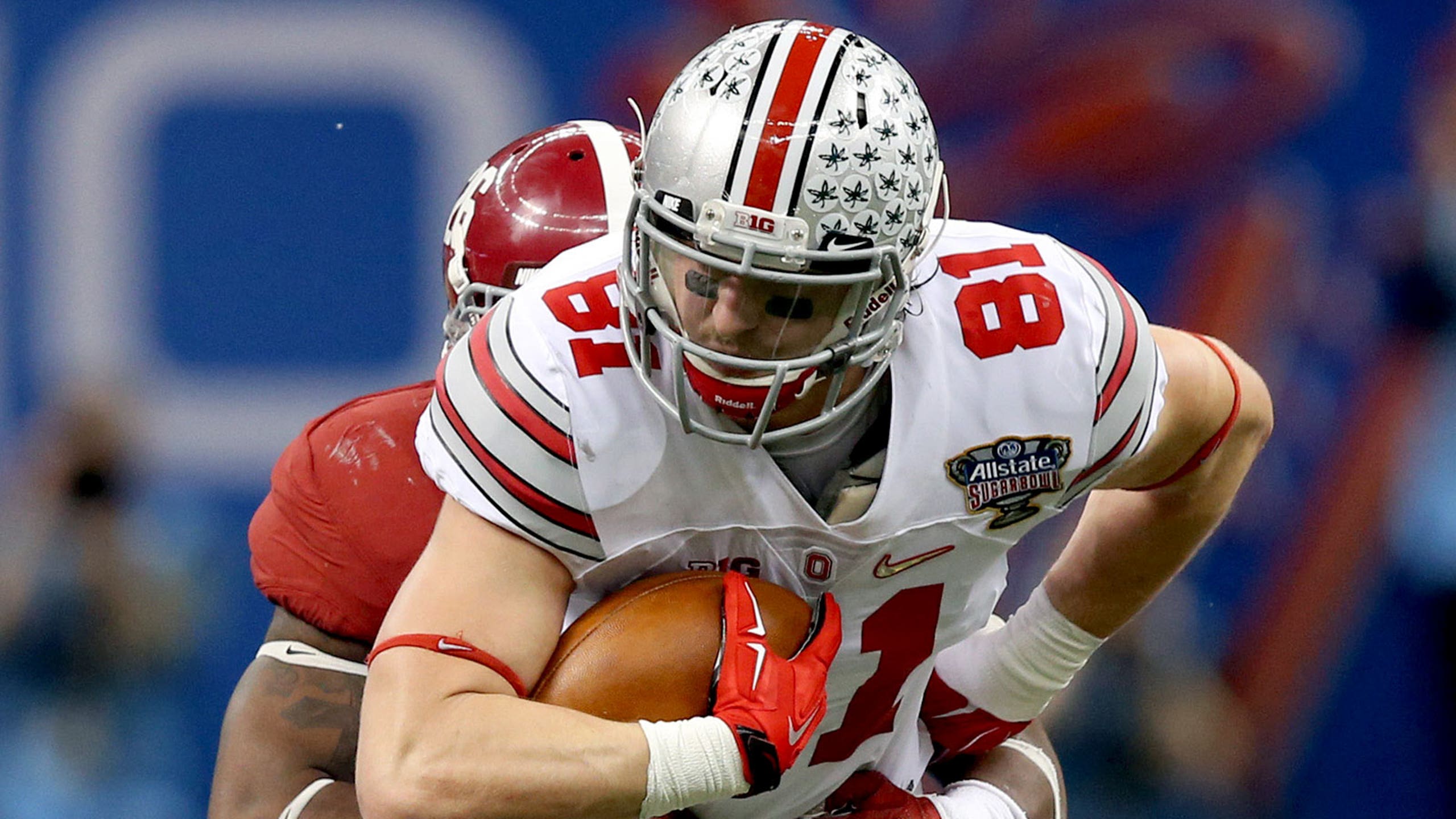 Ohio State TE says Alabama's MSU blowout 'kinda made us look bad'
BY Marcus Hartman • January 28, 2016
Ohio State tight end Nick Vannett did not guarantee Ohio State would have beaten Alabama again if they met in the College Football Playoffs for a second straight year, but he did make an admission to AL.com this week. 
He felt Michigan State's 38-0 loss to the Crimson Tide on New Year's Eve was not a good look for the Big Ten. 
"It kinda made us look bad," Vannett said.
Of course, the Buckeyes had only themselves to blame for having to sit out the second CFP. 
They lost 17-14 to Michigan State at home in late November in a game the Spartans were without starting quarterback Connor Cook. 
Season-long problems with play calling and execution reached their climax against MSU, resulting in arguably the worst offensive performance of Urban Meyer's career as a head coach. 
Working out some of those problems led to dominating wins over Michigan and Notre Dame, but it was too little, too late. 
Or perhaps they were simply enough to give players such as Vannett and teammate Tyvis Powell legitimate reason to wonder what might have been. 
"I didn't get to watch much film on them, but I know it would have been a hell of a game," Vannett said. "(Alabama) might have done a little better this year than they were last year. And I think the way we played in the last couple of games, we could have played against any team in the country. I know it would have been another war like it was the year before. So it would have been interesting to see."
While we will never know who would have won a rematch, it seems pretty safe to say neither the Buckeyes nor the Tide were the same team in 2015 as they were in '14. 
While Ohio State struggled most of the season to find a formula that would best showcase its playmakers on offense, Alabama retooled its defense (perhaps as a result of the loss to the Buckeyes) to put more speed and pass-rush ability on the field. 
But that's why they play the games, as we learned with the playoff matchup between the underdog Buckeyes and Crimson Tide last season and for that matter again with Ohio State-Michigan State 2015. 
---
---