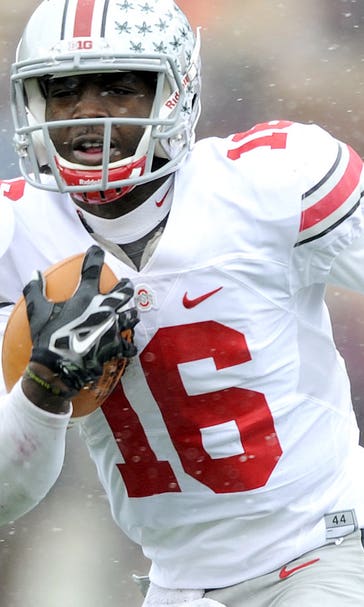 Ohio St. QB Barrett suspended for driving-while-impaired charge
October 31, 2015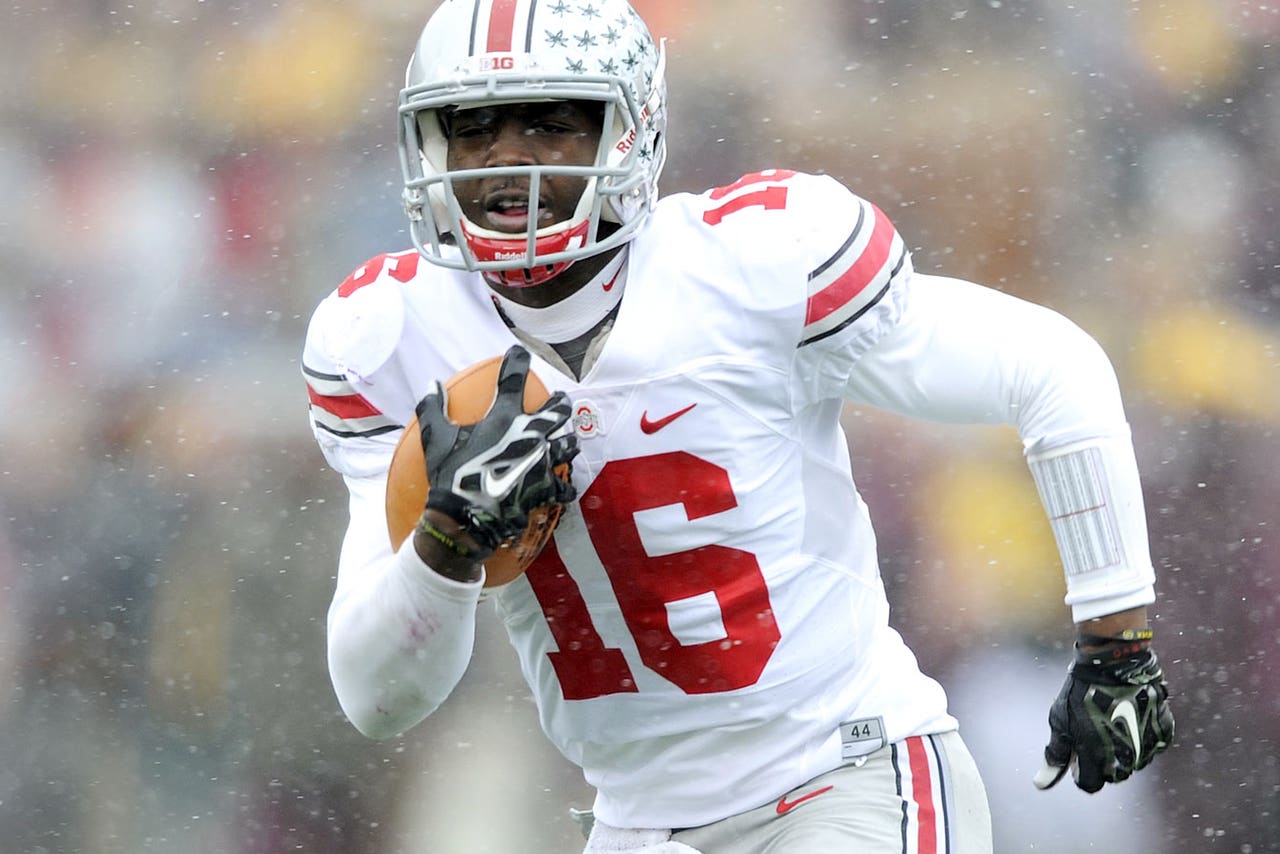 Just when it appeared all the drama involving the Ohio State quarterback situation had passed, new Buckeyes starter J.T. Barrett was cited for operating a motor vehicle while impaired (OVI) early Saturday morning near campus.
Later Saturday morning, Ohio State announced that Barrett will be suspended for next week's game against Minnesota, at least. Buckeyes AD Gene Smith said because it's a misdemeanor offense this doesn't fall under the school's written policy, so it will be up to coach Urban Meyer to determine if Barrett is held out even longer.
As first reported by ElevenWarriors.com, Barrett was cooperative and blew into a breathalyzer, registering slightly over Ohio's legal limit of 0.08 blood-alcohol concentration. For perspective's sake, that'd mean that for a guy Barrett's size, weighing 225 pounds, he'd have consumed the equivalent of about seven 12-ounce beers in two hours to be slightly above 0.08 percent.
The news of the misdemeanor charge is a jolt for a program that most thought had finally settled its QB battle after Meyer opted to name the sophomore the starter going into last week's game. Meyer had gone with Cardale Jones for the first half of the season.
Ironically, one of the reasons many saw Barrett, a team captain, as the safer, smarter option is because of his stability and leadership skills.  Barrett started his first game of the season last week at Rutgers and the Buckeyes romped to a 49-7 victory.
Meyer's powerhouse program at Florida unraveled after winning two national titles due in large part to significant off-field legal issues. Since then, he's been very vocal in the recent past about trying to counteract such problems before they undermine the character of his locker room. The fact that this involves Barrett, a guy Meyer has raved about from a character and leadership standpoint, has to make this all the more frustrating for the coach. The message he sends to Barrett — and the rest of his team — will be telling. And it'll be closely watched.
The Buckeyes have a bye this week, which Meyer has used to promote his new leadership book "Above the Line: Lessons in Leadership and Life from a Championship Season" that came out on Tuesday. After the Minnesota game, OSU travels to Illinois before the roughest part of the schedule, a showdown with Michigan State and a visit to arch-rival Michigan.
The Buckeyes' defense of last season's national title got off to a rocky start when Ohio State suspended All-America defensive lineman Joey Bosa and three other players for the opener against Virginia Tech for a violation of athletic department policy.
---
---