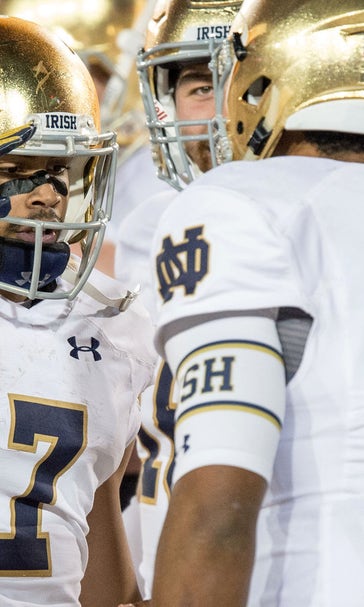 Notre Dame seniors didn't want names on back of bowl jerseys
December 19, 2015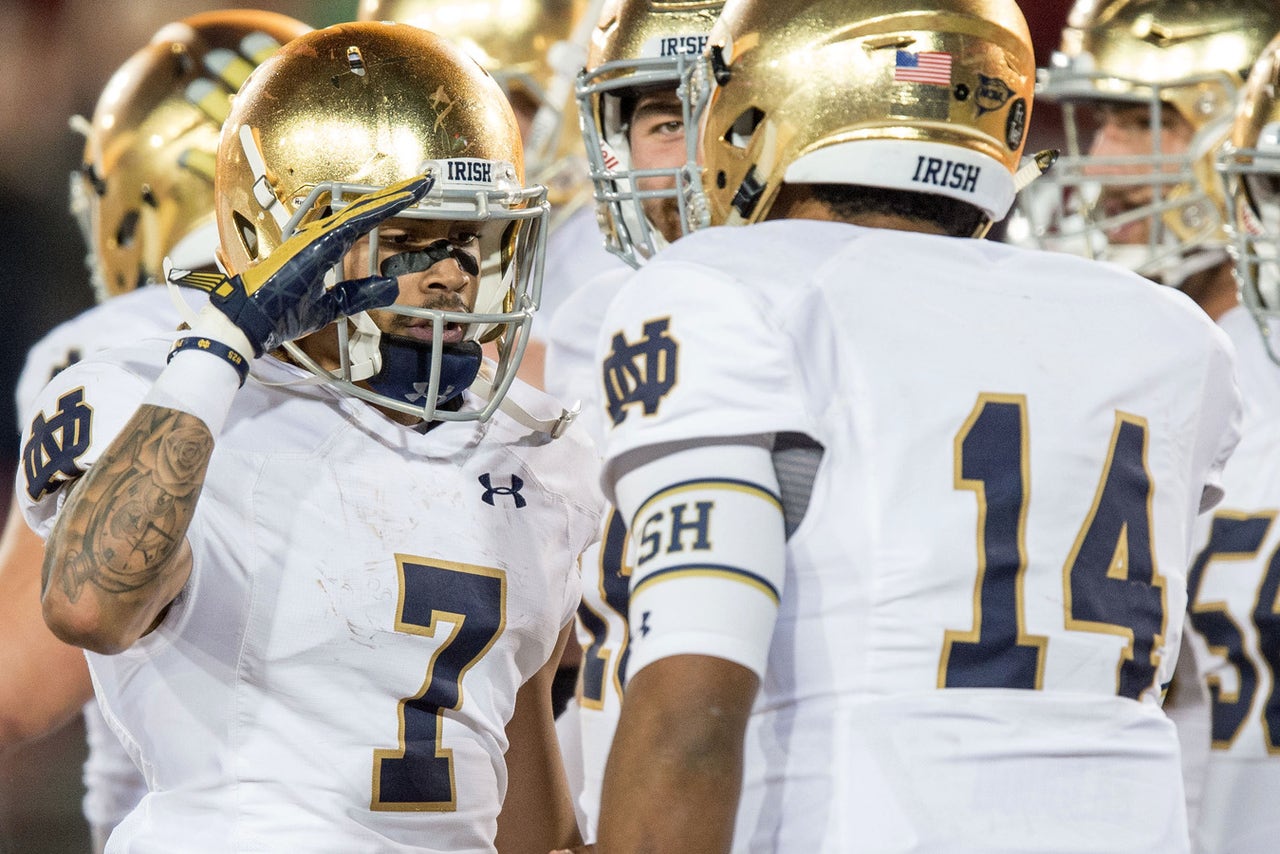 By Dan Lyons
In recent years, including its 2012 trip to the national championship, Notre Dame has put player names on the backs of its jerseys as a reward for the season. At this year's Fiesta Bowl, however, the Fighting Irish will go with their standard blank nameplates, as per a request by the team's seniors.
Brian Kelly said senior players came to him and said they didn't want names on jerseys for the bowl, which #NotreDame usually does.

— JJ Stankevitz (@JJStankevitz) December 19, 2015
247Sports' Tom Loy transcribed the full quote from head coach Brian Kelly:
"It's been great. Every year we put the names on the back of our jerseys for the bowl game, but the seniors came to me and said they don't want the names on the back of the jersey. It's about team 127."
We're sure Notre Dame fans will love that gesture.
More from College Spun:
---
---