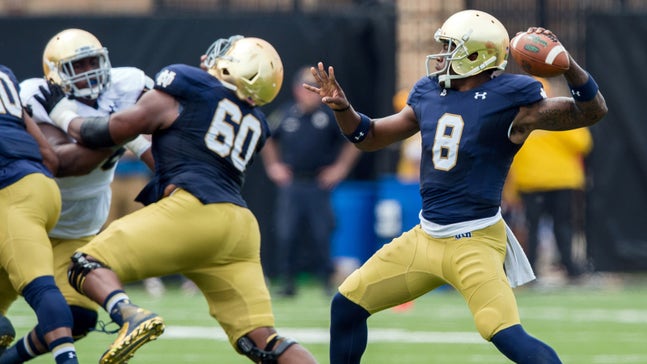 Notre Dame quarterback Malik Zaire's 'thirst for the game' praised
Published
Aug. 14, 2015 11:22 a.m. ET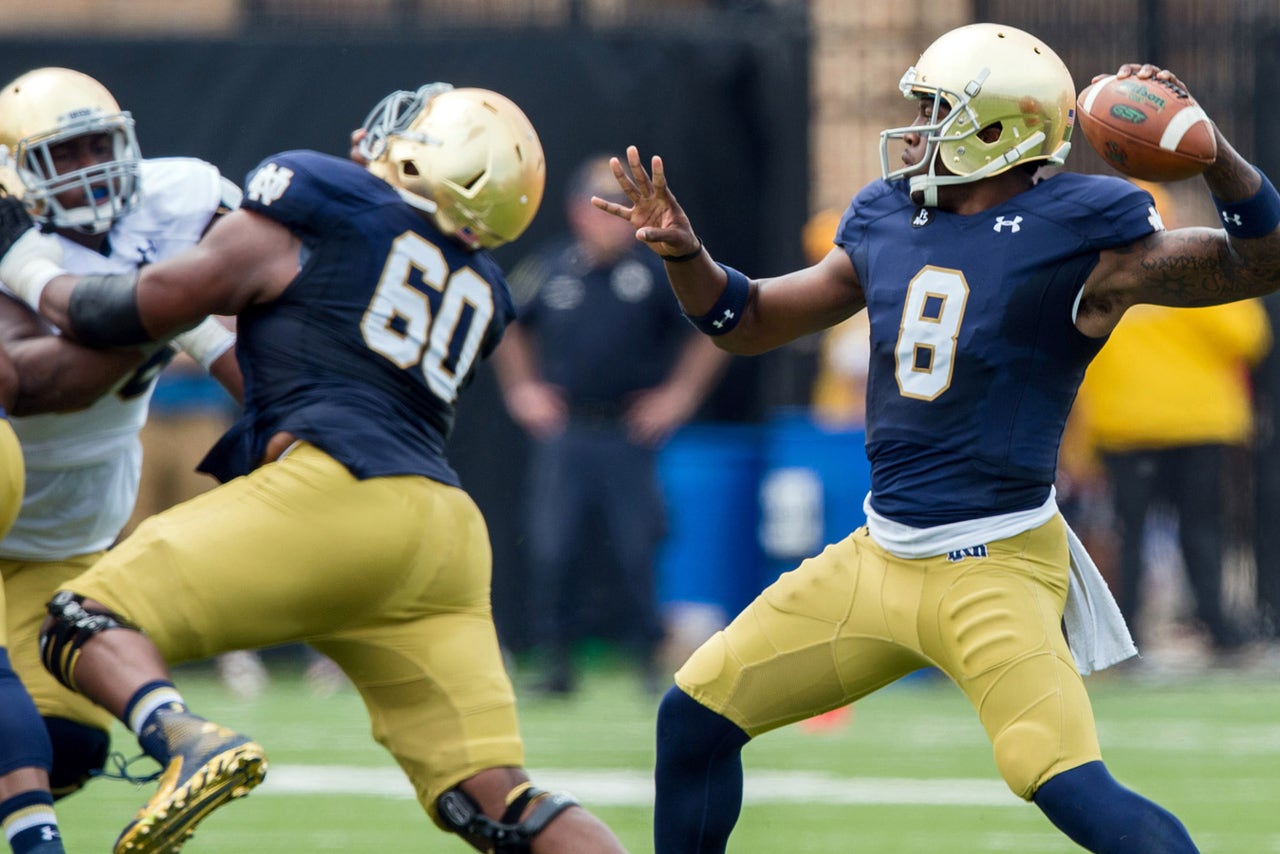 Notre Dame football coach Brian Kelly sounds like a man with a good problem on his hands when he talks about new starting quarterback Malik Zaire. 
"He has such a thirst for the game and wanting to know so much that we actually have to slow him down a little bit," Kelly told reporters in his first preseason meeting with Fighting Irish media. 
The coach also sees some innate leadership ability that might need a bit of governing.
"He has some natural innate ability to stand in front of the group," Kelly said. "What we're working on is clarity in message, tendency to get a little emotional in the way he talks.
"You guys have interviewed him -- He goes off on tangents a little bit, so we have to reel him in a little bit, and he'll do that a little bit in front of the group, and that's fine because he's comfortable in front of the group." 
All in all, the coach seemed content with the progress of the left-hander who stands to inherit a huge role on a team largely considered to be full of established talent. 
"We like where he is," Kelly said. "He's developing and he's on track to do the things necessary to be the kind of leader that you need to be at Notre Dame at the quarterback position." 
---
---