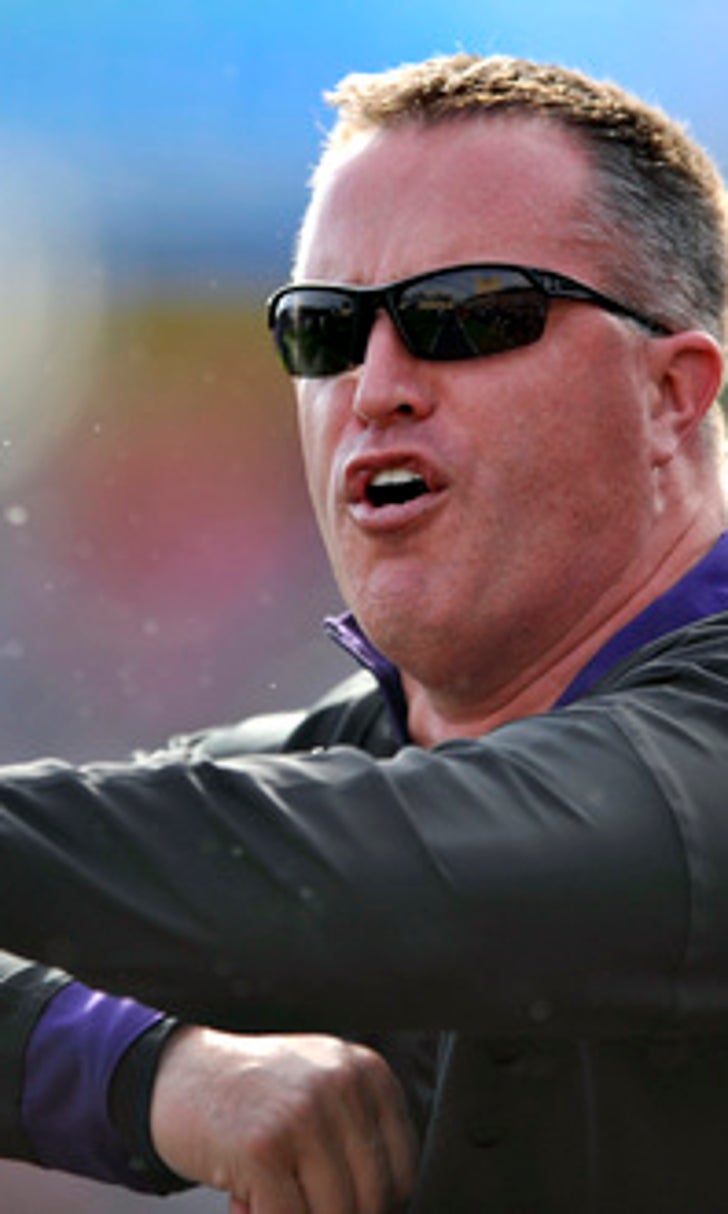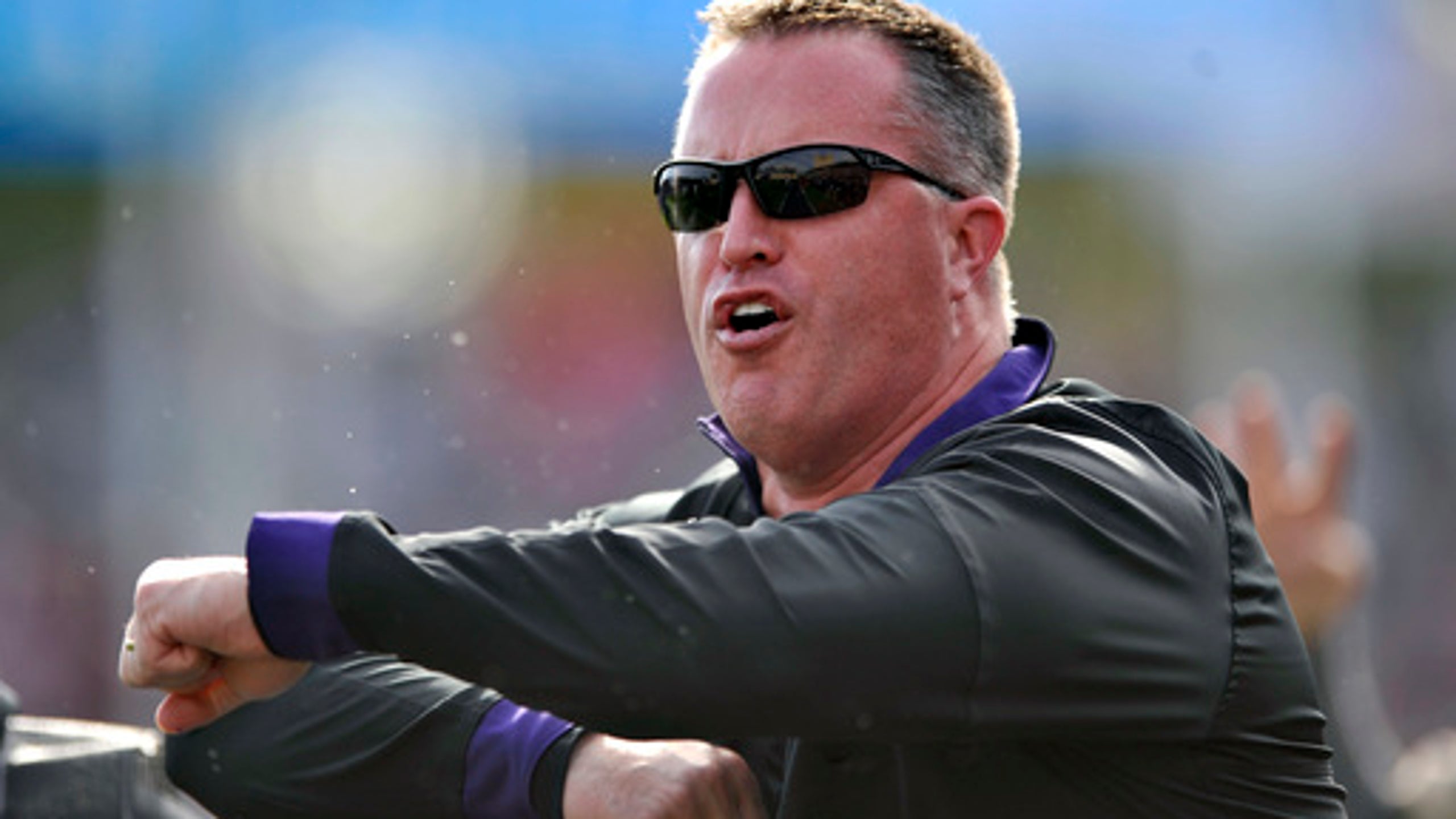 Northwestern looks to become bowl eligible against Illinois
BY foxsports • November 25, 2016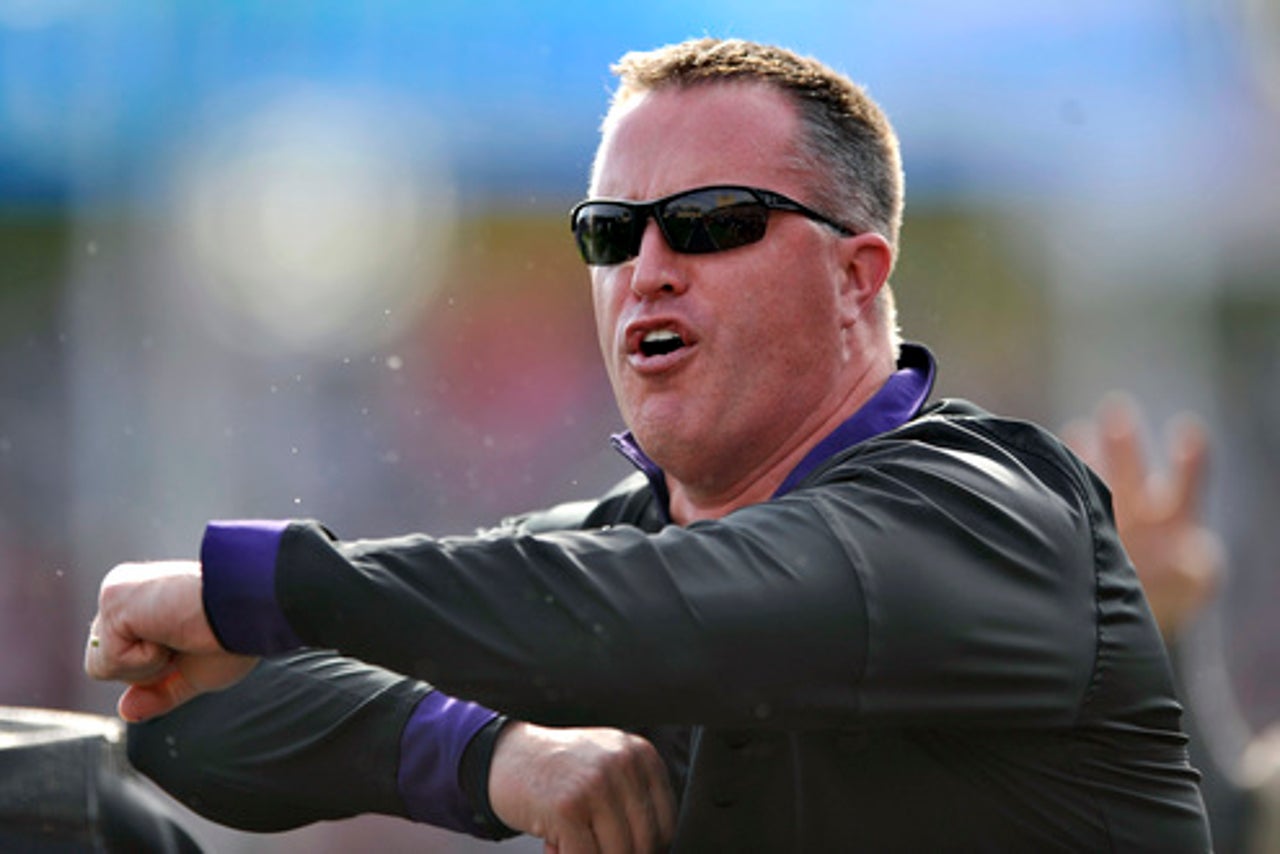 EVANSTON, Ill. (AP) Northwestern coach Pat Fitzgerald feels like he has been living through one of those ''Choose Your Own Adventure'' stories this season.
He sees things going as planned during the week. Things get dicey once the weekend hits - and this is a big one.
The Wildcats become eligible for a bowl if they beat Illinois in Saturday's season finale.
''I think that group's (the seniors) given everything they've got,'' Fitzgerald said. ''I think we've got some other guys that are older that have given it everything we've got. And then I think our younger guys, it's been interesting. It's definitely been a baptism under fire. You've seen some flashes or what I think we're going to see in the future. And then you've seen obviously what we're going to have to do regardless of the outcome starting on Monday.''
The question is: Will Northwestern (5-6, 4-4 Big Ten) be preparing for a bowl - or for next year?
The Wildcats were hoping a 10-3 record in 2015 would be more of a launching point after back-to-back 5-7 seasons. But the results this year are mixed.
Northwestern regrouped after opening with losses at home to Western Michigan and FCS member Illinois State, winning four of the next five. But they've dropped three of four since then, with a 29-12 loss at Minnesota last week. Now they meet their in-state rival, with Illinois (3-8, 2-6 Big Ten) trying to play the spoiler and end coach Lovie Smith 's first season on a strong note.
''It would do quite a bit,'' Smith said. ''Just the morale, of course. And we talk a lot about finishing. You remember the last thing that you do, simple as that.''
Here are some things to look for when Northwestern and Illinois meet:
HOMECOMING ... SORT OF
Saturday's game will be Smith's first in the Chicago area in just over two years.
The last time the former NFL coach led a team there was Nov. 23, 2014, when his Tampa Bay Buccaneers lost to the Bears at Soldier Field, 21-13. The Bears scored 21 unanswered points in the third quarter, spoiling his return to Soldier Field. Smith coached Chicago to three playoff appearances in nine seasons and led the 2006 team to the Super Bowl before being fired following the 2012 season.
CATCHING CARR
Northwestern's Austin Carr was selected one of three finalists for the Biletnikoff Award given to the country's best receiver along with Oklahoma's Dede Westbrook and East Carolina's Zay Jones.
A former walk-on, Carr leads the Big Ten in receptions (80), yards receiving (1,170) and touchdowns (12), and he ranks in the top 10 nationally in all three categories. He had five catches for 68 yards last week but left the field feeling woozy from a hit by Minnesota safety Duke McGhee.
RUNNING LOW
The limited offensive success Illinois has had this season has been mostly on the ground, driven by the running of Kendrick Foster and Reggie Corbin . Foster has 721 yards on the season, 65.6 a game, while Corbin has a total of 453 yards and is averaging 41.2. But opposing defenses are increasingly focused on stopping the two, and in the team's three losses in its last four games, it has worked. In the blowout losses to Michigan, Wisconsin and Iowa, Foster averaged 56.7 yards a game and Corbin dropped well off his earlier pace to 11.7 a game.
1,000-YARD BARRIER
With top rusher Foster at 721 yards and top receiver Malik Turner with 545 yards, Illinois probably will finish the season without either a 1,000-yard back or receiver. It would be the fourth time that has happened since 2011, when A.J Jenkins had 1,276 receiving yards. The only exception since then has been Mike Dudek's 1,038-yard receiving season in 2014. The last Illini running back to break the 1,000-yard mark was Mikel Leshoure in 2010 with 1,697 yards.
RECORD IN REACH
Clayton Thorson has a chance to set Northwestern's record for touchdown passes in a season. He is tied for second with Zak Kustok with 20 and needs one to match the mark set by Brett Basanez in 2005.
Thorson ranks third in the Big Ten in yards passing (2,847), yards per game (258.8) and TD throws.
---
For more AP college football: http://www.collegefootball.ap.org and http://www.twitter.com/AP-Top25
---