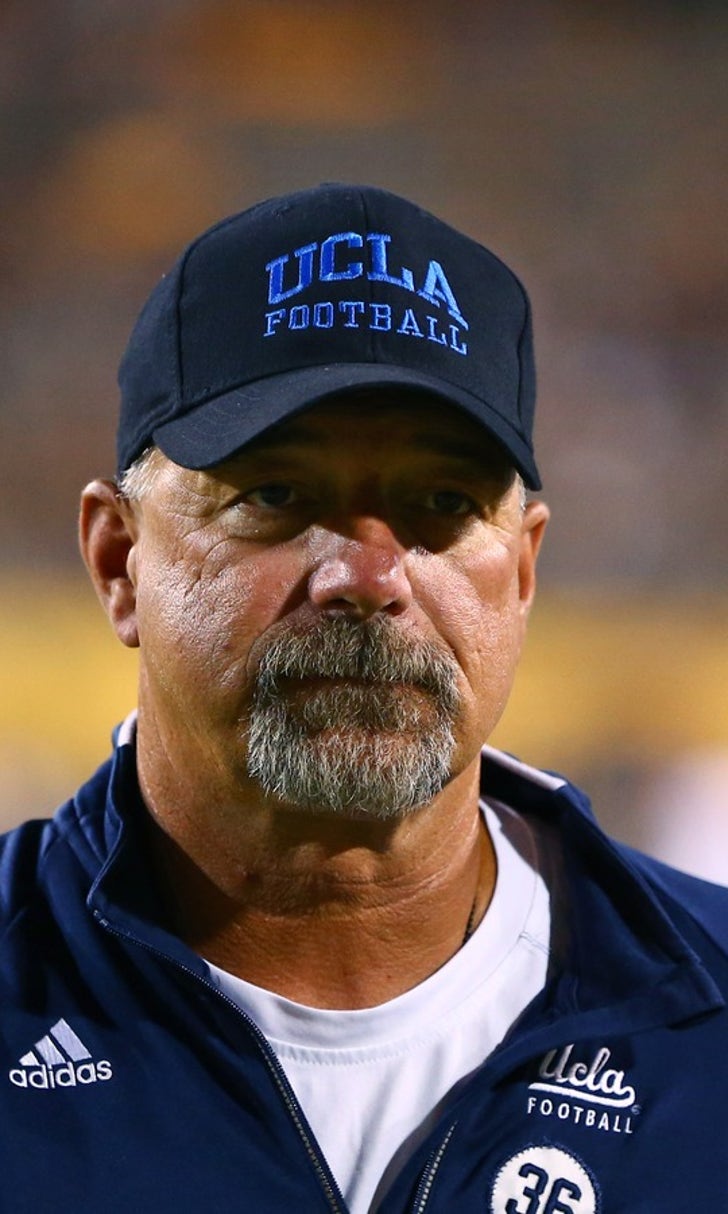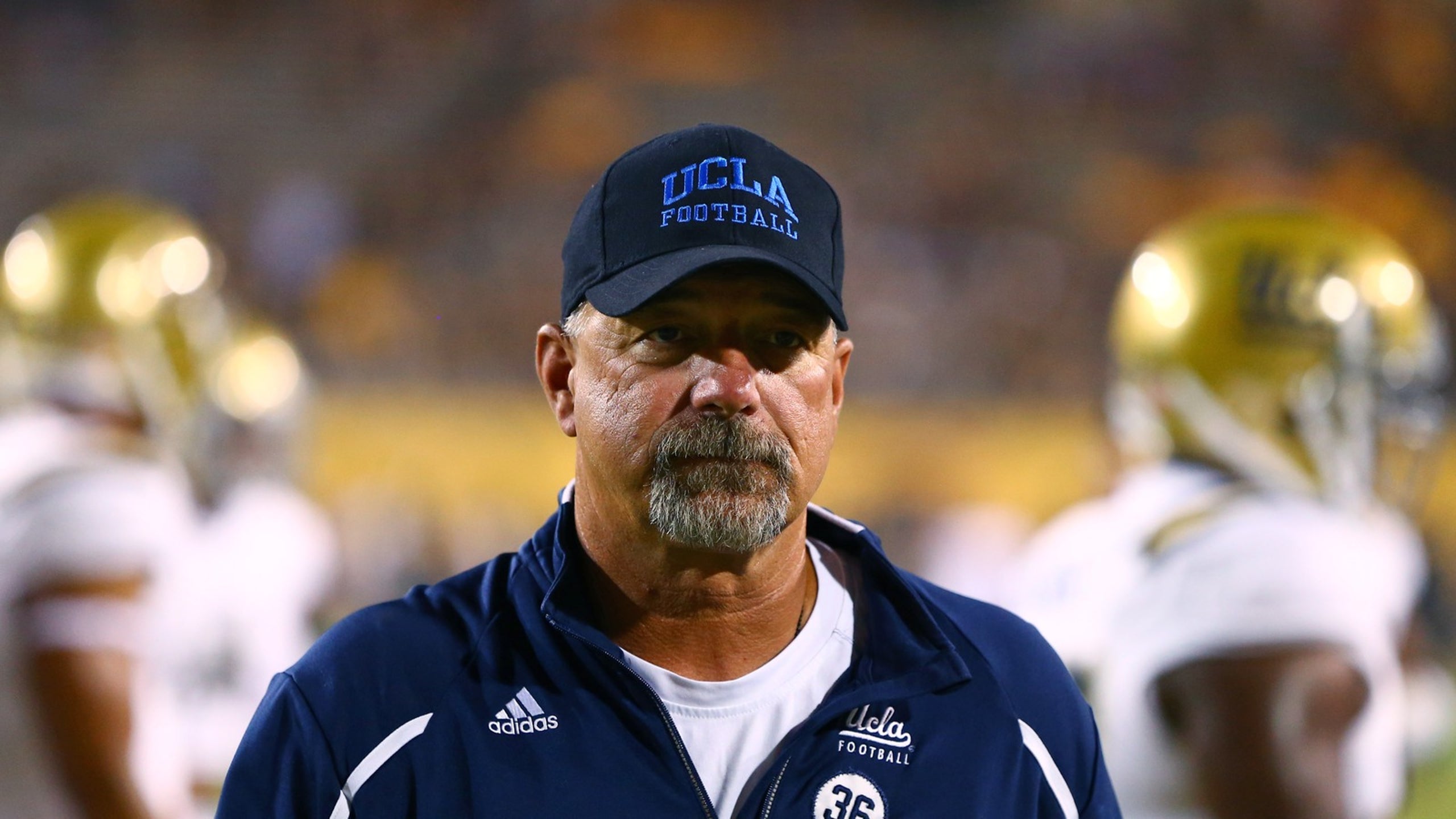 Noel Mazzone leaving UCLA for Texas A&M offensive coordinator job
BY Bruce Feldman • January 8, 2016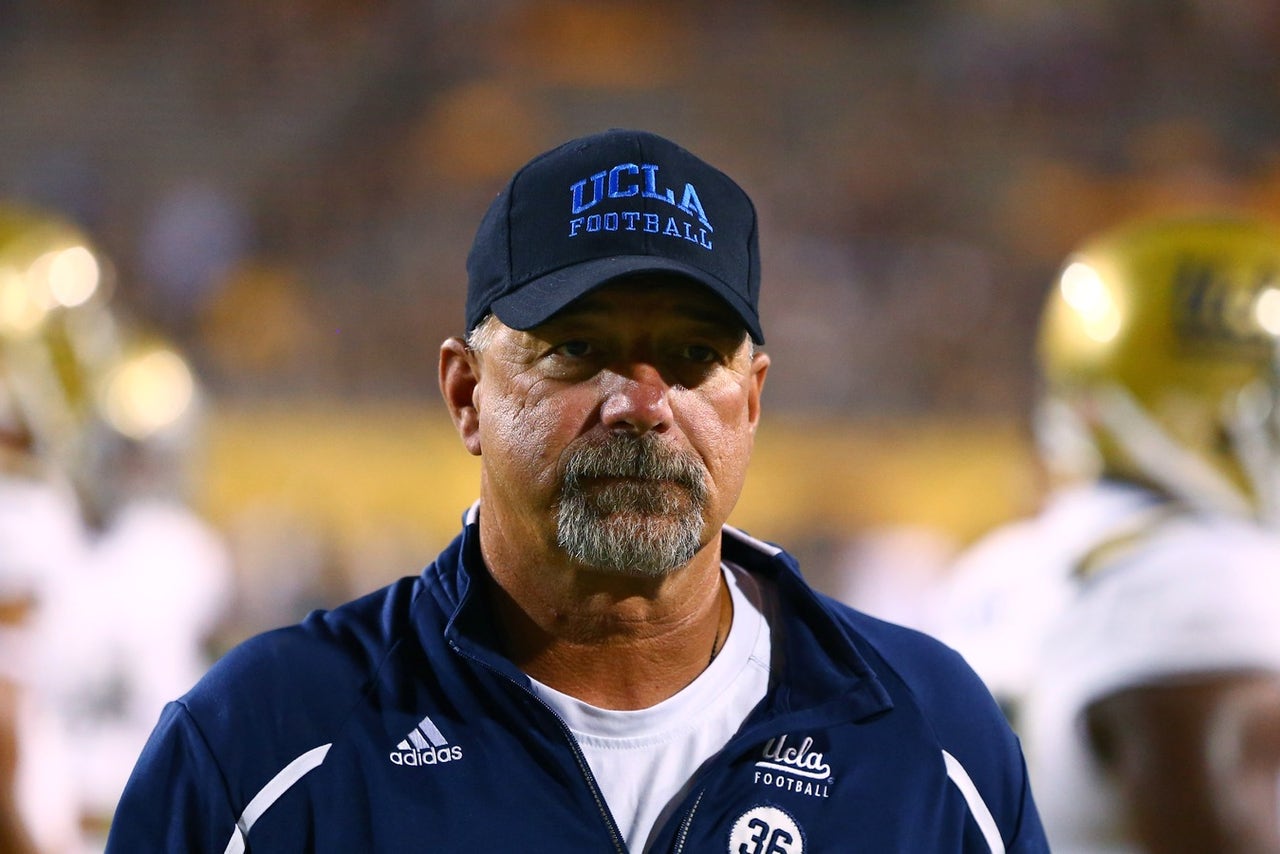 UCLA offensive coordinator Noel Mazzone has agreed to a three-year contract to take the same job at Texas A&M, a source told FOX Sports on Friday morning. Mazzone flew to Texas on Wednesday and spent Thursday in College Station. His son Taylor Mazzone, who is the UCLA quarterbacks coach, also will be joining the Aggies staff, according to the source, but it has yet to be determined what role the younger Mazzone will have.
"I am excited about the opportunity to work with Coach Sumlin and the Aggie football team," Mazzone said in a statement. "I am ready to get started."
The 58-year-old Noel Mazzone, who has been close to A&M coach Kevin Sumlin for years, has spent four seasons with the Bruins under Jim Mora. He will become Sumlin's fourth offensive coordinator since coming to A&M in 2012.
"I have known Noel for many years and he is a great addition to our coaching staff," Sumlin said in a statement. "His experience is outstanding and he will do an excellent job of coordinating our offense."
This season, UCLA ranked No. 28 in the nation in total offense. Mazzone will replace Jake Spavital, who left A&M last weekend.
Mazzone has worked in the SEC three times already, running the offense at both Auburn and Ole Miss (twice). He has also been an offensive coordinator at Arizona State, N.C. State and Oregon State and been the quarterbacks coach at Colorado State, TCU and Minnesota, where he and Sumlin worked together. Sumlin had actually tried to hire Mazzone to be his offensive coordinator back in 2008 when he first became a head coach at Houston, but Mazzone opted to remain as an assistant with the New York Jets.
UCLA now has two very intriguing openings, for an offensive coordinator and for a quarterbacks coach, to work with gifted freshman quarterback Josh Rosen. Expect Bruins staffer Rip Scherer, a well-regarded long-time QB coach, to get strong consideration. Another name to keep in mind is Alabama offensive coordinator Lane Kiffin, whose family still lives in LA.
The Associated Press contributed to this report.
Bruce Feldman is a senior college football reporter and columnist for FOXSports.com and FS1. He is also a New York Times best-selling author. His new book, "The QB: The Making of Modern Quarterbacks," came out in October 2014. Follow him on Twitter @BruceFeldmanCFB and Facebook.
---
---