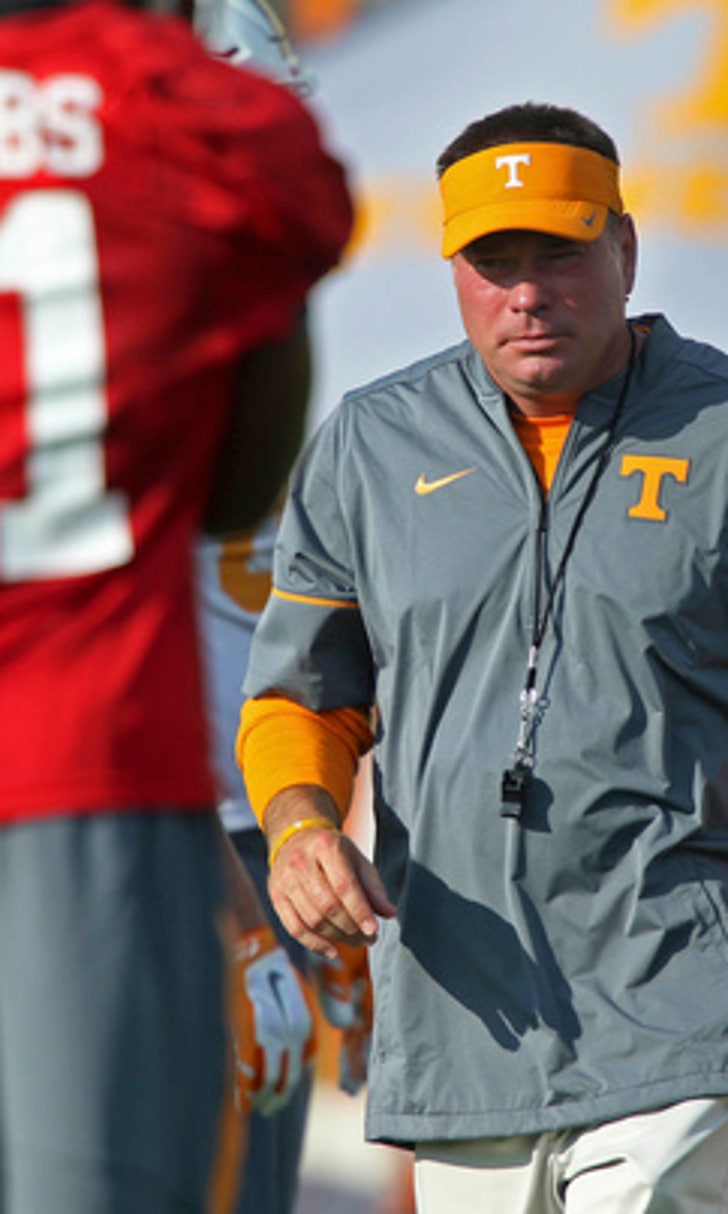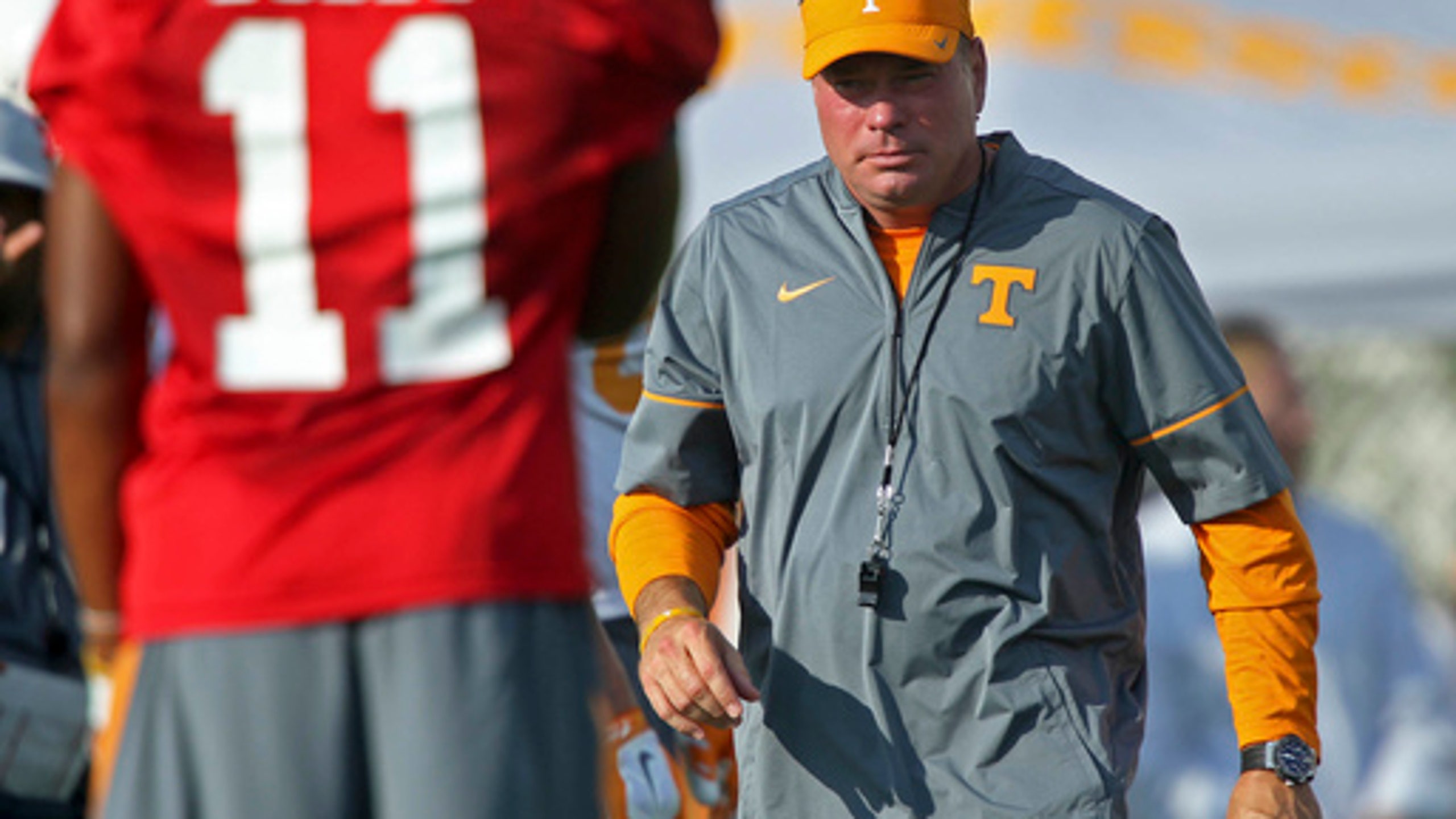 No. 9 Tennessee's veteran roster allows Jones to adapt
BY foxsports • August 27, 2016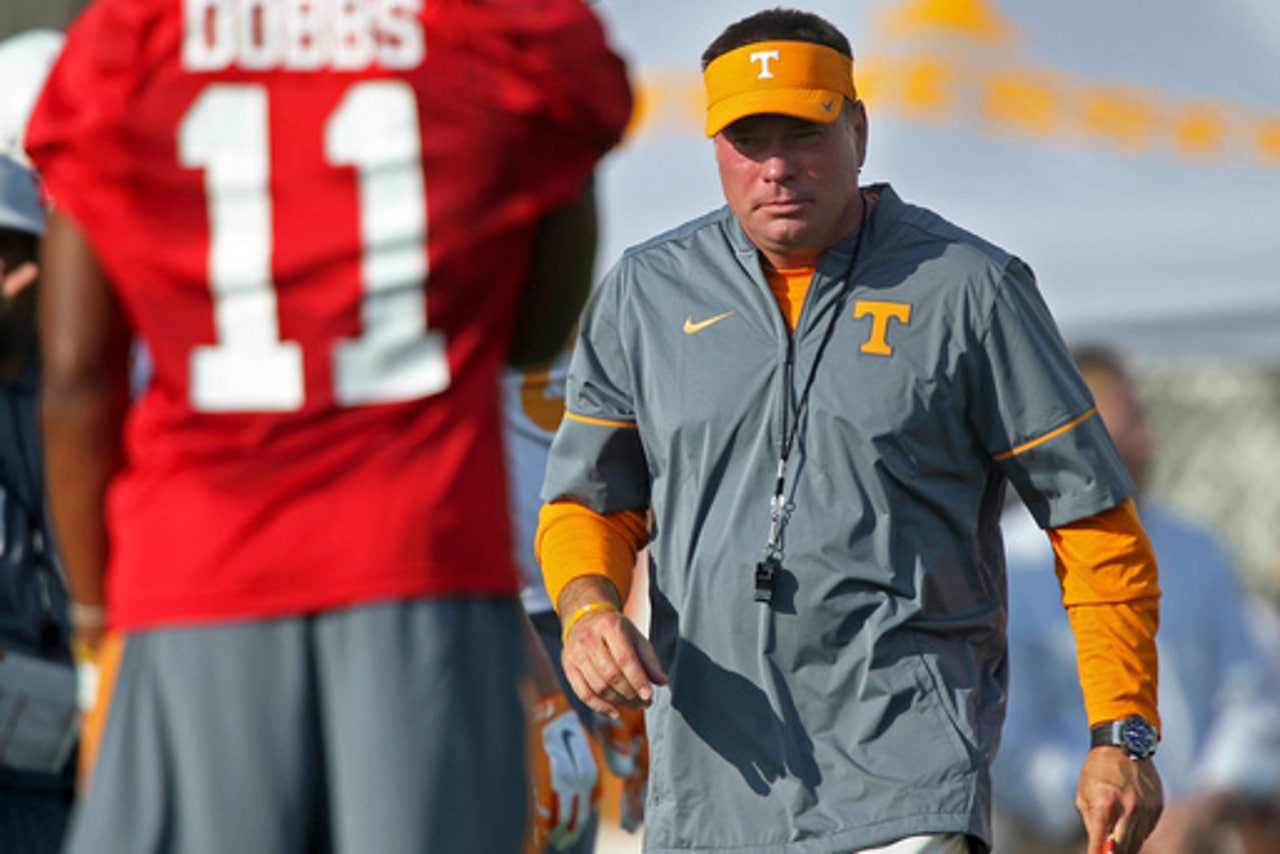 KNOXVILLE, Tenn. (AP) Tennessee coach Butch Jones has a different kind of team this season.
According to some players, that's allowing him to be a different type of coach.
Jones spent the first few years of his Tennessee tenure attempting to restock the talent base and instill a winning culture. He's handled those assignments well enough to give No. 9 Tennessee its highest preseason ranking since 2005 heading into Thursday's opener against Appalachian State.
''I think he's a lot more laid-back,'' senior linebacker Jalen Reeves-Maybin said. ''I don't feel like he's trying to truly build a program anymore. We've kind of set our standards and established who we are, and now we're just trying to mold people into who we are. I think it's made it a lot easier and allowed him to lay back a little bit more and put a lot more faith in the (assistant) coaches as well as the players.''
Jones initially said he hadn't thought much about the ways in which he has adapted his style since his arrival at Tennessee. But he later acknowledged the maturity of this roster and how it has impacted his approach.
''What's helped is I think our coaches and myself know our football team a little more,'' Jones said. ''Growing up as a son of a chief of police, I've been interested in studying human behavior all my life, so I love to get in their mindsets. I love to see what this football team needs, and I take great pride in that.
''But I think you're constantly evolving. If you don't, that's when you stop growing.''
Jones was Tennessee's fourth coach in eight seasons when he took over in 2013. Tennessee went 6-7 in Jones' debut year for its fourth straight losing season. After going 7-6 in 2014, the Vols finished 9-4 last year and closed with a six-game winning streak.
''I think he had to be tough when he first got here,'' said offensive tackle Brett Kendrick, a fourth-year junior. ''We needed to play his style of play, and we didn't have that when he first got here. I feel like we've really adjusted to him, and he's also starting to treat us really good too. He's being more positive with us.''
He has more reason to be positive now.
Jones noted that Tennessee played the most true freshmen in 2014 of any Football Bowl Subdivision program that season. Jones needed to make sure they were as ready as possible for the grind of the Southeastern Conference.
''The hardest thing when you take over a football program is you have to make sure that you lay that standard of expectations day in and day out, and you do not compromise from those standards and expectations,'' Jones said. ''The culture has to be set in place. Sometimes you're going to be a little bit different the first couple of years because you have to make sure there are some things that are non-negotiables in our football program.''
Now that the culture has been established, Tennessee faces the challenge of living up to its status as the nation's No. 9 team and the preseason favorite to win the Southeastern Conference Eastern Division title. The Vols haven't earned an SEC crown since their 1998 national title and haven't won the East since 2007.
Appalachian State coach Scott Satterfield compares Tennessee to the 2015 Clemson team that reached the College Football Playoff championship game.
''They have everything in place and, in my opinion, starting the season, they're ahead of... where Clemson was last year,'' said Satterfield, whose team lost to Clemson 41-10 last September.
Jones responded to Satterfield's remark by saying he's just been ''consumed'' with making sure his team's ready mentally and physically to deal with Appalachian State. At least now he has the type of veteran team that makes that task somewhat easier.
''I trust these guys,'' Jones said. ''I know them. I care about them greatly, and they've also earned my trust. I have great, great confidence in them.''
---
AP college football website: www.collegefootball.ap.org
---