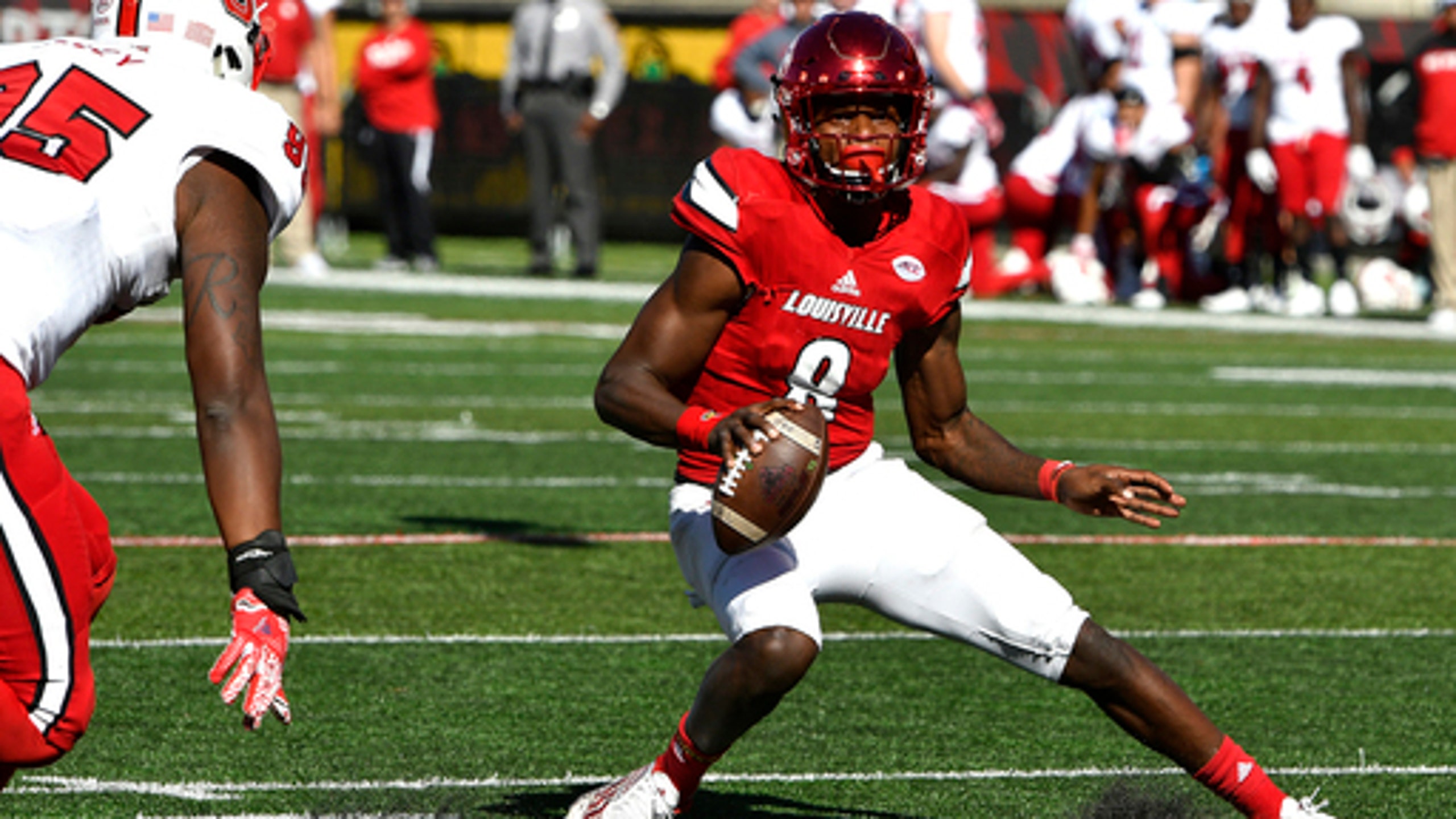 No. 5 Louisville looks to maintain edge against Virginia
BY foxsports • October 24, 2016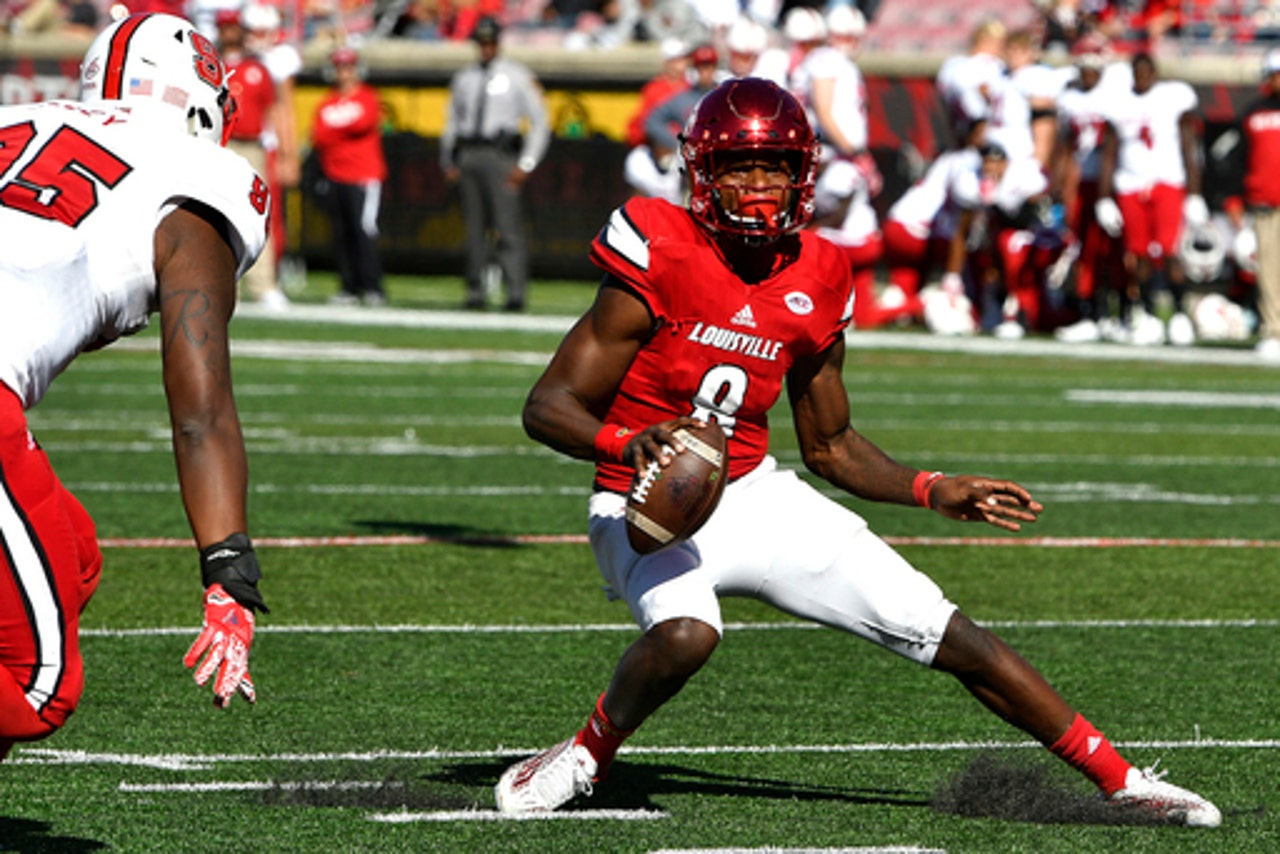 LOUISVILLE, Ky. (AP) Louisville has regained its swagger and the fifth-ranked Cardinals want to keep it.
The Cardinals (6-1, 4-1 ACC) visit Virginia (2-5, 1-2) on Saturday looking to build on their 54-13 rout of North Carolina State that moved Louisville up two spots in the Top 25. Coach Bobby Petrino was pleased with how thorough his team was on offense, defense and special teams - all of which were motivated by talk about how physical the Wolfpack were.
''It was maybe our best performance of the year,'' the coach said Monday.
While Louisville's poll position improved, Petrino shrugged off the idea that lopsided victories might be necessary to grab the playoff committee's attention with the first rankings due out next week. As long as the Cardinals keep winning, the coach believes the rest will fall into place.
Cardinals quarterback Lamar Jackson meanwhile seems to be putting more things into his impressive repertoire.
The Heisman Trophy front-runner has 34 touchdowns after rushing for a 36-yard score and passing for three others with precision that impressed Petrino and his teammates. Jackson's best TD pass might have been his 74-yarder to Jaylen Smith in stride down the middle, though a strong case has been made for his 16-yard scoring pass to Jamari Staples threaded through several defenders.
''I thought it was coming to me at first and I look over and Jamari caught it,'' said tight end Cole Hikutini, who later caught a 3-yard TD pass from Jackson. ''It's ridiculous how accurate he is and how much he's improved his accuracy and his confidence in the past year.''
Blanton Creque restored consistency to the Cardinals' kicking game after setting a single-game school scoring record for a kicker with 18 points, including four field goals between 24 and 37 yards. Louisville's defense had one of its best efforts this season in holding N.C. State to just 250 yards and making three interceptions leading to 17 points. The Wolfpack trailed 44-0 before scoring two third-quarter TDs that seemed to fire up the Cardinals' defense even more.
''We come with a mindset and objective to get goose eggs,'' said linebacker Jonathan Greenard, who grabbed his first career pickoff in the win. ''Toward the end of the game we got sort of complacent, so after they scored those two touchdowns we just had to put the foot on the gas and end it.''
Louisville now prepares for Virginia with hopes of starting quick again and pouring it on, which would be an change from its previous visit to Charlottesville two years ago.
Petrino was just in his third game of his second stint as Cardinals coach then and trying to sort out a muddled quarterback situation. Will Gardner and Reggie Bonnafon both had uneven performances in a 23-21 loss that seems so long ago for many reasons.
Louisville returns more formidable this time with a Heisman-contending QB and playoff aspirations. The Cardinals are favored by 28 points but promise not to look past the Cavaliers, who have lost two in a row under first-year coach Bronco Mendenhall.
''We've just got to come back, work hard and challenge their maturity,'' Petrino said. ''I think our guys are hungry; we just need to stay hungry.''
---
Online:
The AP's college football page: http://collegfootball.ap.org
---