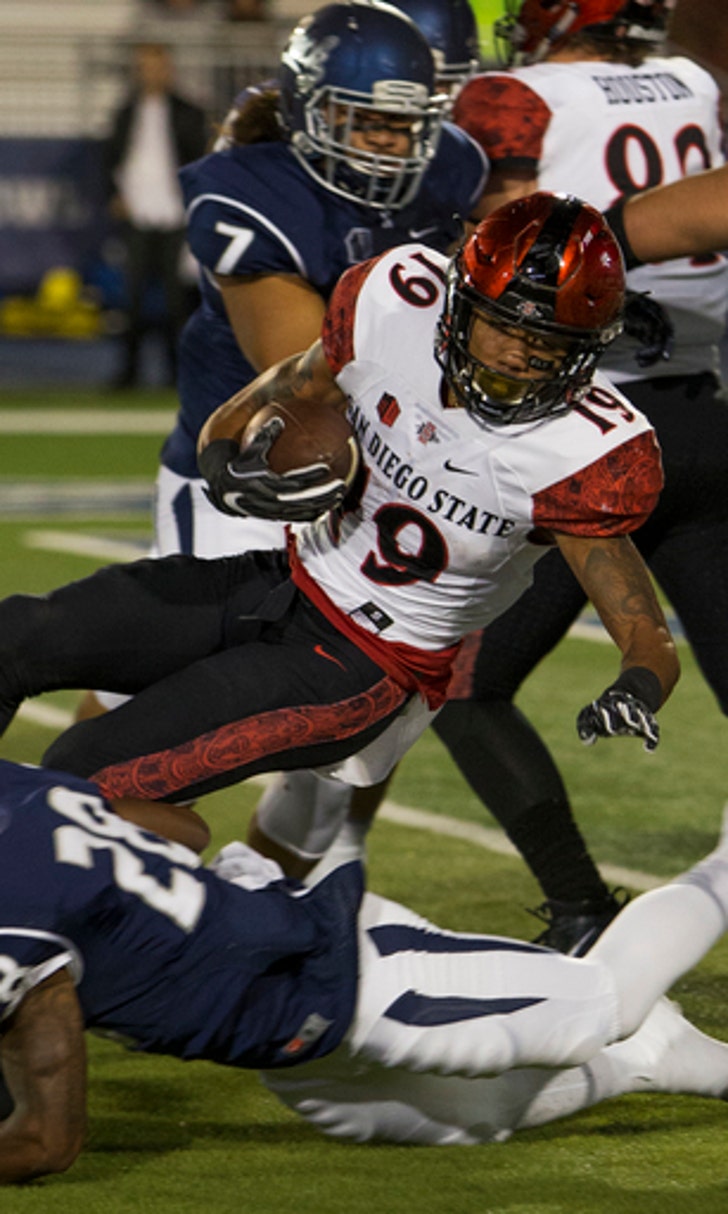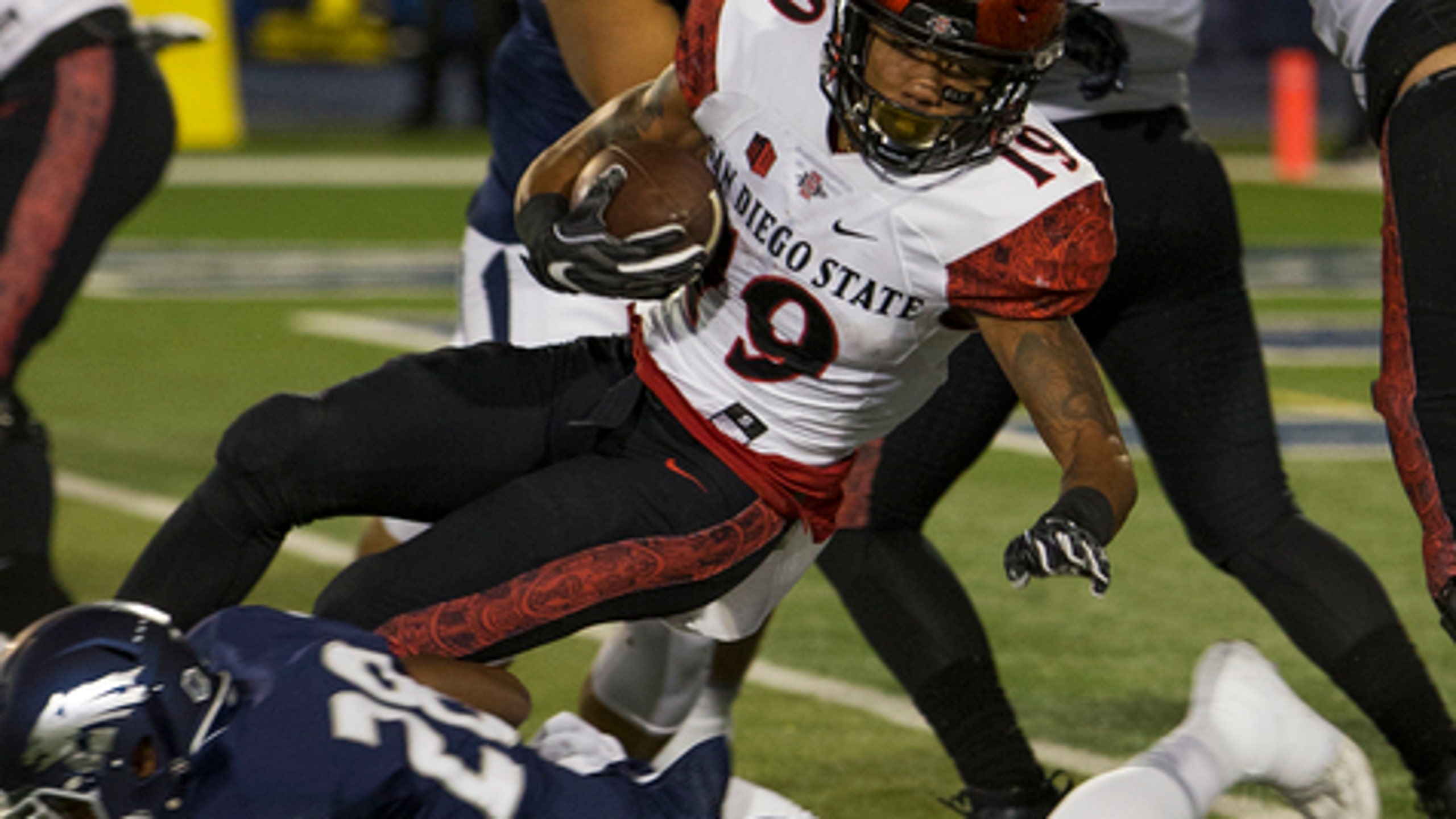 No. 24 Aztecs face Wyoming team pushing for title shot
BY foxsports • November 18, 2016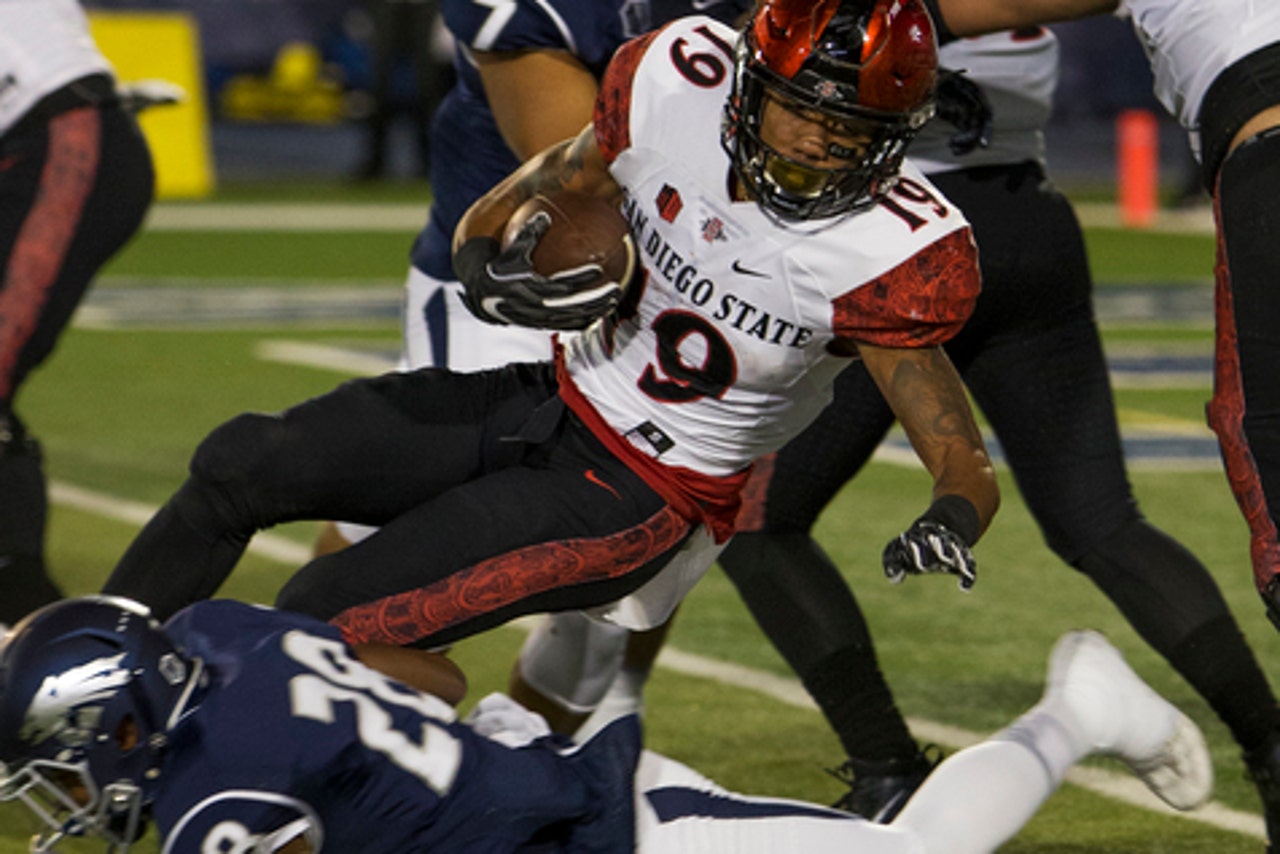 San Diego State returned to the Top 25 this week after winning its sixth consecutive game. While the recognition is deserved, it may not be welcomed as much because the No. 24 Aztecs have not won a game in the last 39 years when ranked.
Since 1977, San Diego State is 0-3 in games played when the Aztecs are in the Top 25.
Earlier this season, the Aztecs were ranked No. 19 - only to lose the following week 42-24 to South Alabama on Oct. 1. They were ranked in weeks four and five but had a bye week before their loss to South Alabama.
Aztecs coach Rocky Long wants his team to keep things in perspective.
''I'm sure they're happy that we are back in the Top 25, even though I told them that it doesn't matter until the end of the season,'' he said. ''So our motivation is that we want to win the rest of the games because there's a lot of good things that can happen after the season if we can win them all. We might get to play in a New Year's Day bowl game; we'd be the conference champions. There are incentives out there, but the real incentive is they get to play another football game.''
San Diego State (9-1, 6-0 Mountain West) plays at upstart Wyoming (7-3, 5-1) on Saturday.
The Cowboys are vastly improved from a year ago, when they won just two games. Wyoming is tied for first place with Boise State and New Mexico in the conference's Mountain Division.
''We're right in middle of this hunt, we need to recognize that, but nonetheless it's going to take a really good performance to beat this football team,'' Wyoming coach Craig Bohl said.
The Cowboys are coming off a 69-66 triple-overtime loss at UNLV last week but Wyoming has knocked off one Top 25 team this season, beating Boise State at Laramie on Oct. 29.
Some things to watch for in Saturday's game:
LIKE TO RUN: Saturday's game features two of the top running backs in the country.
San Diego State's Donnel Pumphrey is No. 1 in the nation in total rushing yards with 1,779 despite not playing in the fourth quarter in three of the past four games.
Wyoming back Brian Hill is third in the nation with 1,417 yards.
WILL DEFENSE PREVAIL: The Cowboys are the No. 1 ranked scoring offense in the Mountain West, averaging 38.9 points a game, but the Aztecs have the top scoring defense in the conference and are No. 7 in the nation, allowing 15.2 points a game.
OPPORTUNITY KNOCKS: Bohl said his players recognize that a game against a team like San Diego State is a great opportunity.
A win for the Cowboys will go a long way toward helping them claim the Mountain Division and getting to the conference championship game on Dec. 6. San Diego State has already won its division and has a spot in the conference championship.
''I know this: when you step out on that field come Saturday you better have your chin gear strapped on because it's going to be a knockdown, drag out fight out there,'' Bohl said.
---
More AP college football at www.collegefootball.ap.org and https://twitter.com/AP-Top25
---