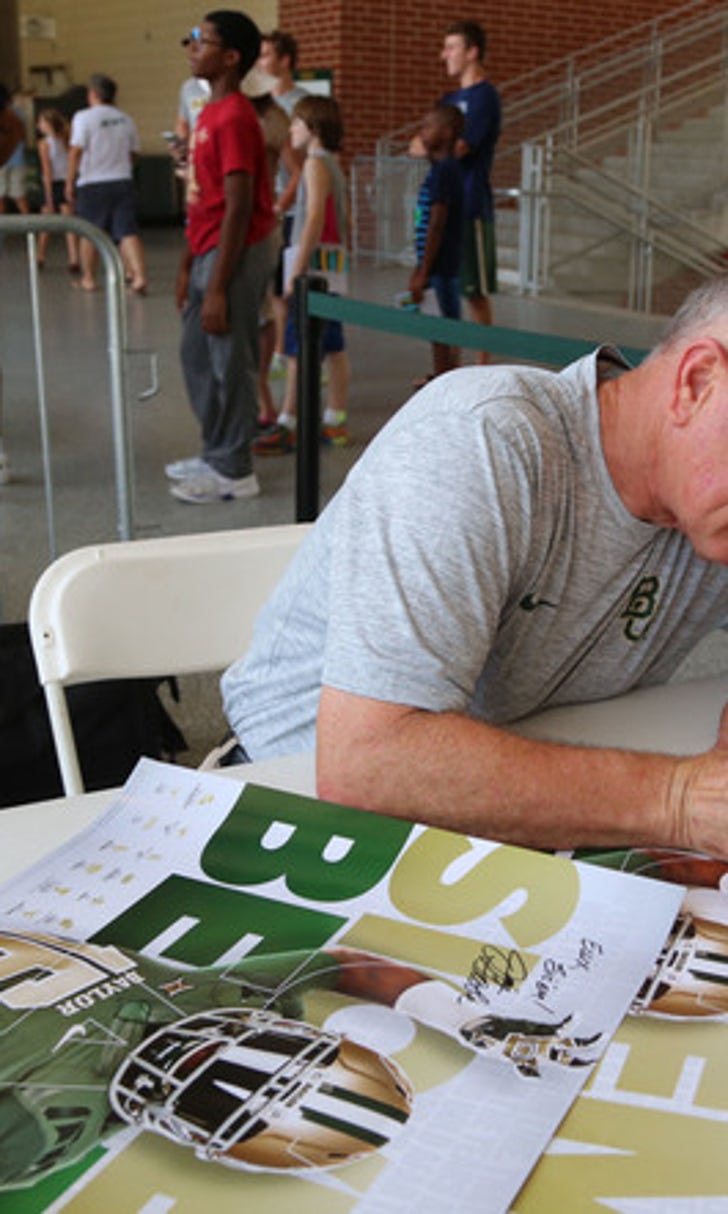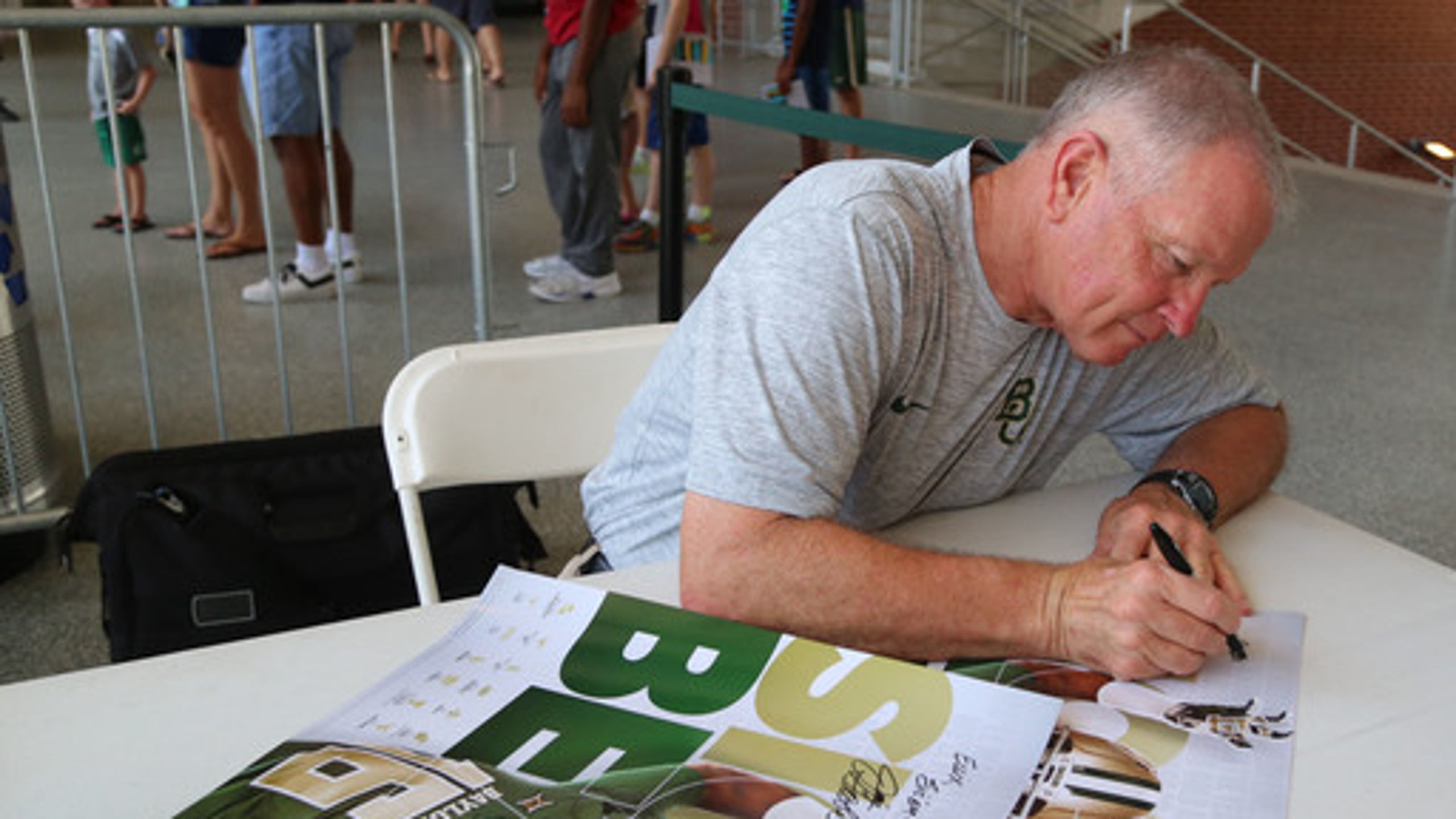 No. 23 Baylor in 'more light-hearted' mode in week of opener
BY foxsports • August 29, 2016
WACO, Texas (AP) Jim Grobe enjoys all the things that go with coaching, that until now he hasn't really been able to do as Baylor's acting head coach.
This has been far from the typical buildup to a season for the 64-year-old veteran coach who only three months ago took over when two-time Big 12 champion coach Art Briles was suddenly dismissed.
''We've spent a lot of time talking about things that have to be talked about, no question. We had to deal with a lot of serious issues,'' Grobe said Monday. ''But now it's kind of more light-hearted because we're getting ready to play a game. And so it's fun.''
Briles was quickly removed, and the school's president and athletic director later left as well, following the May release of a report alleging that the university mishandled complaints of sexual assault, including some against football players.
After winning 50 games the past five seasons, the 23rd-ranked Bears get a fresh start Friday night in their season opener at home against Northwestern State.
''I've been waiting on it all summer,'' junior linebacker Taylor Young said. ''When it's time to play everybody is excited about it. We want to win every minute, every day. That's the mindset right now.''
Grobe, who won an ACC title with Wake Forest 10 years ago, was in semiretirement and out of coaching for two seasons when he got a call to help Baylor through a trying time.
From his first days on the Waco campus, Grobe said players would be held accountable for any off-field issues. He also promised that university officials would be involved in more serious cases, and that no longer would the football coaches and staff solely handle discipline in such instances.
On Monday, Grobe said he was waiting for university officials to make their ruling on any discipline for sophomore receiver Ishmael Zamora before deciding what to do from a football perspective. The coach had hoped for a resolution last week.
Zamora was cited by Waco police for a misdemeanor charge after a video surfaced of him beating his dog with a belt this summer.
''I think we were criticized in the past for not having a process, and now we're following that process,'' Grobe said. ''It's important that we strive to understand that we're dealing with a young person here, and it's critical that we're fair and reasonable in our decision.''
While Zamora is listed as a starter on the initial depth chart released Monday, Grobe said the receiver wouldn't play Friday night if there isn't a decision from the university by then.
Grobe said the depth chart was put together last week based on how the kids have performed this summer, and not with any thoughts of potential discipline.
Junior safety Chance Waz, a returning starter, wasn't on the two-deep chart. When asked about Waz, Grobe said only that he wouldn't play the first two games because of a discipline issue with the university.
After taking the job, Grobe kept all of Briles' assistant coaches in an effort to keep things as consistent as possible on the field for the players. He was given the authority to make any necessary changes, but said he is glad he kept intact a group of coaches he called really good teachers who care for the players.
''This has been a very unusual situation obviously and especially for me in that in the past I had more input. ... I've had to rely on our coaching staff quite a bit as far as the Xs and Os are concerned, and I've relied on them primarily to kind of stack the guys up first-, second- and third-team,'' Grobe said. ''As we go forward I think I may be more involved, but I really couldn't do that until we start playing games and I see how the kids perform and how things go in competition.''
---