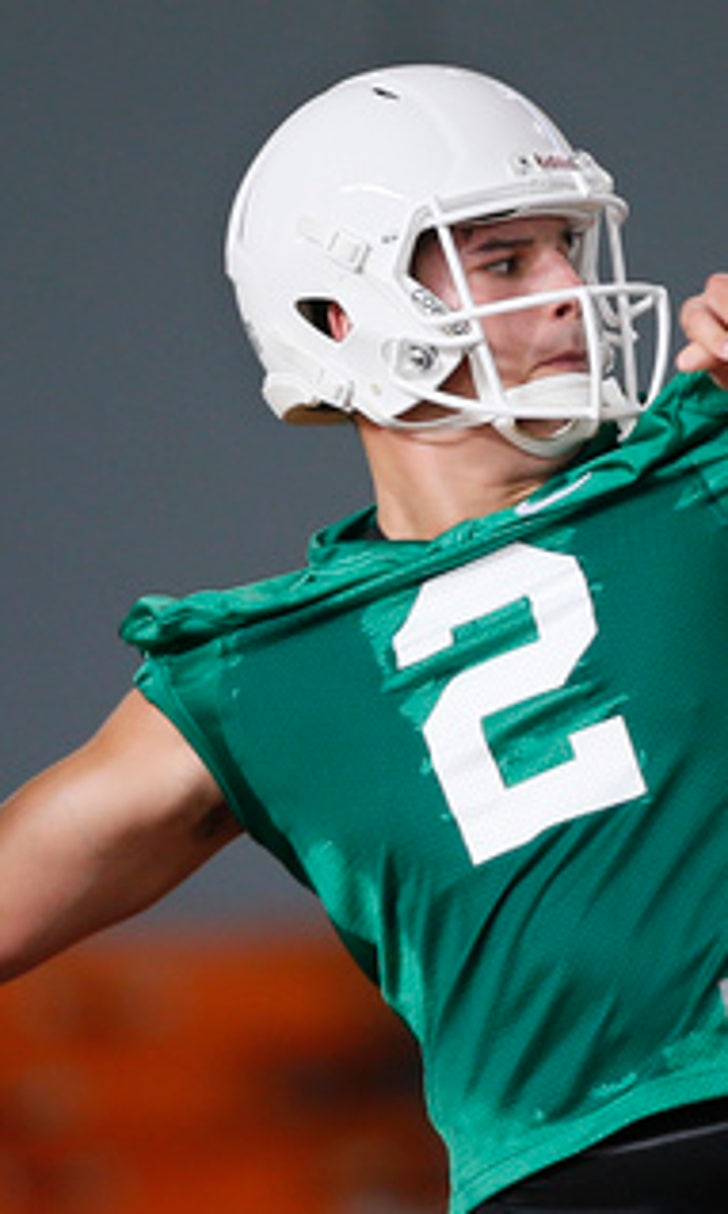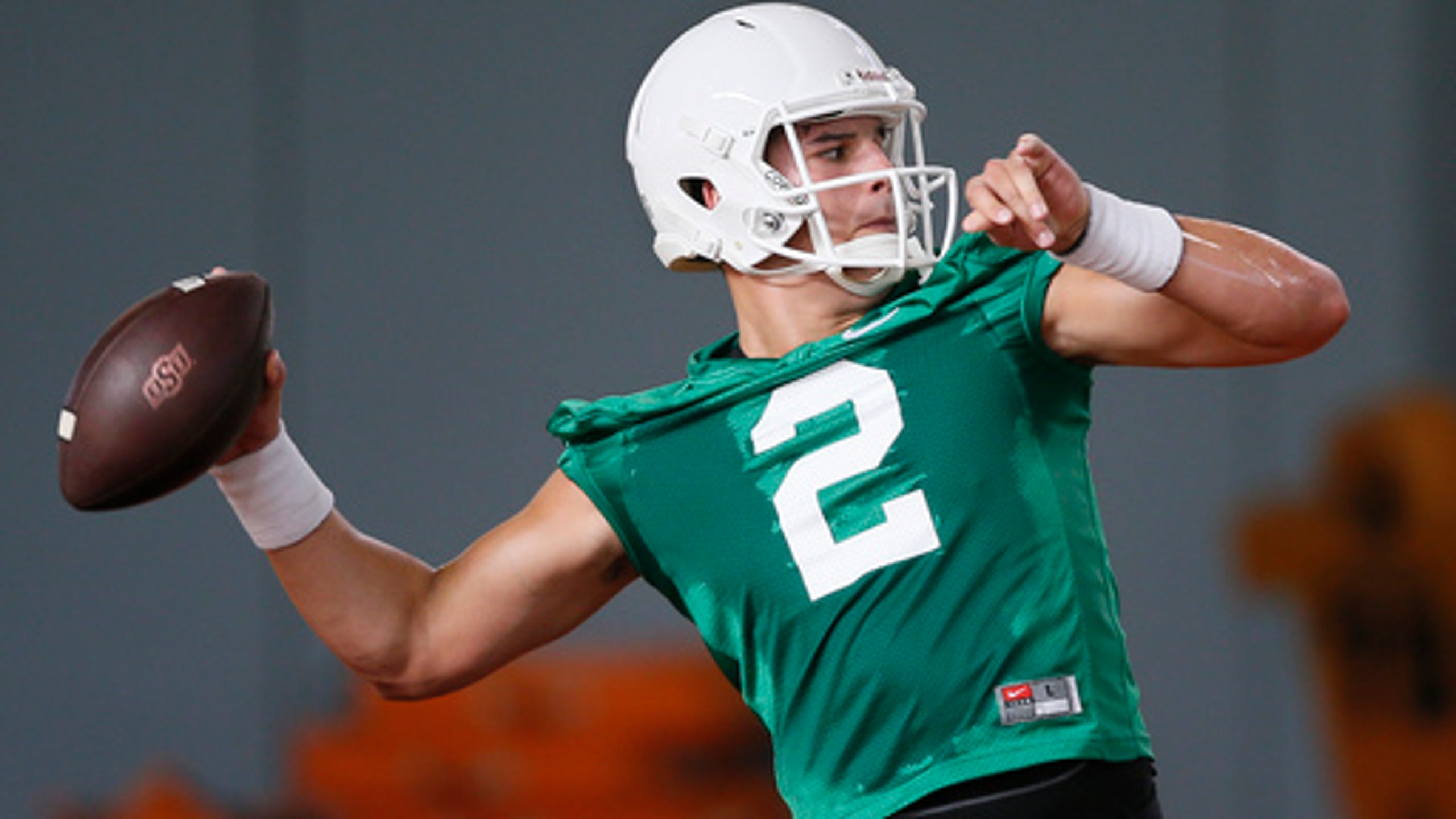 No. 21 Oklahoma State looks to start strong again
BY foxsports • September 2, 2016
STILLWATER, Okla. (AP) Oklahoma State's strong performance last season and the return of 18 starters have earned the Cowboys a better starting position this year.
Last season, the Cowboys opened the season unranked before Mason Rudolph's powerful arm led them to 10 straight wins and a No. 4 spot in the AP poll. The Cowboys lost their final three games last season, including the Sugar Bowl. Still, they left an impression, and Rudolph is back to lead a team that opens at No. 21.
Oklahoma State coach Mike Gundy understands the importance of that ranking and the perception that goes with it heading into Saturday's opener against Southeastern Louisiana.
''Being ranked is good, in national perspective,'' Gundy said. ''When they slide it (the school name) along the bottom of the screen, you're getting free marketing for the university, for your team when the rankings go up and millions of viewers see it. But in the end, you have to still play the games, and that all is going to take care of itself as the season progresses.''
The Cowboys will need to take care of Southeastern Louisiana, an FCS program that went 4-7 last year, in convincing fashion. Even the appearance of a slip could cost them dearly, and there's no major power on the non-conference slate to provide a potential boost. Next week's opponent, Central Michigan, isn't receiving votes in the Top 25 and Pittsburgh, the following opponent, received 15 votes in the preseason poll.
Here are some things to watch Saturday:
BARRY J. SANDERS
The son of 1988 Heisman winner Barry Sanders isn't as explosive as his dad was, but he's still dangerous. The graduate transfer from Stanford is listed as Oklahoma State's No. 1 kickoff return man, but others will get chances.
REPLACING ATEMAN
Oklahoma State receiver Marcell Ateman had surgery in July to repair a broken bone in his foot, and Gundy said he isn't sure when he'll return. Ateman caught 45 passes for 766 yards and five touchdowns last season.
''I don't know that we ever feel good about losing a player the caliber that Ateman should be for our team, but that's one of those areas we talk about,'' Gundy said. ''We control what we can control. We certainly can't do anything about it, so we move the next guy in.''
Chris Lacy, who has 12 career receptions, is listed as a starter in Ateman's place. Established veterans James Washington and Jhajuan Seales are the other starters.
OPTION FOOTBALL
In the old days, defending the option was no big deal for a Big 12 team - they did it all the time. Now, few teams run it the way Southeastern Louisiana likely will. New offensive coordinator Matt Barrett comes from Georgia Southern, which was known for various forms of the offense. Though Barrett was the receivers coach at Georgia Southern, Oklahoma State is preparing for some old-school, triple-option football.
''To have that opponent the first game is great for us,'' Oklahoma State defensive coordinator Glenn Spencer said. ''I'd hate to have had something like this in the middle of the season, so that's been an advantage, and we need all the extra time we can get.''
RB BY COMMITTEE
At least five running backs should get action for Oklahoma State: Chris Carson, Rennie Childs, Sanders, Jeff Carr and freshman Justice Hill.
''It's going to be interesting to see who emerges out of that,'' Oklahoma State offensive coordinator Mike Yurcich said. ''Kind of tailback by committee to start, then see who has the hot hand and go from there.''
MINI-MULLET
There was a little extra hair laying on Gundy's neck during his most recent media session.
''I feel like if we get on a winning streak we can talk him into growing it out,'' linebacker Chad Whitener said.
---
Follow Cliff Brunt on Twitter: www.twitter.com/CliffBruntAP .
---