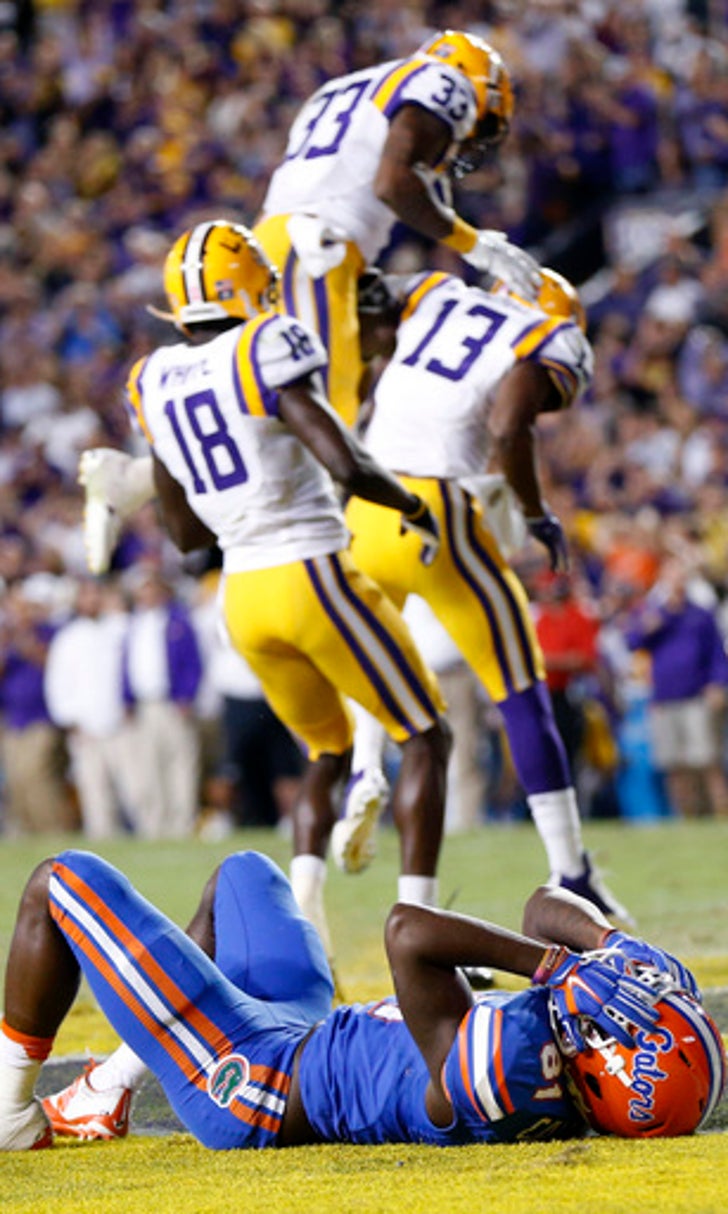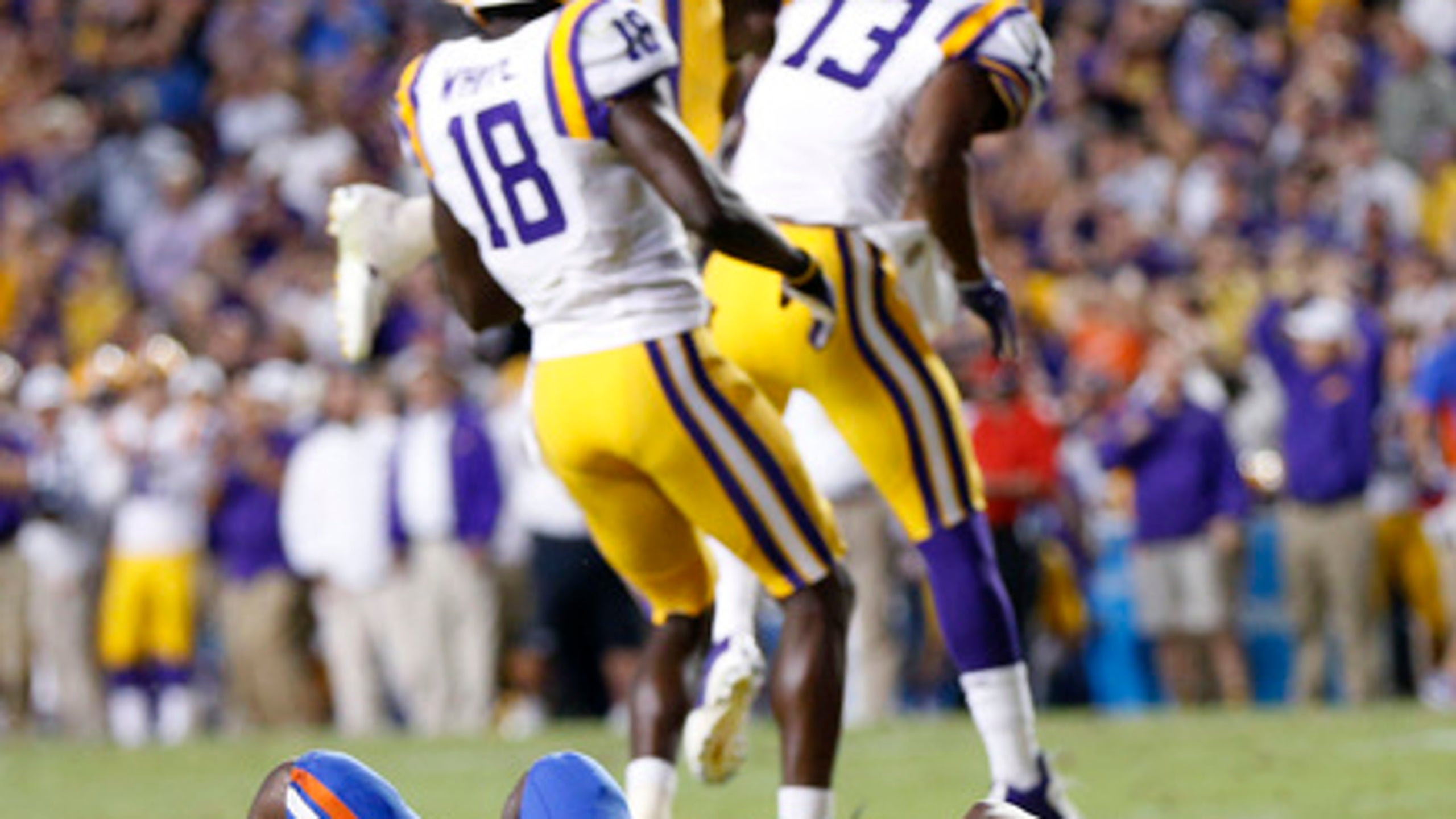 No. 21 Florida aims for division crown at No. 16 LSU
BY foxsports • November 18, 2016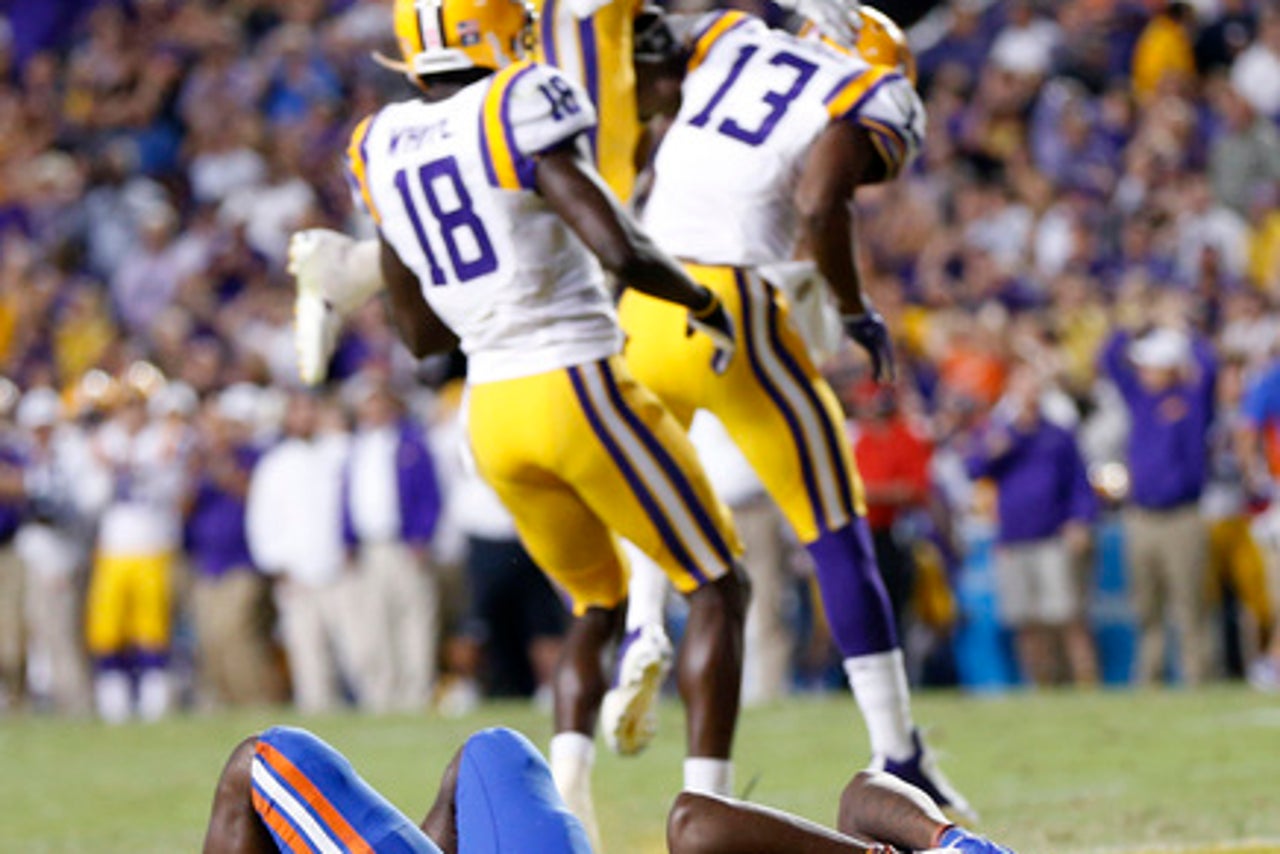 BATON ROUGE, La. (AP) Historical rivals LSU and Florida are finally ready to line up - and still with a lot on the line - albeit in a different place and some six weeks after they were supposed to meet before Hurricane Matthew blew ashore in early October.
Whether either team's offense shows up is another matter. The No. 16 Tigers and 21st-ranked Gators field two of the more suffocating defenses in the Southeastern Conference.
''Their defense is one of the best in the country,'' LSU coach Ed Orgeron said of the Gators, calling Florida's Jeff Collins a ''dynamic defensive coordinator.''
''They pressure the quarterback, and they have a lot of speed,'' Orgeron said.
Florida (7-2, 5-2 SEC), which can win the SEC East Division with a victory on Saturday, enters the game leading the league in pass defense, allowing 155.1 yards per game, and ranks second in total defense (266.8 yards allowed per game). In question, however, is whether the unit has the depth to hold up in Death Valley with at least four defensive starters expected to miss the game with injuries .
LSU (6-3, 4-2), which could get a Sugar Bowl bid by winning its last two games, has allowed just 10 touchdowns all season, fewest in the nation, and never more than two TDs in a single game.
Only two weeks ago, the Tigers allowed just 10 points to a No. 1 Alabama squad which has averaged 44.7 points in its nine other games.
When asked this week if he was eager to prove which team has the best defense, LSU defensive end Arden Key answered, ''I feel like we've already proved it.''
Both teams call themselves ''DBU,'' because of the NFL prospects they have annually in their respective defensive backfields. Florida's 12 interceptions - including four by Jalen Tabor - are tied for second in the SEC, while LSU has nine interceptions, including two each by Tre'Davious White and Donte Jackson.
And both defenses bring heat on QBs. Florida has racked up 27 sacks and LSU 24.
LSU's Key, who has nine sacks, has a chance to threaten Tigers' single-season record of 12.
''I'm going to try to get that in the Florida game,'' Key said.
---
Some other things to watch when Florida visits LSU:
QB REUNION: The strength of both defenses makes this game look perilous for both quarterbacks, who began the season as backups. LSU's Danny Etling and Florida's Austin Appleby are former teammates at Purdue who transferred after losing starting jobs with the Boilermakers. A combination of circumstances and their own growth have allowed them to re-emerge. ''I want to know who's evaluating those quarterbacks at Purdue,'' Orgeron said. ''I want to give them a call.''
CHANGE OF VENUE: This game was supposed to be played Oct. 8 in The Swamp, where Florida is 5-0 this season. After much handwringing , the game was moved to LSU, which refused to give up its previously scheduled Nov. 19 home date, but agreed to buy out its originally schedule opponent, South Alabama. Florida will host LSU the next two years.
ROAD WOES: Still looking for a signature road win, Florida coach McElwain is prepared for the worst in Baton Rouge. ''I don't know how they could call my mother names,'' McElwain said. ''My mother is 95 years old. She's awesome. She's one of the most loving, caring people in the world. And they're going to say everything they can about my mother. That's what it's all about. It will be fun.'' The Gators haven't had much fun on the road, losing every tough test away from home in McElwain's two-year tenure. They lost at LSU last year and at Tennessee and at Arkansas this season.
RUSHING TANDEM: if Florida manages to contain LSU star running back Leonard Fournette, they still have to contend with Derrius Guice. Last week, Guice became the second LSU rusher to surpass 250 yards in a game this season, with 252 at Arkansas . Earlier this season, Fournette set LSU's single-game record with 284 yards against Mississippi .
PAIRING DOWN: The Gators opened the season with a four-player rotation at running back. It's basically become a one-man show lately. Jordan Scarlett ran 20 times for a career-high 134 yards against South Carolina last week , clearly moving in front of true freshman Lamical Perine, fumble-prone Mark Thompson and disgruntled backup Jordan Cronkrite. Scarlett has led the team in carries for six consecutive games.
---
More AP college football: www.collegefootball.ap.org
---
AP Sports Writer Mark Long in Gainesville, Florida, contributed to this report.
---