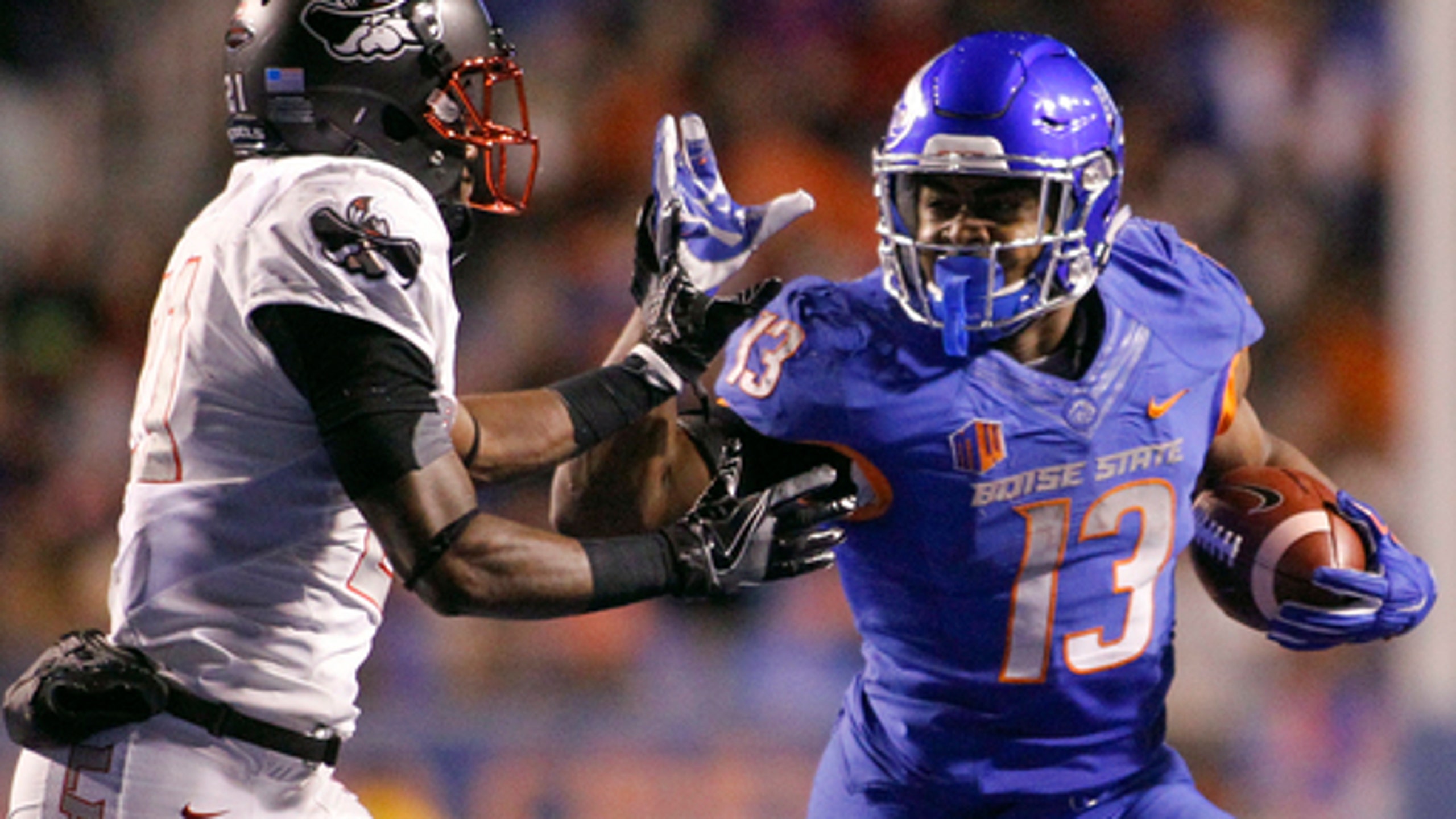 No. 20 Boise State needs help to capture division title
BY foxsports • November 25, 2016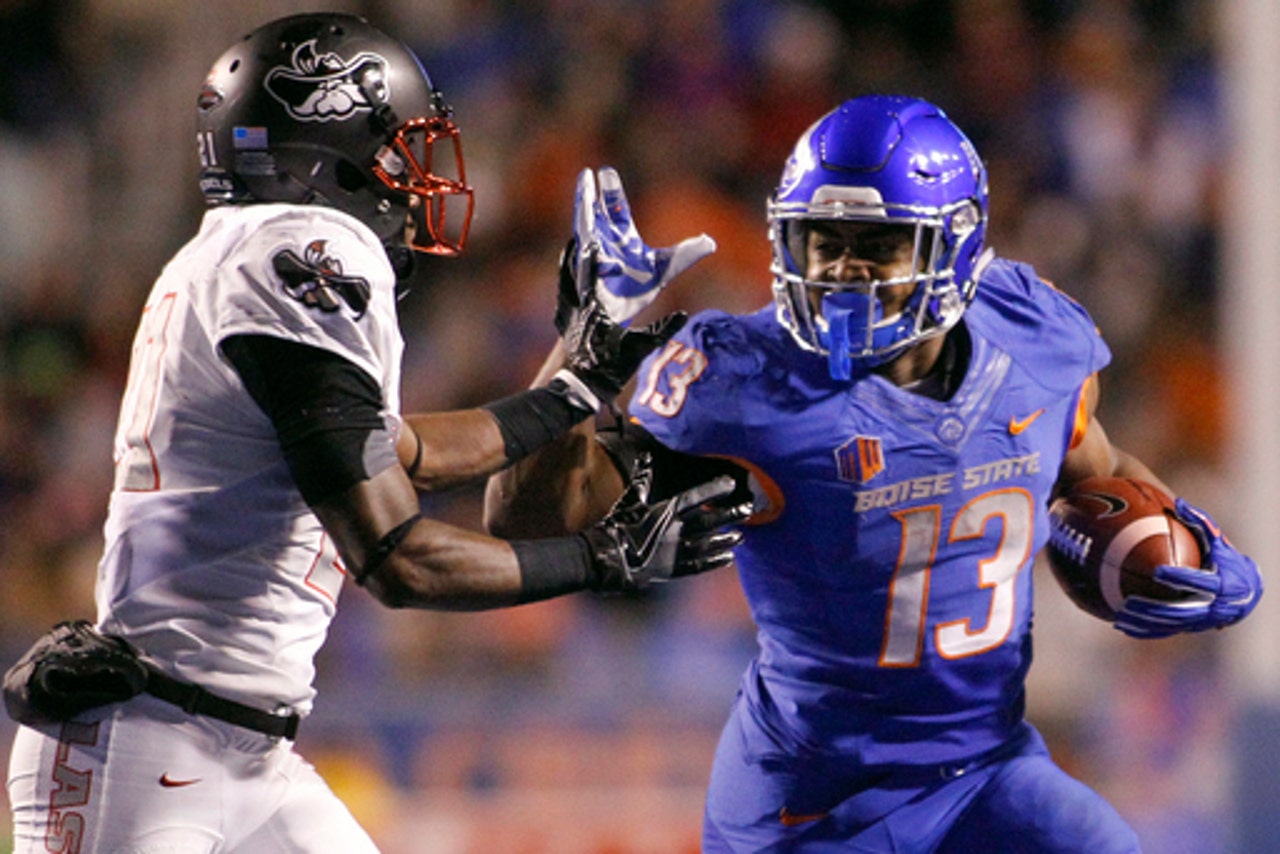 AIR FORCE ACADEMY, Colo. (AP) Boise State's path to reaching the Mountain West title game boils down to this: Beat Air Force, root for New Mexico.
''All we can control is playing Air Force,'' Broncos coach Bryan Harsin said.
That's enough of a handful right there, considering No. 20 Boise State (10-1, 6-1 MW, No. 19 CFP) has dropped two straight to the Falcons (8-3, 4-3) and their tricky triple-option offense heading into Friday's game.
Should that happen, the Broncos need to hope the Lobos can upset Mountain Division-leading Wyoming on Saturday.
''It's not about what anybody else is doing. It's really about us,'' Harsin said during his news conference. ''We've got a lot to prepare for this week.''
Recently, the Falcons have given the Broncos fits. Boise State doesn't lose often and rarely to the same team two years in a row. Rarer still, to the same team three straight seasons. Air Force would join Idaho (1982-93) and Nevada (1996-98) as the only teams in Boise State's rich history to beat the Broncos in at least three straight years, according to the school.
That's why the Broncos have been eyeing this game all season.
''We knew we finished with Air Force, knew it was a team we wanted to go play,'' Harsin said. ''We get to take action, control what we can control.''
Air Force coach Troy Calhoun believes this version of Boise State is one of the top teams the Falcons have faced in a while, ranking up there with the 2010 Texas Christian squad led by Andy Dalton, the 2008 Utah team and last year's Michigan State squad.
''This group has every bit of the same makeup,'' Calhoun said. ''This is a team that's one of the 10 best teams in college football.''
Especially with Jeremy McNichols in the backfield. The explosive junior has rushed for 1,575 yards this season and 22 TDs. He's also caught 32 passes for 450 yards and four scores.
''Quite frankly, he's one of the guys who should be the four or five contenders for the Heisman Trophy,'' Calhoun said.
Harsin seconds that opinion of McNichols, who largely flies under the radar on the national scene.
''How is this guy not in the conversation with everybody else?'' Harsin lamented. ''I don't know what else from an offensive standpoint a guy can do to not have his name thrown in there with all these other backs.
''To boot, he's on a pretty good football team, too, that has a pretty good record right now.''
Here are things to know heading into the regular season finale:
STOPPING THE OPTION: The Broncos will try to slow down that Air Force run game without junior linebacker Joe Martarano, who's sidelined with a broken leg. That means more responsibilities for linebackers Darren Lee and Blake Whitlock as they try to neutralize an offense that rolled up 607 total yards in a 37-30 win last season.
TAKING OFFENSE: A little Mountain West trivia - the trio of quarterback Brett Rypien, wide receiver Thomas Sperbeck and McNichols are the first from the same team in conference history to turn in consecutive seasons of 3,000 yards passing, 1,000 yards receiving and 1,000 yards rushing, respectively.
SENIOR DAY: Calhoun said it seemed like such a short time ago that he was having dinner at the home of Roland Ladipo, trying to recruit him to Air Force. Or chatting on the couch with Weston Steelhammer. They are part of 32 seniors playing their final game at Falcon Stadium.
''It's a strong group - the way they approach the practice field, the weight room, meetings,'' Calhoun said.
STEELHAMMER VS. MCNICHOLS: McNichols was the league's offensive player of the week after rushing for 206 yards and four TDs against UNLV. Steelhammer earned defensive player of the week honors after leading the team with 10 tackles and picking off two passes in a win at San Jose State.
SCORING MACHINES: Air Force and Boise State have gone a combined 545 games without being shutout. The last time the Falcons were blanked was Dec. 31, 1992, in a 13-0 loss to Mississippi. For the Broncos, it was Sept. 27, 1997, in a 58-0 loss to Washington State.
---
More AP college football: www.collegefootball.ap.org and http://twitter.com/AP-Top25
---