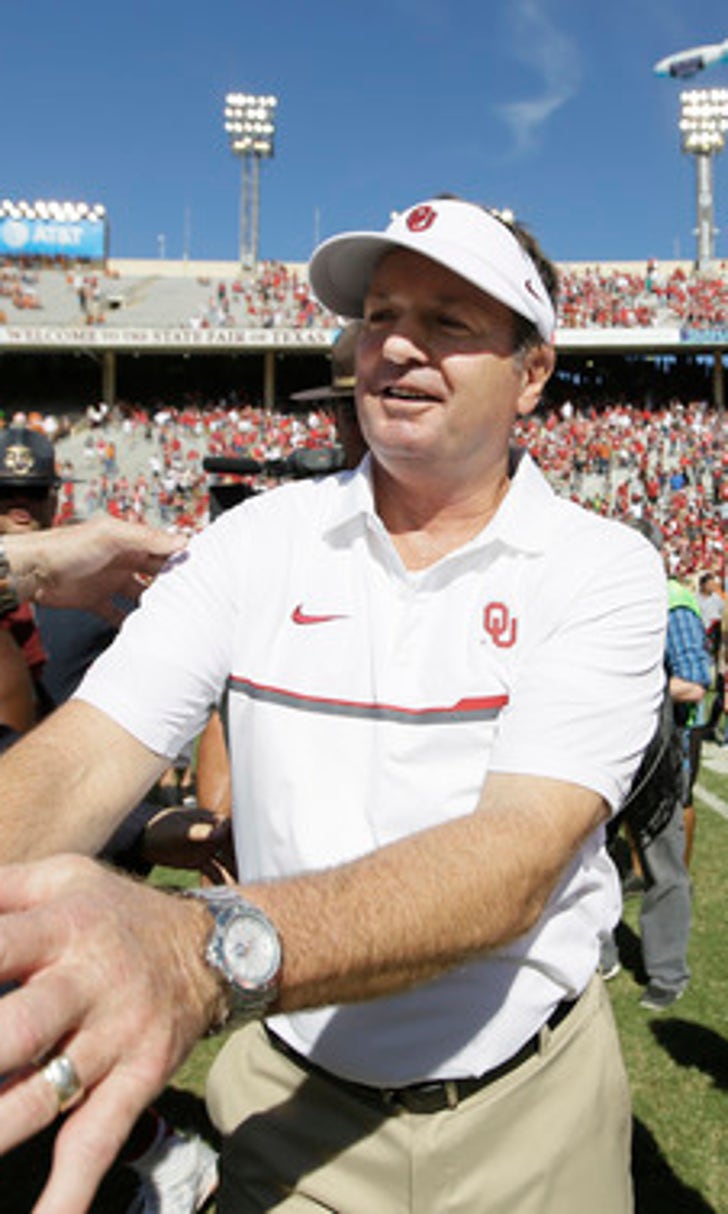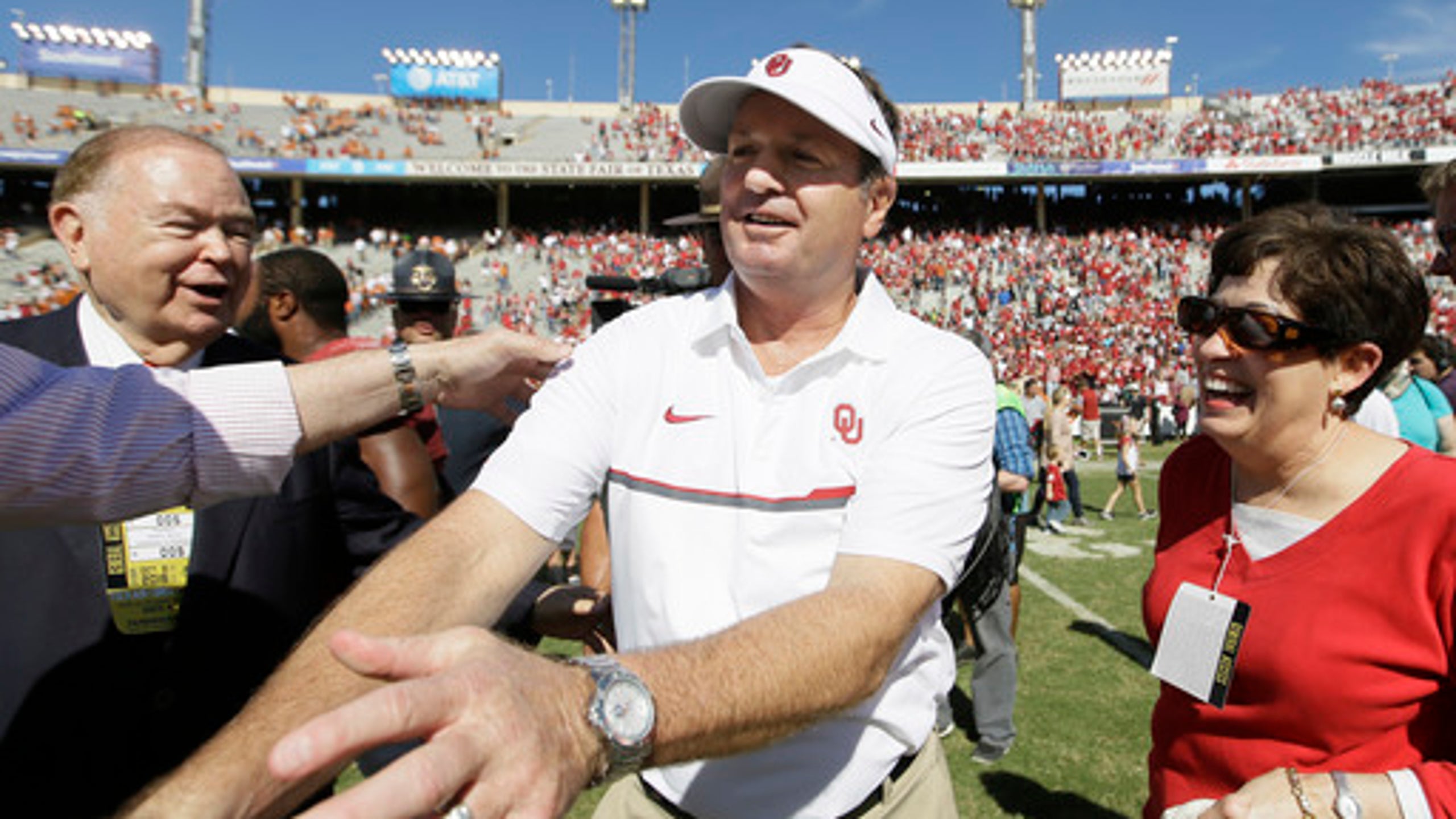 No. 19 Oklahoma recovers from rough start, takes Big 12 lead
BY foxsports • October 11, 2016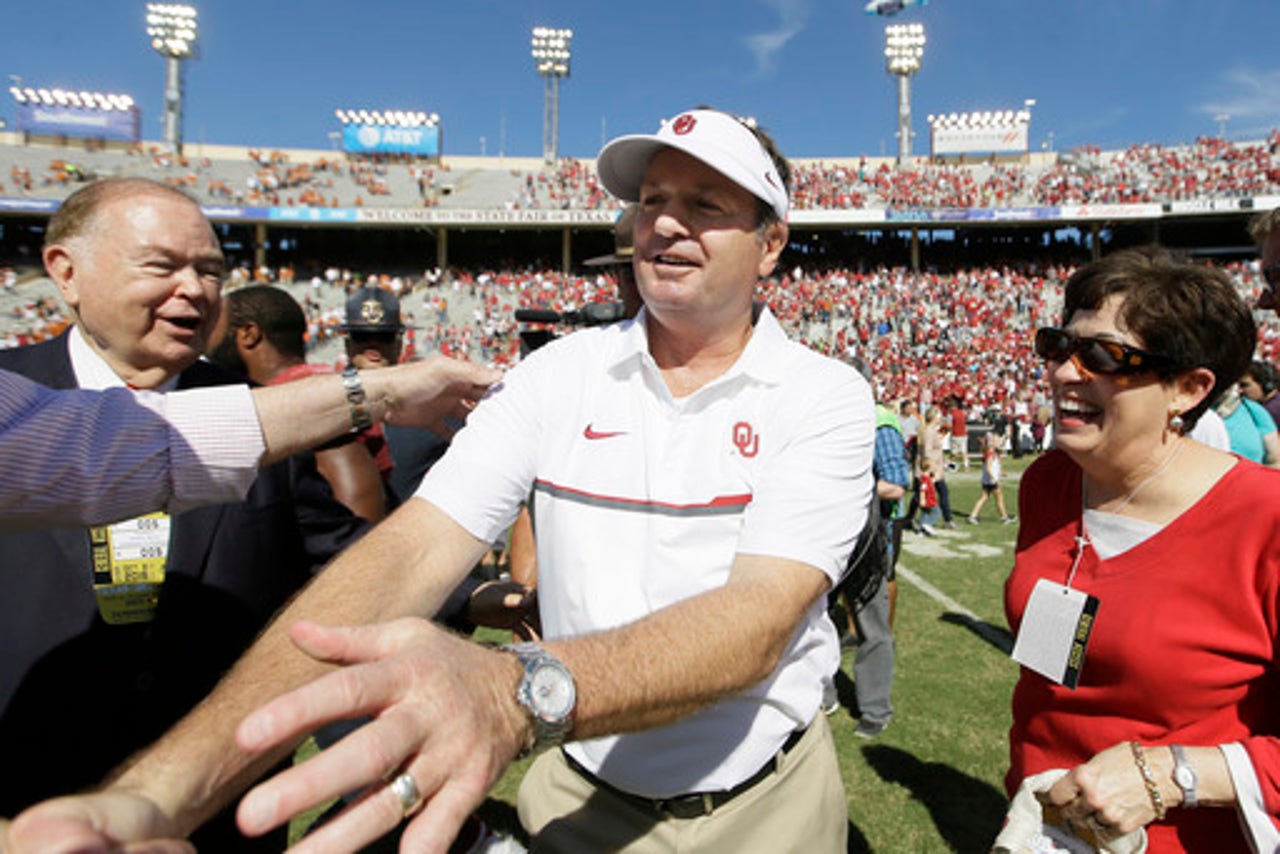 NORMAN, Okla. (AP) A few weeks ago, things looked bleak for Oklahoma and coach Bob Stoops.
The Sooners lost early games to Houston and Ohio State, and fans and some boosters were getting restless as the team tumbled out of the Top 25.
Things still aren't perfect, but Oklahoma bounced back with wins over TCU and Texas that put the 19th-ranked Sooners in great position early in the Big 12 season. Oklahoma (3-2, 2-0) is tied with Baylor for first place heading into Saturday's home game against Kansas State.
Stoops said Monday that there's plenty of work to do.
''We're still too inconsistent,'' he said. ''I think we're showing more and more signs of playing like we're capable, but I think there's more there. We've got to keep pushing to be better.''
The Sooners say there's no chance they'll overlook the Wildcats (3-2, 1-1), who are coming off a win over Texas Tech.
''It's the next game on our schedule, and all we can do is basically prepare like we prepared for Texas and everybody else that we have played,'' Oklahoma safety Steven Parker said. ''It's going to be on us. I don't think that we're going to take Kansas State lightly at all because they're not a bad team. They're a good football program, especially from Bill Snyder coaching those guys up. We're definitely going to have to be ready and have our hats on.''
The key differences between Oklahoma's play in the losses and the victories over TCU and Texas are receiver Dede Westbrook's emergence as a star and Samaje Perine's production in the running game.
Westbrook's chemistry with quarterback Baker Mayfield is at an all-time high. Westbrook had 17 catches for 154 yards with no touchdowns the first three games. He has 17 catches for 390 yards and five touchdowns the past two games.
Westbrook had been dealing with a hamstring pull that slowed him down early in the season, but he's fine now. He had 10 catches for an Oklahoma record 232 yards and three touchdowns against Texas and was named the Big 12 Offensive Player of the Week.
''I don't know what the clock says, but he is as fast as he needs to be,'' Stoops said. ''He has great speed. He's really hard to overthrow for that reason. He's finally back to where he's feeling 100 percent and it's obvious. He can turn short ones into big ones and he can get behind people as well. And he's really a sharp route runner, too.''
Westbrook finally has become comfortable replacing Sterling Shepard as Mayfield's main target.
''I have a different role on the team now,'' Westbrook said. ''Just pretty much rise to the occasion, and make plays whenever they ask me to.''
Perine started the season slowly but now is the No. 2 rusher in the Big 12. He had just 149 yards in the first three games this season, then broke out with 98 yards and two touchdowns against TCU and followed with 214 yards on a career-high 35 carries and another two touchdowns against Texas.
Stoops said Perine is working back from an ankle issue and getting close to his normal level of play.
''He's physical, of course, and powerful, but you have to appreciate he's coming back to form now after that ankle - just how he can sidestep people at that size, at 235 pounds,'' Stoops said. ''The other day, he carried the ball 35 times and did not have one lost yardage play. That's hard to do.''
---
Follow Cliff Brunt on Twitter (at)CliffBruntAP .
---