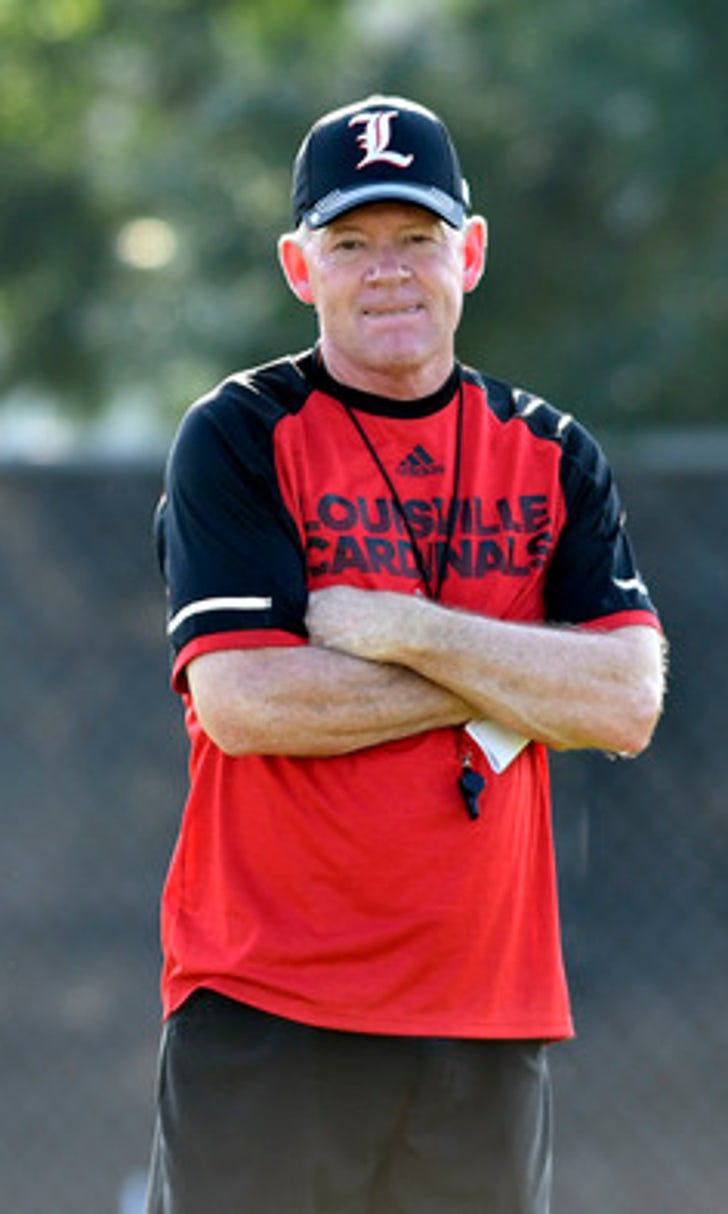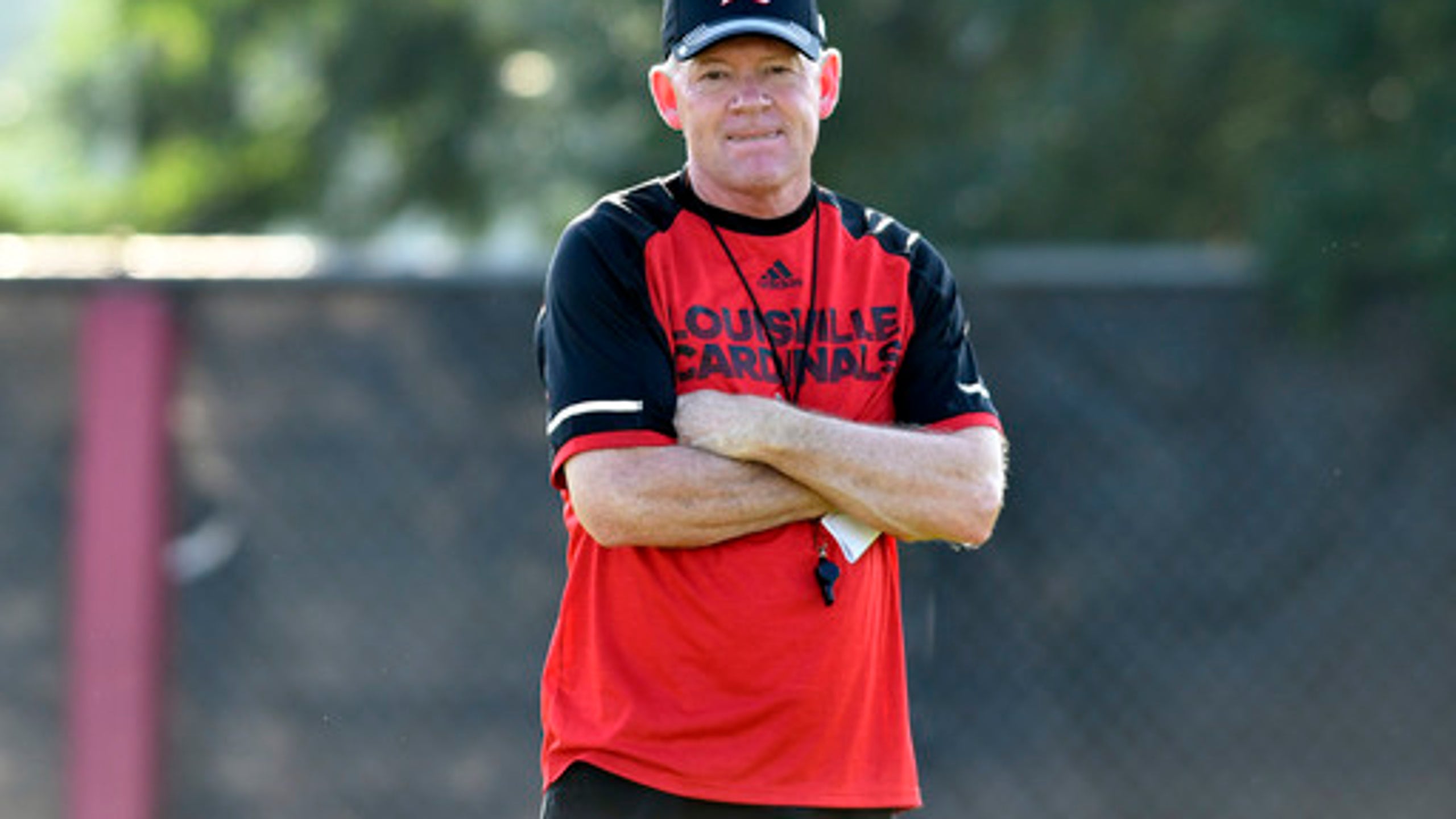 No. 19 Louisville opens as heavy favorite over Charlotte
BY foxsports • August 31, 2016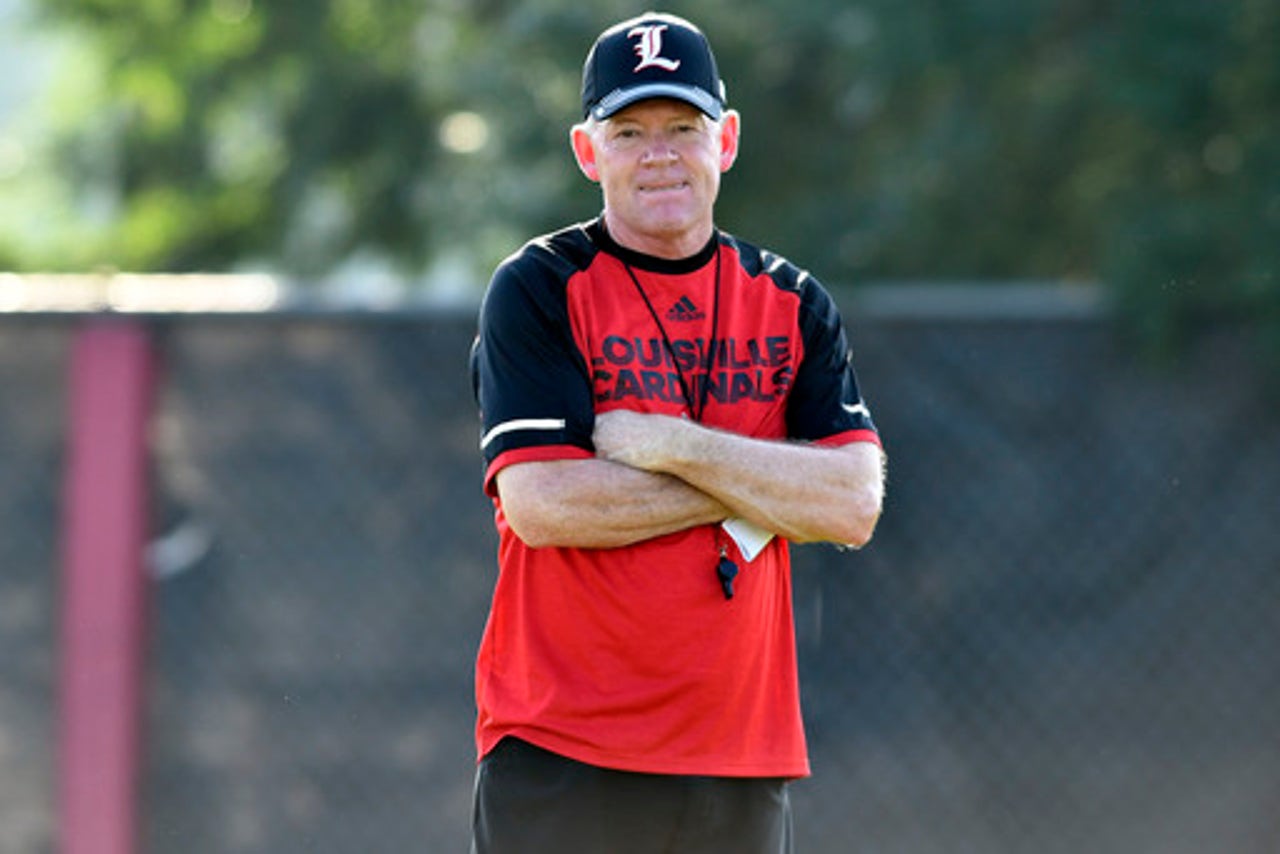 LOUISVILLE, Ky. (AP) No. 19 Louisville is facing a different kind of opponent in its opener against upstart Charlotte after recently kicking off the season with the likes of Miami and Auburn.
The Cardinals are 40-point favorites in Thursday night's matchup against the 49ers, who begin their second season of FBS play trying to end a 10-game losing streak. That's asking a lot of Charlotte, which will face its first ranked foe. Add in that Louisville returns several players from a squad that won eight of its final 10 games, including the Music City Bowl.
Louisville began the season 0-3, its worst opening since 1984 and players are determined to start better this season. With consecutive Atlantic Coast Conference games against Syracuse and No. 4 Florida State the next two weeks, the Cardinals hope all phases - offense, defense and special teams - click in a game they're expected to dominate.
''It's no different,'' senior defensive tackle DeAngelo Brown said this week. ''We've just got to focus on ourselves, what we're doing as a team and do the things we've been coached to do.''
Louisville enters with more offensive stability thanks to the maturation of dual-threat sophomore quarterback Lamar Jackson. Four of five linemen are back along with a seasoned receiver corps that has added former Cardinals quarterback Reggie Bonnafon to the starting lineup.
Brown (40 tackles) is among several leaders on a Cardinals defense that also features leading tackler Keith Kelsey (107) and Devonte Fields (11 sacks). Not to mention, a veteran secondary.
Charlotte also has experience that it hopes will translate into a more competitive season. The roster features 15 returning starters and more than two dozen seniors who helped the 49ers win their FBS debut against Georgia State before growing pains kicked in.
Charlotte coach Brad Lambert hopes his team savors and builds on playing a Top 25 opponent- even if they are huge underdogs.
''It's a good challenge for us but I like where our guys are,'' Lambert said. ''What do we have to lose? It's going to be fun. We have an old team and an experienced team. ... We'll go out, have some fun and enjoy the moment.''
---
Here are other things to watch when Charlotte visits No. 19 Louisville:
JACKSON'S ACTIONS: Louisville sophomore quarterback Lamar Jackson came a long way after having his first career pass intercepted on a failed trick play. Despite combining for 2,800 yards offensively with 23 touchdowns last season he vows to trust his protection more, recognize coverages better and become a better pocket passer. Coach Bobby Petrino is curious to see if those improvements counter Charlotte's multiple defensive fronts. ''They will probably try to come after us, try to give him some different looks and bring pressure,'' Petrino said, ''so it will be good to see what happens.''
49ERS' OFFENSE: Senior RB Kalif Phillips has rushed for school records of 3,113 career yards and 37 touchdowns - including 961 last season. Charlotte will unveil a new QB in Kevin Olsen, a Miami signee who won the job last spring. He played last season at Riverside (California) City College.
CARDS' KICKING GAME: Sophomore Evan O'Hara takes over as Louisville's place kicker while redshirt freshman Mason King handles punting duties. O'Hara has the tough job of succeeding reliable John Wallace, but Petrino said he has shown good height, distance and consistency in fall camp. King meanwhile has shown a quick release and good hang time while being pushed by fellow freshman Austin Johnson.
OPENING BIDS: Last season's loss to Auburn in Atlanta was Petrino's first opening-game defeat in 11 lifetime contests. He has won five of six openers in two stints with Louisville.
---
Follow Gary B. Graves on Twitter at www.Twitter.com/GaryBGraves and AP's College Football page at collegefootball.ap.org.
---