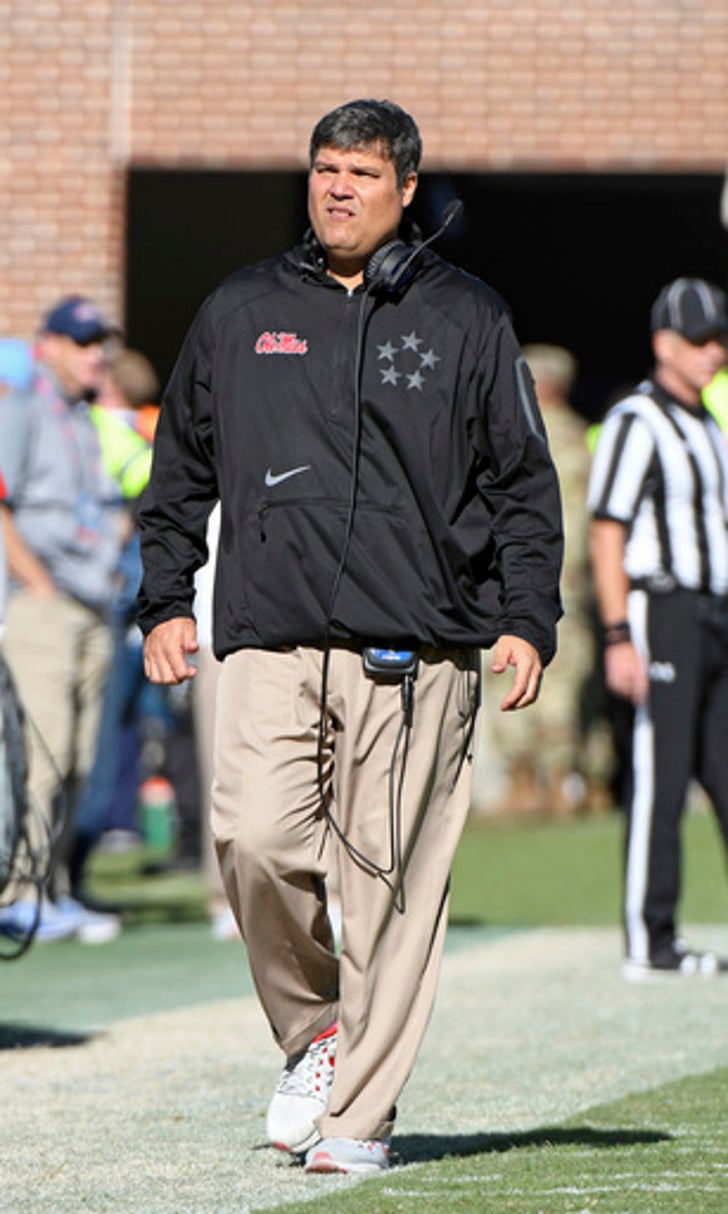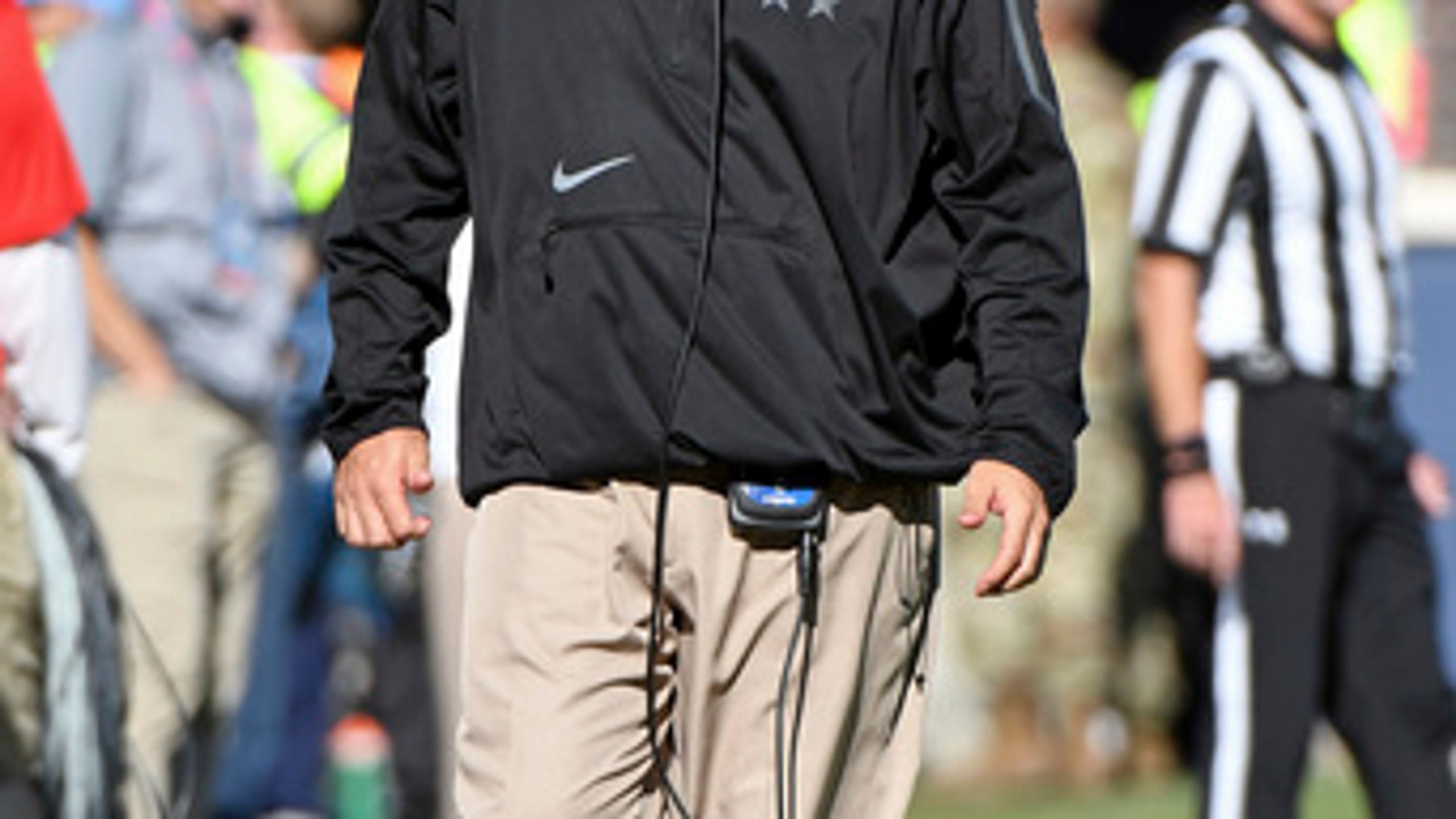 No. 16 Mississippi State wary of Ole Miss in Egg Bowl
BY AP • November 22, 2017
Mississippi's football season hasn't gone as planned and the Rebels will enter Thursday's Egg Bowl as at least two-touchdown underdogs.
Even so, Mississippi State coach Dan Mullen knows this is no time to get overconfident.
''When you play rivalry games, records, last year's game, what happened the year before or two years before, none of that really holds a lot of weight for this one,'' Mullen said.
Mississippi State (8-3, 4-3 Southeastern Conference, CFP No. 14) will be trying to win its second straight Egg Bowl when it hosts Ole Miss (5-6, 2-5) on Thanksgiving night. The 16th-ranked Bulldogs have plenty of momentum - winning five of their past six games - and will enjoy a raucous home crowd on Senior Night.
But some of the biggest upsets in the series have come in the past decade.
In 2009, Mullen's first Mississippi State team had a 4-7 record heading into the Egg Bowl. But the Bulldogs won 41-27 over a 20th-ranked Ole Miss team that was 8-3.
In 2014, Ole Miss returned the favor. Mississippi State was ranked No. 4 in the College Football Playoff, but No. 18 Ole Miss won 31-17.
Ole Miss coach interim coach Matt Luke said if the Rebels want a happy outcome this season, they must find a way to contain Mississippi State's running game. Quarterback Nick Fitzgerald and running back Aeris Williams combine for nearly 175 yards rushing per game.
''They do a great job of running the football,'' Luke said. ''That's something we've struggled with, so we have our work cut out going there and stopping the run and forcing them to throw it.
The Ole Miss is built around the SEC's leading passing offense. Backup quarterback Jordan Ta'amu - who took over for the injured Shea Patterson in October - has managed to keep the Rebels rolling in most of his starts.
''He throws the ball, understands their offense, makes the reads but is also very dangerous,'' Mullen said. ''He can beat you, not just with quarterback runs, but the ones that are more dangerous are the extending of plays and scrambling.''
---
Here's are some other things to watch when the Rebels and Bulldogs meet in the Egg Bowl on Thursday:
AN EVEN SERIES: The Egg Bowl has been an extremely close rivalry over the past three decades with both Ole Miss and Mississippi State winning 15 games. Neither school has won more than three in a row during that span. Mullen has a 5-3 record in Egg Bowls since arriving in 2009, but Ole Miss has won three of the past five.
MORE ON MULLEN: The Mississippi State coach is trying to lead the program to a nine-win season for the fourth time during his tenure. The other three years were in 2010, '14 and '15. The only other nine-win seasons before Mullen came to campus were in 1940, 1980 and 1999.
NEED FITZ TO RUN: Mississippi State QB Nick Fitzgerald has run for 968 yards and 14 touchdowns so far this season. When the 6-foot-5, 230-pound junior runs for at least 100 yards, the Bulldogs have a 6-0 record. When he doesn't, they're just 2-3.
A.J. IN STARKVILLE: Ole Miss sophomore WR A.J. Brown leads the SEC with 1,085 yards receiving and 10 touchdowns. He'll be making his first trip back to his hometown of Starkville since he made the rare move of leaving the Bulldogs' backyard to go to Ole Miss.
RISING WILKINS: Ole Miss RB Jordan Wilkins ran for a season-high 147 yards on 19 carries against Texas A&M last weekend. It's been a good bounce-back season for the senior, who missed all of last year because of an academic issue. The 6-foot-1, 217-pounder has run 901 yards and seven touchdowns and is averaging more than six yards per carry.
---
More AP college football: http://collegefootball.ap.org and http://www.twitter.com/AP-Top25 .
---
---