No. 13 Virginia Tech poised for tight battle with Duke (Oct 28, 2017)
October 24, 2017

BLACKSBURG, Va. -- Like many teams, No. 13 Virginia Tech used to throttle Duke on the football field. But things have changed over the years, as Blue Devils coach David Cutcliffe has built a consistent winner in Durham.
Duke has challenged many opponents in recent seasons, perhaps none more so than Virginia Tech.
The Blue Devils and Hokies have split their past four meetings, with the road team winning each time. Virginia Tech hopes to end that trend, as it hosts Duke on Saturday night at Lane Stadium.
Over the past four years, this matchup has been about as even as they come. The four games have each been decided by three points or fewer. The cumulative score of the four contests is 95-94 in favor of the Blue Devils.
The Hokies needed a blocked field goal return by Adonis Alexander to pull out a 24-21 win last year in Durham. Duke won an exciting 45-43 contest that lasted four overtimes the last time the teams played in Blacksburg in 2015.
Virginia Tech (6-1, 2-1) improved to 8-2 at home under second-year coach Justin Fuente with its 59-7 dismantling of North Carolina on Saturday. The Hokies have won their last two games after dropping a home contest to then-No. 2 Clemson on Sept. 30.
Duke (4-4, 1-4), meanwhile, has struggled after starting the season 4-0. The Blue Devils are on a four-game losing streak after falling to Pittsburgh 24-17 on Saturday. It was Duke's third straight loss decided by a touchdown.
"When you lose by a touchdown three weeks in a row you're not a very well-coached football team," Cutcliffe said. "I'm mad. I'm angry."
He also vowed to become more involved in practices this week, which was evident.
"He's out there," center Austin Davis said. "He's yelling. He's making sure we stay energized."
The Hokies are 5-1 against ACC Coastal Division foes under Fuente and are looking to start a season 7-1 for the first time since 2011.
The Hokies and Blue Devils boast stout defenses. Tech ranks fifth nationally in scoring defense (12.7) and 13th in yards allowed per game (299). Duke ranks 27th in yards allowed (334.4) and leads the ACC in tackles for loss per game (8.3).
The Blue Devils have 12 interceptions this year, led by cornerback Mark Gilbert's four. Linebacker Joe Giles-Harris leads the ACC with 75 tackles and is second in the conference with 13.5 tackles for loss.
"They've continued to improve athletically through recruiting," Fuente said.
"They do some great things schematically. They're able to play some man coverage and get down and play tight coverage and competitive coverage. I think they've gradually improved in terms of athleticism. I'm not exactly positive how they've evolved schematically, but they're a fine unit."
Tech's defense has held four opponents to 10 or fewer points, with shutouts against Delaware and Old Dominion. Defensive tackle Ricky Walker has been a menace this season with 5.5 tackles for loss, 1.5 sacks and six quarterback hurries.
He returned a fumble 12 yards for his first career touchdown Saturday against UNC.
Both teams are coached by quarterback gurus. Cutcliffe, who has led the Blue Devils to four straight bowls, has had a hand in producing a multitude of future NFL signal-callers, including Super Bowl champions Peyton and Eli Manning.
While his pupils haven't won multiple NFL championships, Fuente has built a reputation as a strong developer of quarterback talent as well. His list of former players includes Cincinnati Bengals starter Andy Dalton and 2016 NFL first-round draft pick Paxton Lynch.
Fuente's latest quarterback student, redshirt freshman Josh Jackson, has done quite well in his first year as a starter. Jackson leads the ACC in passing efficiency (157.9 rating) and he is fifth in total offense (286.4) and passing yards (283.3). The Blue Devils have allowed less than 200 passing yards in each of the past three games.
Duke's quarterback, sophomore Daniel Jones, has been inconsistent but has put up solid numbers in his second year as a starter. He has completed 54.5 percent of his passes for 1,670 yards, eight touchdowns and six interceptions. He has also rushed for 217 yards and three scores.
The Hokies have held three teams to eight receptions or fewer this season.
---
---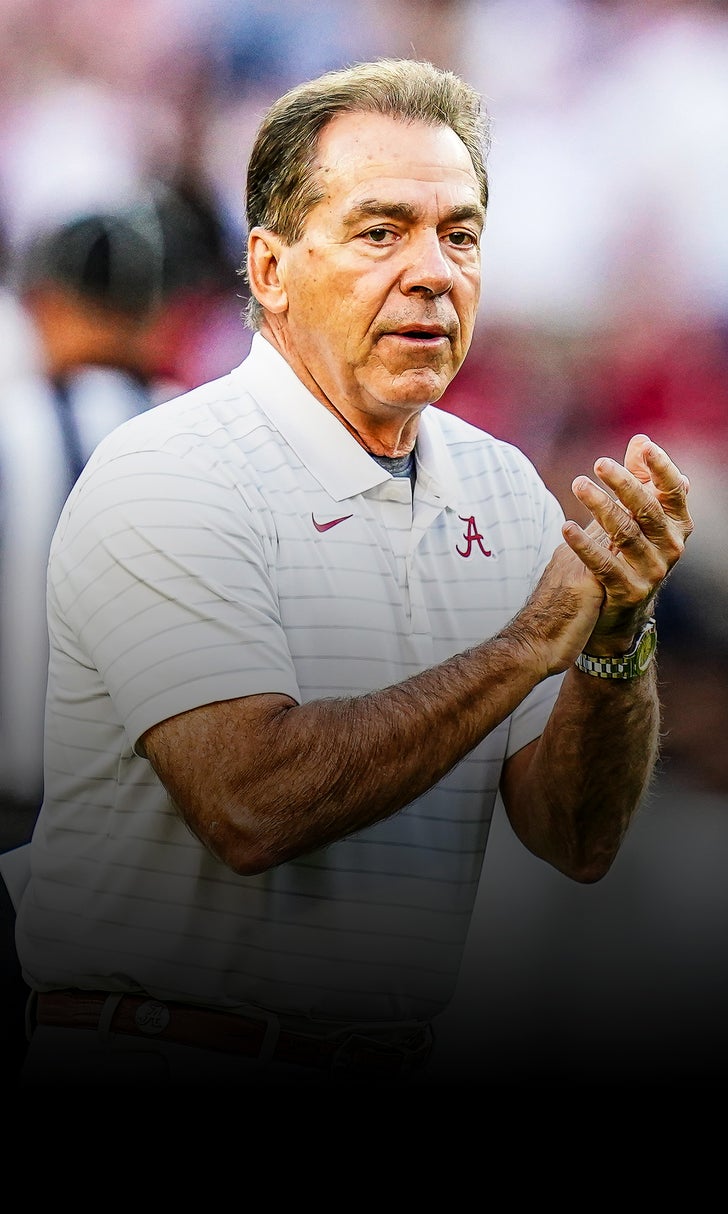 Alabama ranked No. 1 in preseason coaches' poll