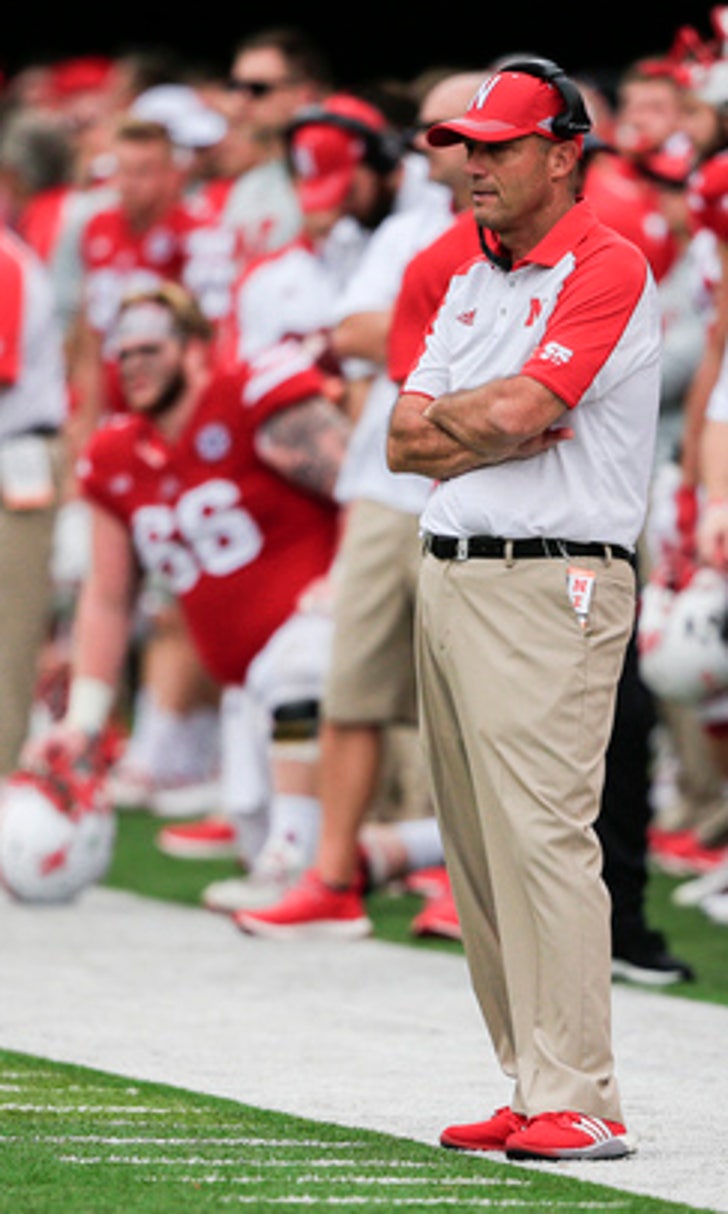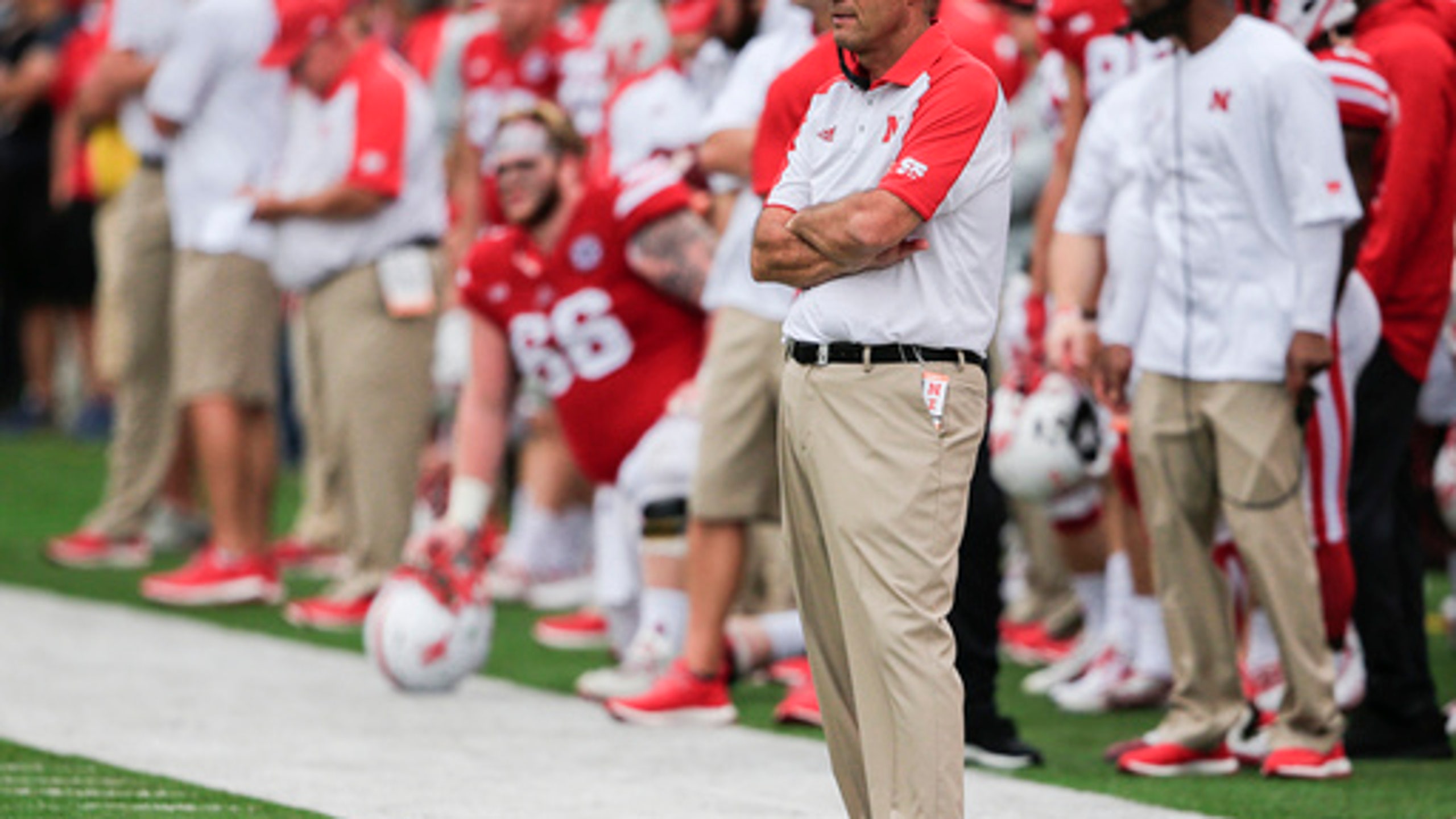 No. 10 Nebraska trying to keep ascension on track at Indiana
BY foxsports • October 14, 2016
Coach Mike Riley always believed he could turn Nebraska into a top 10 team.
Five games into his second season might be sooner than most anticipated.
Yet each successive victory has fans in Lincoln envisioning bigger and better feats while Riley and the 10th-ranked Cornhuskers remain focused on one goal: Staying undefeated at Indiana on Saturday.
''We certainly don't have to back down or try to skirt around that (ranking), because that's exactly what we want to do - continue to grow in the polls and win games,'' Riley said. ''So we're pleased with where we are at, knowing that at this stage, all it is, is just about a midseason ranking.''
Nebraska won four national titles from 1970-95 and set an FBS record by appearing in 35 straight bowl games from 1969-2003. But after seven straight four-loss seasons and no conference championships during Bo Pelini's coaching tenure, the Cornhuskers hired Riley.
Regaining that prestige hasn't been easy. After going 5-7 last year, Nebraska received a bowl invite because of its high graduation rate.
Nebraska (5-0, 2-0 Big Ten) looks more like the Huskers of old. The vaunted ground game is back, record-setting quarterback Tommy Armstrong Jr. is playing well and in less than two months, Nebraska has gone from unranked to being one of the conference's hottest teams - and topics.
''Great team coming in, top 10, 5-0, historically one of the premiere brands in college football,'' Indiana coach Kevin Wilson said, before noting his team isn't chopped liver. ''Our team is getting better.''
The Hoosiers (3-2, 1-1) certainly are improved. Two weeks ago, they upset defending conference champion Michigan State in overtime. Last week, they seriously challenged No. 2 Ohio State for 3 1/2 quarters. Now, facing a third straight ranked foe, the Hoosiers are ready to make a statement .
All Nebraska wants to do is prove it is back.
''That's sweet,'' offensive lineman Dylan Utter said after the latest rankings were released. ''We didn't start the season ranked at all, but being a top-10 team is one of our goals. We aren't trying to stop there. We want to keep winning.''
Here are some other things to watch Saturday:
QUARTERBACK DUEL
Nebraska senior Tommy Armstrong Jr. and Indiana junior Richard Lagow could put on quite an air show Saturday. They're ranked second and third in the Big Ten in passing efficiency with nearly identical numbers - Armstrong has a rating of 153.8, Lagow is at 153.5. Add the second-tier pass defenses of Nebraska (seventh in the Big Ten) and Indiana (10th) and both could have big days. Armstrong, however, has been dealing with a sprained ankle.
FINISHING TOUCH
No FBS team has a better late knockout punch than Nebraska. The 'Huskers have outscored opponents 78-6 in the final last 15 minutes, the most lopsided scoring margin in the nation. Nebraska also is No. 3 nationally in fourth-quarter points allowed, trailing only Ohio State and Baylor (zero each), and No. 5 in fourth-quarter points scored.
BREAKTHROUGH MOMENT?
The game is another opportunity for Indiana to demonstrate how much progress it has made. The Hoosiers haven't started 2-1 in conference play since 2007, haven't won back-to-back home Big Ten games since 2006 and haven't beaten two ranked teams in one season since 2004. Another signature win just might cure the Hoosiers' 22-year absence from the Top 25, now the longest drought of any Power Five school.
THE LAST TIME
Indiana has winning records against only two current Big Ten members (Nebraska and Maryland). The Hoosiers lead this series 9-7-3 despite losing four straight, a stretch that includes a 69-17 blowout in the last meeting (1978). That game featured coaches Tom Osborne and Lee Corso and a four-touchdown performance from Huskers star I.M Hipp. The 69 points are a stadium record for an Indiana opponent, and after the game, Corso called it the worst defeat of his career, telling reporters ''he couldn't find a towel to throw in.''
---
Online:
AP's college football website: www.collegefootball.ap.org
---