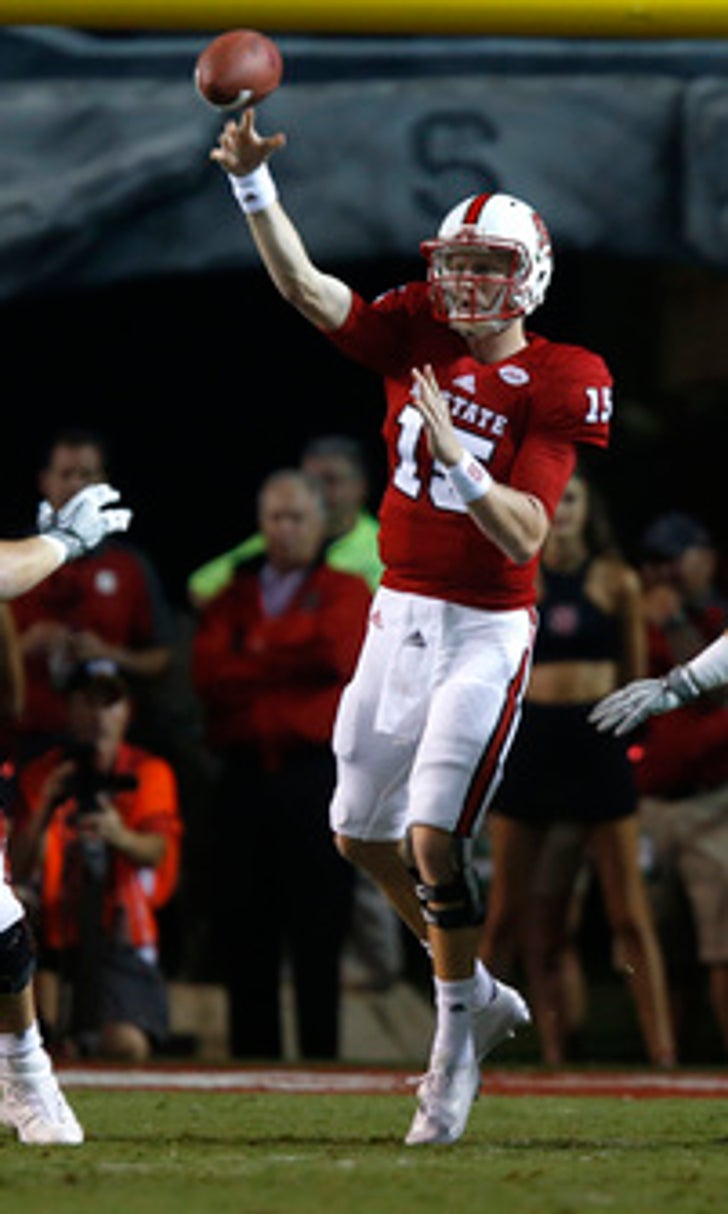 NC State settles QB situation with Boise transfer Finley
BY foxsports • September 5, 2016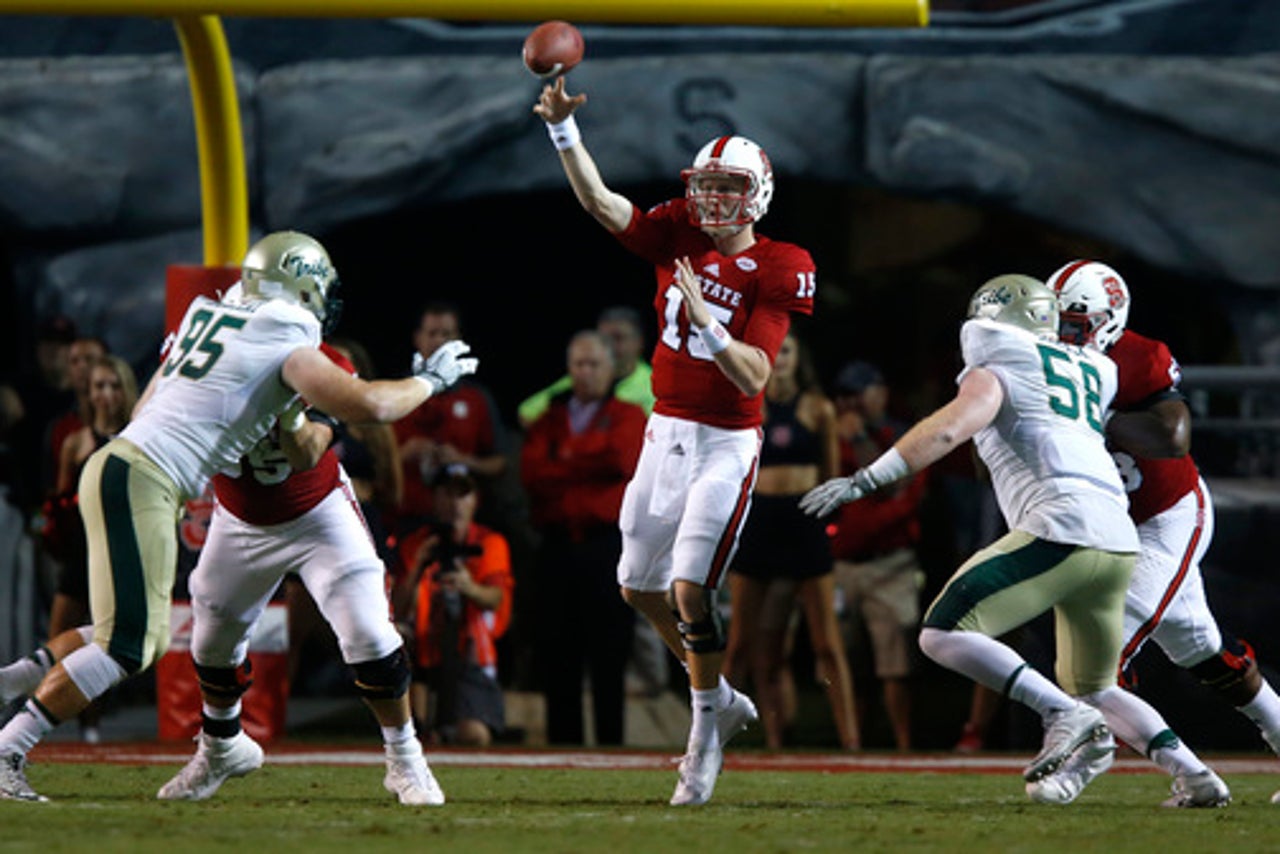 RALEIGH, N.C. (AP) North Carolina State seems to have settled its quarterback situation.
Boise State graduate transfer Ryan Finley was listed Monday as the starter for this week's visit to East Carolina after completing 81 percent of his passes and throwing for two touchdowns against outmanned William & Mary in the opener.
N.C. State coach Dave Doeren praised the efficiency of the offense in its 48-14 win over William & Mary of the Championship Subdivision, saying it was effective at whatever tempo - fast or slow - the game demanded.
The Wolfpack (1-0) scored touchdowns on four of their first five possessions before pumping the brakes and maintaining control the rest of the way.
''I think we showed we can (play fast) when we need to, and we have the ability to slow it back down,'' Doeren said.
He certainly caught the attention of first-year East Carolina coach Scottie Montgomery, who said Finley ''was on fire last week.
''They've done a good job bringing in a person that understands the offense,'' Montgomery said. ''He didn't miss but about three or four throws, so it's a challenge as well on defense and I think we will be up to it.''
A lot of N.C. State's efficiency was a result of how comfortable Finley seemed with his new team.
On the depth chart before the opener, Finley and Jalen McClendon were separated only by the word ''or,'' and Doeren was tight-lipped about the decision throughout preseason camp before Finley finally was announced as the starter moments before kickoff against William & Mary.
Looking at ease in charge of the offense installed by his former coach at Boise State - new offensive coordinator Eli Drinkwitz, like Finley, left the Broncos for Raleigh this offseason - he finished 17 of 21 for 174 yards with his scoring passes covering 16 yards to Bra'Lon Cherry and 14 yards to Jaylen Samuels.
McClendon was 6 of 9 for 88 yards with an interception and added six carries for five yards.
Running back Matt Dayes said he thought Finley ''did a tremendous job out there'' while Finley said it was simply a matter of getting the ball into the hands of Dayes and the Wolfpack's playmakers. Samuels and Dayes combined to score five of N.C. State's seven touchdowns.
''At the end of the day, we just went out and executed and got our athletes the ball in space,'' Finley said.
---
AP Sports Writer Aaron Beard in Raleigh contributed to this report.
---
Follow Joedy McCreary at http://twitter.com/joedyap. His work can be found at http://bigstory.ap.org/content/joedy-mccreary
---
AP college football site: http://collegefootball.ap.org
---