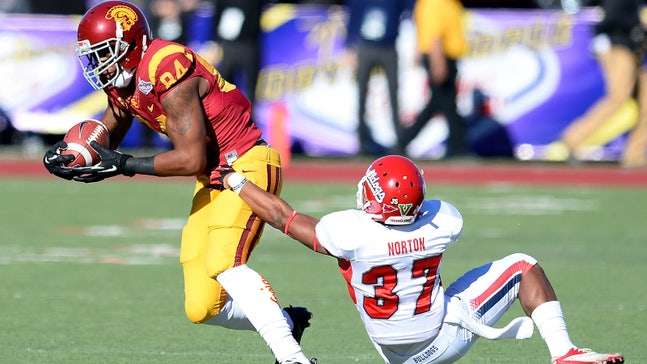 MWC commissioner says it's probable BYU headed to Vegas Bowl
Published
Dec. 1, 2015 8:54 p.m. ET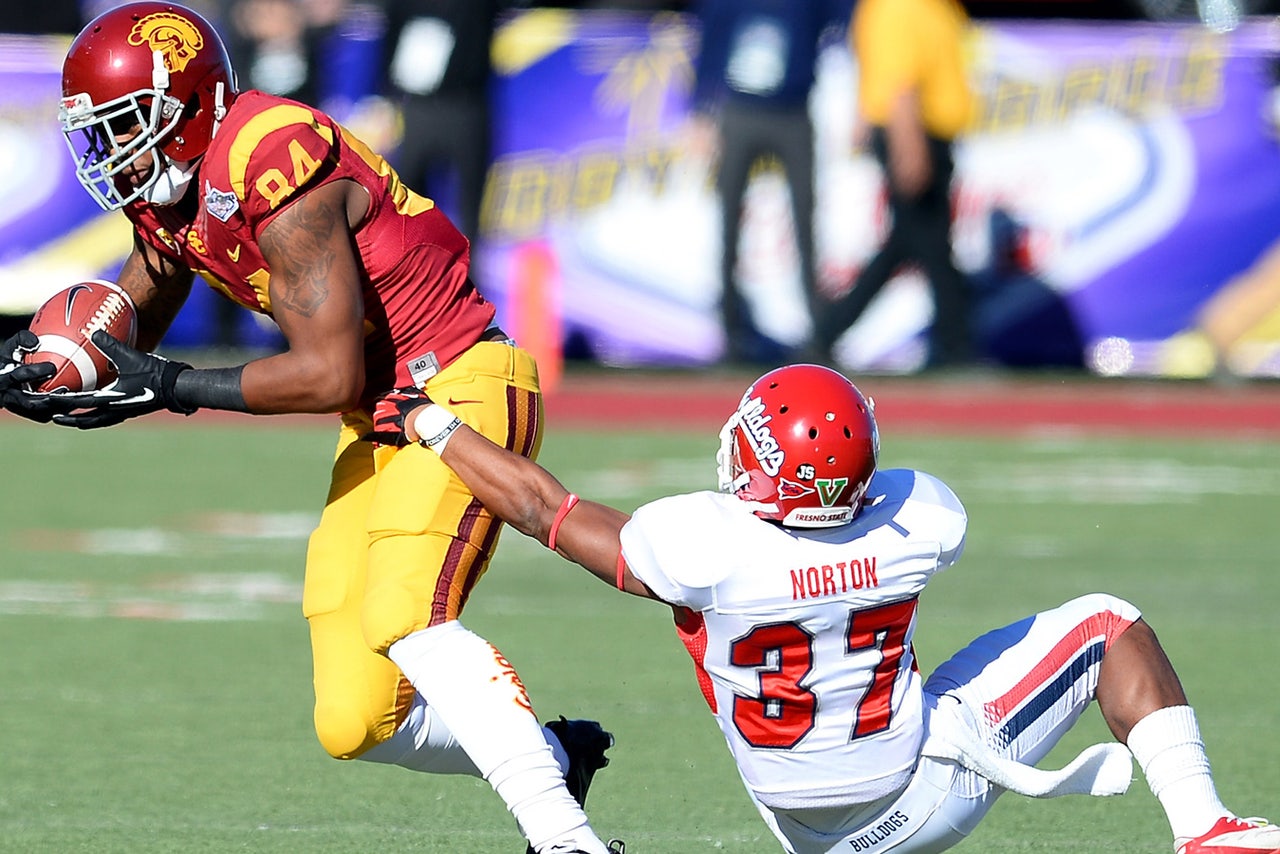 Bowl season is almost upon us, and plenty of schools are excited to see where they will ultimately end up. Several have a good idea of where they will be playing, but perhaps none have as much inside knowledge as BYU.
MWC commissioner Craig Thompson was blunt when discussing BYU's bowl possibilities. Most likely, they'll be headed to the Las Vegas Bowl.
"I don't know exactly what's going to happen with Las Vegas," Thompson said while talking about the conference's bowl situation with the Idaho Statesman's Chadd Cripe. "I would say, without giving out any inside information here on a Monday, that we will probably vacate Las Vegas this year."
Mitch Mathews certainly hopes to be playing in Las Vegas this bowl season.
"It's closer to here, we'll have more fans there, it will feel like a bigger game," Mathews said. "Last time we were there, we beat Oregon State (44-20 in 2009), and we like going and playing there. It's close and we'll have a great fan base there. That's where guys are most excited about."
(h/t Deseret Morning News)
---
---