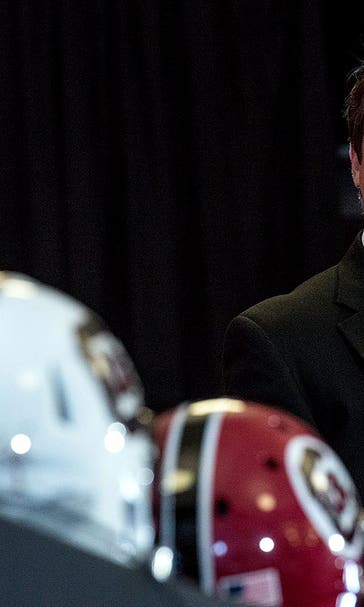 Muschamp: If I'd hired Roper earlier, I'd still be at Florida
December 18, 2015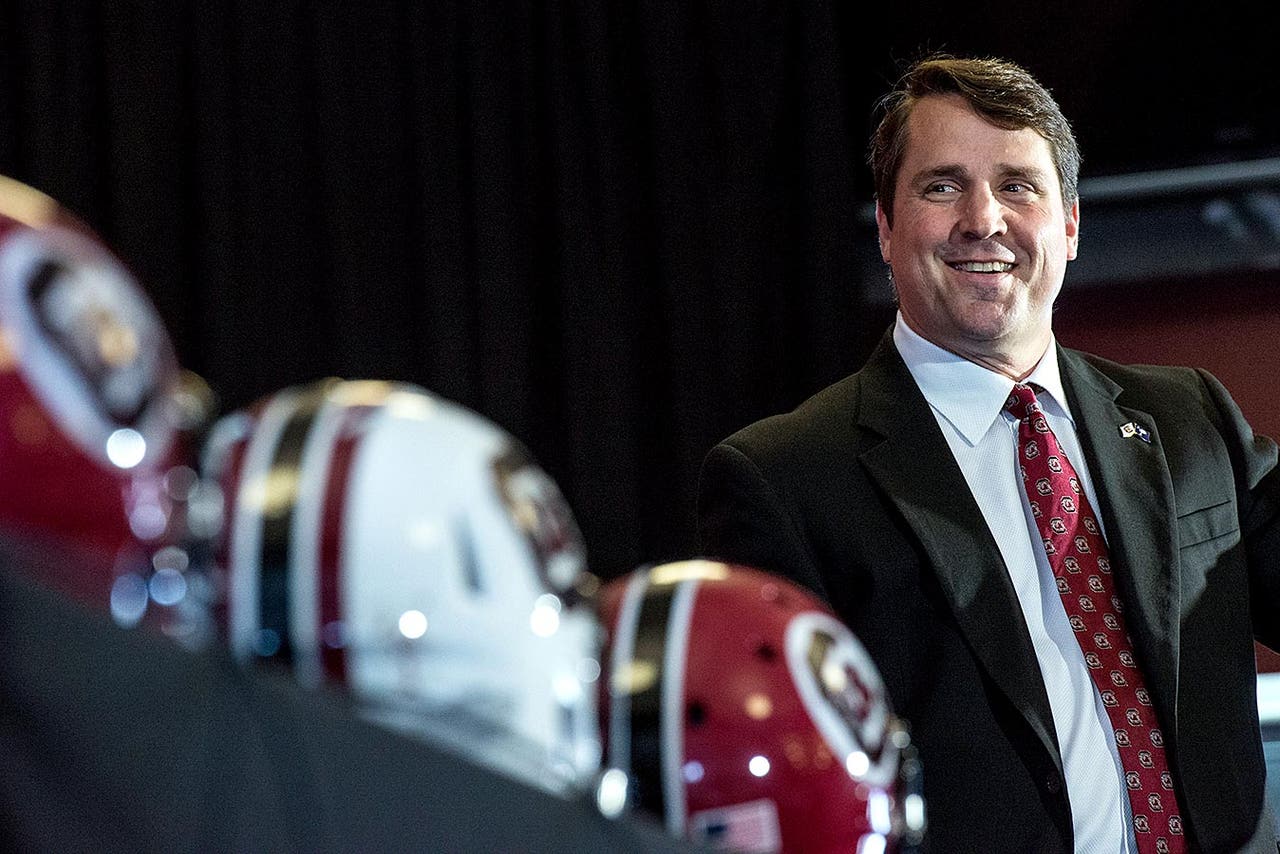 When South Carolina coach Will Muschamp announced last week that he was hiring former Florida offensive coordinator Kurt Roper for the same position with the Gamecocks, there was much criticism of the decision, given that the Gators' offense was largely the reason for Muschamp's eventual firing after the 2014 season.
But according to Muschamp, who spent this past season as Auburn's defensive coordinator, the hiring of Roper is actually an indication that he's learned his lesson.
"I feel like if I'd hired Kurt in my first year at Florida, I'd probably still be there," Muschamp said Friday in an interview on Sirius XM College Sports Nation, per Saturday Down South. "That's the confidence I have in him and moving forward. I think he's an outstanding football coach."
Roper, previously an assistant at Duke, was brought in by Muschamp prior to his final season in Gainesville. Florida posted modest across-the-board improvement offensively in 2014 but still finished 7-5, resulting in Muschamp's dismissal.
But with a fresh start at South Carolina, Muschamp said he believes Roper is the right guy to implement the pro-style offense he wanted to have at Florida but couldn't effectively transition to after an ineffective first two seasons.
"When you came in (at Florida) and tried to transition to pro-style offense, there were some things that didn't fit for us. More than anything, let's do something your kids can do," Muschamp said. "Let's not try to fit a square peg into a round hole, and I felt like I did that at Florida our first couple years."
---
---