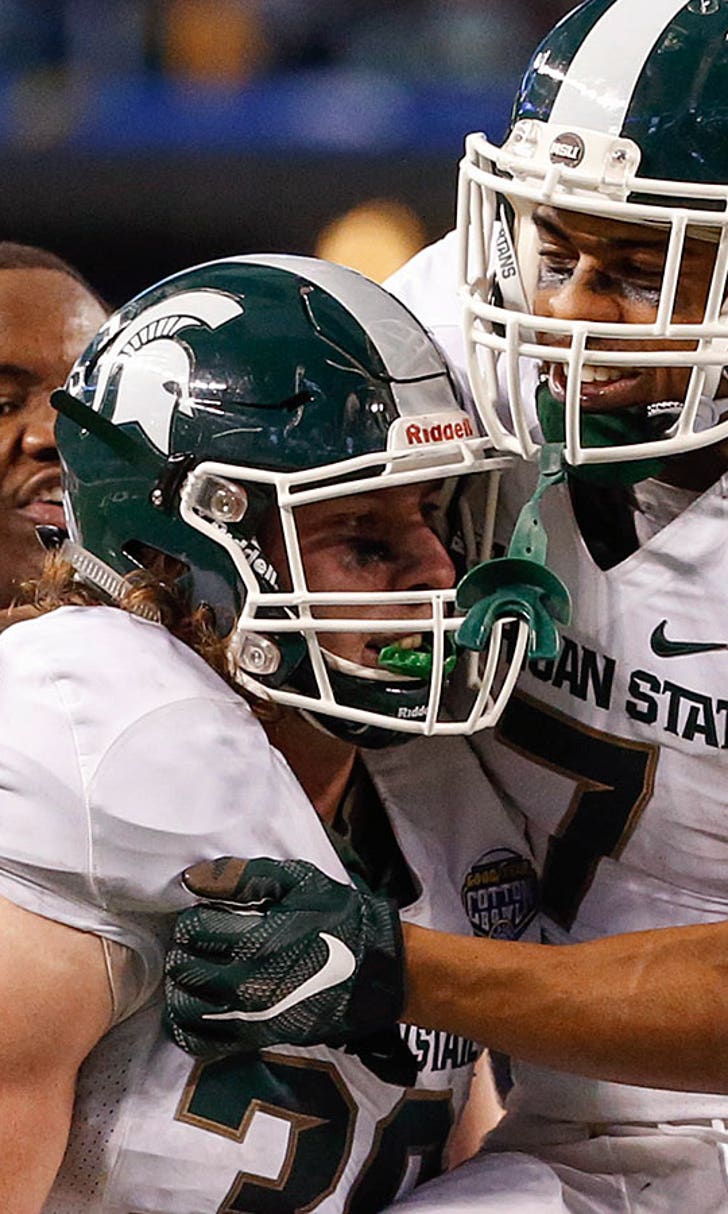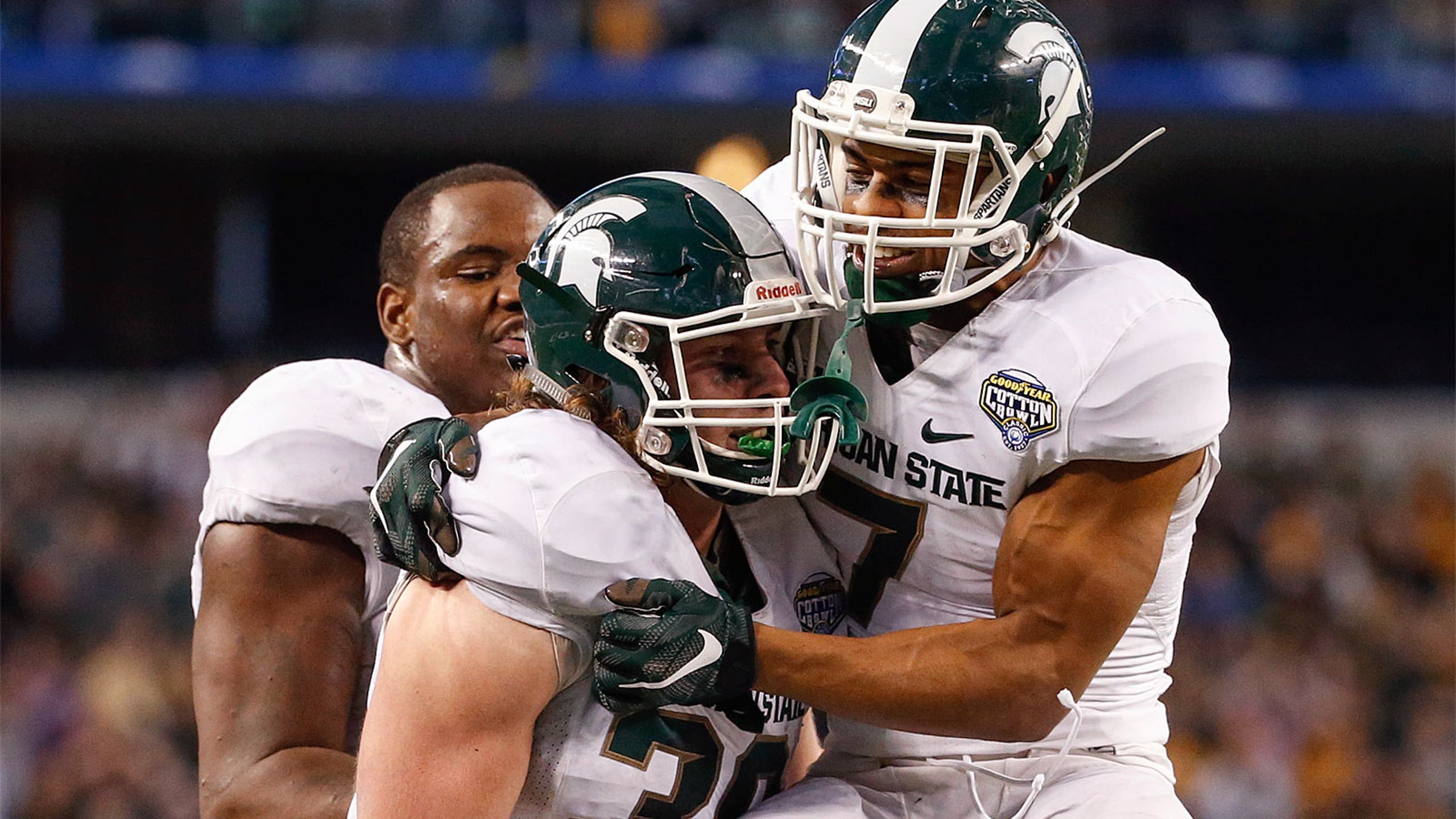 MSU secondary still unsettled as preseason camp wears on
BY Marcus Hartman • August 18, 2015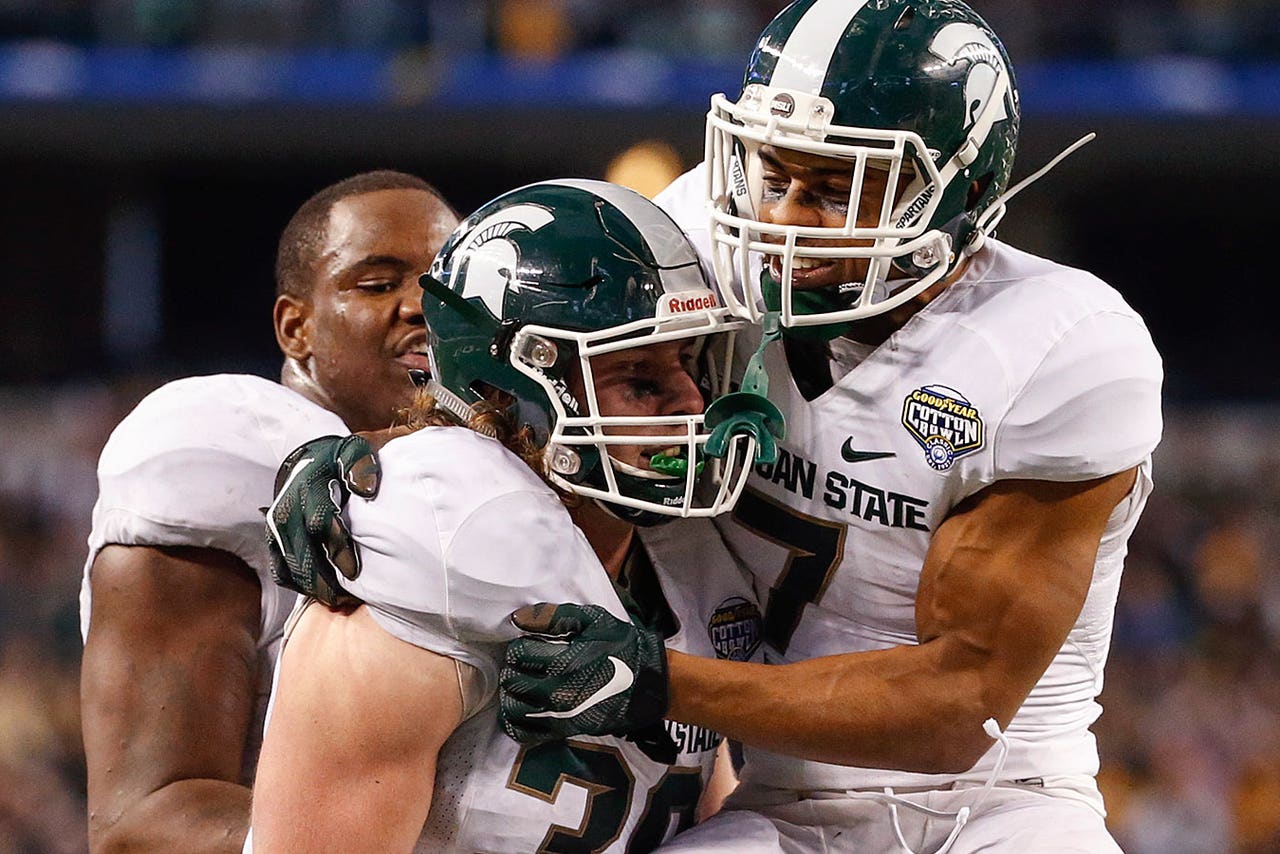 Strong secondary play has been a staple of Michigan State football for the past few years, but coach Mark Dantonio indicated there is still some uncertainty there after the team's first major scrimmage of the preseason. 
"The back end, we're trying to find our top six guys," Dantonio told reporters in East Lansing on Monday. "Arjen (Colquhoun) and Jermaine Edmondson both played well. Then you have the three or four guys who have been standard there. We're playing pretty good." 
Colquhoun and Edmondson are competing for a starting cornerback nod along with redshirt freshman Vayante Copeland. After missing a week with mono, junior Darian Hicks will rejoin the mix as well. He was a starter for most of last season before being benched late in the year. 
Copeland is the youngest of the bunch, but he earned a heady comparison from his head coach, who likened him to a recent Spartan cornerback who was an All-American and first-round NFL draft pick. 
"Vayante is very balanced," Dantonio said. "He's a very good tackler and he has very good ball skills. He reminds (me) a little of Darqueze Dennard, in how he carries himself and his competitive nature. He's pushing to be a No. 1. I really feel like he's been in the mix." 
Demetrious Cox has been penciled in for one of the two cornerback spots, but Dantonio mentioned Monday that Cox could still return to safety if the staff decides that is part of its best combination of personnel. 
At safety, R.J. Williamson is a returning starter and Montae Nicholson appears to be the frontrunner to grab the other spot. 
"We have got guys that have played, we have got guys that we've coached for two to three years at that position, so they'll know what to do," Dantonio said. "And if they continue to play like they've played, we'll be fine."
---
---