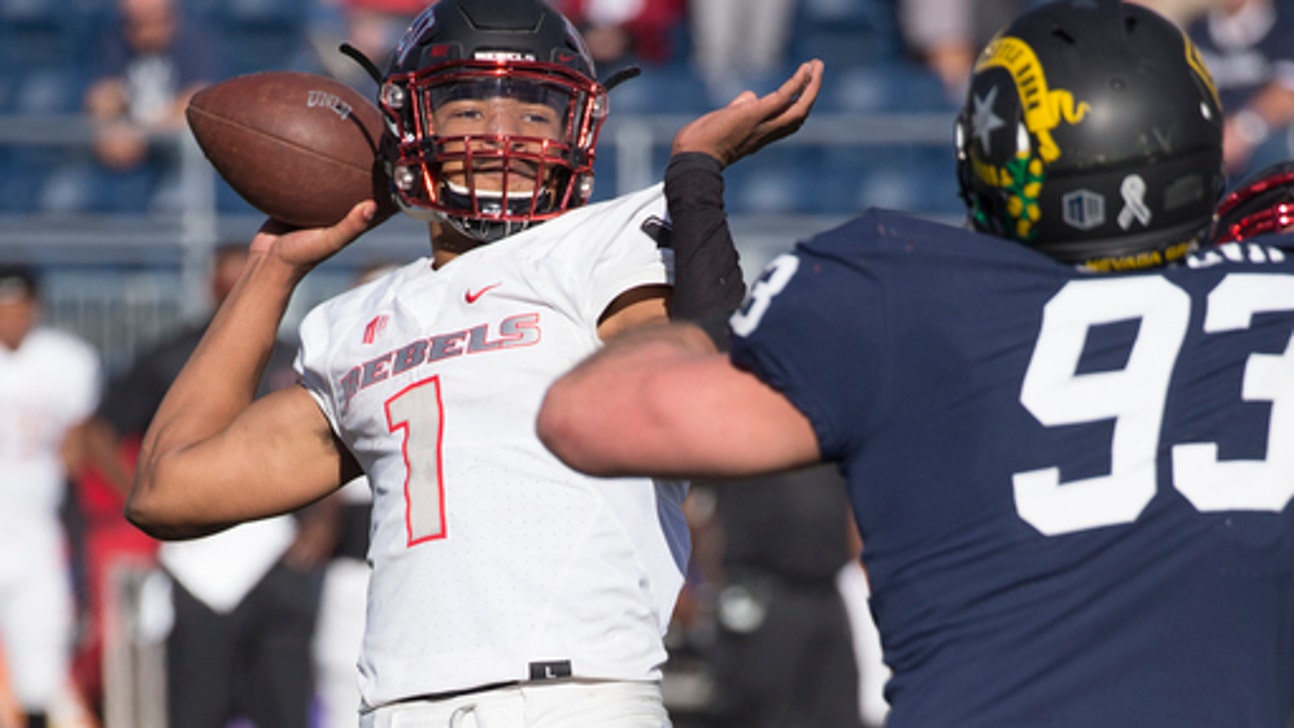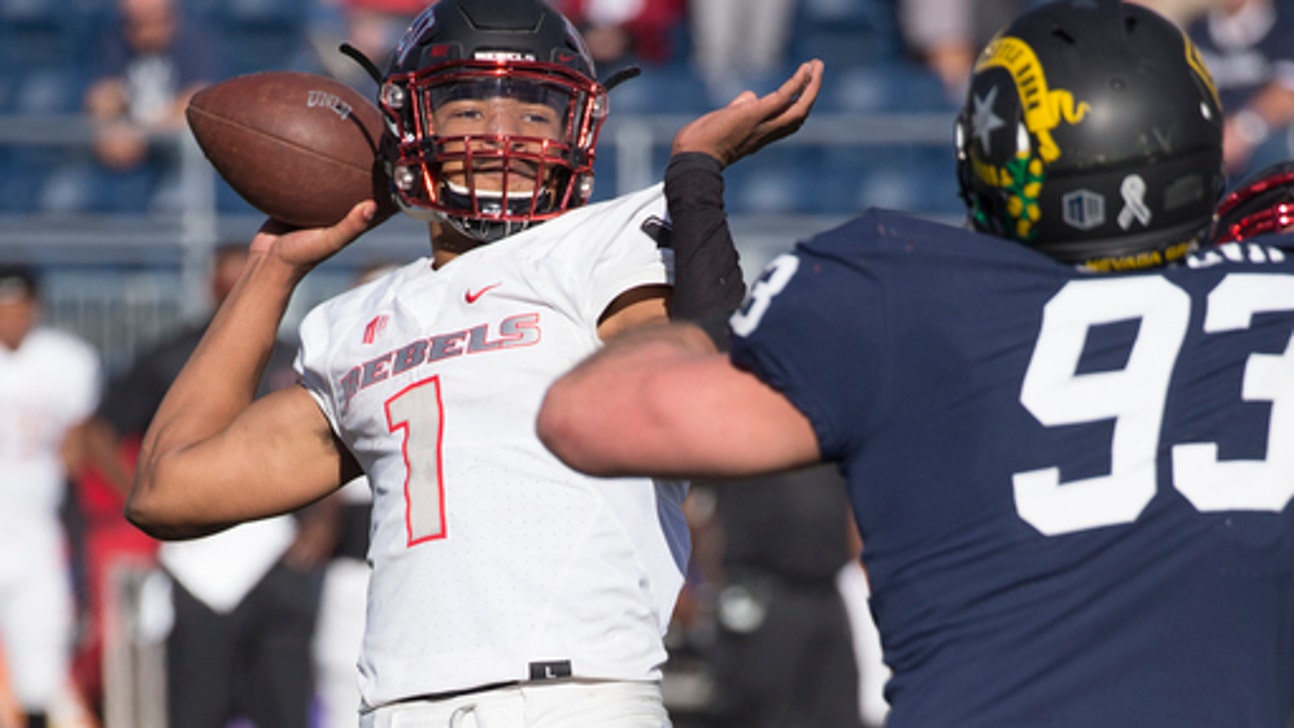 Moore scores late TD, Nevada beats UNLV 23-16 in finale (Nov 25, 2017)
Updated
Mar. 4, 2020 2:18 p.m. ET

RENO, Nev. (AP) Kelton Moore scored from the 1 as Nevada drove for the winning score in the fourth quarter to break a tie and defeat in-state rival UNLV 23-16 in a season finale on Saturday.
Ty Gangi had earlier thrown a 6-yard TD pass to Trevion Armstrong that lifted the Wolf Pack (3-9, 3-5 Mountain West Conference) into a 16-16 tie as the third quarter was ending. Gangi threw for two touchdowns while the Runnin' Rebels, after an early score on a 12-yard keeper by Armani Rogers, were held to three Evan Pantels field goals, including a 53-yarder, the rest of the game.
Nevada's game-winning drive covered 61 yards in eight plays. Moore had four carries on the drive. Senior lineman Austin Corbett became eligible for a second-and-1 play and lost a yard on the only carry of his career.
Moore carried the ball 23 times for 109 yards, Gangi connected on 24 of 33 passes for 266 yards and a pair of touchdowns.
Rogers completed 12 of 23 passes for 160 yards and gained 49 on the ground on 23 carries.
---
---