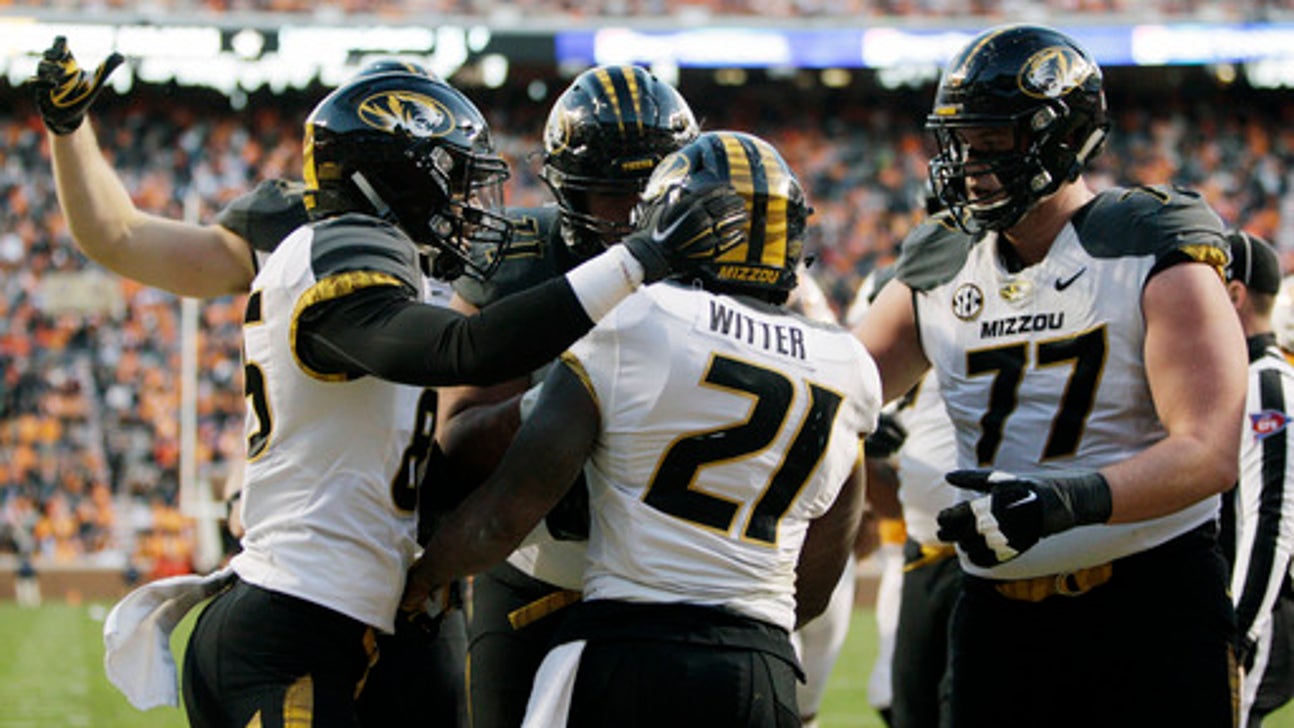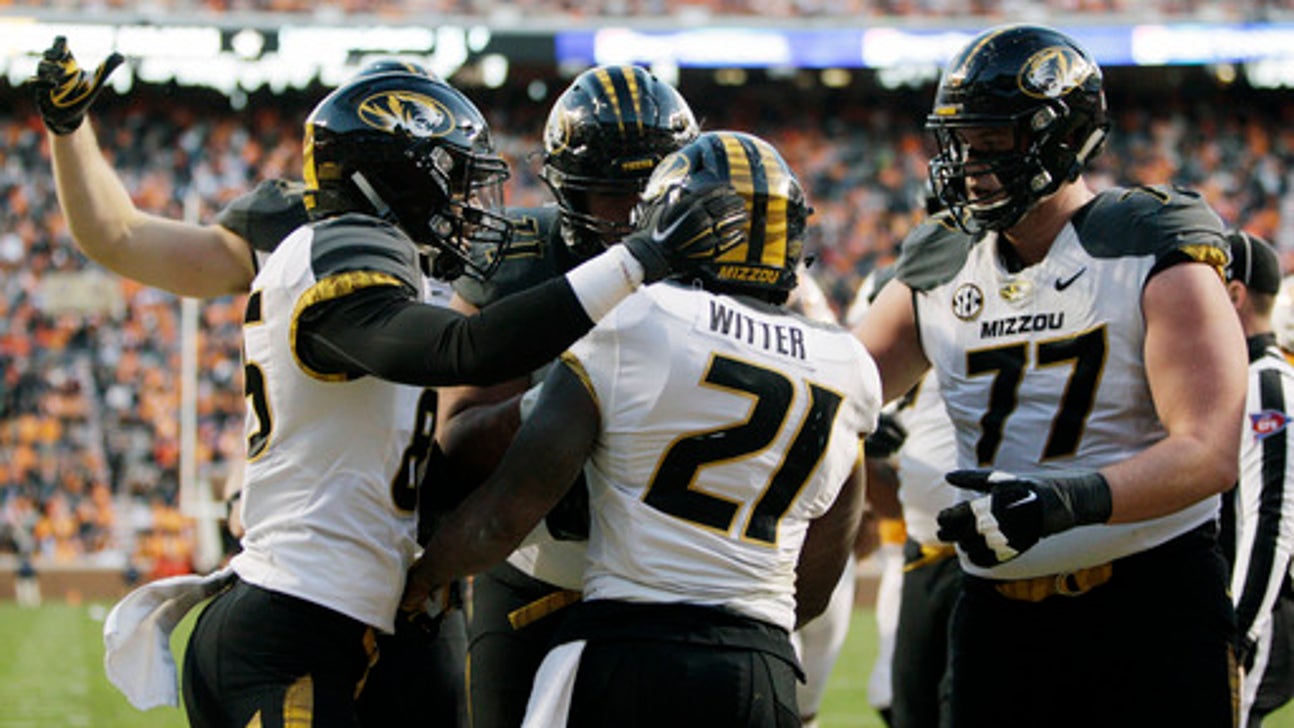 Missouri to run by committee following Crockett's suspension
Published
Nov. 22, 2016 5:26 p.m. ET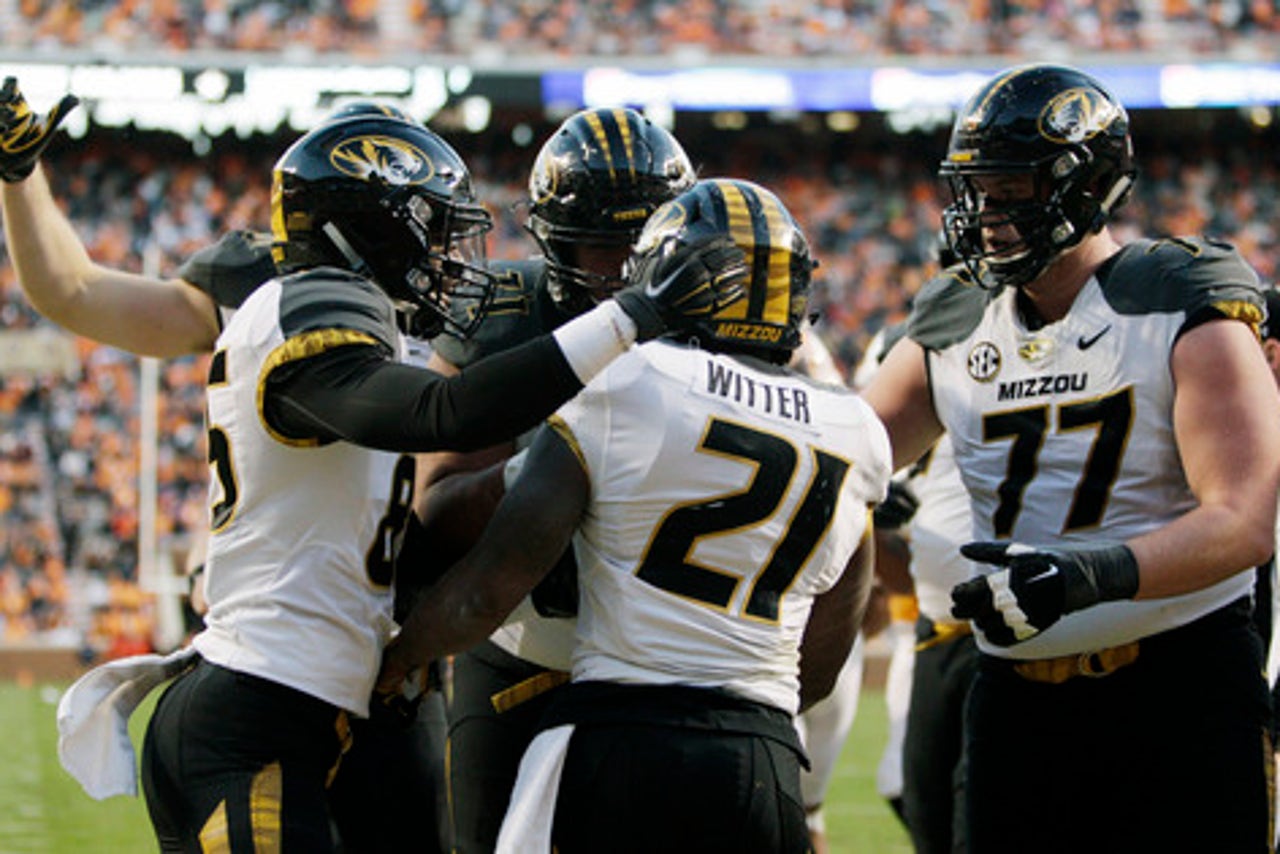 COLUMBIA, Mo. (AP) Barry Odom has tried to maintain optimism throughout his tumultuous first season as coach at Missouri.
The Tigers (3-8, 1-6 Southeastern Conference) have struggled with everything from closing out games to scheme adjustment, as well as a string of season-ending injuries.
Among the biggest bright spots was the development of the running game, especially the emergence of freshman Damarea Crockett, who eclipsed 1,000 yards rushing in Saturday's 63-37 loss to Tennessee . He rushed 24 times for a season-high 225 yards and a touchdown, surpassing former quarterback Brad Smith's school record for rushing yards by a freshman.
Early Sunday, Crockett was arrested for suspicion of possession of marijuana and he was suspended for the season finale Friday against Arkansas.
Odom expressed frustration with the incident , but also hopes others can learn from it.
''Damarea's done a lot of great things and he's going to have a tremendous future,'' Odom said. ''He realizes one decision obviously affects this football program and it affects him. It's the discipline of doing everything right every day. Kids make mistakes and I'm going to use every one of them that I can as a teachable moment on how we can become better.''
With 153 carries for 1,062 yards and 11 touchdowns, Crockett is Missouri's leading rusher by more than 300 yards and ranks fourth in the SEC in total rushing, above names like Georgia's Nick Chubb and LSU's Leonard Fournette. Arkansas (7-4, 3-4) ranks seventh in the conference in rushing yards allowed, surrendering 216.5 yards per game.
Odom said replacing Crockett's production will likely be a collective effort between Ish Witter and Nate Strong.
''It'll be those two,'' Odom said. ''I thought Nate did some good things the other day for sure. Still, I said right after the game, I think he's got a really bright future ahead of him. He's got size, he's got speed. He's getting an understanding of the tempo and pace of the game.''
Witter has 157 carries for 738 yards and six touchdowns, which ranks 15th in the conference. He had career highs for attempts and rushing yards against Tennessee with 31 carries for 163 yards and two touchdowns.
''Ish did a great job the other night,'' Odom said. ''I'm proud of what Ish has done this year. He's fought through some injuries. He runs with more energy, with a little more purpose than he has. He's done a good job.''
Witter attributes much of the team's success running the ball to its offensive line.
''Just being patient and reading the holes,'' Witter said. ''Our O-linemen they've been doing their jobs. They're definitely making holes, so just figuring out how to be patient ... then see what happens.''
---
More AP college football: www.collegefootball.ap.org and https://twitter.com/AP-Top25.
---