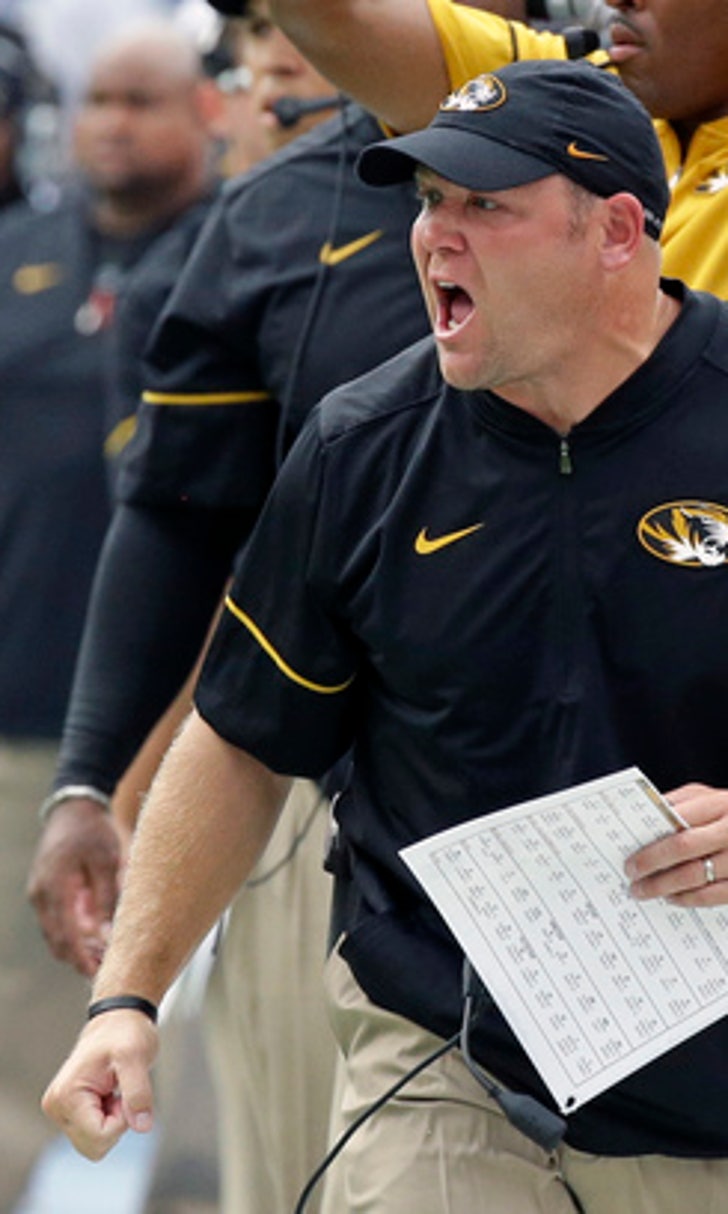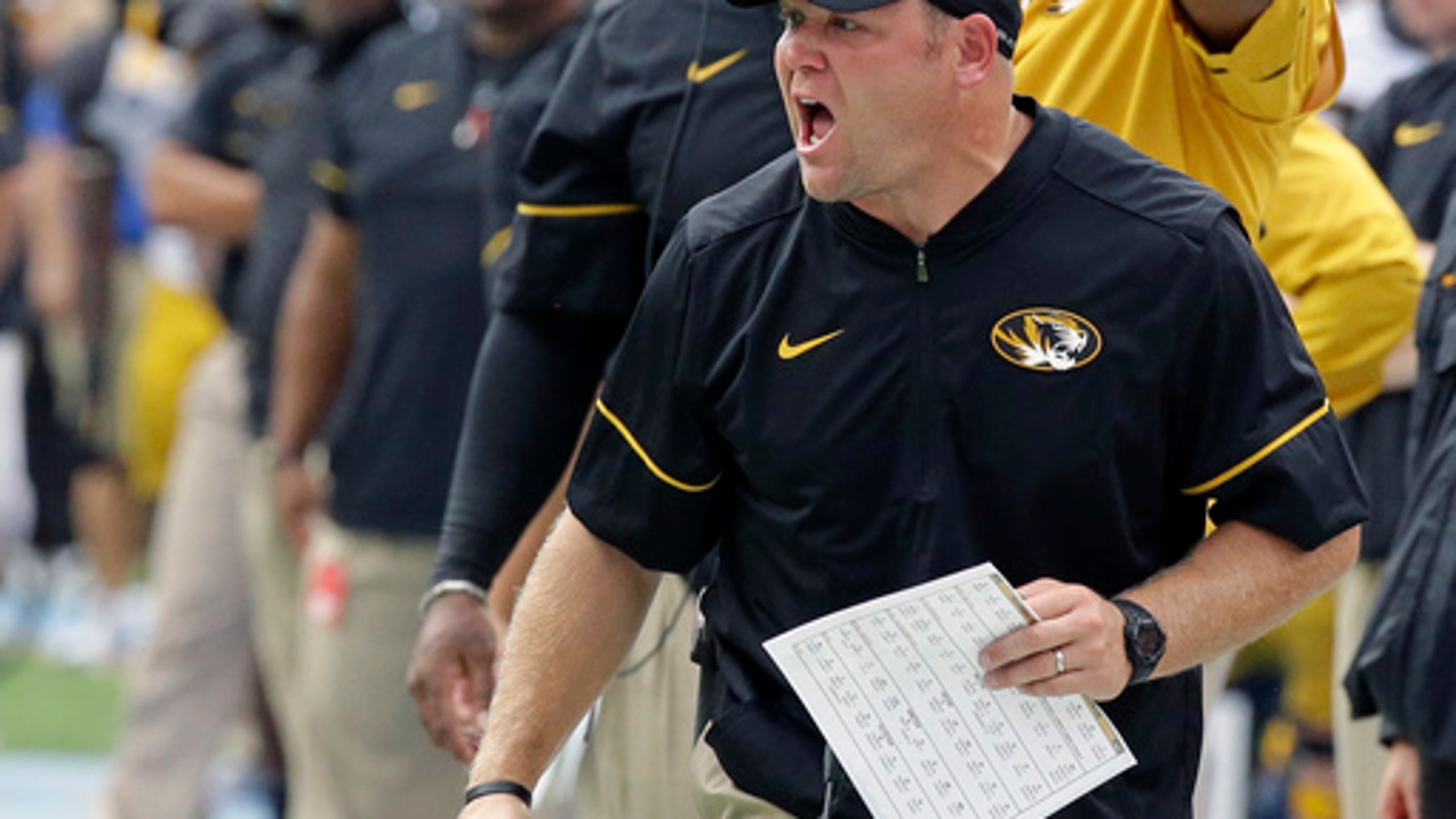 Missouri seeks return to winning ways vs. Middle Tennessee
BY foxsports • October 21, 2016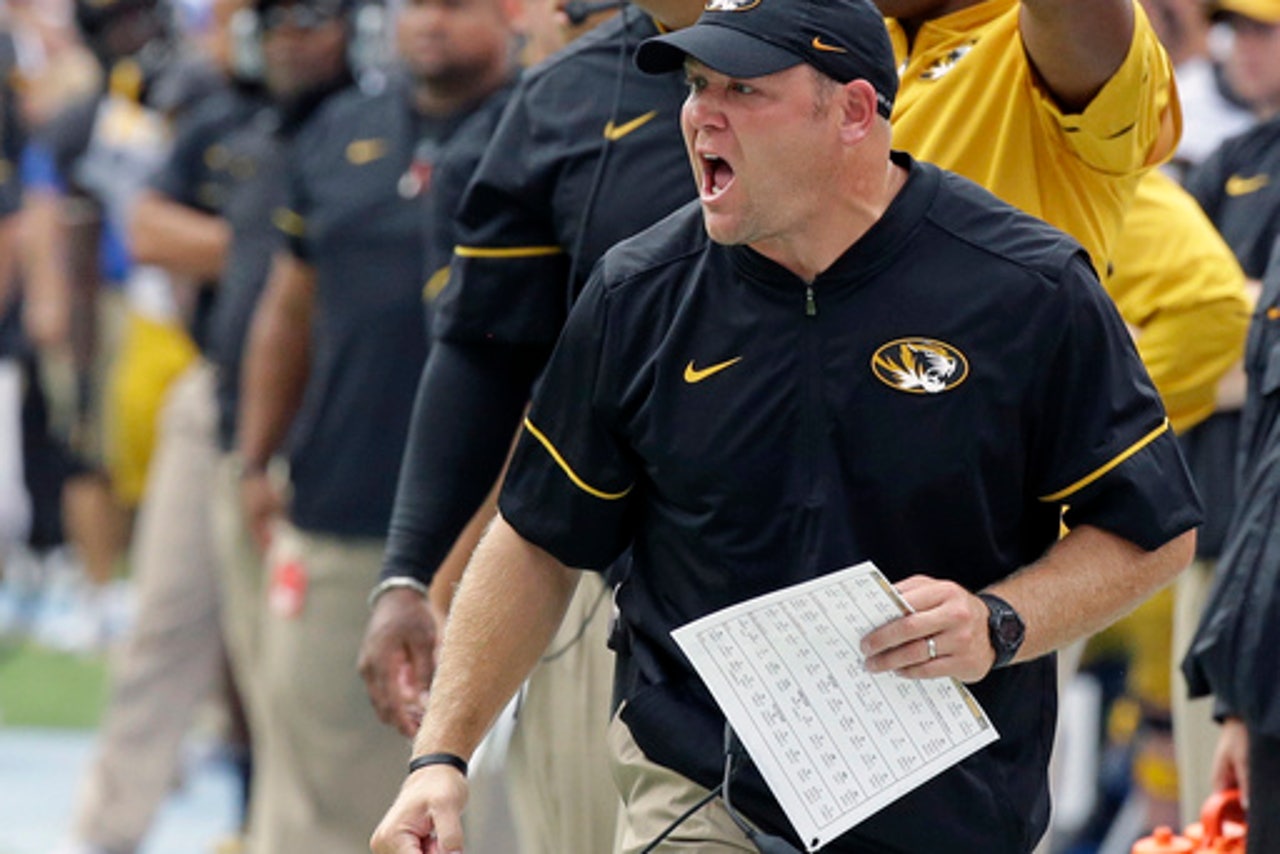 COLUMBIA, Mo. (AP) Missouri hosts Middle Tennessee State in the school's 105th homecoming game and the Tigers would dearly like it to be a celebration.
Missouri (2-4, 0-3 Southeastern Conference) is coming off consecutive road losses to LSU and Florida. The Tigers allowed a combined 705 rushing yards in those games as well as seven rushing touchdowns.
The Blue Raiders (4-2, 2-1 Conference USA) are a pass-heavy offense, led by quarterback Brent Stockstill, who is 179 of 276 for 2,091 yards, 18 touchdowns and just five interceptions.
Missouri linebacker Michael Scherer said this week's preparation was completely different from the last few weeks.
''They're going to be spread out the whole game,'' Scherer said. ''They really like to throw screen passes. Quick stuff like that. Misdirection stuff to kind of throw you off. They have a few really talented athletes, too. If they get the ball in space, they can be dangerous.''
The Tigers have 10 interceptions this season, which ties Florida for the most in the SEC. Defensive coordinator DeMontie Cross believes the secondary is the strength of Missouri's defense.
''It's hard to deny,'' Cross said. ''When those guys have been challenged down the field, they've done a phenomenal job. Not only breaking up the ball, but coming down with quite a few of the pass attempts. I've been really proud of those guys.''
Offensively, one of Missouri's strengths has been its offensive line, which has given up only three sacks all season, leading the conference.
Middle Tennessee State coach Rick Stockstill stressed the importance of penetration at the line of scrimmage for his team.
''They're really big,'' Stockstill said of Missouri's offensive line. ''The big thing is, when you play guys that are a little bit bigger than you, is you've got to do a great job of getting off blocks. You've got to be active. You can't be stagnant. You've got to move. Hopefully our athleticism will enable us to get off their blocks, but they're huge.''
Here are some things to watch on Saturday when the programs meet for the second time (Missouri beat the Blue Raiders 41-40 in overtime in 2003, when Tigers coach Barry Odom was a graduate assistant on Gary Pinkel's coaching staff):
DEFENSIVE DEFEICIECY
Missouri's defense was elite in 2015. Led by one of the nation's top tacklers in Kentrell Brothers, the Tigers compiled 27 sacks and 106 tackles for loss, tied for sixth in the nation. This season, defensive production has been down, as the Tigers have 27 tackles for loss and 10 sacks.
WHEN IT MATHERS
Running back I'Tavius Mathers is the Blue Raiders' go-to scoring option. He has 10 of the team's last 16 touchdowns, and ranks third nationally in scoring. He leads the team in rushing with 114 carries for 725 yards and 10 touchdowns, and also has 27 catches for 302 yards and two touchdowns.
SPREADING THE LOVE
Both offenses like to spread the ball around. Middle Tennessee State has targeted 20 pass catchers this season, eight of whom have scored, while Missouri has had 18 players catch passes, with half of them finding the end zone.
EARLY CONTRIBUTIONS
Freshmen Cale Garrett and Ronell Perkins both made their first career starts for Missouri in a 40-14 loss to No. 18 Florida last week. Garrett started at middle linebacker and recorded eight tackles. Perkins started at strong safety, tallying four tackles and a quarterback hurry.
''The kid works hard,'' Scherer said of Garrett. ''He puts the time and effort into it necessary to really learn and to be able to do the right things on Saturday.''
---