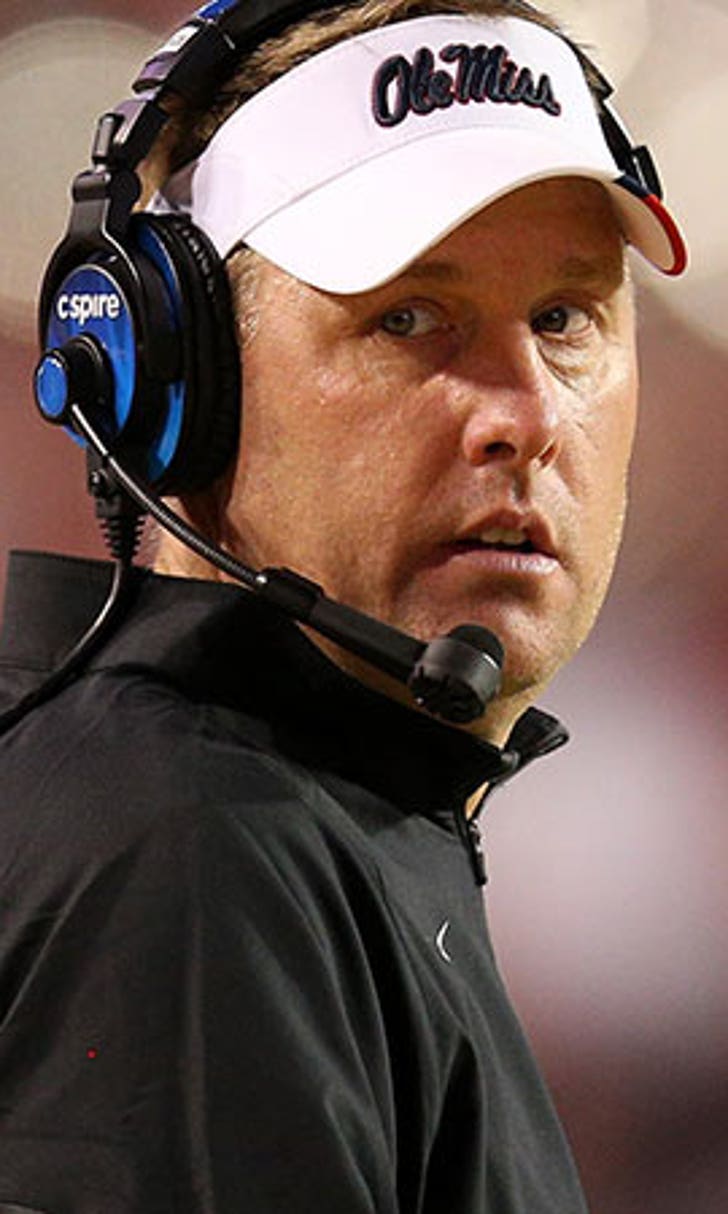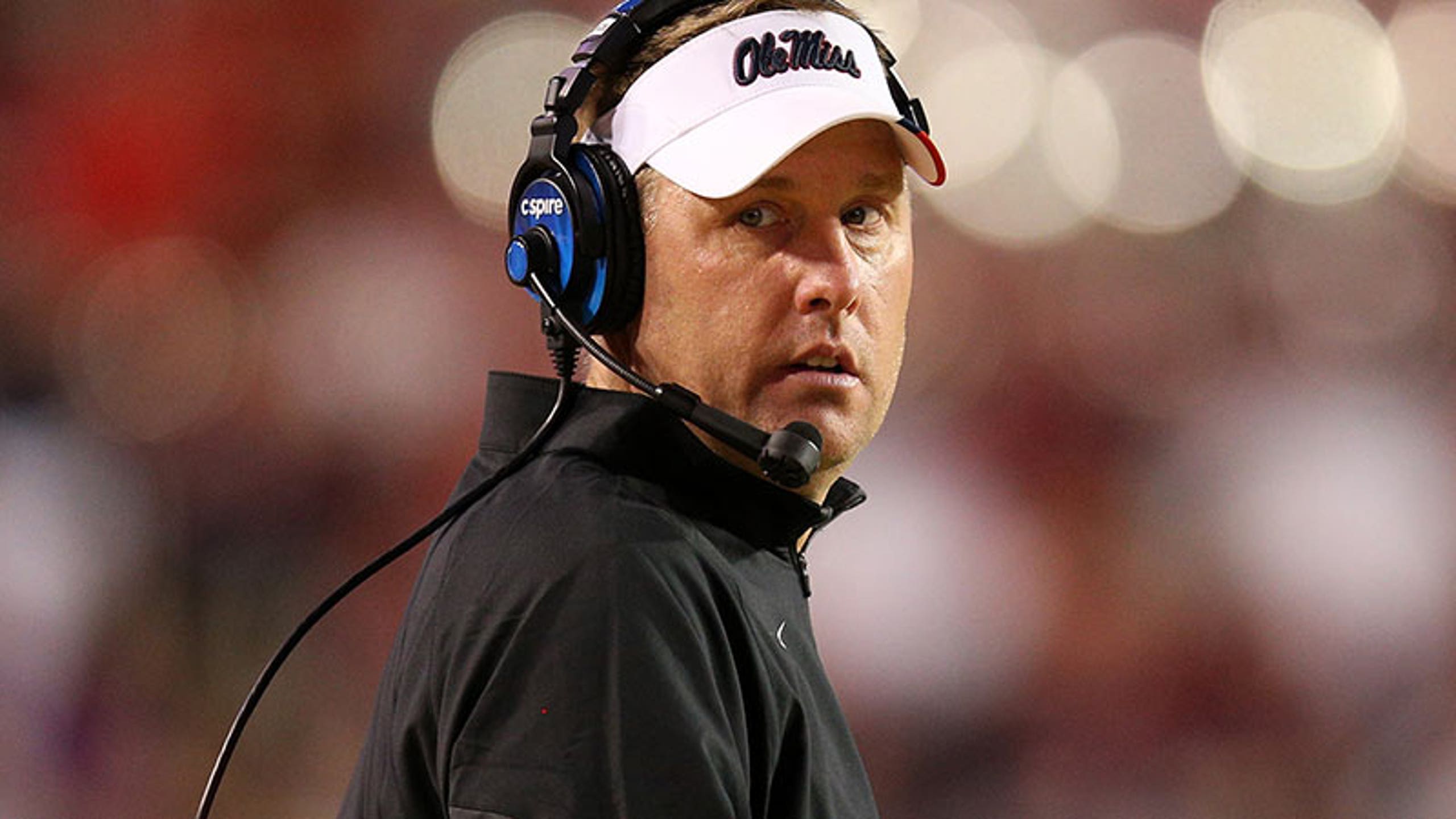 Mississippi working to extend coach Hugh Freeze's deal
BY foxsports • November 18, 2014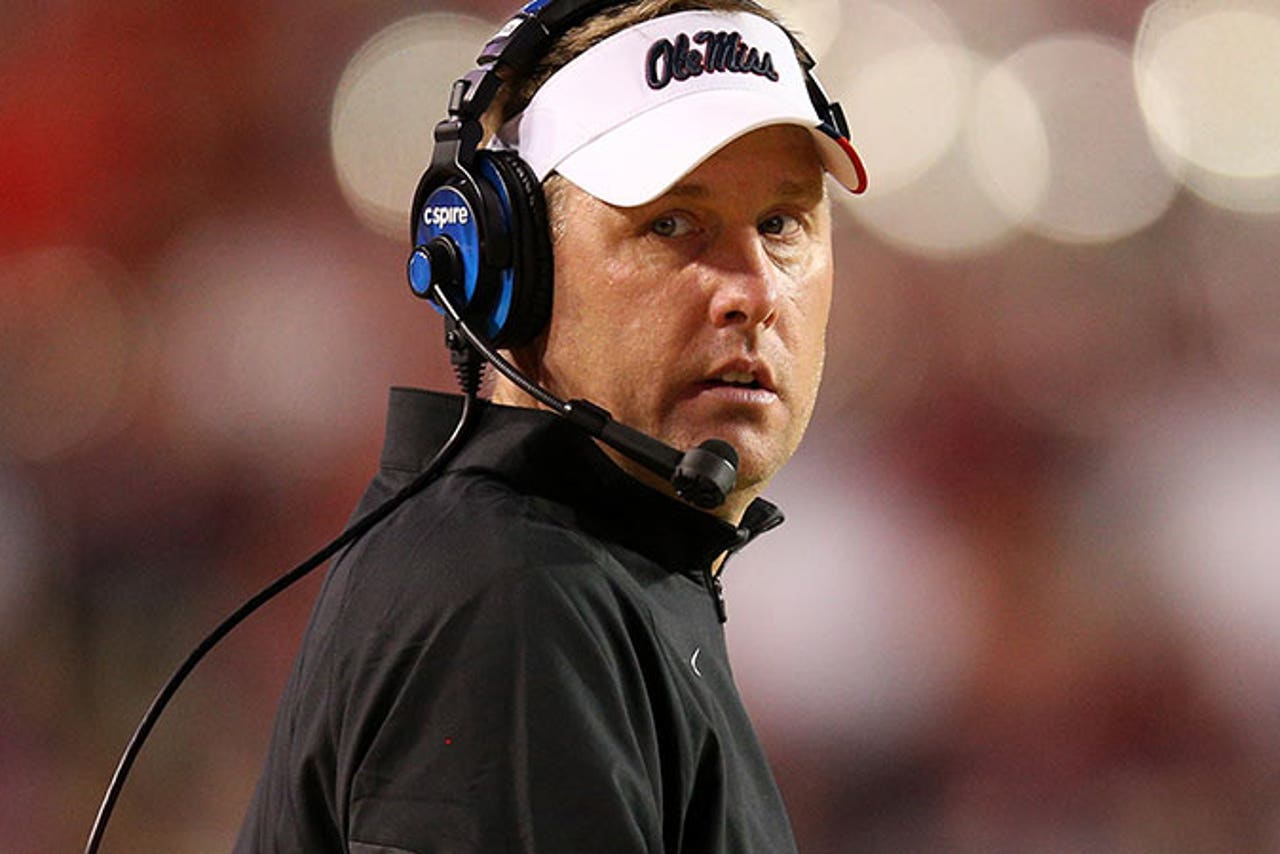 Mississippi athletic director Ross Bjork said the school has had contract talks with Hugh Freeze and expects to extend the coach's deal after the season is over.
Freeze - in his third year with the program - currently has a four-year contract worth a base salary of $3 million annually. The 45-year-old Freeze has received a contract extension after each of his first two seasons.
''We've been proactive throughout the season,'' Bjork said. ''Coach knows how we feel about him. We love that he loves being here and his family is comfortable. We'll take the next couple weeks to iron out the details and by all accounts we'll have a new deal for him when the season's over.''
Bjork also said that the going rate for a SEC coaching salary is ''creeping up on $4 (million) for sure.''
No. 8 Mississippi (8-2, 4-2 Southeastern Conference) is still in the hunt for the national playoffs and travels to face Arkansas (5-5, 1-5) on Saturday.
Freeze was asked Monday about speculation that he could be a target for Florida's coaching search, which recently announced that coach Will Muschamp will not return next season.
''I don't discuss my job status good or bad,'' Freeze said. ''I don't think anything good comes of that. My family and I are extremely happy in Oxford and I love working for chancellor Dan Jones and Ross Bjork.''
Freeze is a Mississippi native and was a high school coach in nearby Memphis, Tennessee, for nearly a decade before becoming an assistant at Ole Miss in 2006.
---