College Football
College Football
Mississippi St needs October wins to keep bowl streak alive
Updated
Mar. 4, 2020 6:07 p.m. ET

STARKVILLE, Miss. (AP) Mississippi State has been one of the most stable programs in the Southeastern Conference over the last several years, making a school-record six straight bowl games.
If the Bulldogs (2-2, 1-1 SEC) want to make it seven in a row, the next four weeks could be crucial. The stretch of winnable games - which includes Auburn, BYU, Kentucky and Samford - starts with a home matchup against the Tigers (3-2, 1-1) on Saturday.
Even with the friendly schedule, the Bulldogs probably will have to play much better in October than they did in September.
Coach Dan Mullen used part of the team's bye week to try to find places where the Bulldogs can improve.
His takeaway: Most of the work needs to be done between his players' ears.
''It's execution and playing with confidence,'' Mullen said. ''There are a lot more plays out there to be made than we're making. But I think a lot of that comes with confidence and experience and being out there. Games always happen a little faster for young guys.''
If Mississippi State can't win at least three of its four October games, it's hard to imagine the program making a run at the postseason because of an extremely difficult November that includes games against Alabama, Arkansas, Texas A&M and Mississippi. All four teams are currently in the national rankings.
The Bulldogs have shown reasons for both optimism and concern so far this season.
Sophomore quarterback Nick Fitzgerald has had two impressive games in Mississippi State's wins, including 305 yards passing and 110 yards rushing in the 47-35 victory over UMass on Sept. 24.
The problem is, if Fitzgerald doesn't put up huge numbers, the Bulldogs don't win. He struggled in losses to South Alabama and LSU, getting replaced by backup Damian Williams by the end of the game.
There's no obvious answer for who can step up and help carry the offensive load - especially when it comes to the running game.
Fitzgerald leads the team with 329 yards rushing. The team's three main running backs - Brandon Holloway, Ashton Shumpert and Aeris Williams - have combined for 391 yards on the ground.
The 5-foot-8, 165-pound Holloway is the team's speedy back while Williams and Shumpert are the power options. All of them have had good moments, but none seems capable of being a full-time option.
Mullen doesn't see that as a problem.
''All of the backs run with a little different style,'' Mullen said. ''So even when you're running the same play, they hit it a little differently. So it does give you some different options.''
Then there's the defense, which looked a little shaky in giving up four passing touchdowns and 35 points to UMass.
Mississippi State's pass defense ranks just 11th out of 14 league teams, giving up 245.5 yards per game. That's despite games against LSU and South Carolina, which rely heavily on the running game.
Mullen hopes that the imminent return of senior cornerback Cedric Jiles (broken arm) and senior defensive lineman Will Coleman (back surgery) can help stabilize things and provide depth. Both have been out all year with injuries.
''It'll be good to see some veteran bodies out there,'' Mullen said.
---
Follow David Brandt on Twitter: www.twitter.com/davidbrandtAP . AP college football website: www.collegefootball.ap.org .
---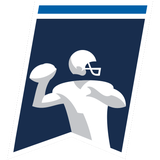 Get more from College Football
Follow your favorites to get information about games, news and more
---