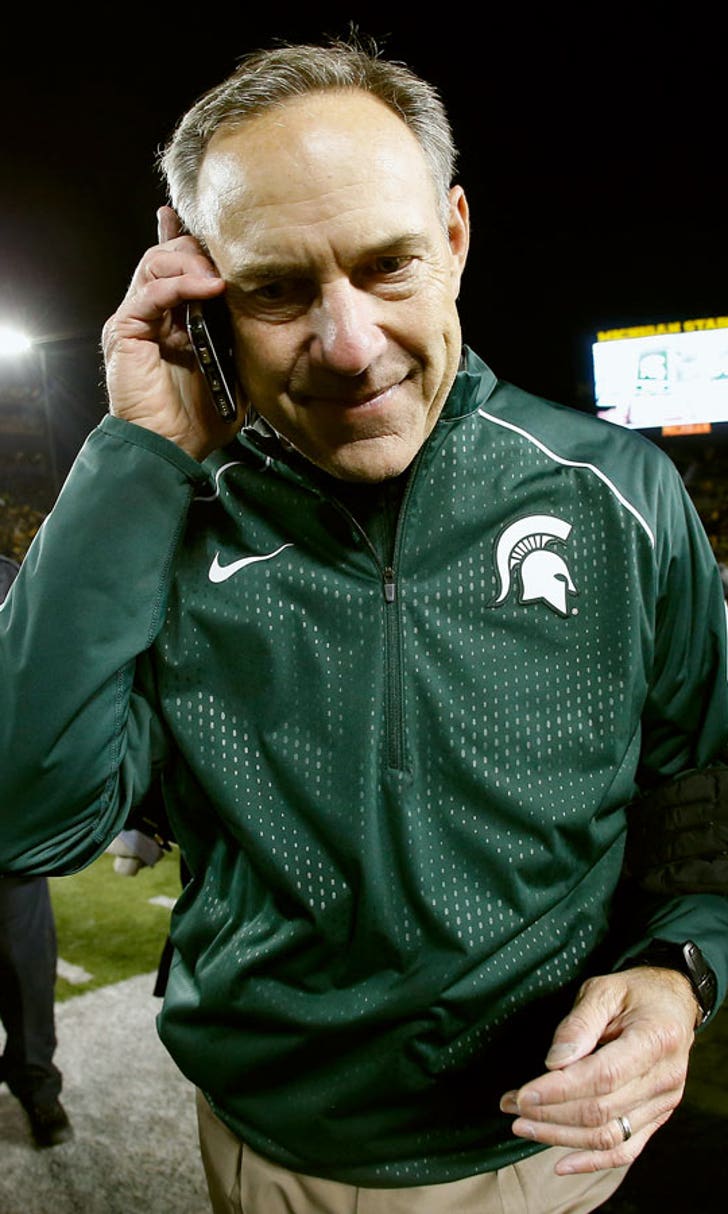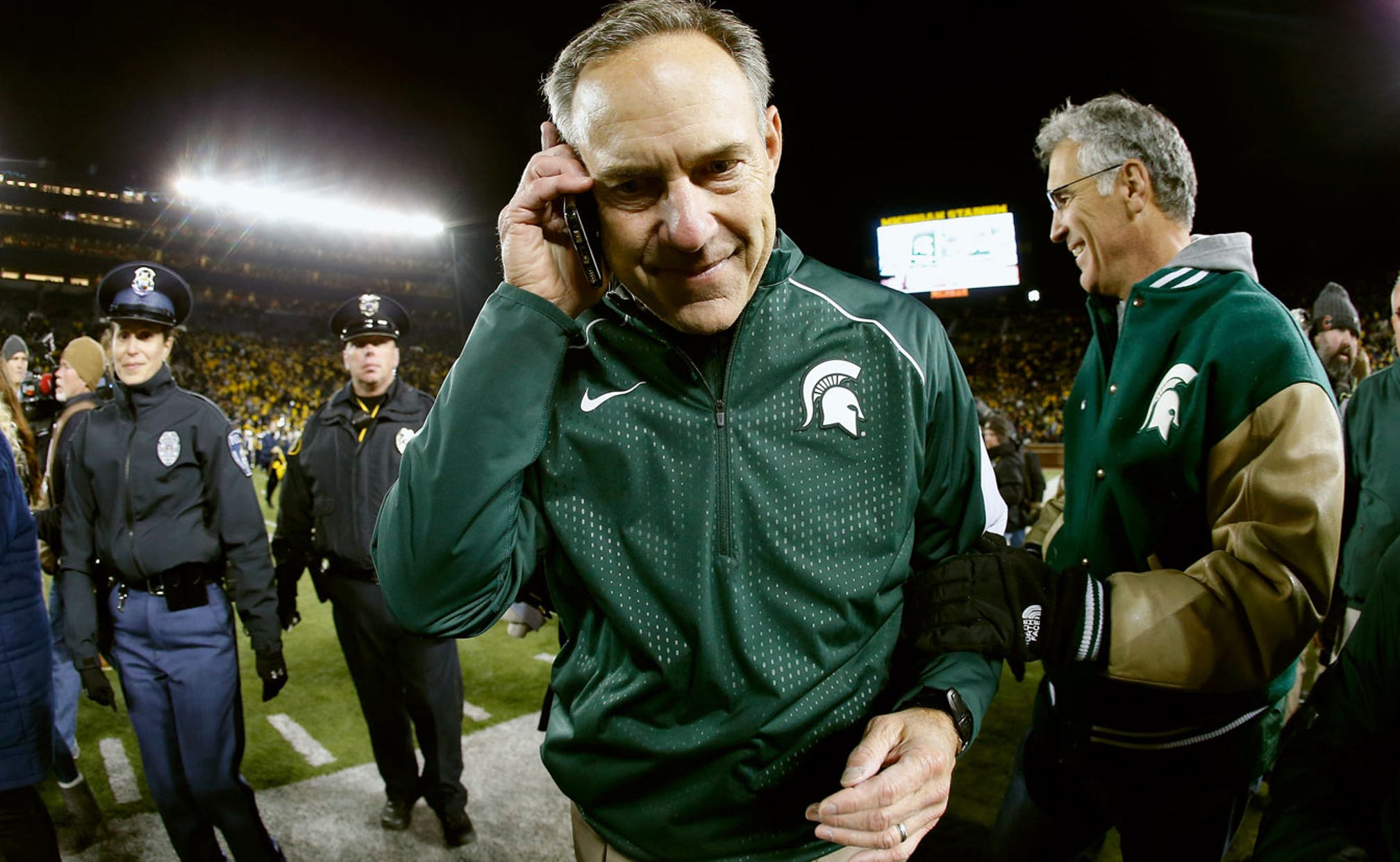 Michigan State's Mark Dantonio remembers the late Mike Sadler
BY foxsports • July 26, 2016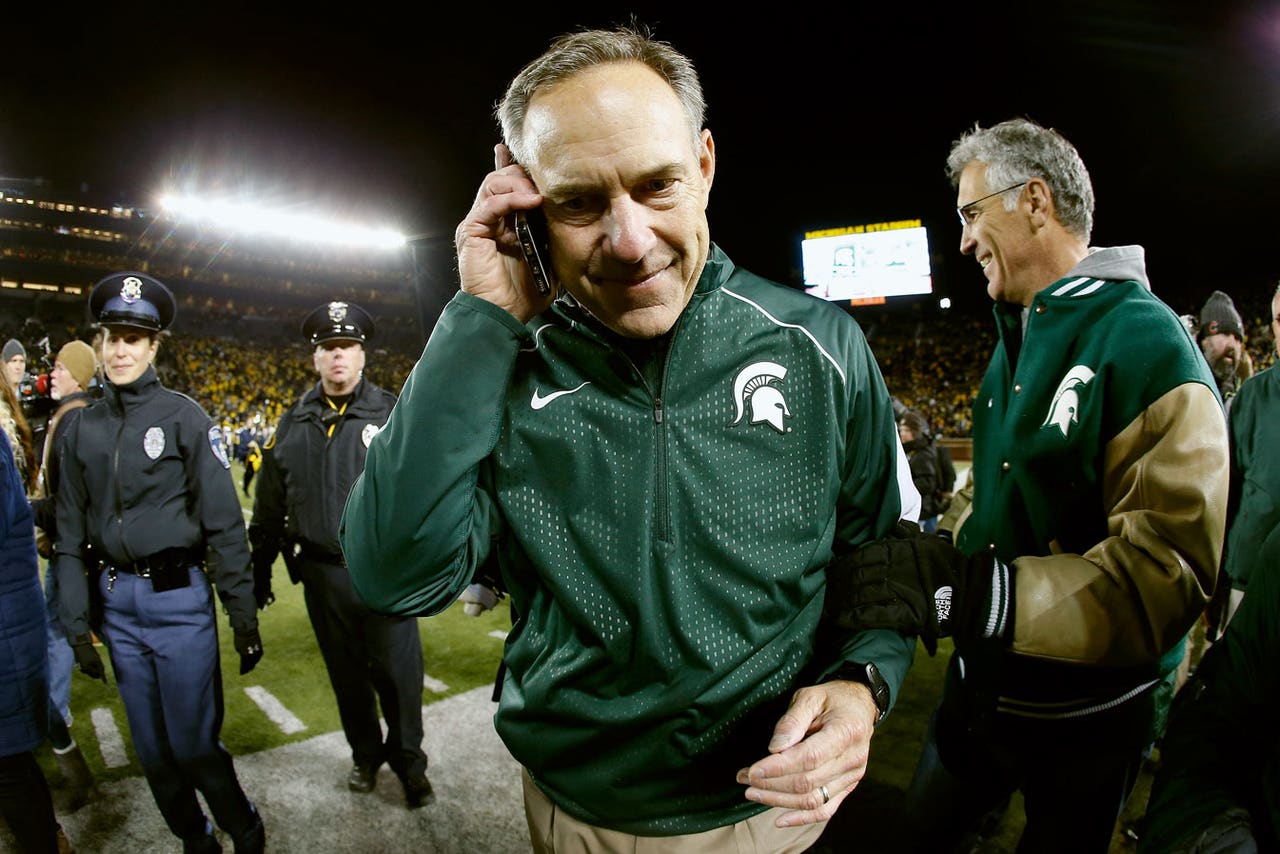 Michigan State coach Mark Dantonio said he learned at 1 PM CT on Sunday about the tragic news that Mike Sadler had died. The 24-year-old former star punter for the Spartans, the only four-time Academic All-American in school history, was killed along with Nebraska punter Sam Foltz in a car crash late Saturday while driving back from a kicking camp where they were helping mentor young kickers and punters.
"What occurred was a great tragedy," Dantonio said Tuesday at Big Ten Media Days. "He was a giver. There was no take in Mike Sadler. He lived life. He made everybody's life better and we'll miss him terribly."
Sadler, who finished up his college career in 2014 and was set to enroll at Stanford law in the fall, was a Ray Guy semifinalist and earned first-team All-American honors in 2014. But he was much more than just a terrific punter.
"Mike had a real gift for making everybody around him feel special," said Dantonio. "He was gonna find a way to make you smile. He'd want to be remembered as a person who embraced life. He wouldn't want me to be up here tearing up.
"There's story after story of him lighting up a room, but there was also a serious side to him. He was an outstanding punter. No moment was too big for him -- whether it was calling his number for a fake punt or fake field goal. That's what I'll also remember about him."
Dantonio said there has been some internal discussion at MSU about honoring Sadler, but added that "it's too soon. Right now, it's about remembering Mike and remembering Sam."
On Wednesday, MSU announced that through the cooperation of the Sadler Family, Michigan State Athletics has established the Mike Sadler Legacy Football Scholarship Fund.
---