Michigan State could enter season without bell cow at running back
Published
Aug. 18, 2015 12:16 p.m. ET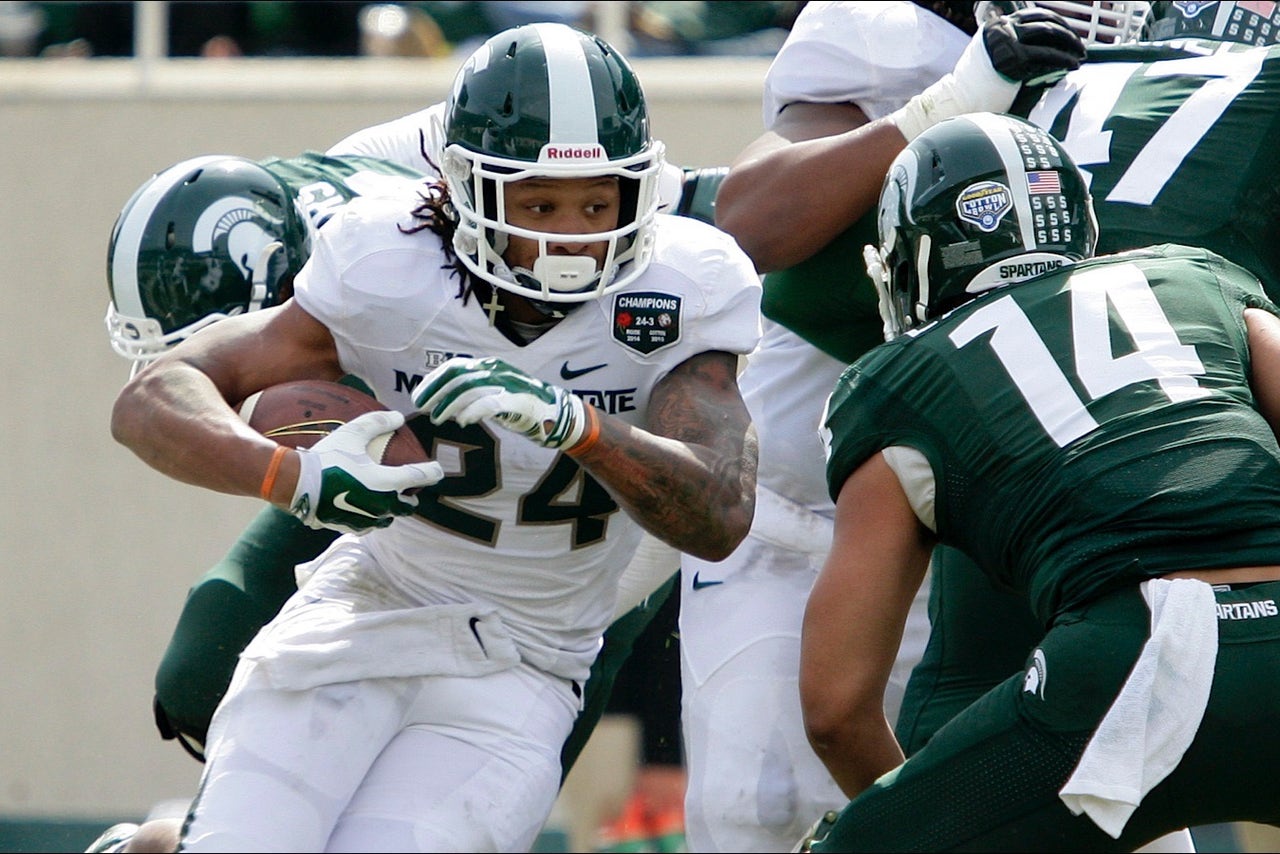 By all accounts, the competition to be the No. 1 running back for Michigan State remains wide open at this point in the preseason. 
Spartans co-offensive coordinator and running backs coach Dave Warner said that might not change before the season opener, either. 
"I think it might be like 2013 when we were a little bit unsettled or had a couple guys going into the season that went into week four where we settled on Jeremy Langford," Warner told reporters in East Lansing after a scrimmage Monday. "It might be similar to that.
Three young players -- sophomore Gerald Holmes, redshirt freshman Madre London and true freshman L.J. Scott -- are in the competition while head coach Mark Dantonio indicated junior Delton Williams, who is working his way back after being reinstated to the team following discipline for an off-field incident, will also be part of the competition at some point. 
"(Williams) has been actively coached for two years, so he'll be back in the mix," Dantonio said. "And then you have three guys who are relatively new. They have the physical tools to do it, which is the positive thing. It's not can they do it, it's can they get the right guy at the right moment. And that's probably the biggest thing." 
Meanwhile, Warner broke down what he has seen from each of the other three. 
"(London and Holmes) have done a good job of understanding that we like our backs going north and south," Warner said. "When they find that first crease, they've taken that. Madre's done the same (as Holmes). I think he's done a good job of running through tackles. He broke a handful of tackles on Saturday. I'm not sure what our yards after tackle was, but I know it was pretty impressive." 
Scott has faced a steep learning curve because he was not among the first-year players to enroll in time for spring ball, but he seems to be catching up quickly. 
"We've thrown a lot at him well and he's done very well from a mental aspect of learning the offense, more specially pass protection and things like that which are a little bit more involved from what he's used to," Warner said. "He did well there, and with the ball in his hand he's shows patience. He hangs behind his blockers, lets things happen, and then when he likes his crease, he takes it." 
---
---