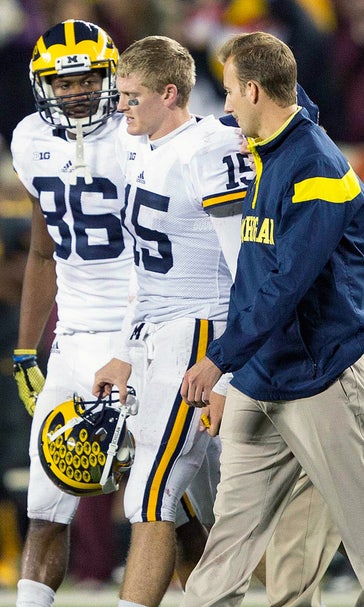 Michigan begins week with uncertainty about quarterbacks
November 2, 2015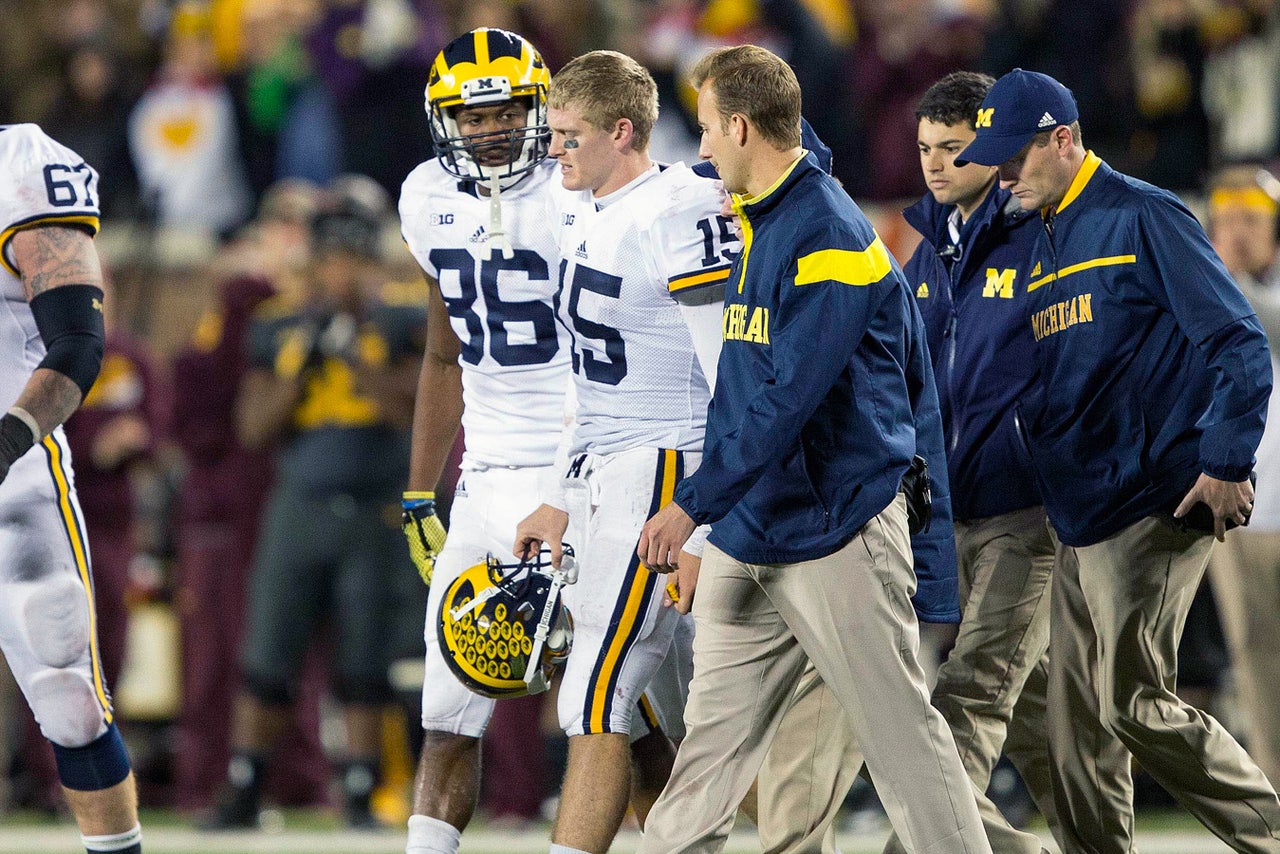 Michigan football coach Jim Harbaugh told reporters Monday in Ann Arbor there are two criteria for Jake Rudock to be able to play quarterback for the Wolverines this week when they host Rutgers. 
"He's not going to injure himself worse, and he gives us the best chance to win," Harbaugh said. 
Rudock left the game at Minnesota on Saturday night after taking a hard shot while he was sliding. The blow knocked his helmet off, but Harbaugh said the quarterback's injury was to his ribs. 
The question about who gives the Wolverines the best chance to win may have gotten harder to answer after Wilton Speight performed admirably in Rudock's place against the Gophers. 
He got off to a slow start before hooking up with Jehu Chesson for a 14-yard touchdown that proved to be the game-winner late in the fourth quarter. 
"I imagine when we go to practice today that No. 3 will have a pep in his step," Harbaugh said of Speight. "They'll be a bounce to him."
(H/T ESPN.com)
---
---