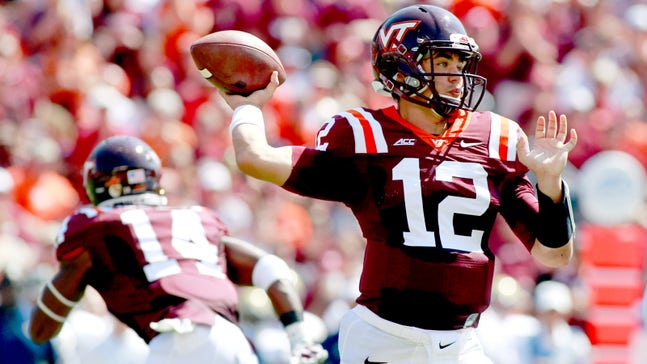 Michael Brewer answers one question for the Hokies, but several still remain
Published
May. 4, 2015 11:37 a.m. ET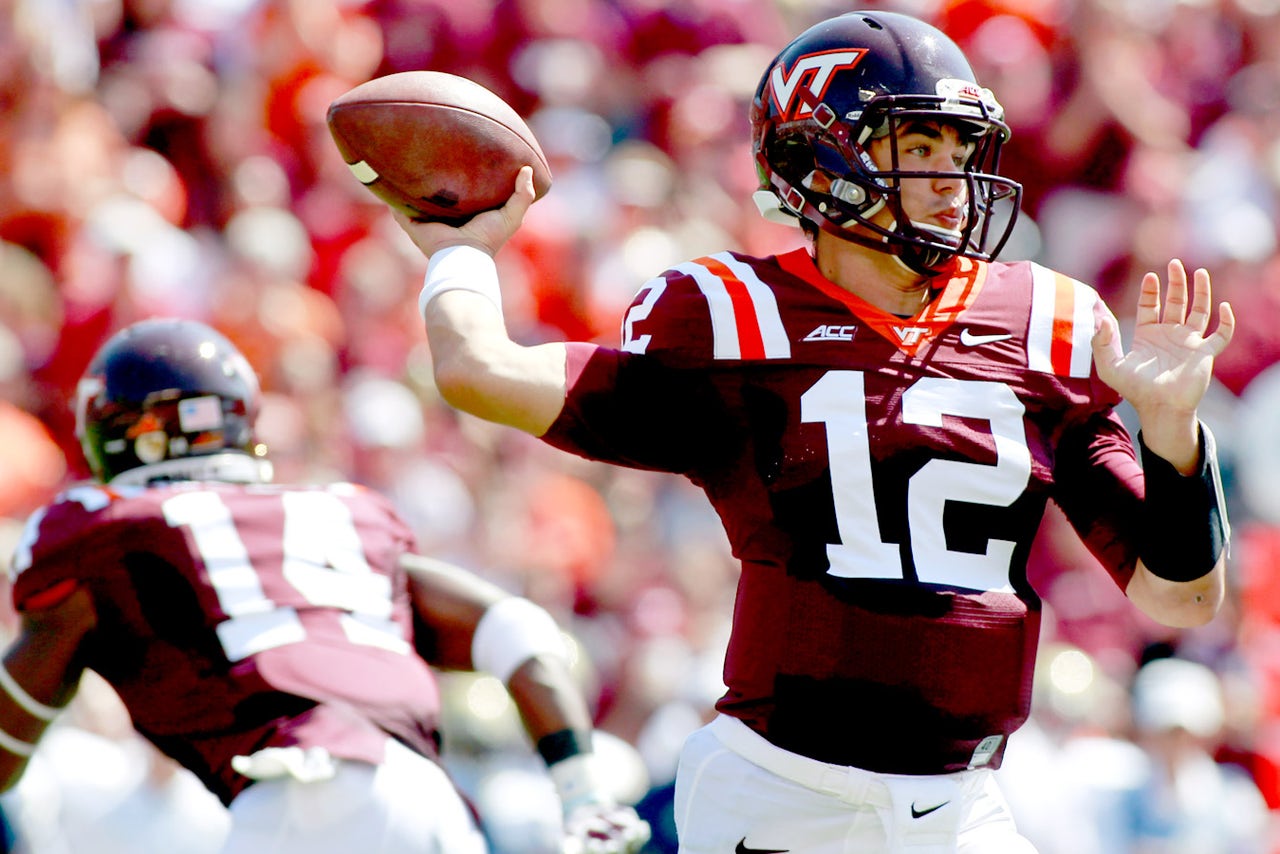 The Hokies have their starting quarterback securely in place for the 2015 season, after Michael Brewer was named Virginia Tech's most improved player of the spring. Brewer credited his improvement to a more precise timing with his pass-catchers, according to Andy Bitter of The Roanoke Times.
"Where timing was lacking last year, we've kind of dug deep and gotten a lot of that timing down, especially with Isaiah (Ford) and Cam (Phillips) and Bucky (Hodges)," Brewer told The Roanoke Times. "We're utilizing their size and speed and what they do best when teams play man coverage."
While Brewer has seemingly solved the quarterback situation, Bitter notes that several other uncertainties still remain. The beat writer asks unanswered questions about about a potential featured running back and defensive end depth, while also raising concerns about the offensive line and defensive backfield personnel.
The 2015 Hokies are starting to come together after a productive spring, but there will be a lot of summer assessment before the team is ready to take the field this fall.
(h/t PilotOnline.com)
Photo Credit: Peter Casey/USA TODAY Sports
---