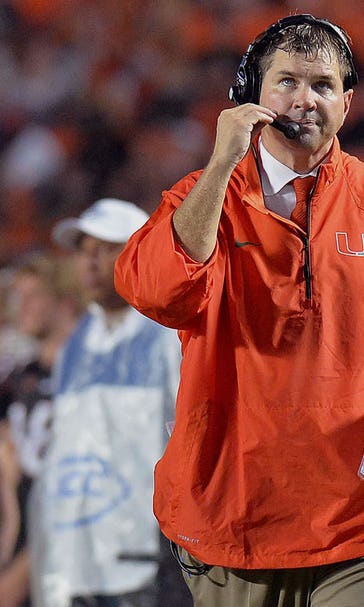 Miami coach Al Golden OK with fans' high expectations
October 15, 2015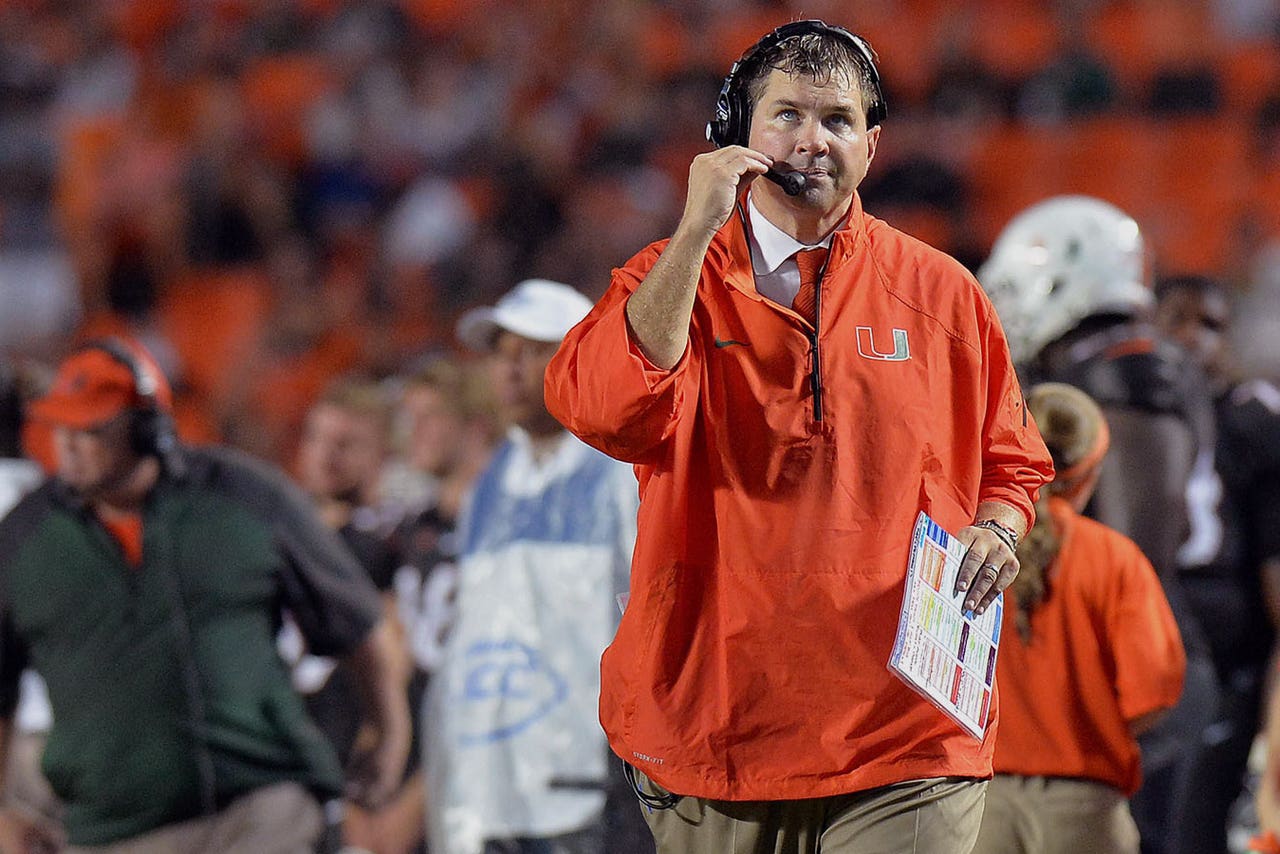 Miami head coach Al Golden is well aware of the chatter surrounding his job security and all the "Fire Al Golden" banners that have followed him around the country, but he wants Hurricanes fans to know that he has the same standards for the program they do.
Following Miami's hard fought, 29-24, loss to archrival No. 11 Florida State last Saturday, Golden, whose team is 3-2 (0-1 ACC), was asked if he felt fans' expectations for the football program were unrealistic, and the embattle Hurricanes head coach said that he shares their expectations.
"I think we all come to the University of Miami because there's high expectations," Golden said. "At the end of the day, there's high standards and that comes with the territory.
"Anybody reserves the right to form an opinion or have an opinion … but (Saturday's game against Virginia Tech) is a big game. It's a really, really big game for our guys and our program and we're going to try and get a big win in the Coastal Division and that's our complete focus right now."
The Hurricanes will kick off against the Hokies (3-3, 1-1 ACC) at 3:30 p.m. in Miami.
---