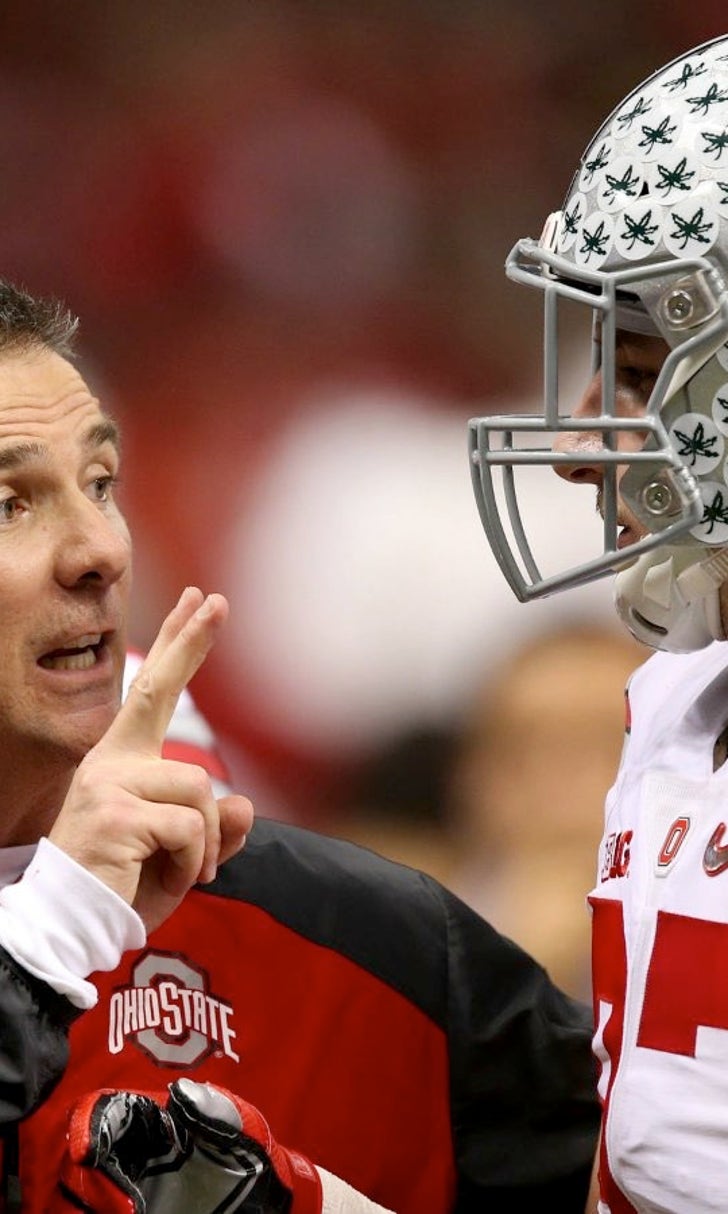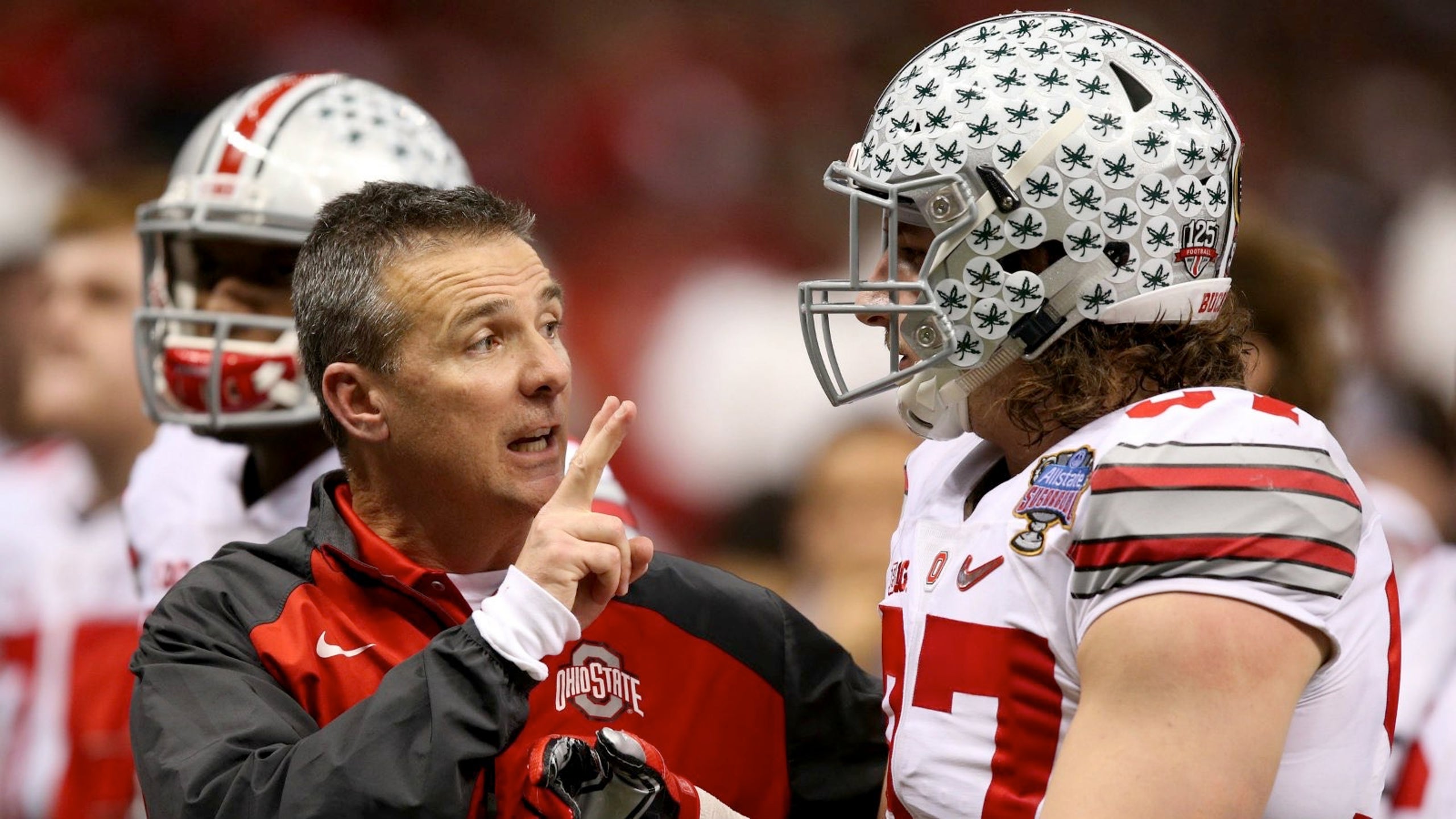 Meyer on suspensions: 'We have recruited very well ... move forward'
BY Marcus Hartman • July 30, 2015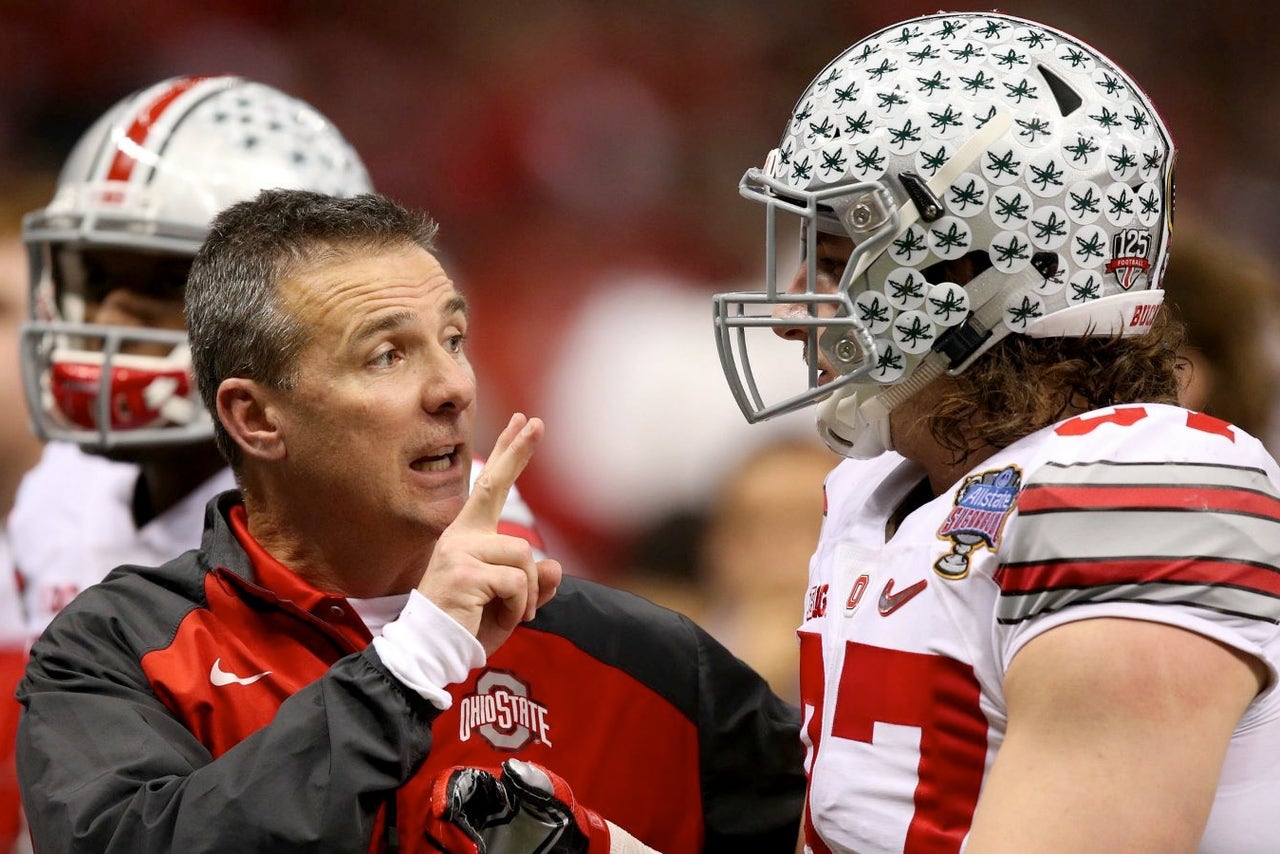 When it was his turn to speak to reporters at Big Ten football media days, Urban Meyer did not elaborate much on the suspensions of four Ohio State football players announced around midday Thursday.
The coach said only he had known about the pending discipline for star defensive end Joey Bosa and wide receivers Jalin Marshall, Dontre Wilson and Corey Smith before it was announced and that he supports the university policy being upheld. The four will miss the season-opener against Virginia Tech. 
"Whether it is a sprained ankle or 'stuff' you try to create culture with teams moving forward," Meyer said.
He referenced adversity the Buckeyes faced last year, including twice losing their starting quarterback to injury, en route to winning the national championship and acknowledged the season opener at Virginia Tech on Sept. 7 is not going to be a walk in the park.
"We are facing extremely talented team, a very well-coached team on the road in a very tough environment," Meyer said. "However, we have recruited very well, so get going. Move forward."
Asked later if he would speak more in-depth about what it was that Bosa, Marshall, Wilson and Smith did to get sidelined, Meyer declined.
"Internally it was a violation of team policies and that's as far as I will go," the coach said.
He did give some insight into which of the losses are going to bother him most, though.
After naming more than a half dozen players who could step into the lineup at receiver -- including quarterback Braxton Miller -- he sounded less sure about who will take the spot of Bosa, last year's Big Ten Defensive Lineman of the Year.
"I"m not overly concerned at that spot (receiver)," Meyer said. "Obviously when you lose the big defensive end who everyone knows where he's at, that's a concern."
---