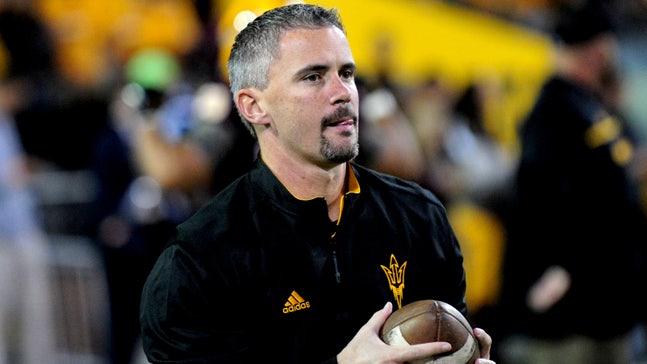 Memphis introduces Mike Norvell as Tigers' new head coach
Published
Dec. 4, 2015 7:02 p.m. EST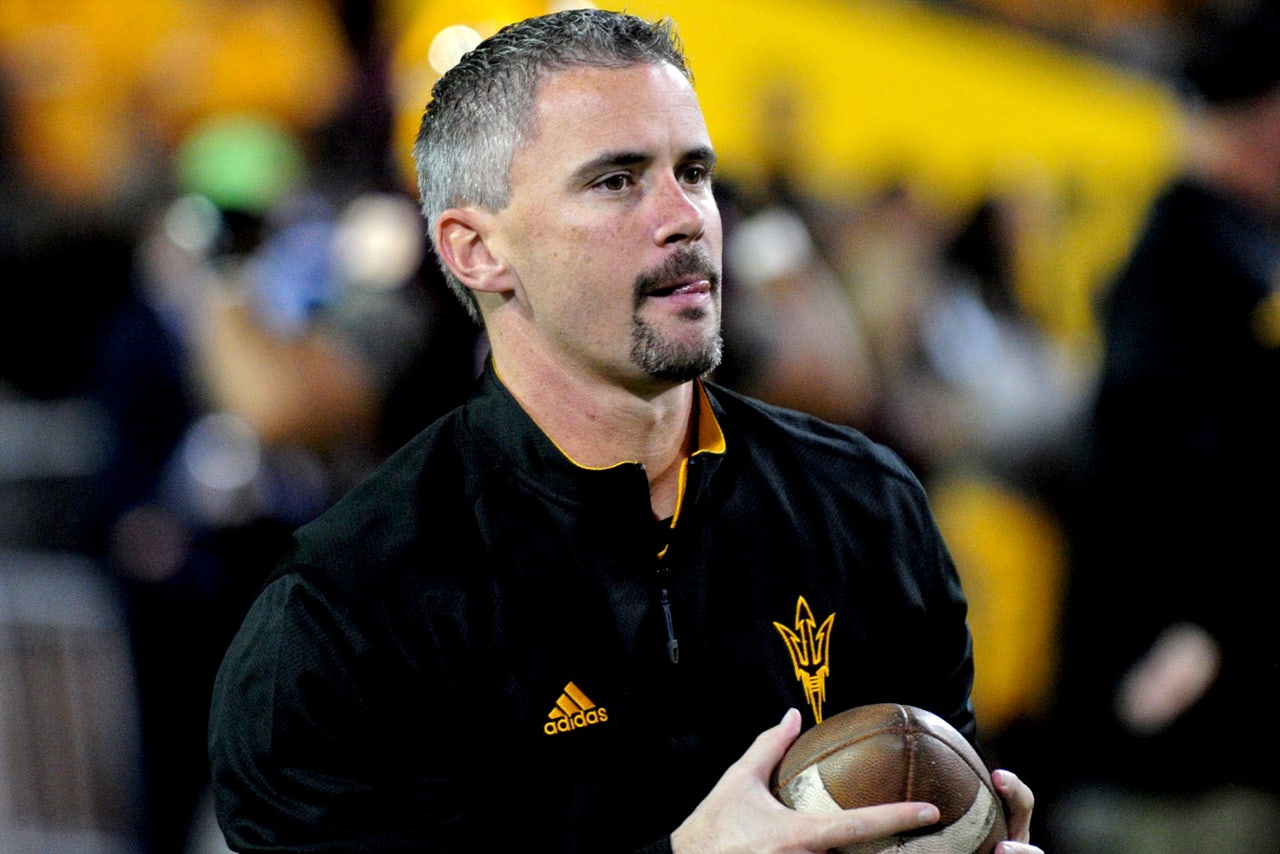 MEMPHIS, Tenn. — Mike Norvell and Memphis officials believe they are the perfect match.
He believes Memphis is the perfect place for his first head coaching job. And Memphis thinks it has found the perfect coach to continue the success the Tigers have enjoyed in recent years.
Norvell, 34, was introduced as Memphis' 24th football coach Friday afternoon. He said it didn't take long for him to realize this was the right opportunity for him.
"There's a lot of opportunities that have been discussed in my coaching career of places that I could've gone, of people I could've went and led," Norvell said. "But I was in such a great situation it had to be right. It had to be all about the fit and all about the family."
The feeling was mutual. Athletic director Tom Bowen said Norvell is the "perfect person," and he brings a high-octane offense that should help the Tigers' continue their momentum.
"I believe Mike Norvell will continue to build upon our success and create even greater standards of competitive excellence for our program for years to come," Bowen said.
The AD introduced the former deputy head coach and offensive coordinator at Arizona State just six days after Justin Fuente left for Virginia Tech. Fuente was 26-23 in four seasons reviving a Memphis program largely ignored in its own town after posting a 5-31 record the three seasons before his arrival.
Norvell said he sees unlimited potential for Memphis.
"I'm excited about where we're going to go," Norvell said.
Norvell takes over a program that has won 19 games the past two seasons including an American Athletic Conference championship in 2014 that was the program's first in 43 years. The Tigers capped that season with an overtime win over BYU in the inaugural Miami Beach Bowl and finished 25th in the Top 25 for the first end-of-season ranking in Memphis' history.
Memphis finished this season 9-3 with an offense ranked 12th in the nation and seventh in scoring (42.7 points a game). The Tigers were ranked as high as 15th this season starting 8-0.
Norvell would seem to have the credentials to maintain that offensive character with the Tigers. Under his direction as coordinator, the Sun Devils (6-6) ranked 23rd in the country in total offense at 473.8 yards a game, while averaging 34 points, good for 40th.
"I am so proud of Mike and the career he has forged for himself," Arizona State coach Todd Graham said in a statement. "Mike and I have been together for nine years, since I hired him as a graduate assistant at the University of Tulsa, including the past four years here at ASU. Together, we won 34 games and will have appeared in four straight bowl games."
Norvell worked under Graham with stops at Tulsa, Pitt and Arizona State. He played collegiately at Central Arkansas where he was a four-year starter at receiver and left as the program's all-time leader in receptions.
He brings to the Tigers a background very similar to Fuente — a young, offensive-minded coach, who served as offensive coordinator at a high-scoring, major conference program. Fuente was TCU's co-offensive coordinator when hired by Memphis in 2011.
Like Fuente, Norvell's name was not among those rumored as a possible replacement since Fuente's departure. Memphis initially focused on Missouri defensive coordinator Barry Odom, a former Tigers assistant under Fuente. Norvell's name did not arise until Thursday night when Rudd wrote on Twitter that Memphis had a new coach.
That left only Norvell's introduction Friday and a hint of the style he plans for Memphis.
"We're going to play smart. We're going to play fast. We're going to play physical," Norvell said. "And we're going to be passionate about finishing everything we do."
---
---