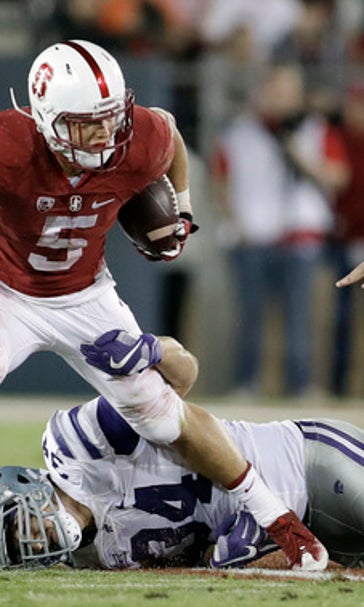 McCaffrey's 2 TDs lead No. 8 Stanford past Kansas St. 26-13
September 3, 2016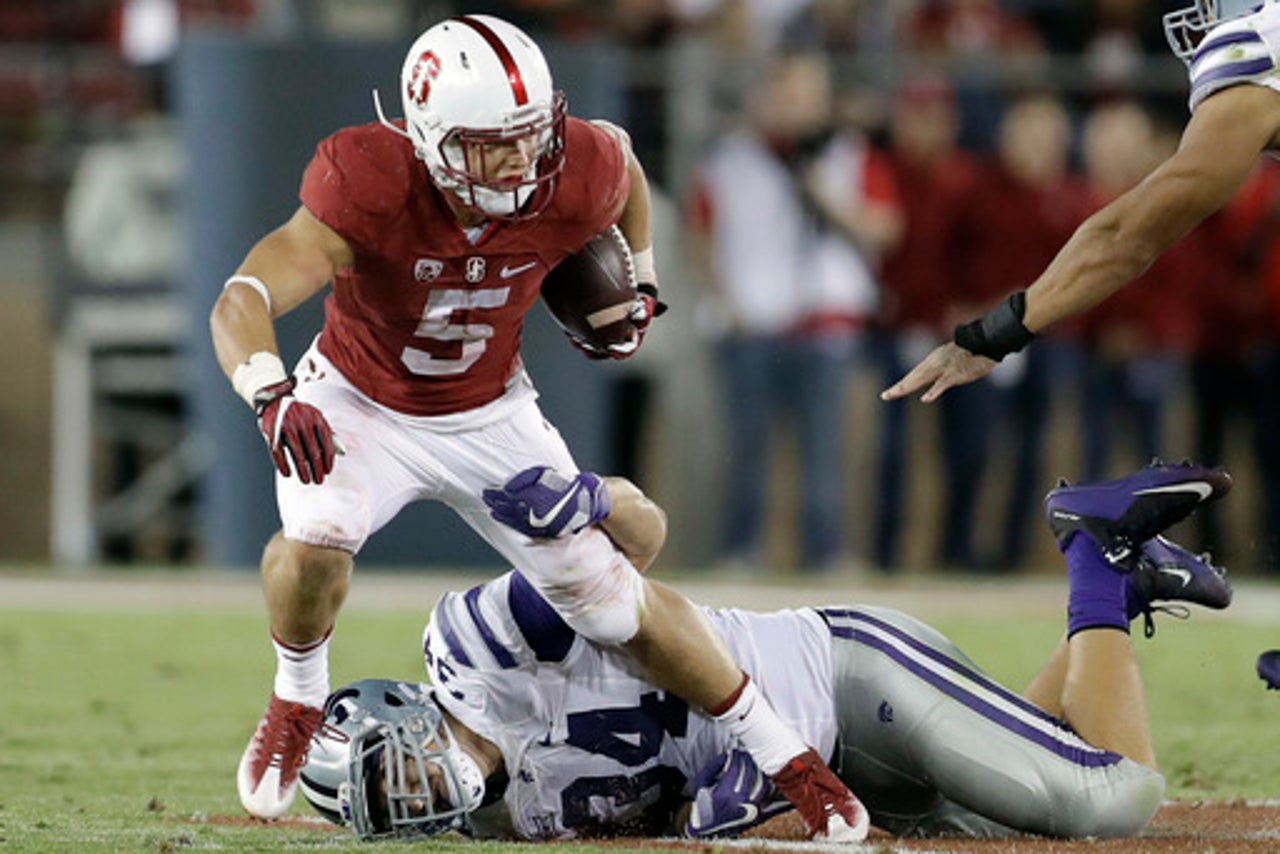 STANFORD, Calif. (AP) Christian McCaffrey had a two long touchdown runs and Ryan Burns threw a scoring pass in his first career start to lead No. 8 Stanford to a 26-13 victory over Kansas State on Friday night.
With the Wildcats focused on stopping McCaffrey after he set the major college football record for all-purpose yards and finished second last year in Heisman Trophy voting, Stanford turned to its new quarterback to lead the offense early in the opener for both teams.
Burns completed his first 10 passes, including a 40-yard touchdown strike to Michael Rector on the opening play of the second quarter.
McCaffrey then got into the act with an electrifying 35-yard touchdown run. He froze safety Kendall Adams with a juke and raced to the end zone for the score.
McCaffrey shattered Barry Sanders' 27-year-old record by gaining 3,496 all-purpose yards last season when he finished second to Alabama's Derrick Henry in the Heisman.
But Stanford's offense stalled in the second half before McCaffrey iced the game with a late 41-yard TD run. He finished 126 yards on 22 carries and 210 all-purpose yards.
THE TAKEAWAY
Kansas State: The Wildcats' inexperienced offensive line featuring two freshmen struggled. Stanford had eight sacks, including one in the end zone by Jordan Watkins for a safety. Jesse Ertz was briefly knocked out of the game in the second half after one hit. He recovered to throw a late TD pass to Isaiah Zuber.
Stanford: After converting his first five third-down passes into first downs, Burns struggled. The Cardinal gained just 30 yards in the second half before McCaffrey's second TD run. The defense was up to the task to make the lead hold but could have more trouble doing that once the Pac-12 schedule starts.
UP NEXT
Kansas State: The Wildcats play Florida Atlanta in their home opener Sept. 17.
Stanford: The Cardinal are off before beginning conference play at home against No. 20 USC.
---