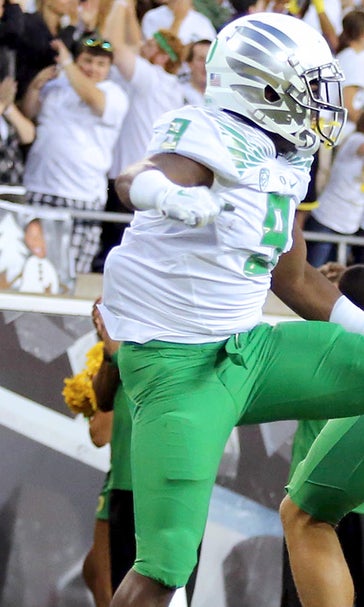 Marshall, Nelson named to Hornung Award watch list
July 6, 2015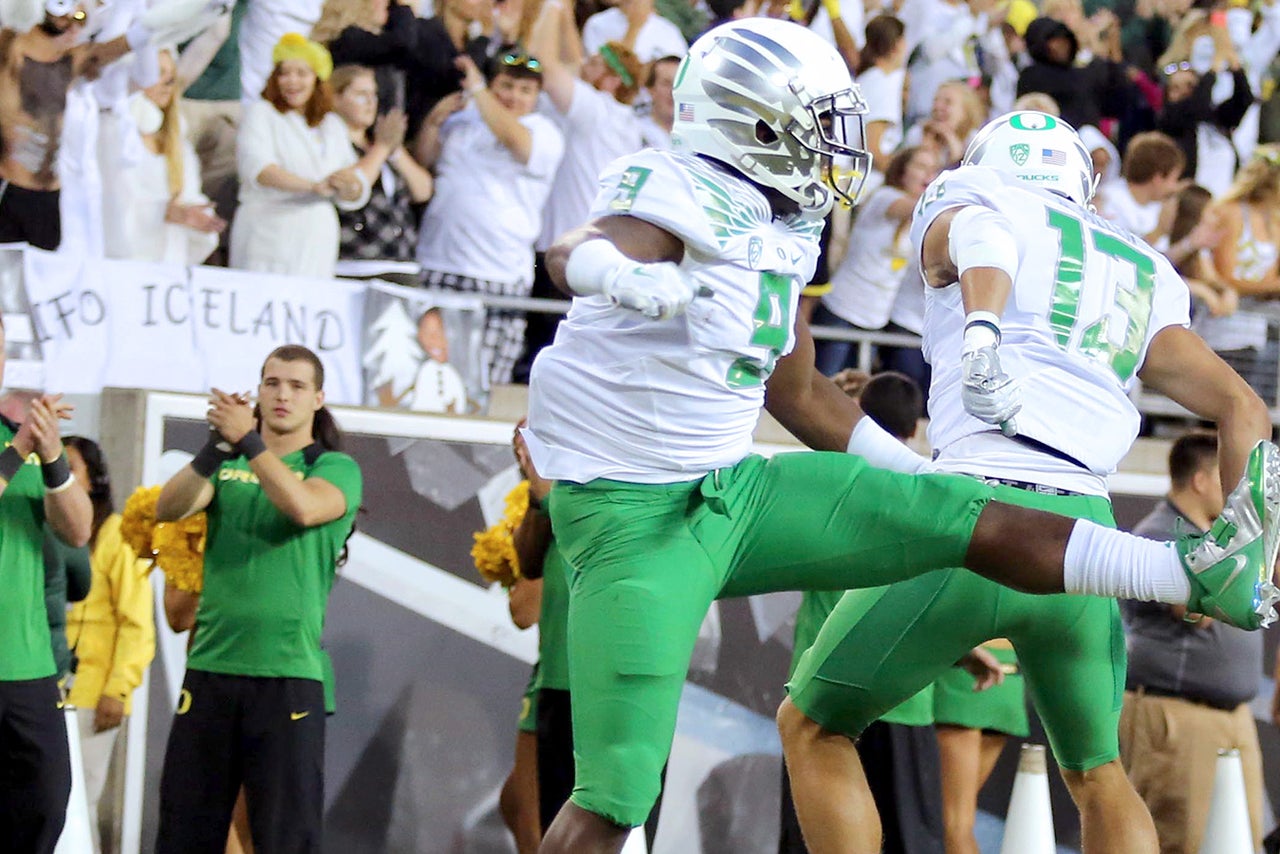 Oregon wide receiver/running back Byron Marshall and two-way sophomore standout Charles Nelson have been named to the 2015 Paul Hornung Award watch list. 
The Hornung Award watch list is composed of 44 players from around the country who will compete for the award that is given to college football's "most versatile player".
Eight of the 44 players on the list come from the Pac-12 conference, which is the most of any conference in the country. The 2014 winner was Washington linebacker/running back Shaq Thompson. 
Marshall, a senior, holds the unique distinction of having both a 1,000 yard rushing and 1,000 yard receiving season to his credit. He figures to be used mostly as a slot receiver in 2015. 
Nelson, whose position has yet to be determined for the 2015 season, figures to see time at defensive back, wide receiver and on special teams. Nelson was a breakout star as a true freshman for Oregon last season.
(h/t The Oregonian)
Photo Credit: Jaime Valdez-USA TODAY Spor
---
---