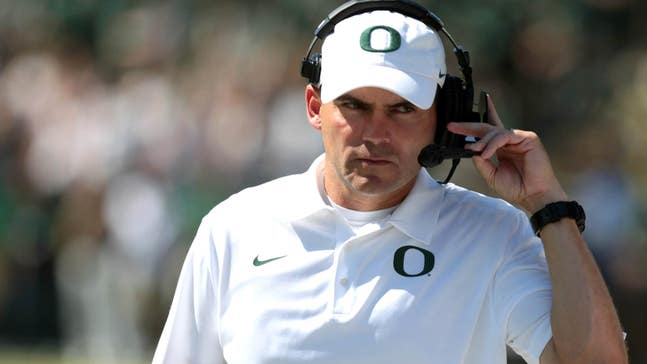 Mark Helfrich stands up for the Pac-12, says conference doesn't get 'benefit of the doubt'
Published
Oct. 28, 2015 4:12 p.m. EDT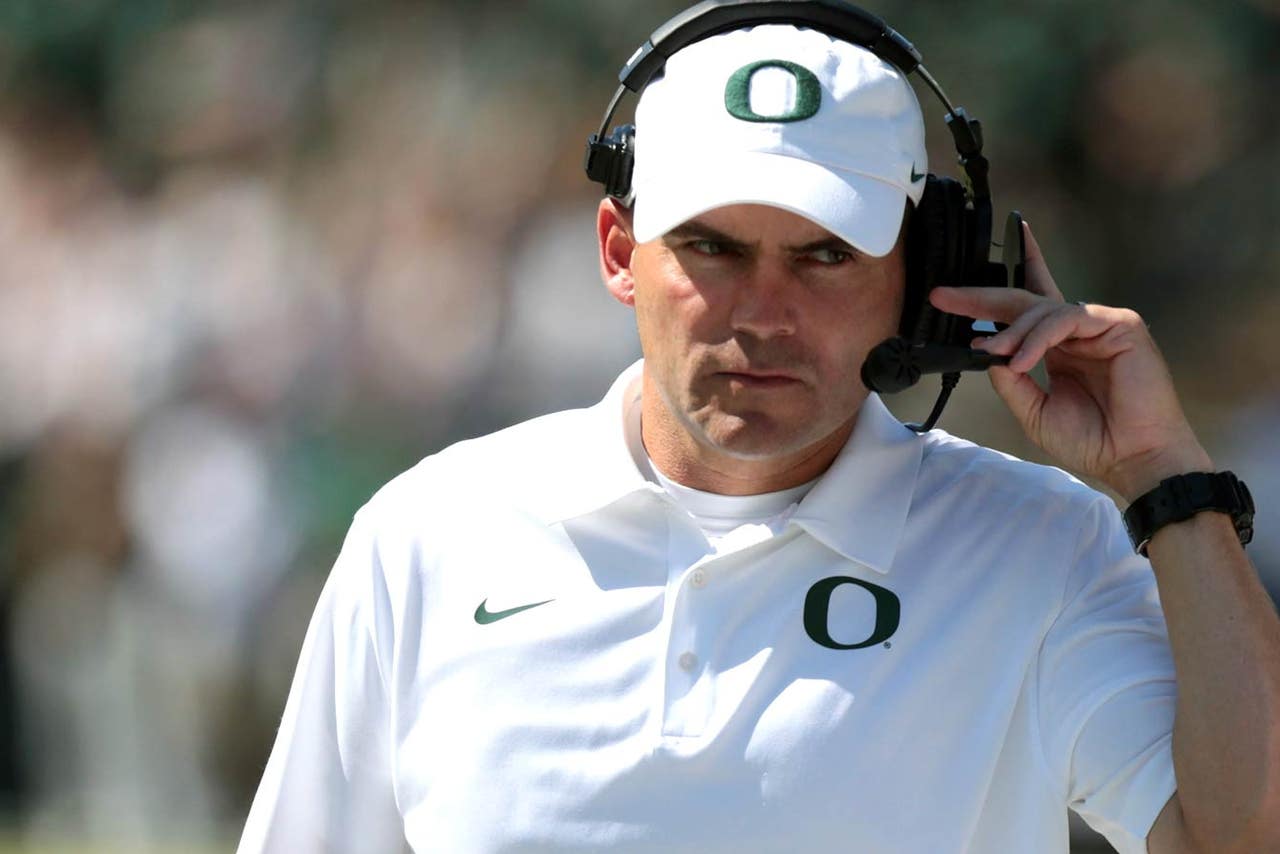 Oregon head coach Mark Helfrich is not too pleased with the national perception of the Pac-12 conference. In speaking with reporters on Tuesday, Helfrich said the conference was not getting credit for being incredibly deep and talented.
"That is a natural result and whether it is the nine-game (conference) schedule or everybody having the ability to beat everyone else, unfortunately there are extra losses," Helfrich said, according to The Register-Guard. "From a perception standpoint, in our conference we don't get the benefit of the doubt. In some conferences, if two teams lose unexpectedly, that speaks to the depth of the conference. In our conference, it's parity equals weakness. It is one of those things we are fighting and we need to keep grinding through."
Oregon takes on Arizona State Thursday night in Tempe.
(h/t The Register Guard)
---