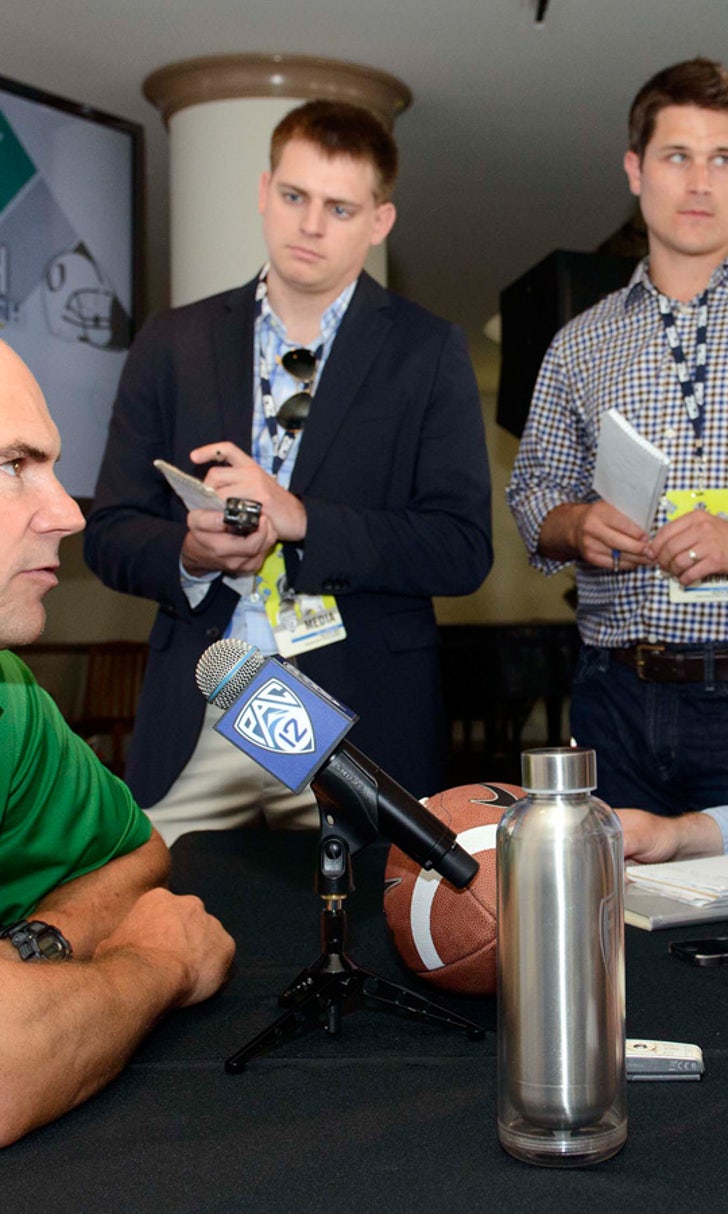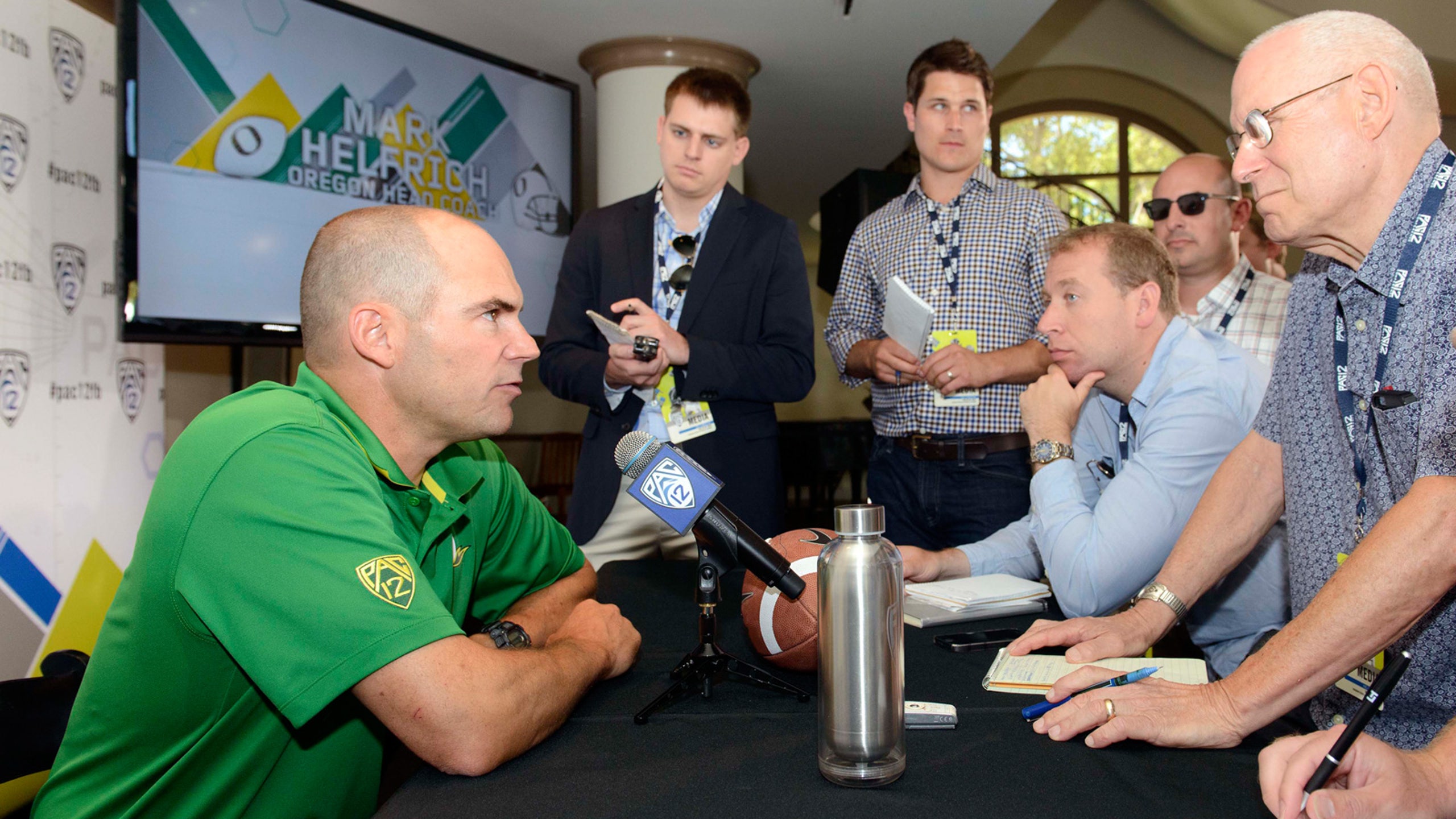 Mark Helfrich: Ducks need to 'learn from and flush' the 2014 season
BY foxsports • July 31, 2015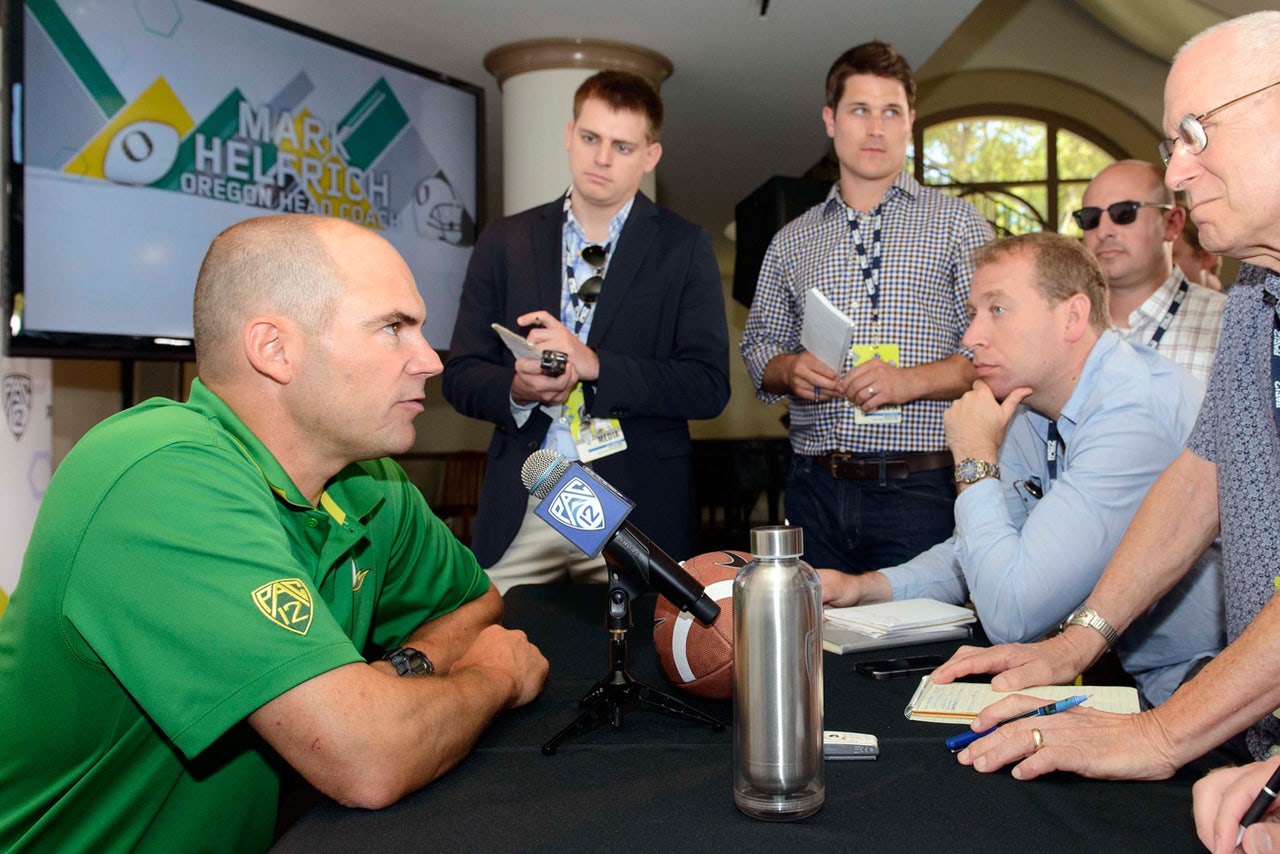 BURBANK, Calif. -- While Oregon head coach Mark Helfrich is proud of the Ducks' 2014 season, he says it's time for the Ducks to move on and focus on the 2015 season.
"Coming off a great season, great journey with a lot of legendary type guys. One of the biggest things moving forward out of last season was simultaneously learning from and flushing the end of it."
Helfrich went on to say that the Ducks need to get rid use last season as motivation.
"And that's where you're carrying a dead weight. You're carrying a rock for six months. If you compartmentalize it, and flush it, and use the rest to catalyze your improvement that's a good thing. So each guy, each coach has to take it how they best use that kind of motivational force."
(h/t Pac-12 Media Days)
---
---