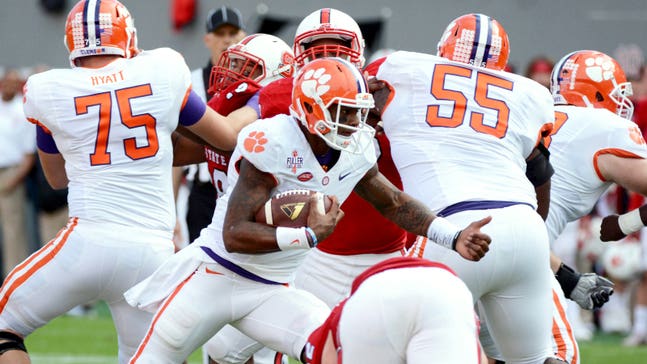 Mandel's Top 10: Two Tiger teams look ferocious, but let's give it a week
Published
Nov. 1, 2015 1:31 a.m. ET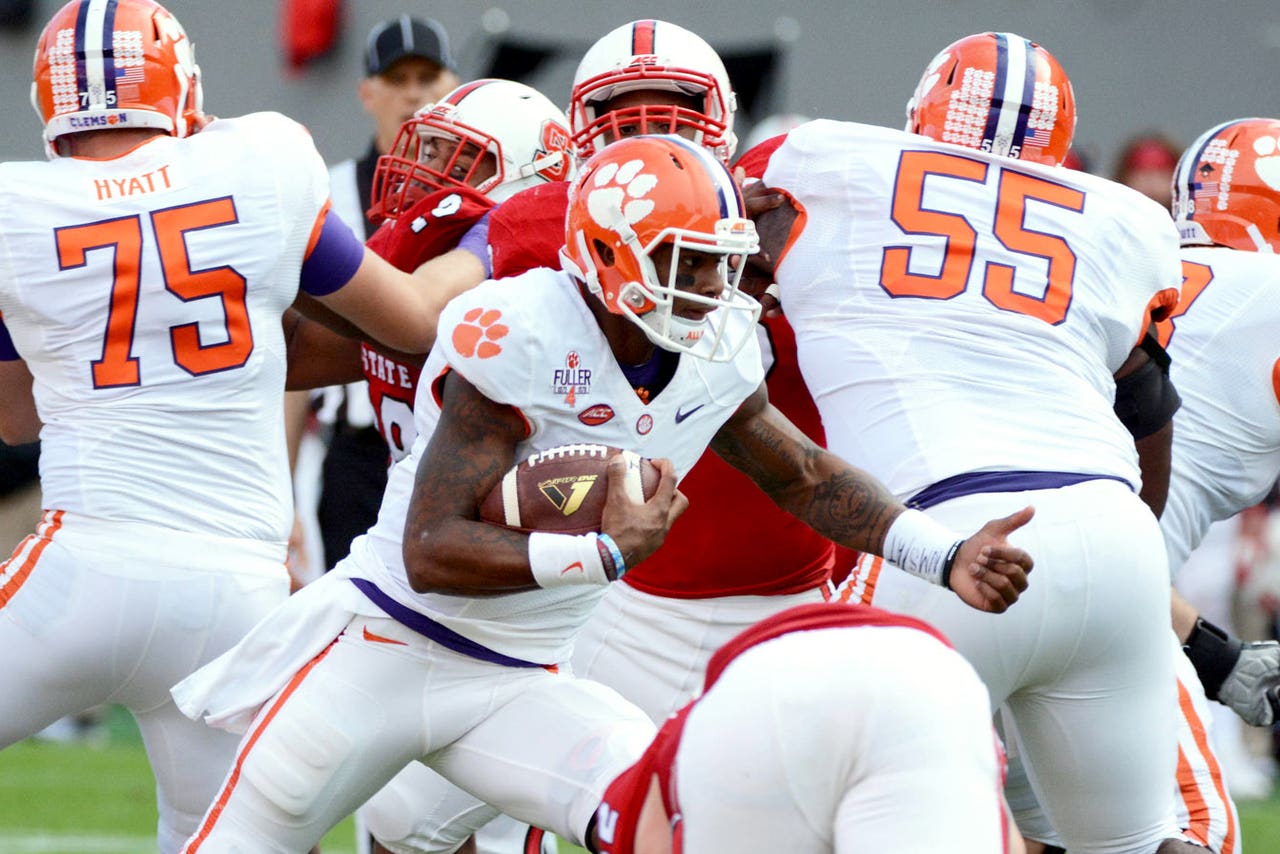 The calendar has turned to November and I'm still unsure whom my No. 1 team should be. Last week it was LSU. This week I elevated Clemson. Ohio State may well be better than both.
Fortunately, we'll finally get some clarity next week when LSU visits Alabama, Clemson hosts Florida State, and two undefeated Big 12 teams I don't currently have in here -- TCU and Oklahoma State -- meet in Stillwater. Here's guessing this list will look a lot different this time next week.
1) Clemson (8-0): Deshaun Watson has led the Tigers to consecutive 50-plus-point outings on the road against a pair of 5-3 conference foes (Miami and N.C. State). That, and their Notre Dame win keeps looking even better.
2) LSU (7-0): Les Miles' team heads to Tuscaloosa next week for the biggest LSU-Alabama game since the teams' famous 2011 doubleheader. That was a great LSU team, but it did not have Leonard Fournette.
3) Ohio State (8-0): Just when J.T. Barrett had finally seized control of the Buckeyes' quarterback job, he gets suspended for next week's Minnesota game. Fortunately the backup, Cardale Jones, is 10-0 as a starter.
4) Baylor (7-0): I've kept the Bears in my Top 4, but don't be surprised if the committee leaves them out this week due to their atrocious schedule.
5) Michigan State (8-0): If Baylor doesn't make the committee's top four, the Spartans likely will, thanks to wins over 5-3 Oregon and 6-2 Michigan.
6) Alabama (7-1): See: Biggest LSU-'Bama game since 2011.
7) Stanford (7-1): The Cardinal survived a wild last-second game at 5-3 Wazzu. Stanford's offense struggled, but its defense held the Cougars to a modest 5.1 yards per play and produced two game-turning interceptions.
8) Notre Dame (7-1): The Irish beat a 7-0 Temple team on the road thanks to yet another clutch performance from QB DeShone Kizer. On top of a win over USC and a close road loss at Clemson, ND is building a nice resume.
9) Florida (7-1): The Gators effectively clinched the SEC East before October even ended with Saturday's 27-3 drubbing of Georgia. Freshman Antonio Callaway is a big-time receiver, and Florida's defense is sensational.
10) Iowa (8-0): The Hawkeyes' defense smothered hapless Maryland on Saturday. At this point it will be highly surprising if Iowa is NOT 12-0 come the end of its regular-season schedule.
---
---