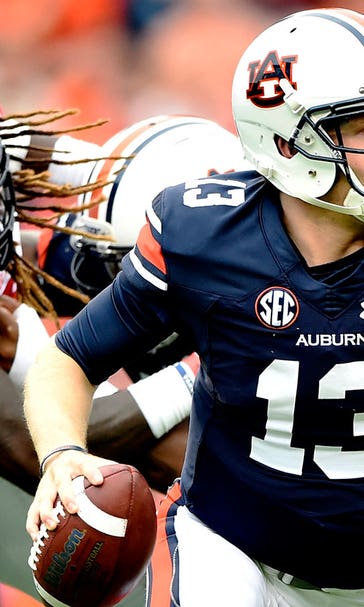 Malzahn on Sean White: 'We expect him to play' against Texas A&M
November 3, 2015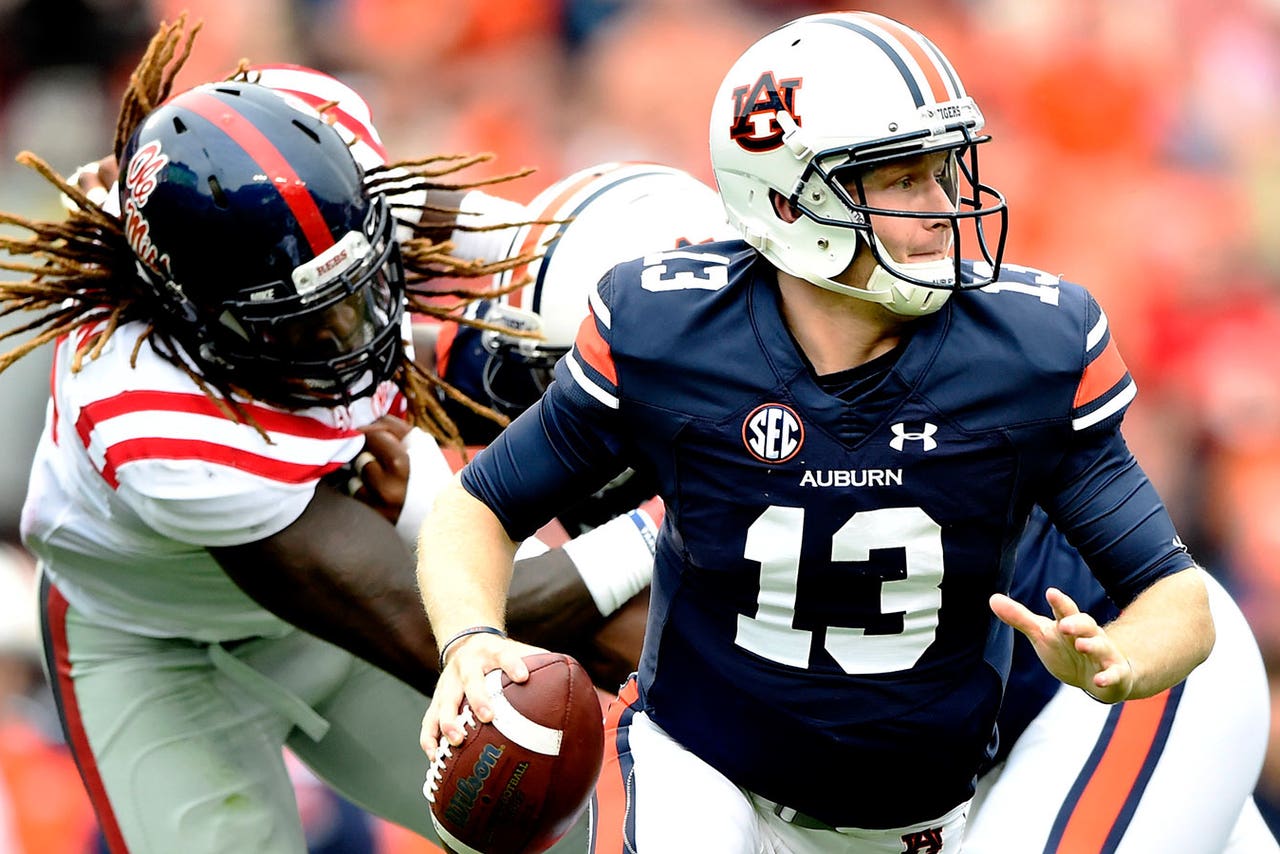 Auburn is going to need to upset one of its three remaining conference opponents to qualify for a bowl game and despite dropping the last two SEC games he's started, Sean White gives the Tigers the best chance to win moving forward. 
The question now is, can he fight through injuries and stay in the lineup? Head coach Gus Malzahn likes his chances. 
"I expect him to practice more than he did last week," Malzahn said. "I think we're at that point, knowing more about what's wrong with him and all that and knowing more about him, we expect him to practice more than he did last week. He's still a little banged up but we expect him to play."
White missed most of the team's practice leading up to Ole Miss and played the game with a brace on his left knee. Despite being absent for much of the week, White threw for a career-high 258 yards and threw his first touchdown in an Auburn uniform. 
"He showed a lot of guts and a lot of toughness," Malzahn said. "He was very determined."
Is White tough enough to lead Auburn to a bowl? We'll know soon enough. 
---