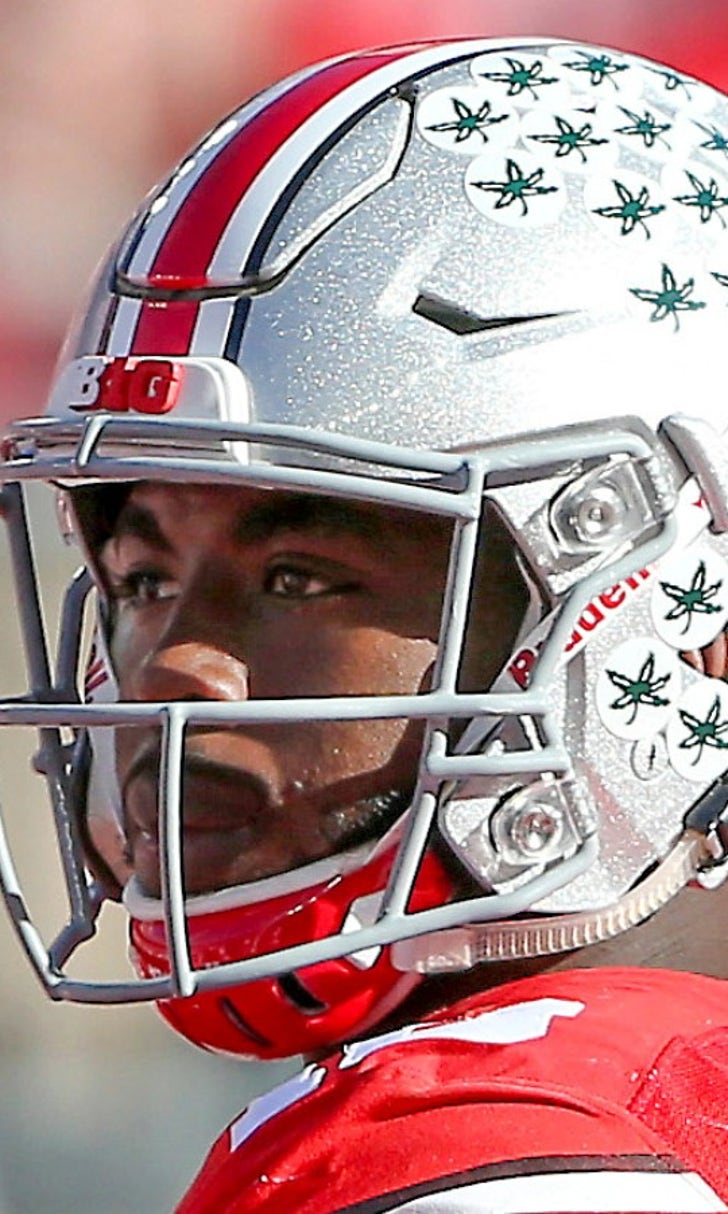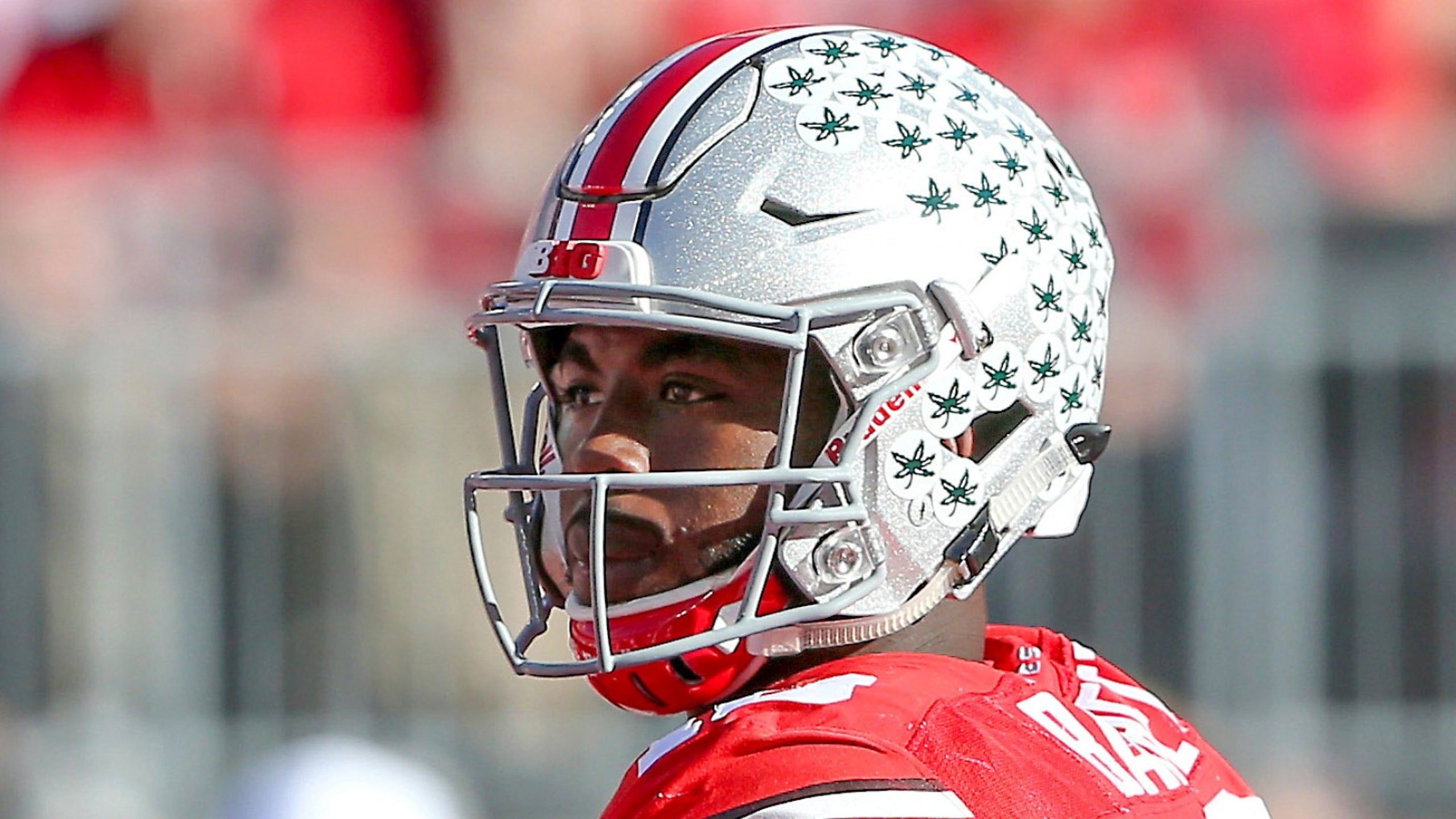 Mailbag: Why one-loss Ohio State could expose the entire playoff system
BY Stewart Mandel • December 9, 2016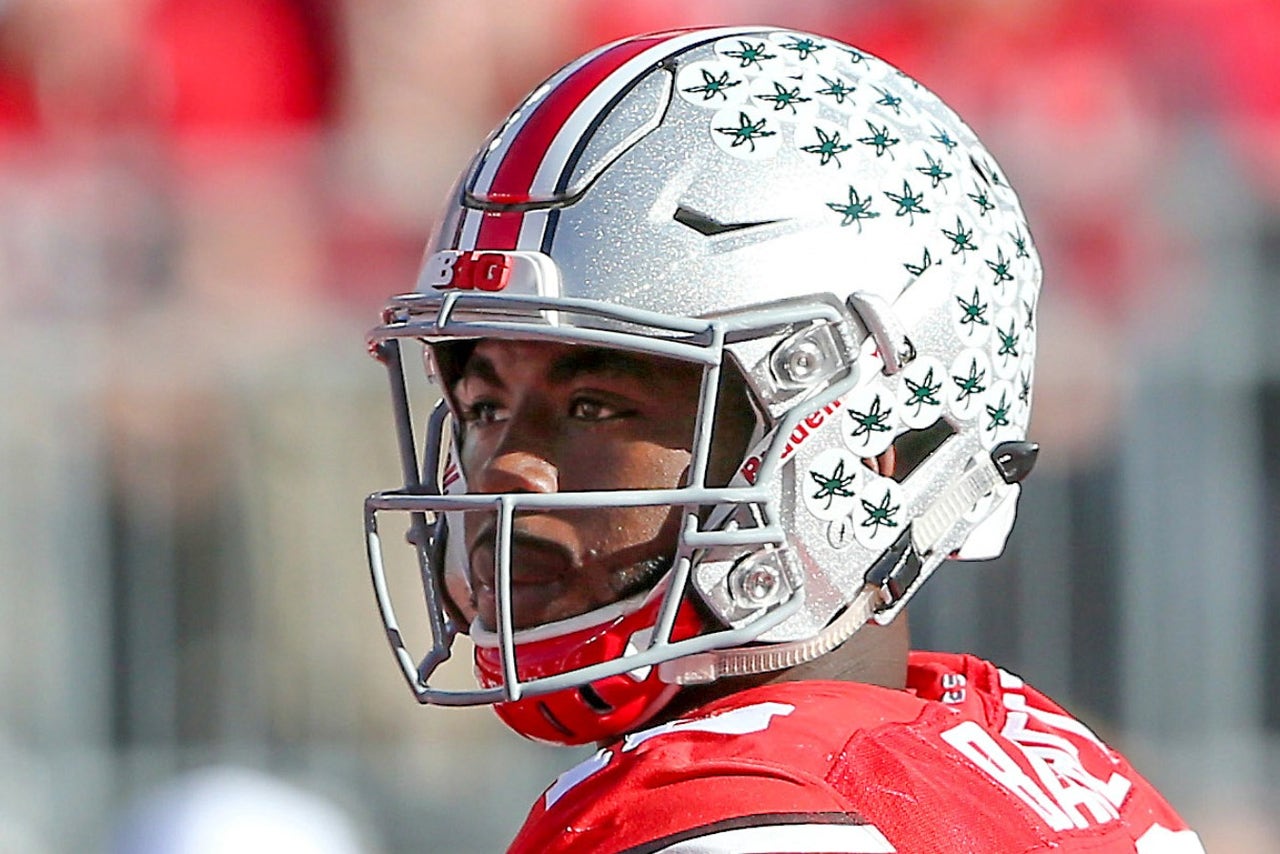 These weekly rankings shows are a lot like eating popcorn. They're empty calories. They serve no meaningful purpose but to fatten … TV executives' wallets. And yet you can't stop consuming them.
Also, in this analogy, the popcorn can completely change its flavor when you get to the end because the most important ingredient has yet to be added.
Stewart: It has been stated over and over that the selection committee is going to prioritize conference championships. How much is that going to be put to the test this year? Ohio State and Louisville look to be two of the best teams in college football and yet neither one will likely be playing in their conference championship game.
-- Corey, Waverly, Iowa
If Ohio State and/or Louisville win out, and if neither Penn State nor Clemson lose, the committee is going to have to make some much tougher decisions than it had to the first two years of the playoff. Selfishly, I'm rooting for one of those scenarios to happen just because of what it would teach us about the system going forward.
The playoff founders (the commissioners) were deliberate in how they worded the written protocol that the committee follows. While members are "instructed to place an emphasis on winning conference championships," they also have the "flexibility and discretion to select a non-champion or independent … [that] is unequivocally one of the four best teams in the country."
No "unequivocal" non-champ emerged in the first two years, though we got a hint as to the threshold last year when 11-2 Pac-12 champ Stanford came in one spot above 11-1 non-champ Ohio State. Many felt the loaded Buckeyes were one of the four best teams, but they finished the regular season with just one win over a committee Top 25 team (Michigan). The Cardinal had four, plus a league title, and they moved above Ohio State in the rankings that last weekend.
Louisville may face much the same predicament. Its 63-20 win over Florida State in Week 3 will likely remain its only Top 25 win if the Cardinals don't reach the ACC championship game. That's a tough sell. Ohio State, on the other hand, already boasts wins over No. 7 Wisconsin, No. 9 Oklahoma and No 18 Nebraska and could add a big one against No. 3 Michigan. Plus its lone loss would be to No. 8 Penn State.
If that doesn't ultimately qualify the Buckeyes as "unequivocal," then the committee might as well revise its protocol from "four best teams" to "four best conference champions."
Hi Stewart: Haven't you suggested a playoff, and especially one larger than the current four teams, would diminish the regular season? Didn't this past weekend prove your point in spades?
-- Eric Morris, Home Place, Indiana
I've long believed, and still do, that an eight-team playoff would severely harm the regular season. But four teams was such a relatively modest change I figured it would have only a minimal negative effect, if any. And the first two years bore that out. If anything, it made those regular seasons more compelling.
But the muted impact of last weekend's upsets was definitely vindication for the old BCS proponents/playoff opponents. I've found myself thinking back this week to Nov. 17, 2012, when No. 1 Kansas State (against Baylor) and No. 2 Oregon (against Stanford) both lost on the same night, turning the BCS title race on its head. No. 3 Notre Dame went from possible championship game snub to lone remaining undefeated team. K-State and Oregon were essentially done.
Compare that level of upheaval to the much quieter aftermath of Nov. 12, 2016, when No. 2 Clemson, No. 3 Michigan and No. 4 Washington all lost, and only the Huskies suffered even mild consequences.
But this is the trade-off we accepted by expanding the field to four. Were this the BCS, the No. 5 and 6 teams from last week, Ohio State and Louisville, would move up to Nos. 2 and 3, no questions asked. And if Alabama and Ohio State won out, they would meet in the BCS championship game, albeit with no shortage of hand wringing if the Buckeyes don't win their division.
But also under that scenario, the only remaining games with national title implications would be the Iron Bowl, the SEC title game and Michigan-Ohio State. As it is, we'll also be paying close attention to any games involving Clemson, Washington, Louisville, Wisconsin and Penn State, including likely all four conference title games.
If anything, the field widened, not narrowed last weekend.
Stewart -- You've always said we are eventually going to an eight-team playoff. Might this year be the catalyst? Seems like we have a strong probability of two Power 5 conferences missing out on the playoff and some mental gymnastics required to understand the reason why. If projections hold, I cannot think the Pac-12 or the Big 12 would take this lying down.
--  Mike Jeffreys, Arlington, Virginia
I saw lots of people already calling for it just based off last week's upsets. Which seems like a strange reaction to me. Unless their goal is to ensure those results were completely anticlimactic.
But yes, we're always one controversy away from someone wanting to blow up the system so the same thing doesn't happen again. But the impact likely depends on the clout of the aggrieved party. The TCU-Baylor controversy two years ago didn't cause much consternation outside of the Big 12, and that's probably in part because it was those schools as opposed to Texas and Oklahoma. By the same token, the Big 12 and Pac-12 may well be ticked if they both get excluded for a second time, but they don't carry nearly as much influence as the SEC or Big Ten.
If two teams from the same conference get in, and it comes at the expense of Louisville or Washington, I don't think that would be much of a catalyst. But if Ohio State were to go 11-1 and get left out, for a second straight year no less? That's an awfully large fan base that's going to fly off the handle, not to mention a very powerful commissioner, Jim Delany, who would go to bat for them.
By the way, there would be some delicious irony if that scenario came to pass. Remember in 2012 the endless debates over what the playoff format would entail? Delany himself at one point suggested that a team that doesn't win its division should not be included. Think some people might bring that back up?
Stewart: Can we please start using the term "Clemsoning" again?
-- Robert Ledford, somewhere
Just for losing once to a home underdog? C'mon. Texas A&M does that at least three times a year.
Your blurb about Lamar Jackson in Immediate Recovery just highlighted how absurd the Heisman has become. Somewhere along the line, the Heisman race became a week-to-week ranking. So if Louisville loses to Houston, that somehow makes Lamar Jackson not the best player in the nation anymore? And people have to scrounge up some justifications to make someone else the leader in the race?
-- Travis Trader, somewhere
I could be wrong about how people will react. It may be that Jackson has so thoroughly distanced himself from the rest of the field that he'd be impervious to a loss. It certainly helps him that there's no obvious No. 2 candidate as of now. Case in point: I put Oklahoma QB Baker Mayfield in that slot Sunday, and Bruce anointed Texas RB D'Onta Foreman, but neither of us had the other guy in our top five. It's kind of a hodge-podge right now.
The problem would be more if Jackson himself has a bad game, maybe throws three picks in a loss. He's been so dominant to this point that theoretically, one bad game shouldn't override the previous 10. But I've seen exactly that happen so many times before. Heck, just last year, Leonard Fournette appeared to be running away with the Heisman right up until Alabama shut him down, at which point he immediately plunged down every list. It's classic recency bias.
The good news is, Jackson would still have another game against Kentucky to help recover. And maybe with some distance people would go right back to appreciating how amazing he's been over the course of the season. But keep in mind, it also doesn't help that he's probably not going to be playing on Championship Saturday. If there's any lingering doubt, someone who has a big game that night – a Jalen Hurts, J.T. Barrett or Jabrill Peppers perhaps – could enjoy an 11th-hour push.
Of course, all of this is moot if Louisville beats Houston. Then he'll win in a landslide.
Stewart, while he does not deserve to win it, has USC's Sam Darnold done enough in his starts to merit an invitation to the Heisman ceremony?
 -- Ben Lea, somewhere
That's a good question. As of today, the redshirt freshman is the nation's eighth-rated passer. He just went on the road and beat the No. 4 team in the country. If he now leads the Trojans to wins over rivals UCLA and Notre Dame -- and of course if USC reaches the Pac-12 championship game -- Darnold would get credit for taking the formerly 1-3 Trojans on an eight- or nine-game winning streak.
It probably depends on how individual voters view their ballot -- are they picking the three most outstanding players in the country at the time of the ceremony or the players who had the three most outstanding seasons? Since taking over as starter in Week 4, Darnold has played as well as any quarterback in the country not named Lamar. But he also will have essentially played three-fourths of the season. Plenty of other guys have been doing it since Week 1.
USC needs Colorado to lose to Washington State, then turn around and beat Utah, for the Trojans to get to Santa Clara. If that happens, and certainly if they win the championship, voters will likely be willing to overlook the late start.
No one seems to even consider Nebraska for an outside shot at making the playoffs, yet talk endlessly about Penn State. The Huskers' loss to Ohio St. was awful, but was it really any worse than Penn State's 48-10 loss to Michigan?  
-- C.J., somewhere
The difference is Penn State beat the current No. 2 team in the country. Nebraska has beaten … Minnesota.
Also, dude … it was 62-3. You've got to at least get to 62-36 to play for the national title.
Hi Stewart: As a Utah season-ticket holder, I've watched them play both USC and Washington. The Utes beat USC and played Washington tougher than anyone else prior to last weekend. So why isn't anyone giving the Utes a bigger chance to win the Pac-12? Unlike in years past, the Utes finally have a quarterback in Troy Williams and an offense to put points on the board. What gives?
-- Rick Pieros, Cottonwood Heights, Utah 
I love watching the Utes. Their games have been highly entertaining. But they've also been all over the map. Obviously, their offense has kicked it up several notches since Joe Williams unretired and magically blossomed into one of the most productive backs in the country, but this is still a team that at one point lost to 4-6 Cal and scored 19 points at Oregon State. The defense has been dominant at times, most recently notching a ridiculous 11 sacks against Arizona State, but they're also just a few weeks removed from allowing five touchdown passes to UCLA's Mike Fafaul.
Conversely, with Colorado, you know what you're going to get – an average offense but the top defense in the Pac-12. Does that mean the Buffs are better than the Utes? I have no clue.
At this late stage in the game I can see any of five teams – Washington, Washington State, Utah, Colorado or USC (if gets to the title game) – winning the conference. For the purposes of my Bowl Projections, I've got Washington State and Colorado winning their divisions, mostly just because they play their biggest remaining games at home. Interestingly, with all those teams so closely bunched together, the difference between making the Rose Bowl and slipping to the Foster Farms Bowl (where I currently have Utah) could come down to one going 10-2 and another going 9-3.
Stewart: How do you think the committee will look at Oklahoma State if the Cowboys were to win out? Their loss to Central Michigan was clearly on an officiating error. Couldn't you make an argument that they're a one-loss conference champion? Seems like a prime example for having an actual committee compared to computers, right?
--  John F., New Orleans 
Committee chairman Kirby Hocutt said last week, "We're viewing it as a loss. It's not within our purview to decide wins and losses." And I believe that's the correct approach. It's a slippery slope if you start declaring which officiating-marred games should or should not be treated as different outcomes.
Also, what if that had happened not against Central Michigan but another Top 25 team? If we're adjusting Oklahoma State's record upward, do we downgrade the opponent's? Perhaps some committee members will be sympathetic given the circumstances, but end of day, the Cowboys are a two-loss team.
Hey Stewart. As a Troy fan, I'm very excited to make the AP Top 25. However, I'm curious as to why it took so long, and what's with the infatuation with No. 24 San Diego State? San Diego State has one win over a team .500 or better, and that was FCS NEW HAMPSHIRE!! The Aztecs' loss was to South Alabama, which Troy promptly beat two weeks later. Troy has three wins over teams .500-or-better and that lone loss was a six-point loss to Clemson.
-- Jonathan from Troy, Alabama
Well, you've sold me why Troy should be ranked higher than San Diego State. Hopefully the AP will right its wrong next week, though the Aztecs could finally beat a plus.-500 foe, 7-3 Wyoming.
It's always going to be hard for a Sun Belt team to garner national respect. After all, Troy is tied for first in the conference with Arkansas State, a team that went 0-4 in non-conference play, losing not only to 7-3 Auburn and 8-2 Toledo but 3-7 Utah State and FCS foe Central Arkansas. That the Red Wolves are now 5-0 in the Sun Belt does not speak well for that conference.
But the analytics are on your side. Both the S&P+ and F/+ efficiency ratings, which definitely weight schedule strength, consider Troy to be a Top 25 team, ahead of Tennessee among others. So it may be a case of unfairly lumping in a team with the rest of its mostly underwhelming conference.
Good luck to your guys Thursday night against Arkansas State in the de facto league title game.
Stewart ... which of the following would prompt the most outcry: the outcome of the 2016 presidential election, or two Big Ten teams making the playoffs?
-- Alex, Pickerington, Ohio
I'm probably not the right guy to ask. I'm the idiot who just a few weeks ago said Trump winning the election was less likely than Notre Dame hiring Les Miles.
But hey, I was right about the last part.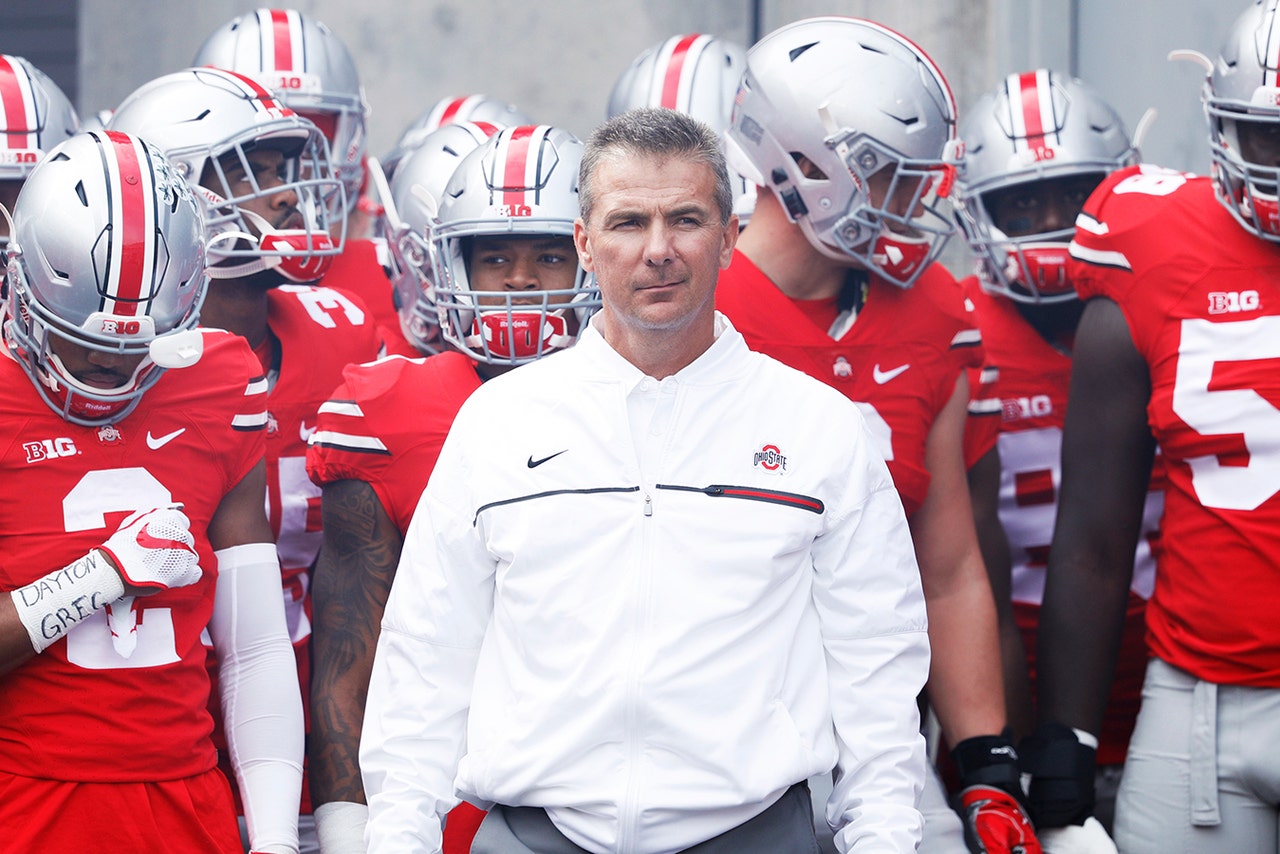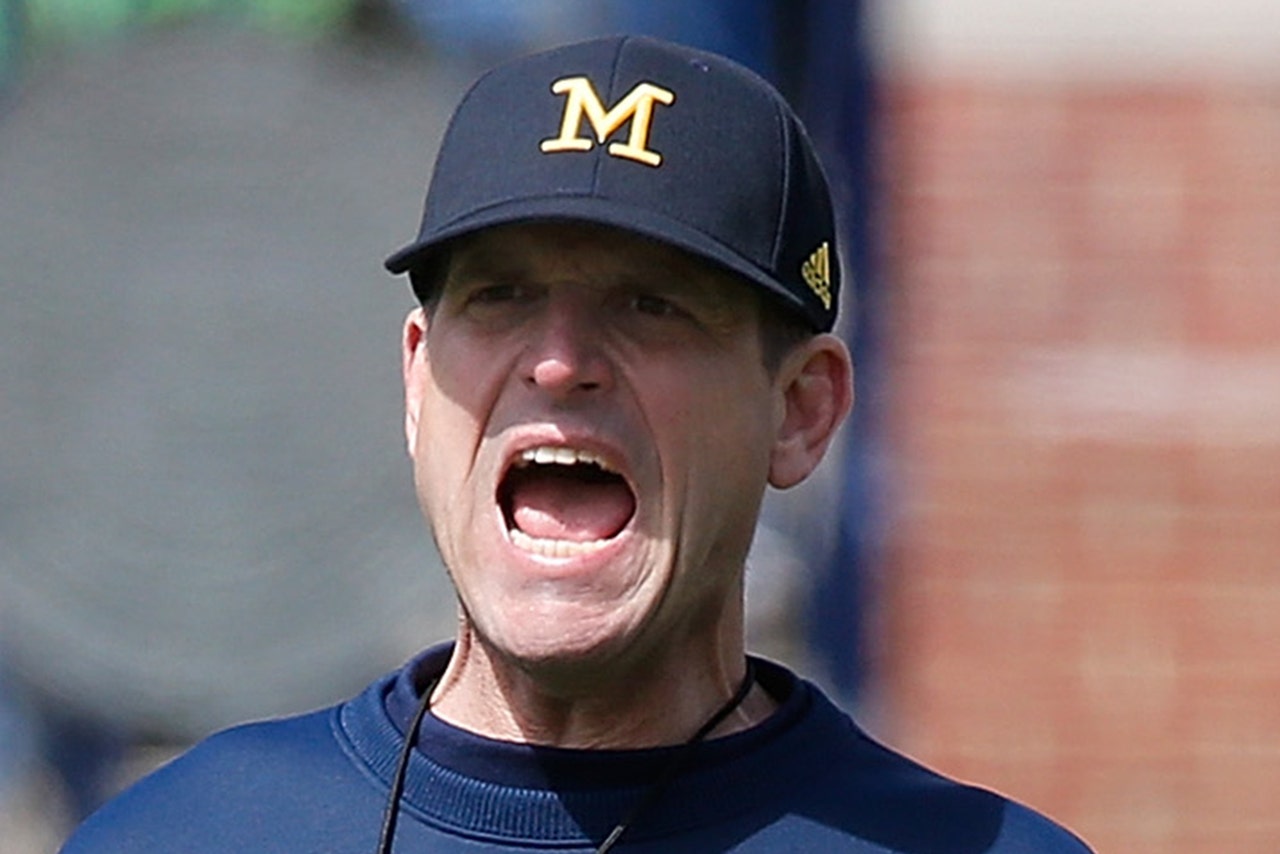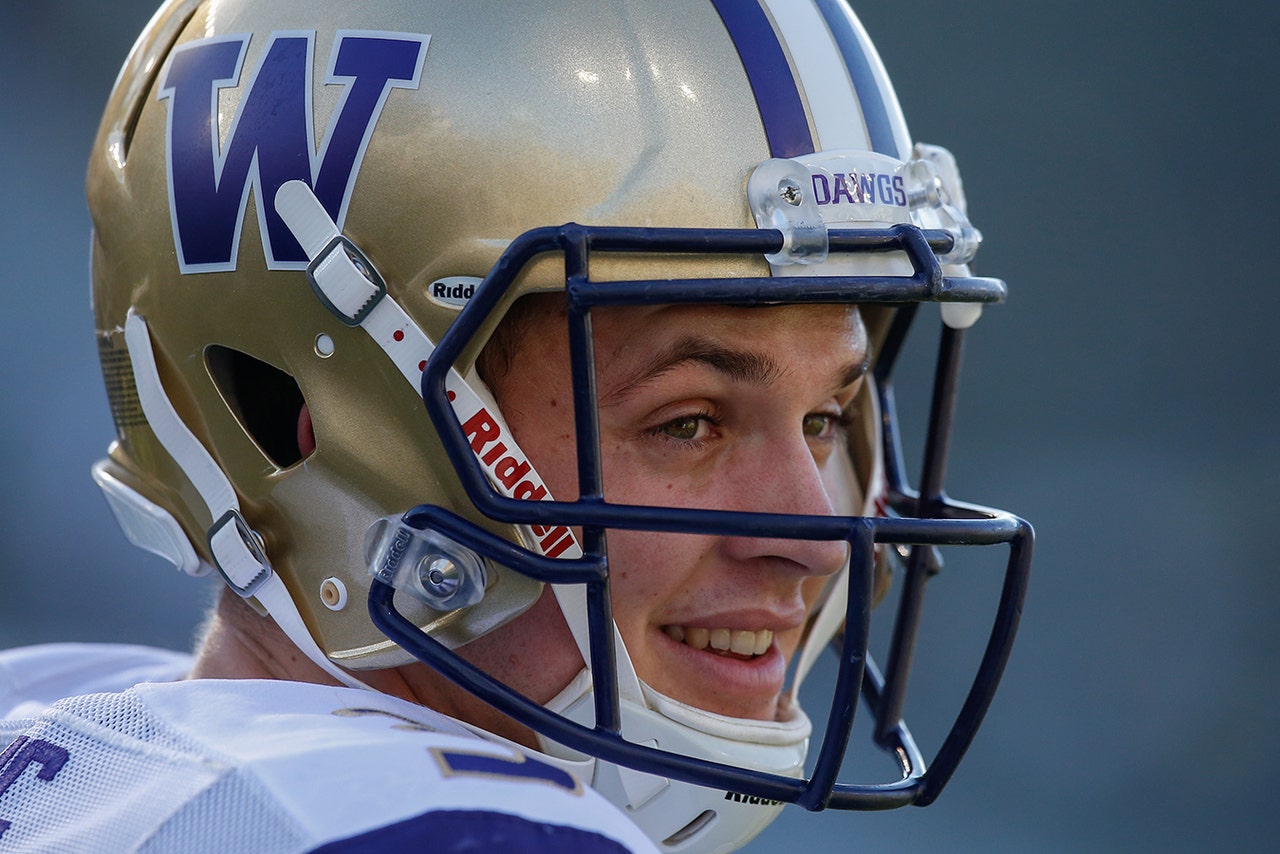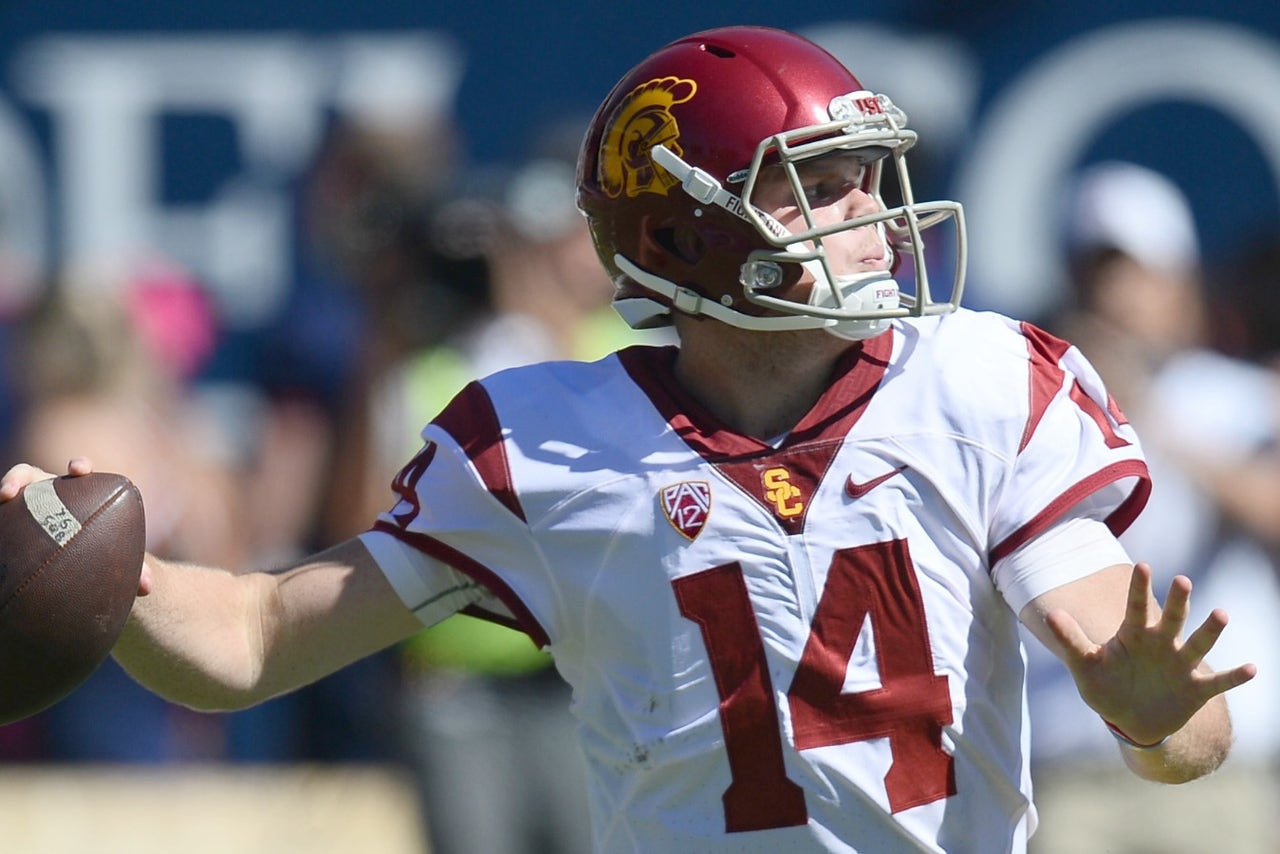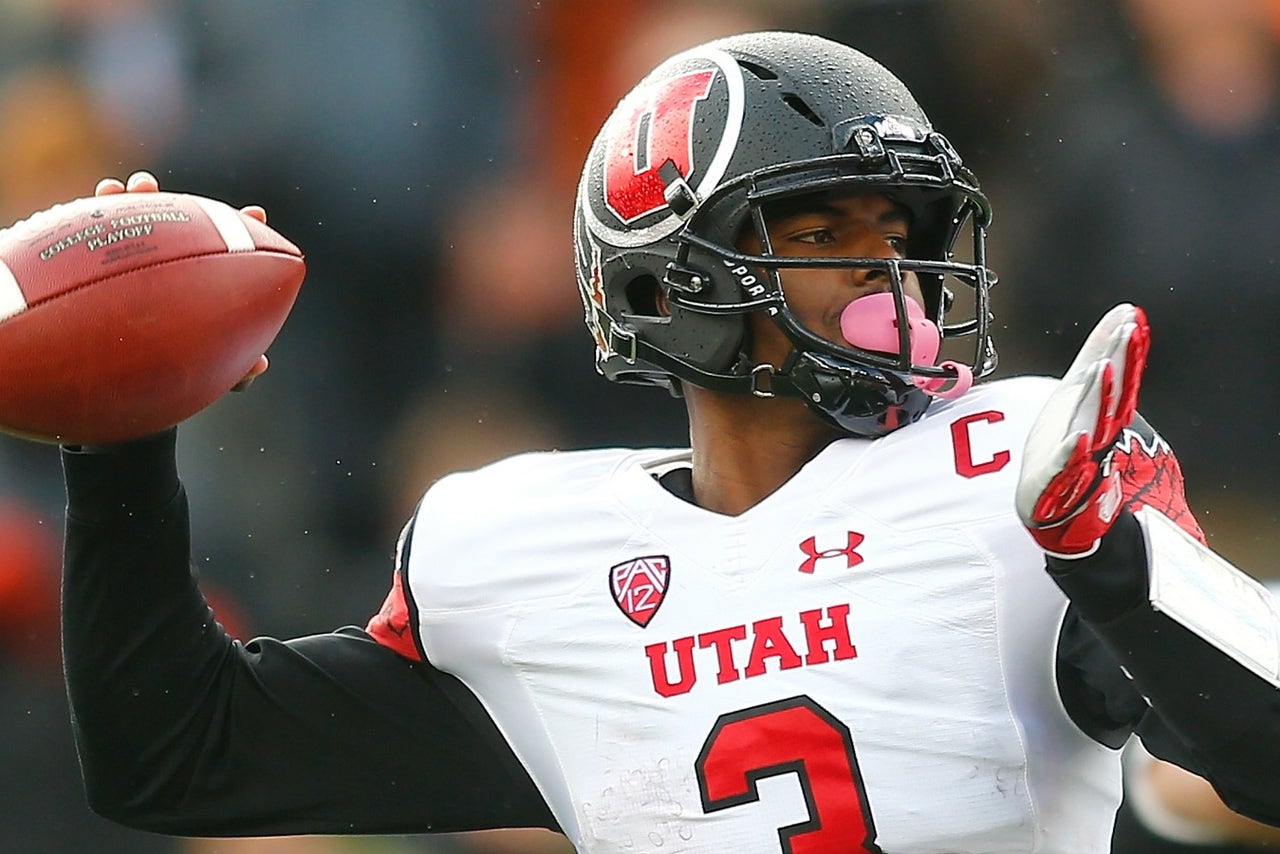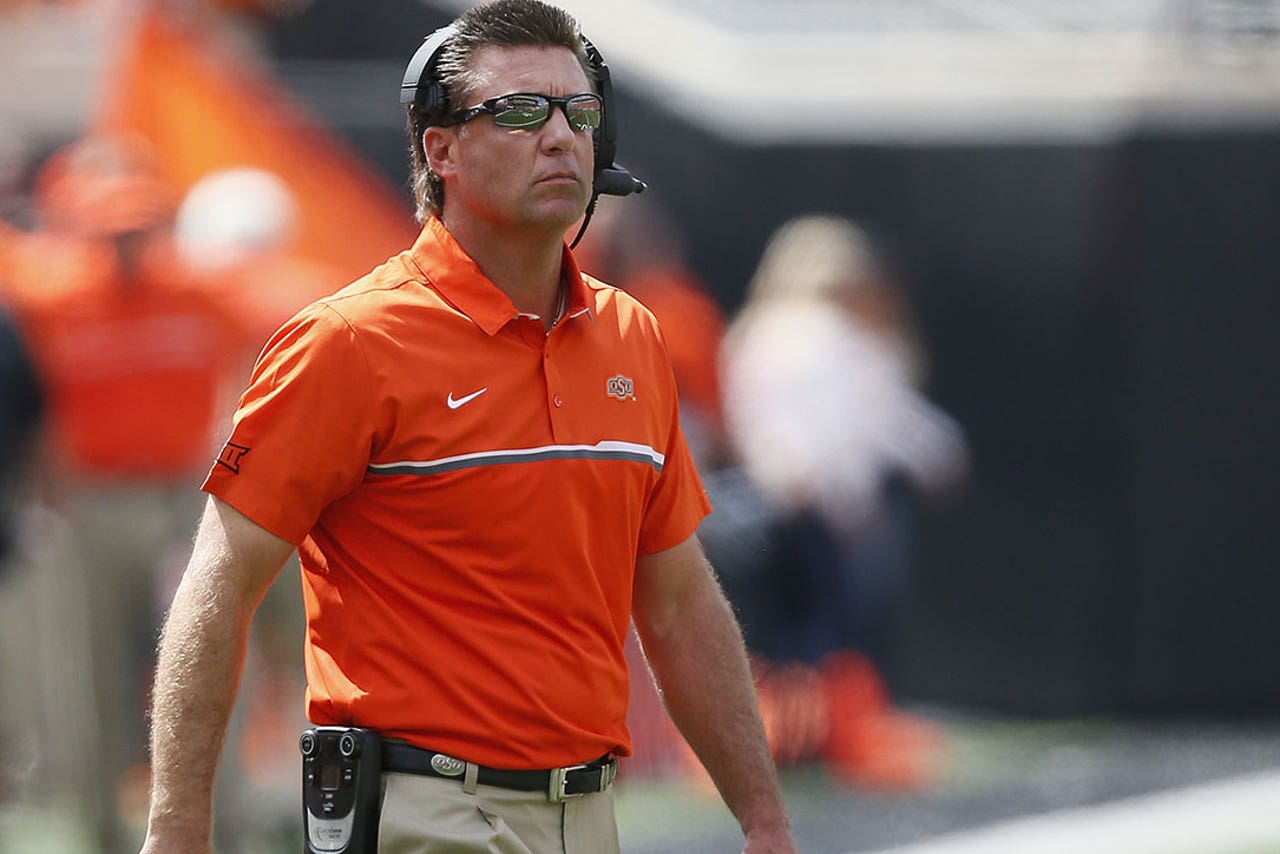 ---
---