TCU Horned Frogs
TCU Horned Frogs
Mailbag: What we really need to be asking about 'Bama at No. 4
Published
Nov. 4, 2015 11:56 a.m. ET

I'm not generally one for conspiracy theories, but given that Tuesday night's initial committee rankings will be rendered moot by Saturday, do you think there's any chance they put Alabama No. 4 just to get a rise out of people?
Or even better, to give me Mailbag fodder?
My initial reaction is that by winning out, Alabama has a legitimate shot to make the playoff, even if the Tide don't make their conference title game. Do you agree, or will the pressure to put in conference champions be too great come Dec. 6?
-- Robert, Marietta, Ga.
My initial reaction to your email was . . . wait, how would Alabama beat LSU this weekend and not reach its title game? . . . Oh right -- Ole Miss! The Rebels still hold the tiebreaker over 'Bama!
My next reaction was . . . heaven help us if it comes to that.
Given Alabama is already No. 4 and will likely move up at least two more spots if it beats current No. 2 LSU this weekend, it seems hard to imagine the Tide somehow finishing outside the Top 4 were they to run the table. But then, that very thing happened to TCU last year, so we at least have to discuss it.
The question becomes, are there four teams out there that could compile a better resume than an 11-1 Alabama team that, if it wins this weekend, will likely finish with at least three Top 25 wins from among Wisconsin, Texas A&M, LSU and Mississippi State? I also expect Tennessee to be 8-4 by season's end. That's five good wins without even including slumping Georgia, against one loss to a 10-2 Ole Miss team (in this scenario). How many teams could match that?
Undefeated Clemson is one. Undefeated Ohio State or Michigan State would be another (Iowa being only No. 9 at this point is not encouraging for the Hawkeyes). An undefeated Big 12 champ, which would beat three current Top 15 teams down the stretch, would be the third. Given they're right next to each other already, I assume 11-1 Alabama vs. 11-1 Notre Dame would be a toss-up. A one-loss Pac-12 champ seems less likely.
Ultimately, it might come down to, who is the SEC champ? I don't see 11-2 Ole Miss getting in unless there's mass carnage elsewhere, and the committee would have a hard time justifying leaving the Rebels out by including a non-champion 'Bama team they beat. But if it's 12-1 Florida, I could absolutely see both the Gators and Tide getting in.
Oh, what a Mailbag that would be.
Hi Stewart. What is your opinion on the committee's emphasis on "wins over teams with .500 or better records?" I am looking specifically at Michigan State, who has wins over the noted powerhouses Western Michigan, Air Force and Central Michigan. Granted, there is still a lot of season left to play, but is it reasonable that a win over Western Michigan seems to carry the same weight as a win over, say, Texas A&M?
-- Josh, Salt Lake City
First of all, I don't envy Long, who's in a no-win role. On the one hand, everyone agrees they want there to be transparency with these rankings, so he comes out and answers questions afterward. But in doing so, he's inevitably going to say something contradictory or unpopular, because it's impossible to rank 25 football teams in a completely faultless, logically consistent manner. End of day, some teams are ranked where they are because, quite simply, the committee says so -- but he can't come out and tell you that.
As soon as Long started using that exact phrase over and over -- six times during a 12-minute teleconference, to be exact -- I knew something was up. Clearly one of his advisers decided ahead of time that this should be his talking point. Call me crazy, but I highly doubt that Barry Alvarez or Mike Tranghese actually said to the room, "Guys, I really like Ohio State because it has three wins over teams with .500 or better records" when two of those are MAC teams. No, they like Ohio State because they know Ezekiel Elliott, Joey Bosa, Michael Thomas, Darron Lee, Vonn Bell, et al. are really freaking good.
Long would probably be better served just saying a team "has some quality wins" or "has been very impressive lately" rather than selectively apply a flimsy statistic. But of course then people would accuse him of being too vague.
How is Alabama ranked six spots ahead of Florida? I don't see any other explanation besides Alabama's reputation. Florida crushed Ole Miss and its one loss was on the road against the committee's No. 2 team in the country in a game partly decided by a fake field goal. Alabama's big wins were against a decent Wisconsin team, a clearly overrated Texas A&M and a Georgia team that Florida also crushed.
-- Will Flanagan (no city listed)
I don't necessarily have a problem with Alabama at No. 4 -- most power rankings have the Tide No. 1 or 2, and I have them No. 6 in my own -- but I am bewildered by the gap between Alabama and Florida (who I have No. 9) and the lack of respect for the Gators in general. I was plenty skeptical myself for quite a while (I think I picked against them four straight weeks), because I simply did not anticipate so much improvement so quickly. But at this point, what haven't they proved that Alabama has? They both crushed Georgia. They both lost by a touchdown to good teams. The Tide do have a decent non-conference win (Wisconsin) that Florida does not, but that's about it.
Ultimately, Florida probably ended up unintentionally affected by the committee's admitted biggest headache this first week, which was, what do you do with Baylor and TCU? If you're going strictly by schedule strength, neither belong even as high as they are, but just like with Ohio State, it's hard to stomach ranking them lower if you've spent any time at all watching them play. The committee presumably believed they belonged somewhere in the Top 10, and for whatever reason the dividing line was Notre Dame on one end and Iowa on the other. It feels fairly arbitrary. It will also be moot by next week.
If Memphis and Notre Dame win out and have strong arguments for the playoff, would the committee really leave three major conferences out? How loud would the call for eight teams be?
-- D.J., Yonkers, N.Y.
The only way Memphis is going to make the playoff is if Ole Miss does wind up an 11-2 SEC champ. So there goes one conference. The only way Notre Dame makes it is by beating one of the two teams most likely to win the Pac-12, Stanford. So there's two. And if Clemson loses this week to Florida State, which turns around and wins the ACC but loses to Florida . . . there's three.
So of course, they'd go to eight teams next year.
Stewart, in your opinion, what are the odds that Mark Richt is back at UGA next season? If he does end up fired (or if he resigns), would Georgia instantly become the best job available? Or would that distinction belong to USC or Virginia Tech?
-- Nick Stepp, Haslett, Mich.
There's still a chance he'll be back, because parting with one of the most successful coaches in school history is never an easy decision, but at this point I'd be surprised if he's back. There's almost nothing he can do over these next four games against relative lightweights to convince people Georgia is trending in the right direction. It pains me to say that because I've long been a Mark Richt fan, but this is a program that's recruited four Top 10 classes in the past five years and yet cannot even win the mediocre SEC East. He made a questionable hire in bringing in NFL retread Brian Schottenheimer to be his OC and is now reportedly dealing with staff dysfunction. Meanwhile, Jim McElwain has come in and in less than a year's time rejuvenated archrival Florida. The programs are trending in complete opposite directions. The writing is on the wall.
Should that change occur, USC would remain the top job available because it's a stronger national brand with a more recent history of national supremacy, but Georgia would be 1A. It's got everything you need to win, from the in-state talent base to the rabid fan base to resources and facilities. The only hesitation is you're going to have to beat your brains in recruiting against Florida State, Clemson and half the SEC, whereas USC mostly picks who it wants in a given year. But as the aforementioned recruiting rankings show, there's national championship-ready talent sitting there in that state just waiting for the right coach to steer it.
Stewart, I know your podcast touched on it, but the media (including you) needs to force the ACC to do what's right and overturn an incredibly moronic call and give Duke the victory over Miami.
-- Robert Powell, El Paso
Sorry, I'm not in favor of that at all, and I'm a little bewildered that so many people even consider it a possibility. First of all, reversing an outcome is not presently allowed. Section 1, Article 3b of the NCAA football rulebook clearly states: "When the referee declares that the game is ended, the score is final." Kind of hard getting around that one.
Even if this were somehow allowed, the Pandora's box it would open is staggering. Anybody who ever lost a game on a controversial call would demand a mulligan. Inevitably somebody would sue over it. One might argue, as David Cutcliffe did, that this would have been the final play either way, but then couldn't Miami itself argue the game should have ended when Thomas Sirk may have failed to cross the plane on his game-winning touchdown six seconds earlier? (Duke had no timeouts left.)
Put it this way: If the Fifth Down game counted, and the 2006 Oregon-Oklahoma game counted, then certainly this game counted. But as I wrote Monday, hopefully the play triggers substantive changes to college football's incredibly flawed replay system.
Stewart, let's say that play didn't happen during Duke-Miami but occurred at the end of the TCU-Baylor game. Do you have any knowledge or wild speculation about how the playoff committee would look at it?
-- Chris Chamberland, Northampton, Mass.
They would take it into consideration, just like they might take into consideration a key injury a team had at the time that it lost. But if you're asking whether they would look at it as a Duke win -- no, they would not.
After wins against Oklahoma and Kansas State, it appeared Charlie Strong had the Longhorns pointed in the right direction. Then they promptly went out and got manhandled on both sides of the ball by a 2-5 Iowa State team. Where does Texas go from here, and is Charlie Strong headed down the same road that Will Muschamp was at Florida?
-- Kyle McDaniel, Dallas
It's a tough one to explain. It's not surprising that with such a young team the 'Horns would experience a roller-coaster season. It does not even surprise me they lost at Iowa State, which almost always takes down somebody, but 24-0 is unexplainable. So now it seems like all the good will Strong won back by beating Oklahoma has turned back into skepticism. And it's not going to help that Texas will now likely miss a bowl game (unless, as I'm expecting, there aren't enough six-win teams).
I still believe Strong is a good coach who got dealt a bad hand. He could have managed a few things better, but a roster that's likely to produce no NFL Draft picks for the second time in three years is not going to suddenly run through the Big 12. Fortunately I do believe most Texas fans understand that, and that any notion his job was ever in jeopardy after two seasons mostly arose from people who don't follow the program closely. But results like Saturday's test even the most reasonable fan's faith, which is why we're hearing a whole new round of rumors this week about Strong possibly escaping to Miami after the season. At this point I still consider it unlikely, but hey, he'd hardly be the first struggling coach to beat the posse out of town, and Miami's a pretty nice landing spot.
You pointed out that with Beamer retiring, Stoops and Ferentz will be the longest-tenured coaches in FBS, having started in 1999. Since you started covering the beat that same year, does this make you feel incredibly old?
-- Nick Taylor, Norman, Okla.
Oh, I've felt that way for a while. I'm only a couple of years away from covering recruits who weren't born when I first started covering recruits. Try wrapping your head around that.
Hello, Stewart. With Norm Chow being fired at Hawaii and Frank Beamer's upcoming retirement, the number of FBS head-coaching vacancies increased to 10 before the first game of November. Like you've discussed in your podcasts, this number will only increase as the season progresses. That being said, do you think there are any programs that may refrain from firing their head coach out of fear there will be a lack of qualified candidates left to choose from?
-- Jeff Pretzel, Houston
I do. Even with a particularly strong group of mid-major coaches (Justin Fuente, Tom Herman, Matt Rhule, Matt Campbell), at the rate things are going the marketplace in this carousel is going to be higher on demand than supply. My colleague Bruce Feldman, aka the czar of coaching searches, is projecting as many as 35 openings once the dominoes start falling. That's a nearly 30 percent turnover of FBS coaching jobs. Mind you, there are lots and lots of talented assistants and FCS coaches that could in theory fill those 35 spots, but identifying them is a lot more difficult than throwing money at Justin Fuente.
So yes, I think some ADs may decide to sit this one out. That's not to say a school should hold on to its coach for another year if the future seems untenable. For instance, I cannot imagine Virginia giving Mike London yet another year if he suffers his fifth losing record in six seasons -- even though the school must now compete against Virginia Tech and Maryland. But if you're Purdue, do you give Darrell Hazell another year if he follows up last week's Nebraska victory with even a couple more Big Ten wins? At this rate, there could be five other openings within its own conference, and Purdue is going to fall pretty far down the pecking order in this year's carousel. But if things still have not turned around a year from now, that same school could face far less competition for candidates.
There's some controversy brewing over Arizona State stealing signals from opposing offenses. Is that actually illegal? Or is this similar to one of baseball's unwritten rules? Considering the huge percentage of offenses that operate without a huddle, this seems like a perfectly logical thing for a defense to do.
-- Nate, Moscow, Idaho
It's one of those things you assume would be illegal but in fact it's not. It's more of the "unwritten rule" variety, but apparently Todd Graham does not abide by that rule. (And he's hardly alone.)
My take on that: If you don't want someone stealing your signs, maybe don't hold up giant play cards you can see from clear across the field.
Stewart: Keenan Reynolds of Navy scored his 77th rushing touchdown last Saturday, tying Montee Ball for the all-time FBS record. Given that Navy has five games remaining, this seems like a record that will stand for quite some time. What are your thoughts on this overall and also in the context of him playing for a service academy with its different set of requirements?
-- Charley Bender, Columbia, Missouri
I'm in awe of any service academy player, record-holder or not. They put in more grueling work in a day than I pulled in four years of college . . . and then they go to football practice. So what Reynolds is accomplishing is simply off the charts. Also, I'd hardly limit quantifying his career solely by that one number. The guy also has as many career wins (27) as any quarterback in the country outside of Michigan State's Connor Cook and Stanford's Kevin Hogan. He's led his team to a 6-1 start in its first year competing in a conference.
He's not doing it against Alabama or Ohio State, so he's never going to get mentioned alongside a Leonard Fournette or Trevone Boykin, but he's the greatest Navy quarterback since Roger Staubach. I'd say that's a good legacy.
Something stinks in the CFP rankings. Why is 'Bama top 4? A five-point win over a 4-4 team? A home loss to a team that has lost twice in the past five weeks? None of it makes sense compared to undefeated teams. Why, Stewart, why?
-- Bret, Tallahassee
They just really wanted you to send this email.
Stewart Mandel is a senior college sports columnist for FOXSports.com. He covered college football and basketball for 15 years at Sports Illustrated. You can follow him on Twitter @slmandel and Facebook. Send emails and Mailbag questions to Stewart.Mandel@fox.com.
---
---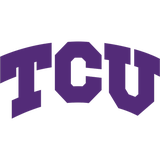 Get more from TCU Horned Frogs
Follow your favorites to get information about games, news and more
---