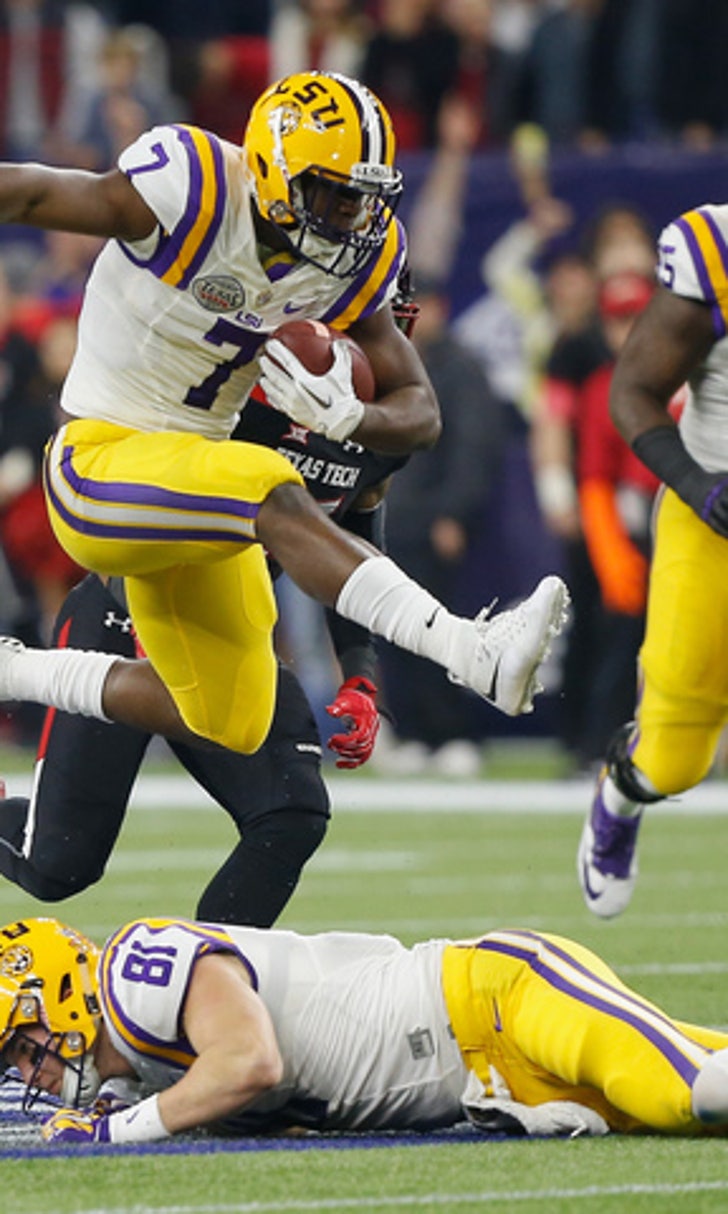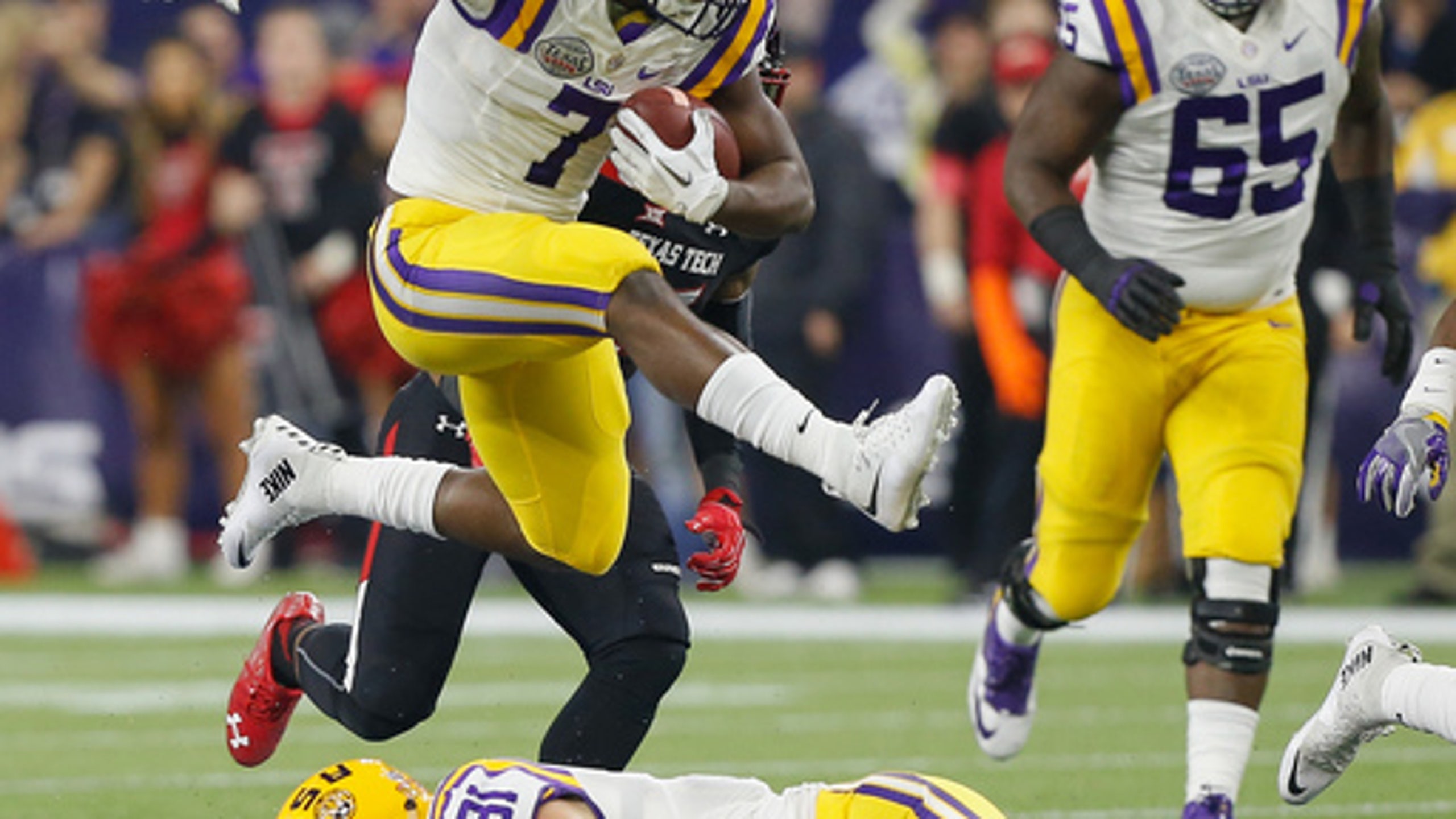 LSU's Miles: Fournette's recent ankle soreness not an issue
BY foxsports • August 29, 2016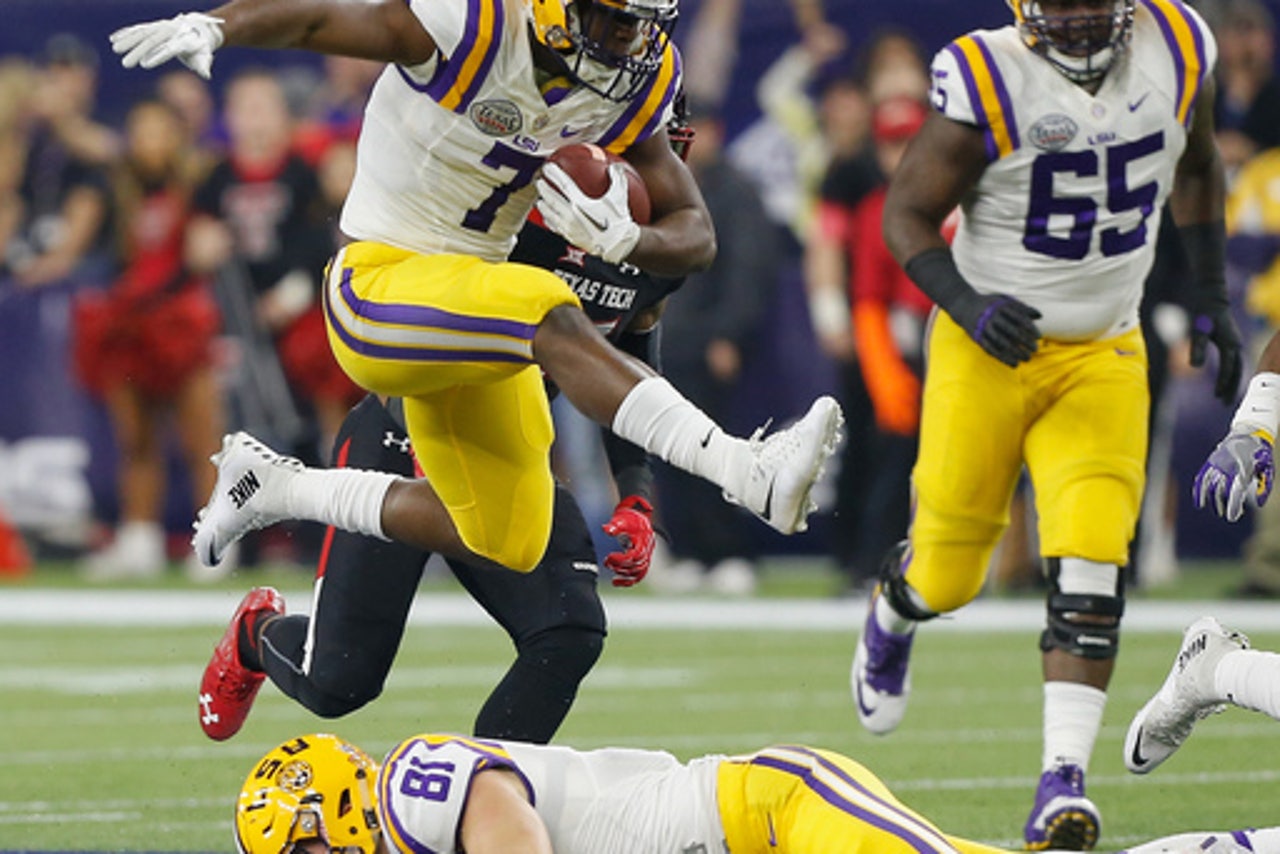 BATON ROUGE, La. (AP) LSU running back Leonard Fournette can live with a lessened workload, if that's the way coach Les Miles wants it.
''It doesn't matter,'' Fournette said Monday when asked whether he wants as many carries as he can get this season. ''My main goal is to win the national championship.''
The No. 5 Tigers begin a highly anticipated season on Saturday against Wisconsin at Green Bay's Lambeau Field. LSU has loads of talent and experience on both sides of the ball, led by Fournette, a junior running back and a leading Heisman Trophy candidate.
Fournette rushed for 1,953 yards and 22 touchdowns last season - eclipsing 200 yards in a single game three times. But he also carried the ball 300 times and looked a little worn down in November, when defenses were keying on him and he was twice held to fewer than 100 yards.
This season, Miles envisions an offense that is more dynamic in the passing game and less reliant on Fournette, but he also expects that approach to benefit his star running back by making defenses less inclined to crowd the middle of the field, close to the line of scrimmage - an area often referred to as ''the box,'' by coaches.
''Balance is a way to remove people from the box and allow us bigger plays,'' Miles said. ''So if we can do the job that we have planned to do throwing the football, then I think you will find that there will be less people in the box and then maybe more productivity out of less carries.''
Indeed, when Fournette lines up this season, he'll do so with an experienced quarterback un junior Brandon Harris and accomplished receivers including junior Malachi Dupre and senior Travin Dural.
Wisconsin coach Paul Chryst doesn't seem to think Miles is bluffing when he talks about potentially lessening Fournette's workload.
''He's got some really good players around him,'' Chryst said.
Fournette, whose combination of strength, nimble feet and explosive speed allow him to either run over or dance around would-be tackles, also could have a greater role as a receiver out of the backfield. If anything, that could be a way to allow Fournette to operate in space while reducing his exposure to punishing head-on collisions with linebackers in the middle of the field.
Harris recently noted that he'll probably be more inclined to opt for short passes to running backs this season when coverage is good downfield because it has become apparent to him that a back like Fournette ''can take a 5-yard pass and turn it into 85.''
Miles said Fournette's workload ''will all depend on his conditioning and his health.''
''We're not going to keep him on the field when he's tired, no matter what,'' Miles said.
The coach also noted his team is stocked with ''maybe the finest tailback group that I've been around,'' including sophomore Derrius Guice and junior Darrel Williams, who should be able to help LSU maintain a formidable ground game even when Fournette's not on field.
Fournette has already had one injury scare this month, albeit a minor one. He left a practice nearly two weeks ago with what Miles describe as a ''slight'' ankle sprain. Miles said on Monday that Fournette has ''no issue'' with his health and has ''practiced extremely well'' the past week.
''I'm good,'' Fournette said. ''"It was nothing too serious. It happens in football. ... I'm 100 percent.''
Fournette said his approach to the game also has evolved, and he expects to be more effective whether he's carrying the ball or not.
''I'm smarter than my previous years,'' Fournette said. ''Overall, I think I'm a better leader.''
When he's not taking handoff, Fournette said he still expects to be an asset by ''blocking, catching and overall just leading my team.''
When Fournette first arrived at LSU two seasons ago as the most coveted running back recruit in the nation, he talked about personal goals such as 1,000-yard seasons and Heisman contention. He said maturity has decreased his focus on personal accolades - to an extent.
''Overall, those goals are still in the back of my mind,'' Fournette conceded, but added that he feels like team goals are far more important, particularly in light of the enjoyment that could bring to fans in the Baton Rouge area who are in the midst of recovery from recent flooding.
Fournette is a Louisiana native who lived through Hurricane Katrina in New Orleans as a child 11 years ago.
''With everything that's going on with Louisiana I think the championship will help out a lot,'' Fournette said. ''By us winning (a national title), you don't know whose life you can change. ... You never know who you can inspire.''
---
AP college football website: www.collegefootball.ap.org
---