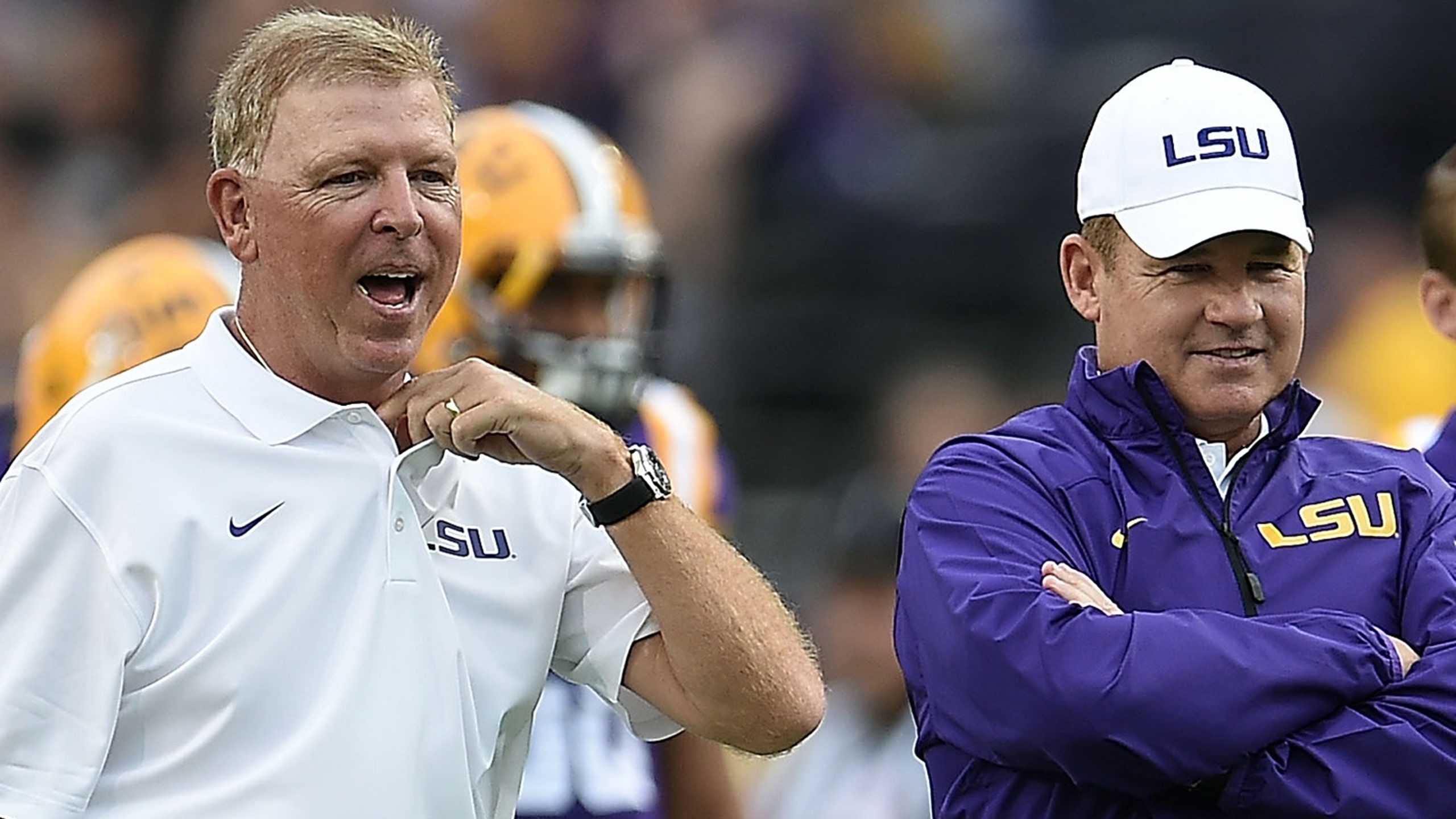 LSU fires head coach Les Miles, OC Cam Cameron
BY Bruce Feldman • November 15, 2016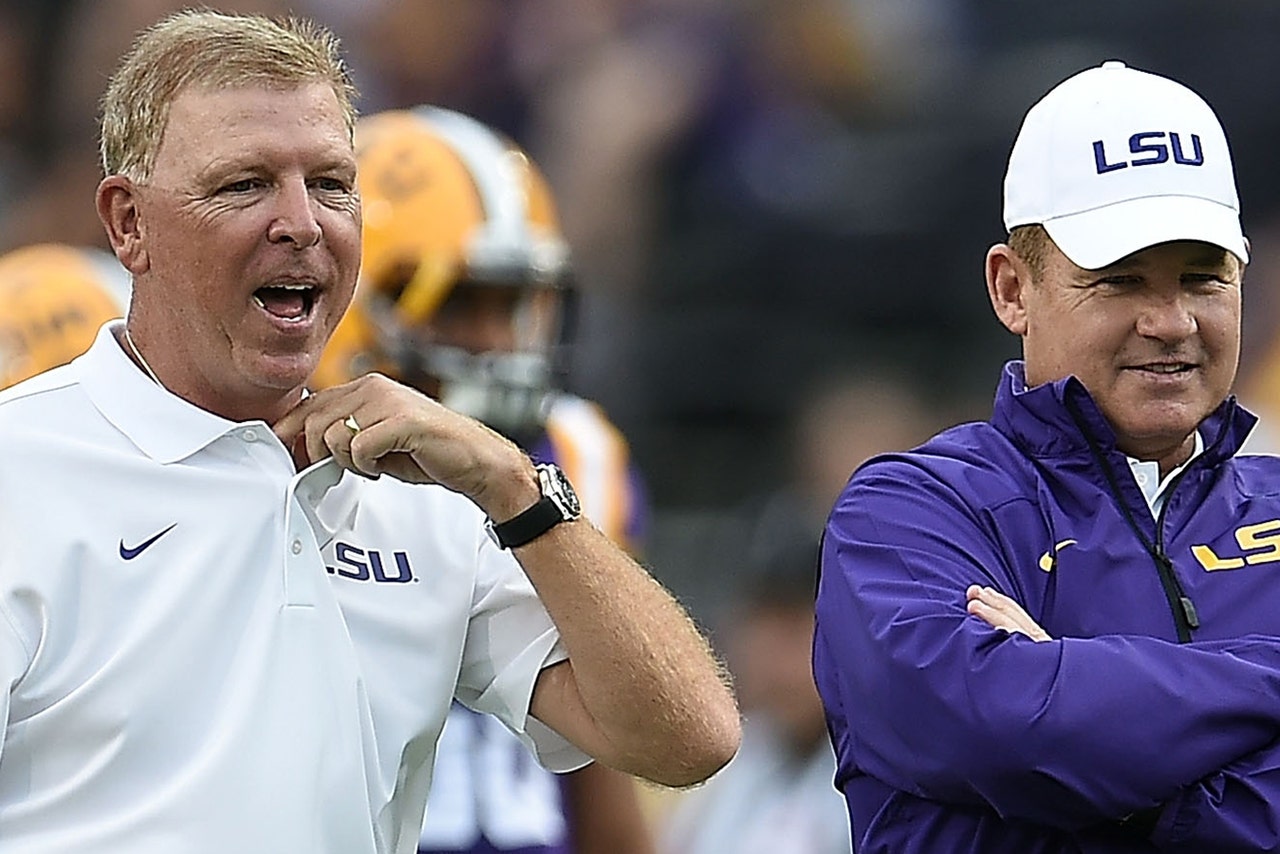 Les Miles and his offensive coordinator Cam Cameron are out at LSU, FOX Sports has learned.
D-line coach Ed Orgeron will take over the program as LSU's interim head coach. Steve Ensminger will handle the Tigers' offense.
The Advocate was first to report the news of Miles' firing.
LSU is 2-2 and lost to Auburn on the game's final play Saturday night.
The 62-year-old Miles won a national title for LSU and went 114-34 leading the Tigers. However, his teams had increasing issues offensively and he was almost forced out last season. The Tigers rank No. 12 in the SEC in offense despite having one of the nation's top players in RB Leonard Fournette.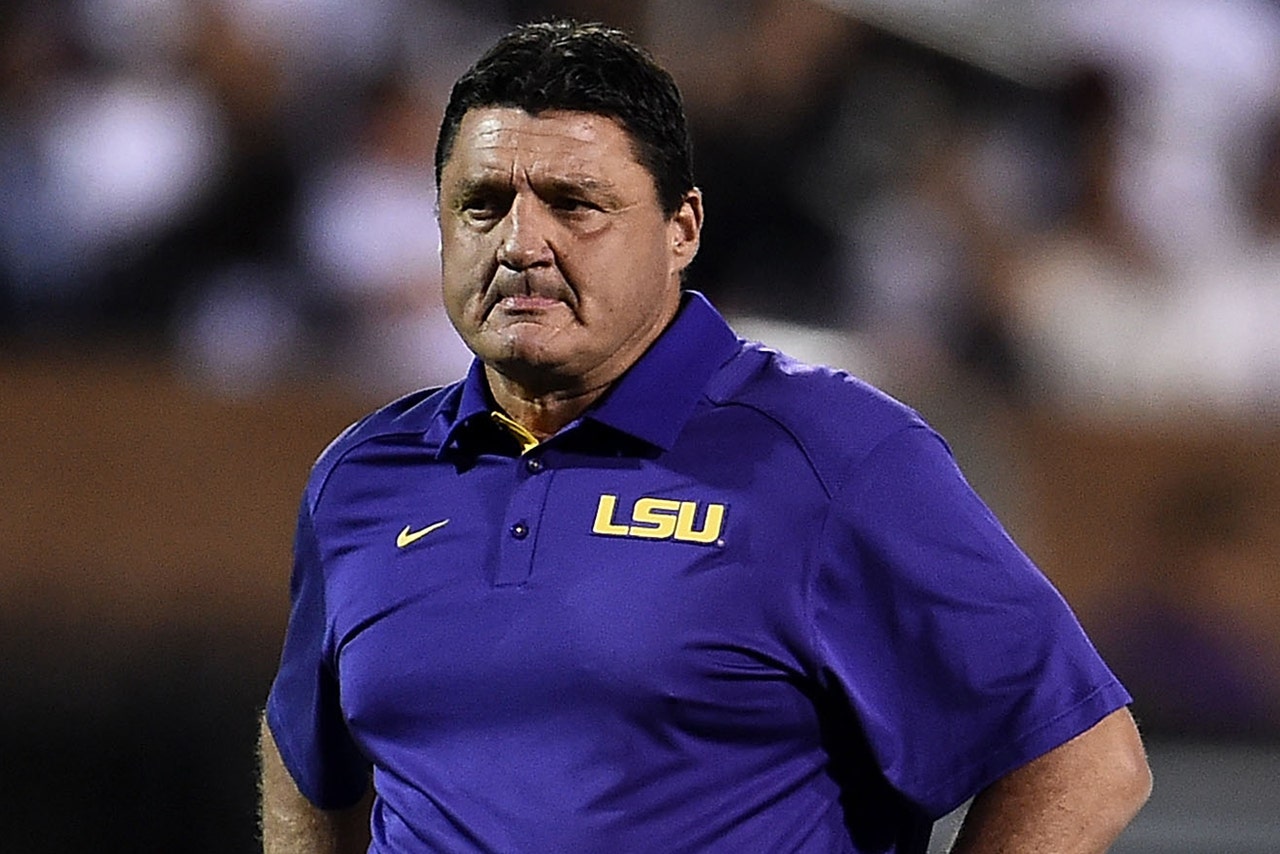 Ed Orgeron  
Orgeron, 55, is a Louisiana native who began his college career as a lineman at LSU, and took over the USC program after Lane Kiffin was fired almost three years to the day. Orgeron led the Trojans to a 6-2 record that included a win over No. 3 Stanford, but USC AD Pat Haden opted to hire Steve Sarkisian as the next head coach.
The Tigers brass wrestled with the decision to let Miles go for awhile. Word is they thought if they didn't do it now, and Miles won a few more games, it would make it tougher to fire him later, thus delaying what they felt had become the inevitable. Ultimately, they didn't want to give him, a figure who was beloved by many close to the program, another chance to save himself and have the program keep going in circles.
---